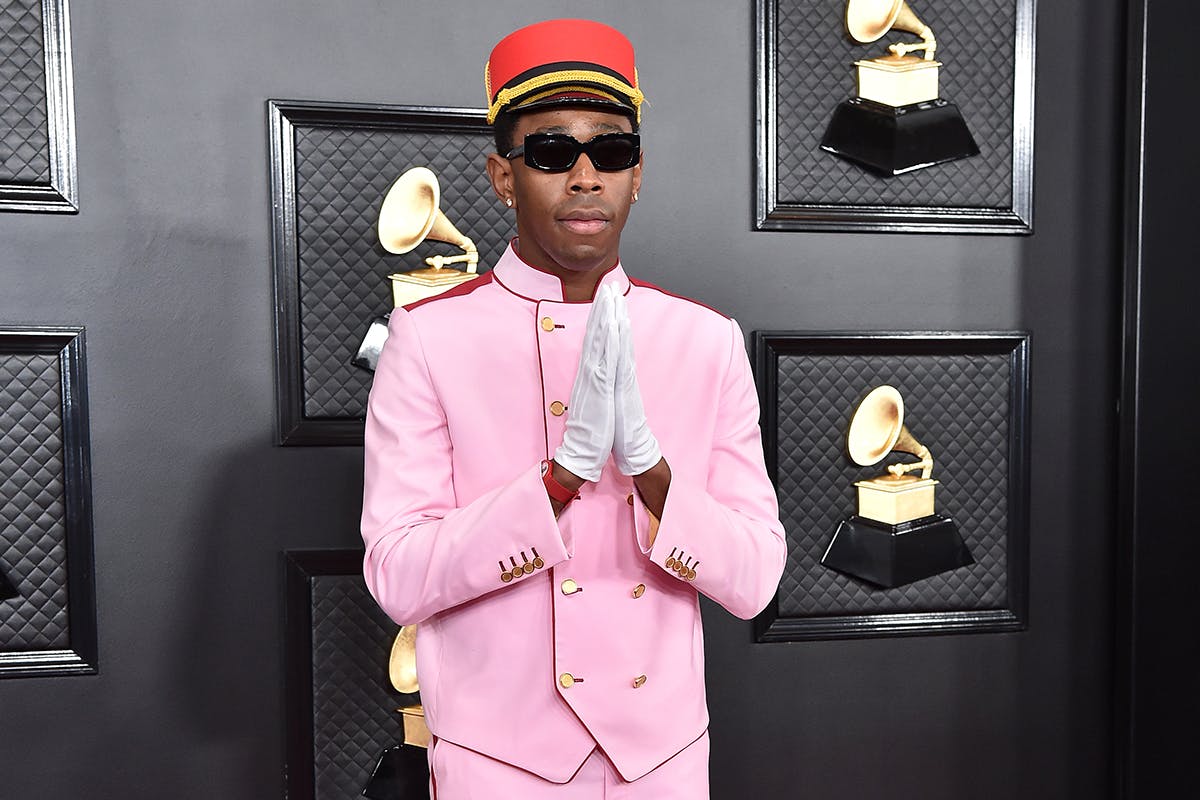 "This one is for Kobe!" Lizzo belted to the audience during her opener of the 2020 Grammys, which took place last night in Los Angeles. With news breaking earlier in the day that basketball legend Kobe Bryant and his daughter Gianna had died in a helicopter crash, a somber mood hung over music's biggest annual awards ceremony, which included tribute performances dedicated to late icons Prince and Nipsey Hussle.
With emotions running high, some red carpet looks rose to the occasion, while others fell tragically short. In the morning after, we took a much needed respite from mourning the Mamba to approve, roast, and be confounded by these celebrity outfits. Take a look below.
Best
Lil Nas X in Versace
We thought we could get tired of Lil Nas X in a bolero jacket and cowboy hat, but after he rocked up to the Grammys last night in a hot pink Versace look including a mesh top, bondage harness, and metal-tipped cowboy boots, it's become clear that his one-hit outfit antics are now just menswear cannon.
BTS in Bottega
How do you say "chic" in Korean? Now, say it seven times.
Tyler, the Creator
Last night, Tyler, the Creator managed to cosplay as a Wes Anderson character, create an eternally meme-able plug for his own clothing brand Golf le Fleur, and brandish a suitcase full of other outfits all in one red carpet (perhaps to further channel the Grand Budapest Hotel vibe). The best part is that there was nothing surprising about this at all.
Dua Lipa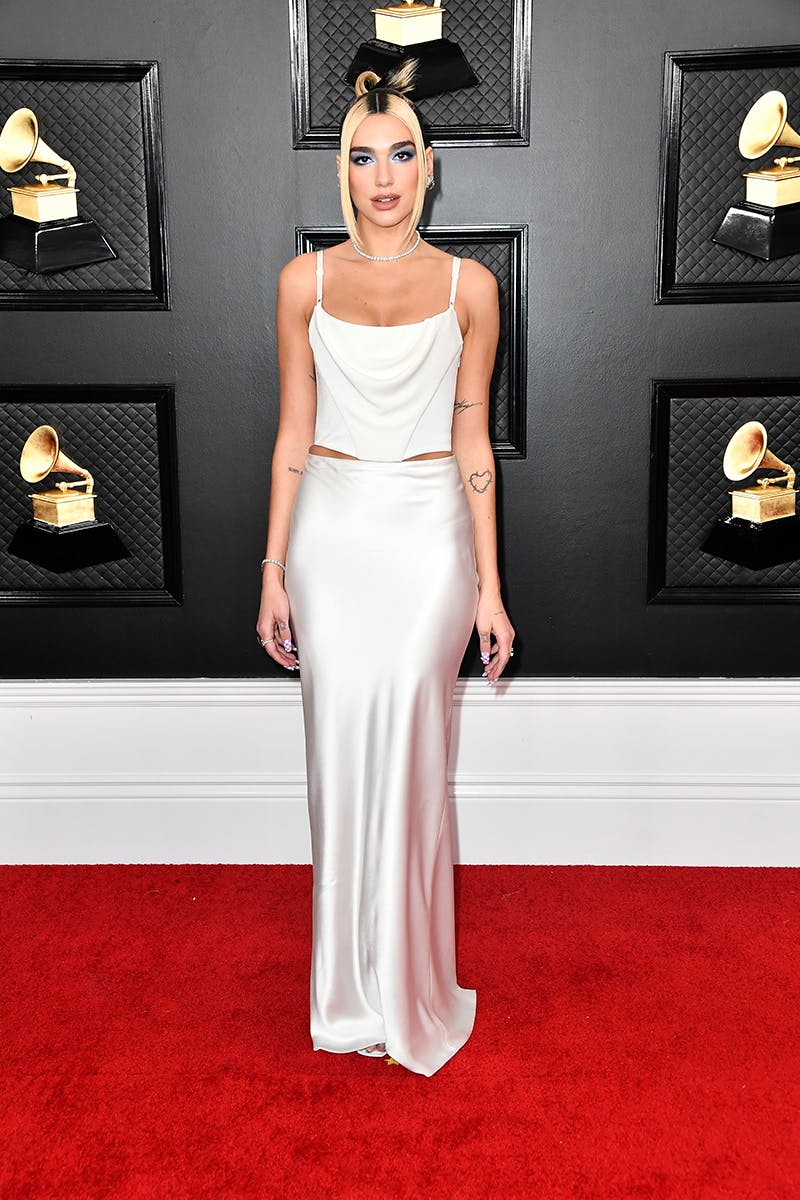 We thought that the 2010s was the stylistic second-coming of the 1990s, but as Dua Lipa proved last night, with her outfit that looked plucked from a moody Gen X teen movie, we're still inhabiting the cognitive universe of the Clinton administration. Lipa's Grammys fit was mall-goddess perfection down to the blue eye shadow and bubblicious manicure.
James Blake in Yohji Yamamoto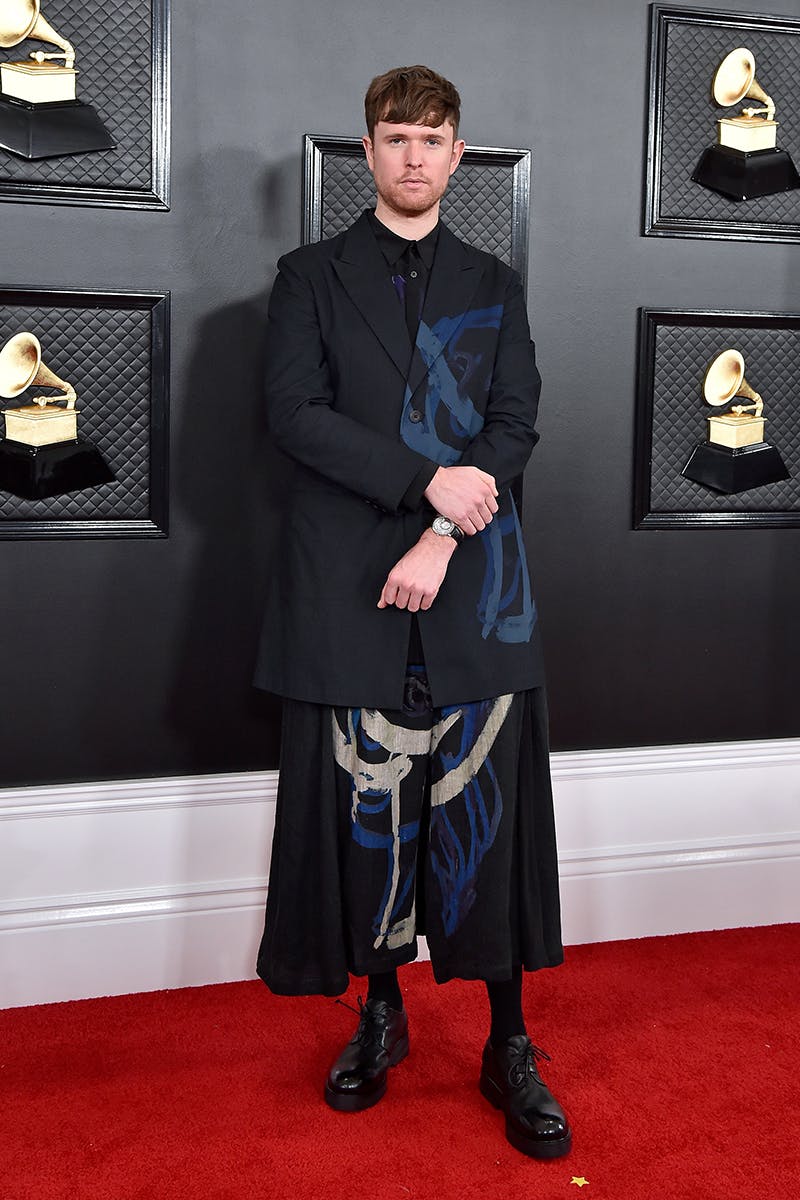 Wait, is James Blake the Yohji Yamamoto of music?
Worst
Diplo and Orville Peck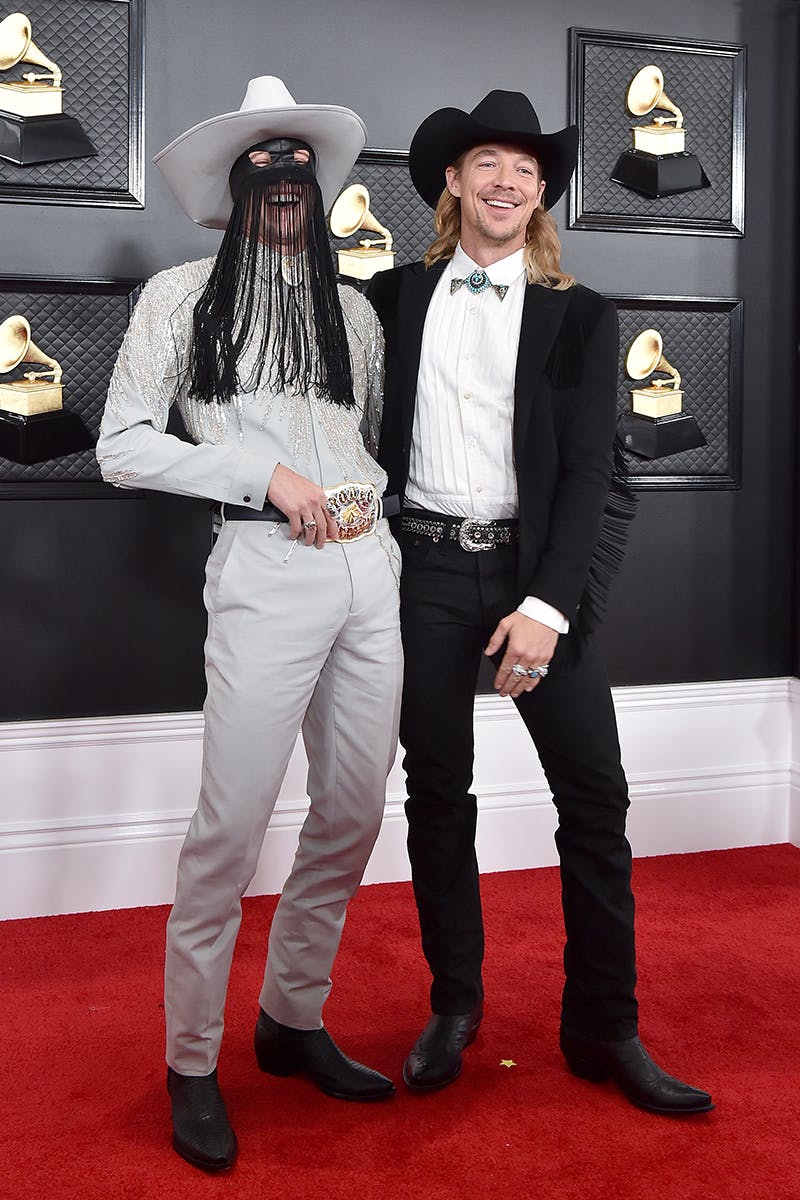 In the crowded cowboy field of stetson-ed casanovas, the town was only big enough for one. And last night Lil Nas X was king of the rodeo, leaving fellow rangers Diplo and Orville Peck in the dust. Time to giddy up and find a new carpet gimmick.
Billie Eilish in Gucci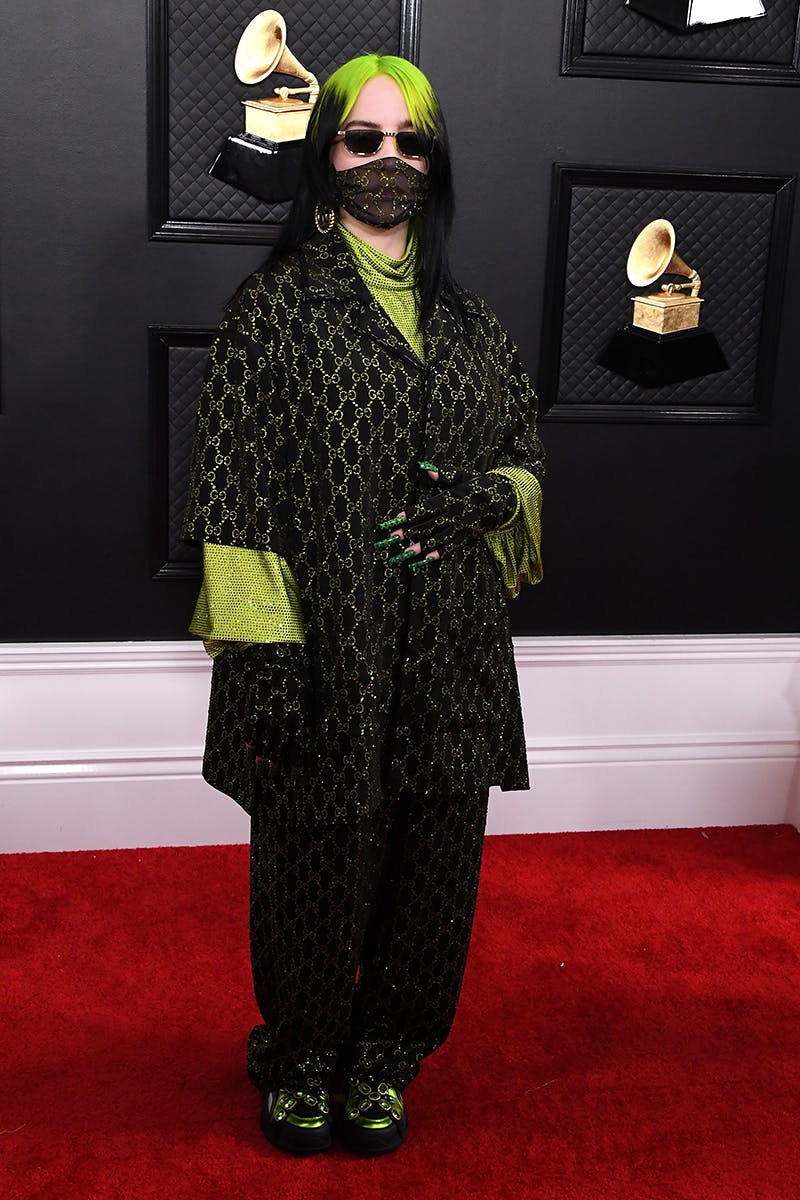 There's nothing better than Billie Eilish in a green Gucci two-piece with a matching dye-job, but since we've seen her do it before, we have to say that it's too much of a good thing.
Rosalía in Alexander Wang
Rosalía would 100 percent be making the best list for performances last night … but red leather fringe? What wrappy-bunchy scenario is going on the skirt area? Three inexplicable belts? Adiós, amiga!
WTF
FKA Twigs
This outfit makes us want to say, "Helena Bonham Carter called and she wants her Tim Burton movie wardrobe back." But since it's being worn by pop culture's favorite alien (sorry, Grimes), we're going to accept that maybe we don't understand it yet.
Iggy Pop's Slides
Iggy Pop's carpet look brought up more questions than anyone had time to answer last night. What happened to his shirt? Are those platform shower slides? Why do his toes look like that?
Billy Porter in Baja East
For the purposes of this outfit, we've placed Billy Porter in "Where the fuck?" category rather than the then the "What the fuck?" category. As in: "Where the fuck can we get this hat with motorized fringe right now?"