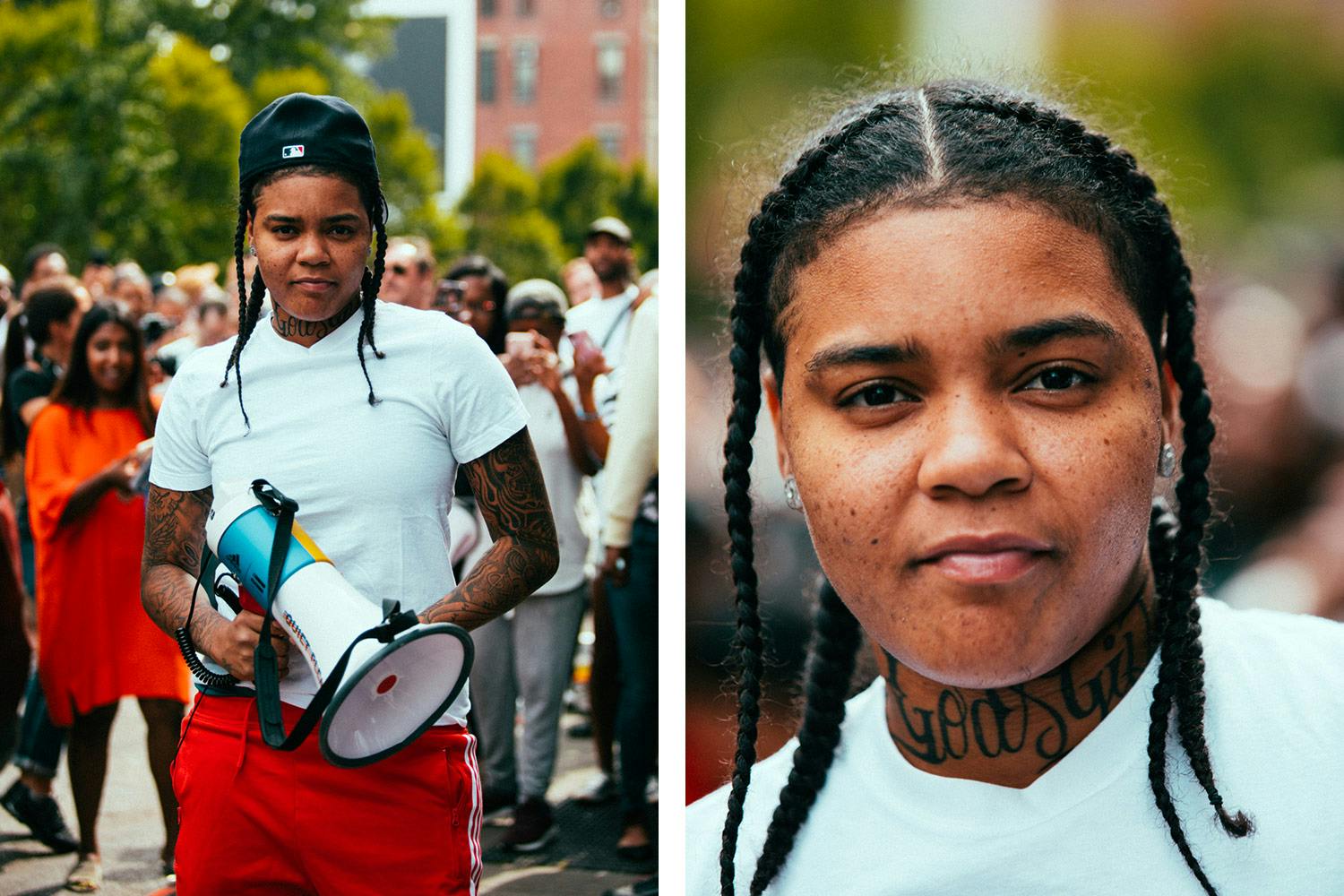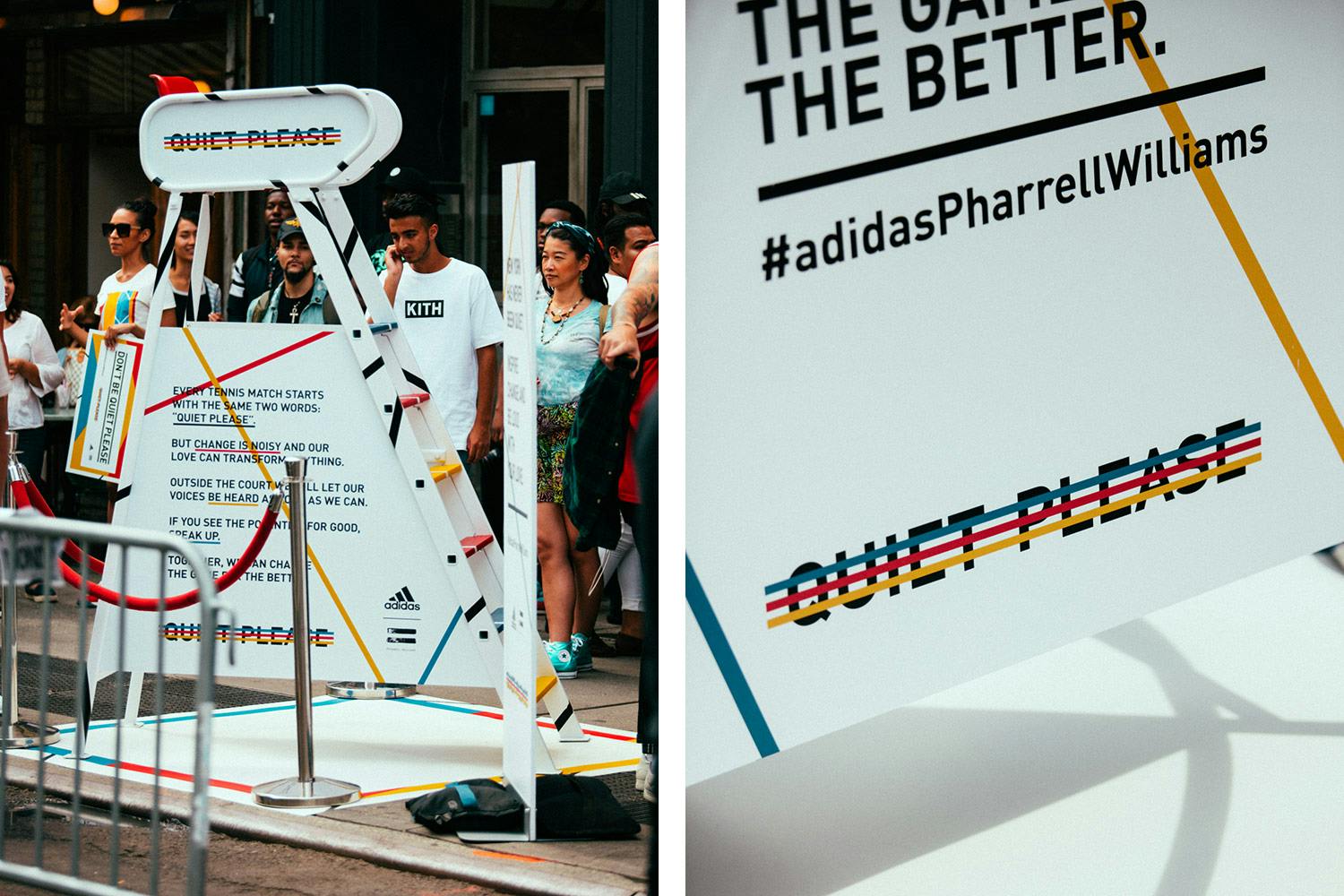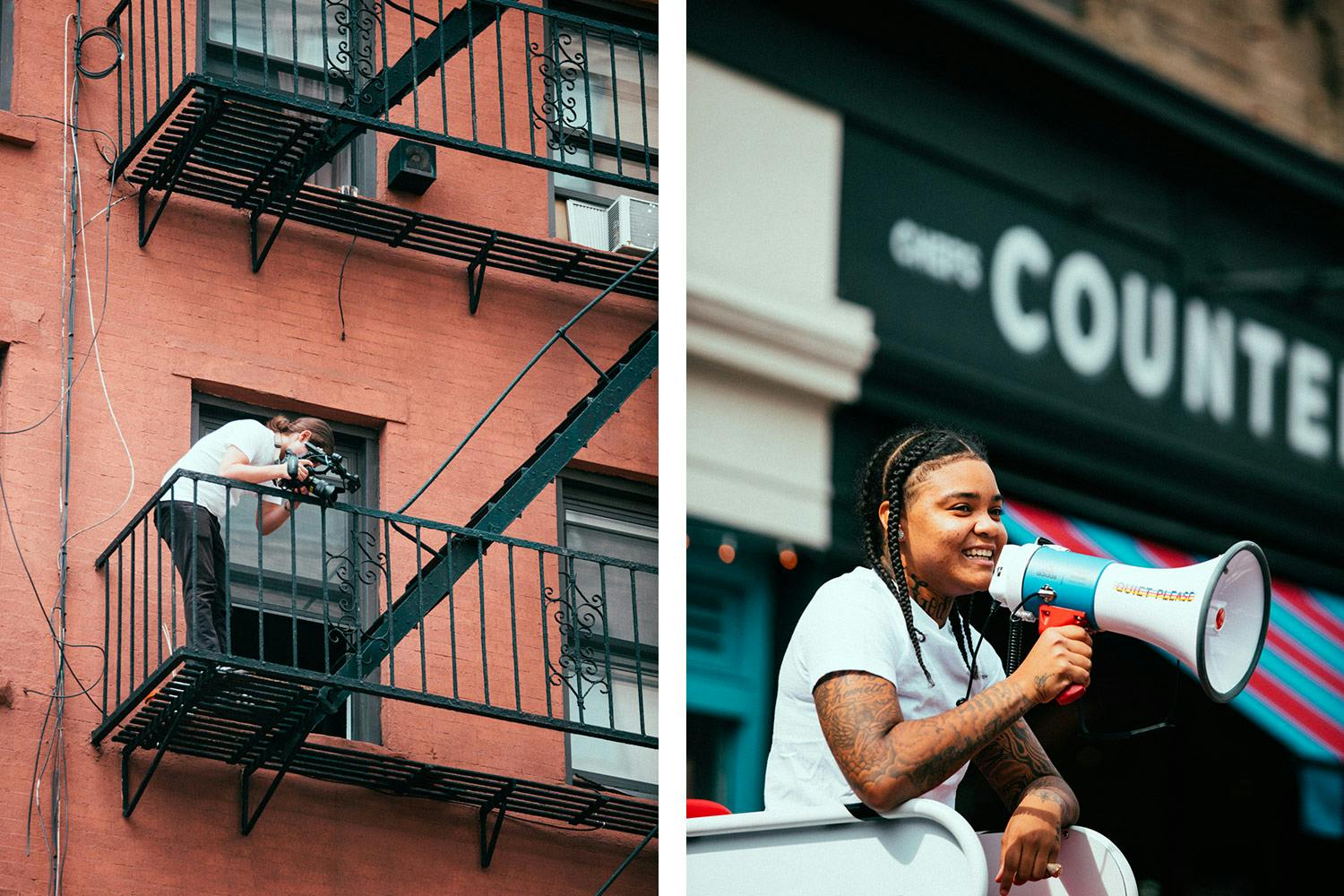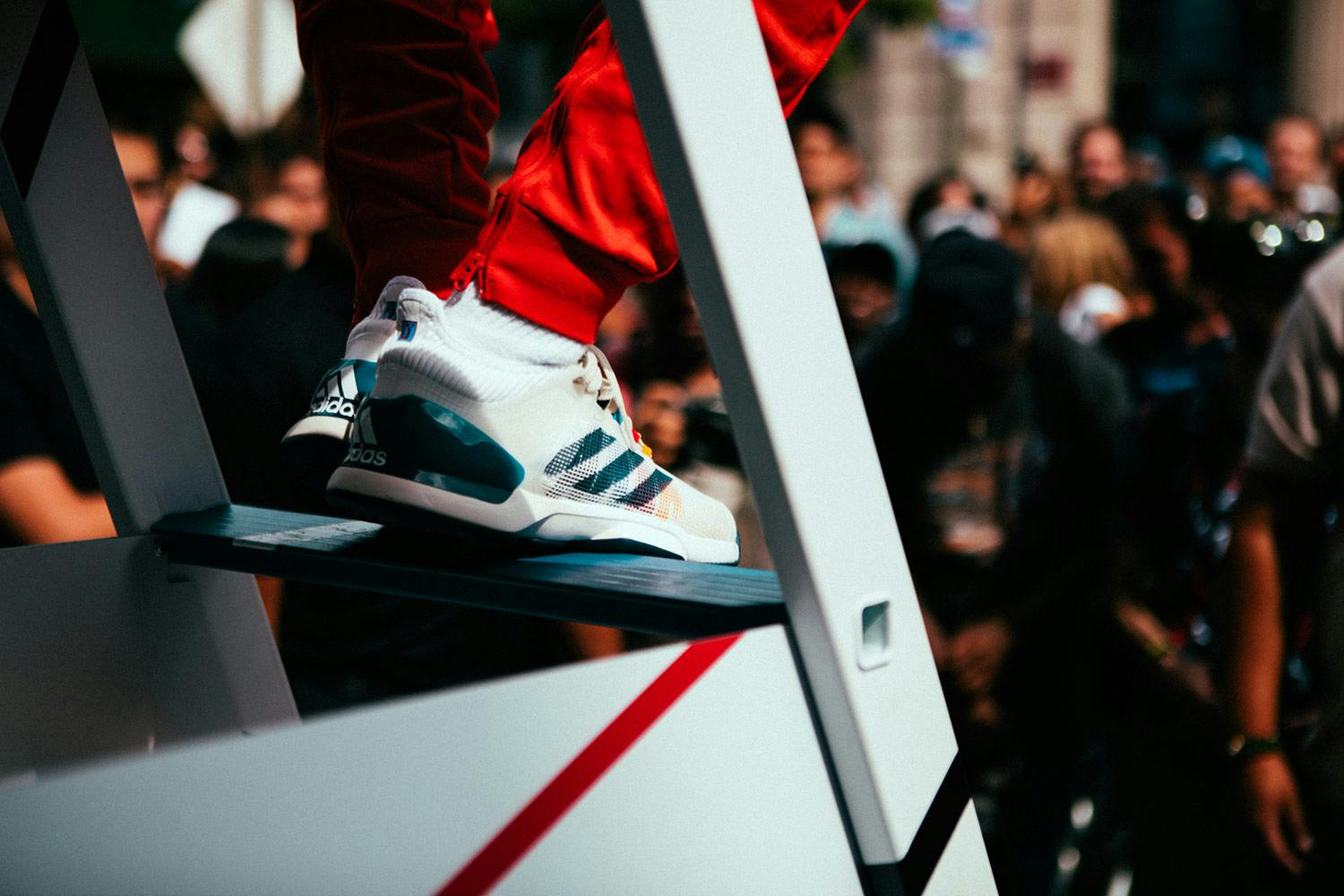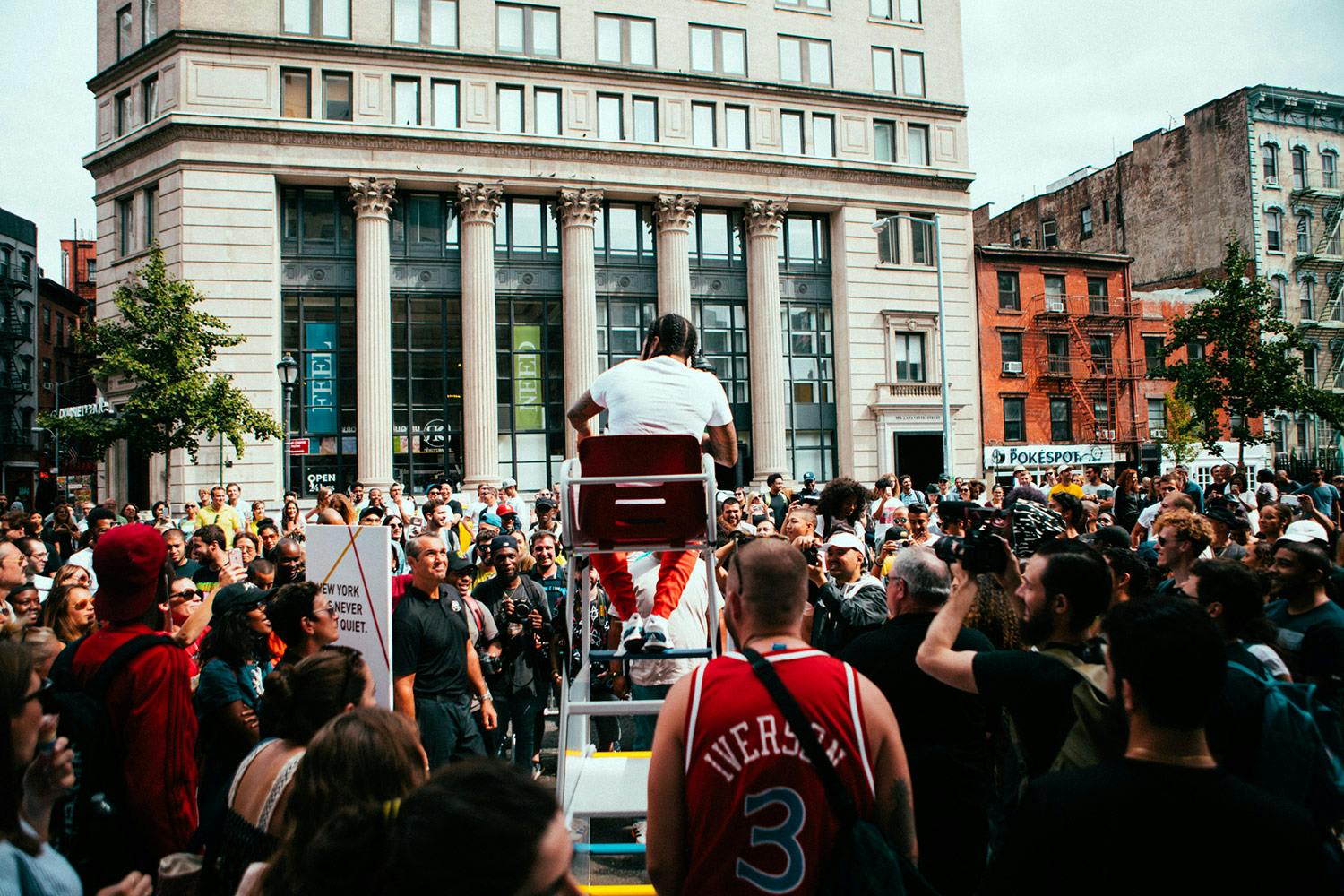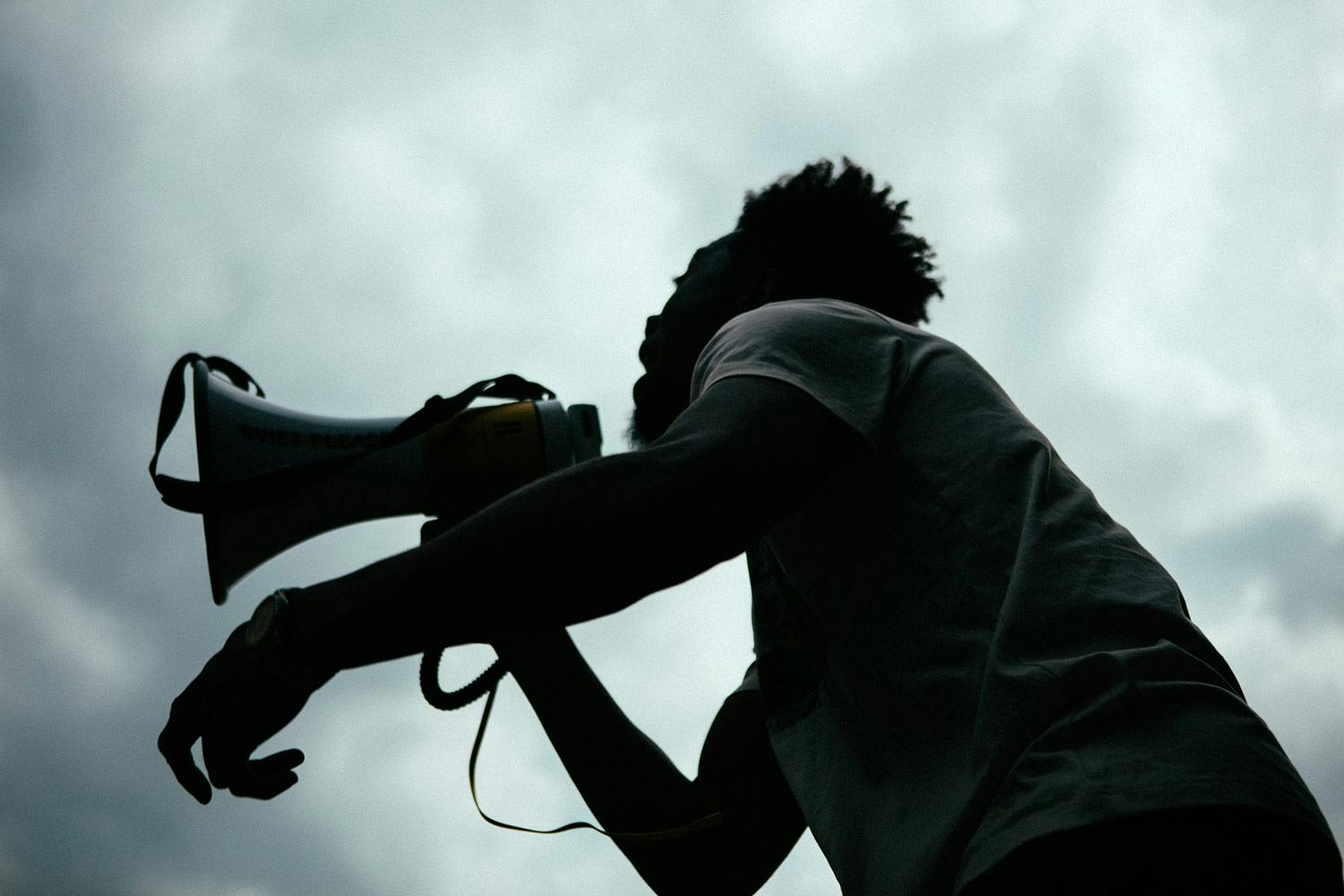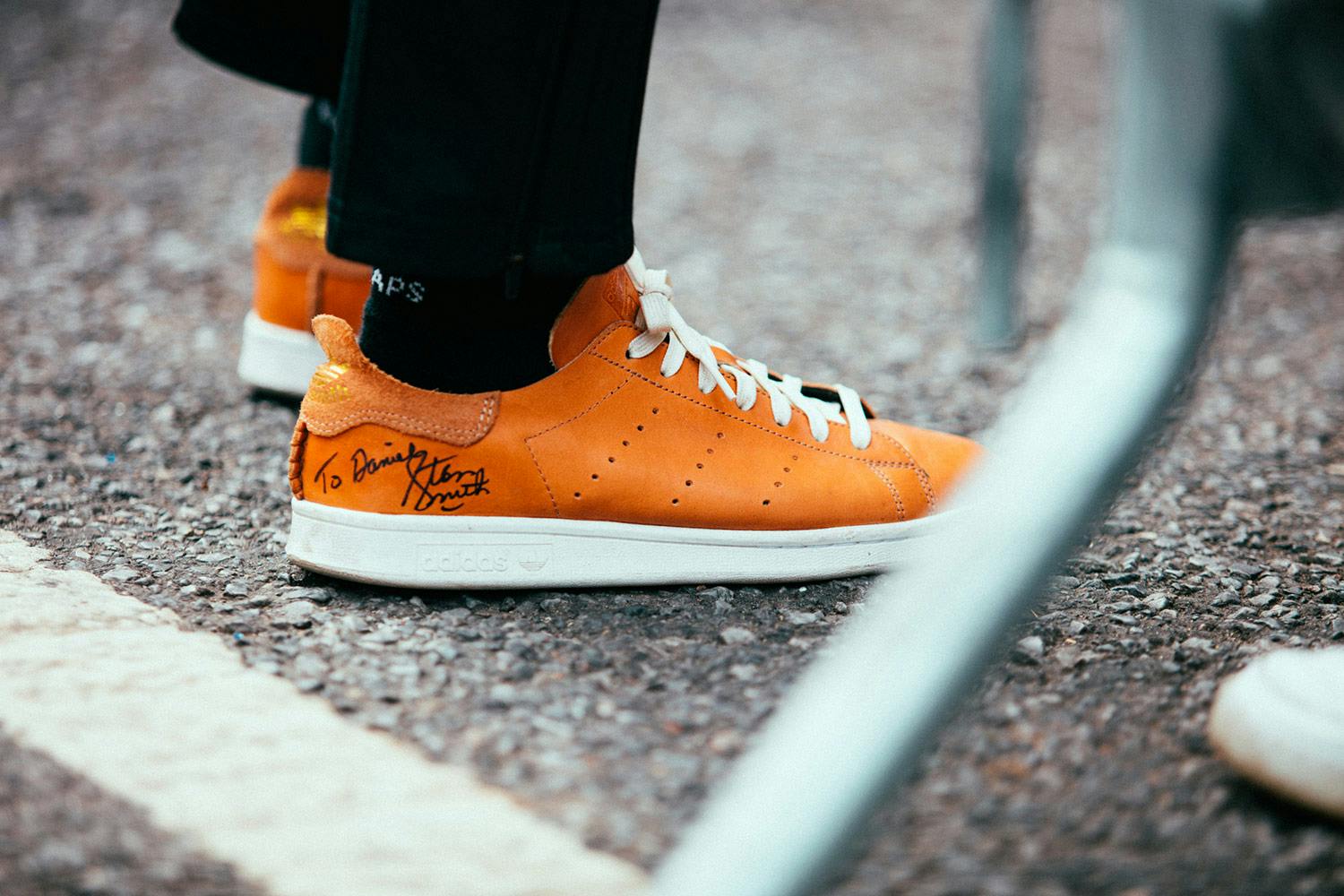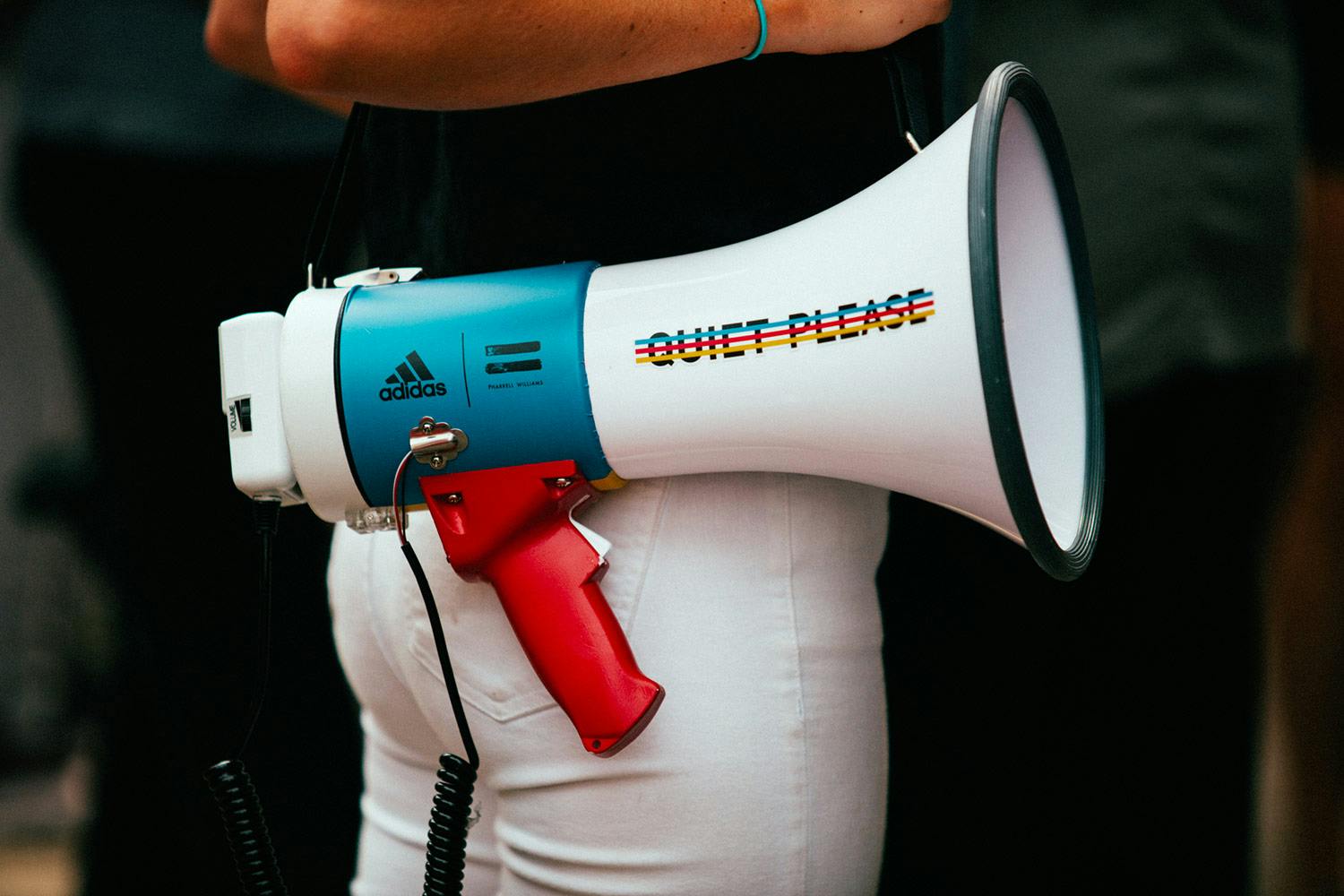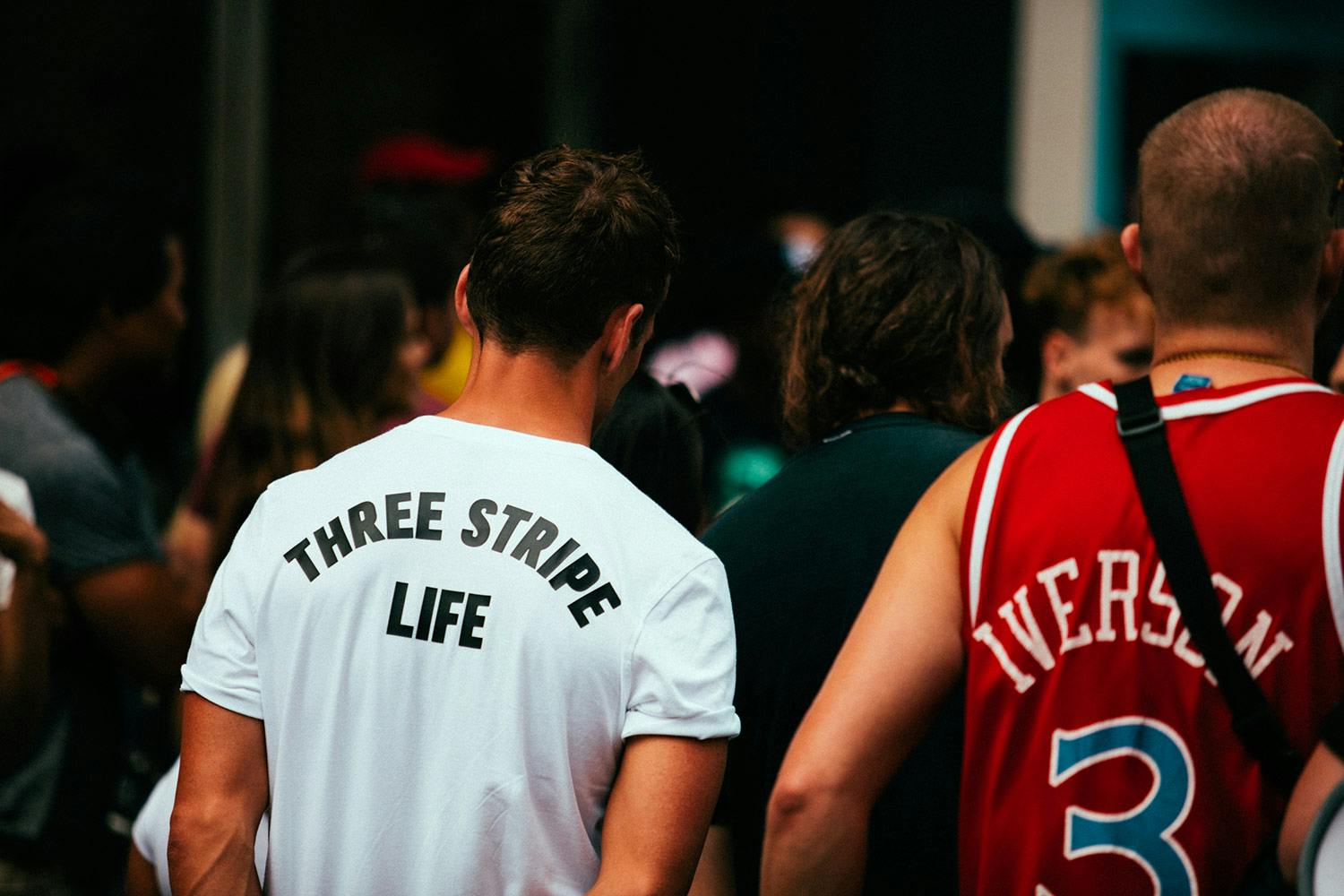 adidas took over the streets of New York yesterday as they launched their city-wide 'Don't Be Quiet Please' campaign in conjunction with a host of artists and influencers. The multifaceted event designed to promote Pharrell's ethos of spreading love and positivity coincided with the start of the US Open and saw custom-made umpire chairs strategically stationed throughout NYC.
The campaign encouraged New Yorkers to climb atop one of the 10 chairs and be loud in inspiring change through love. Several locations kicked off with guest performances and we were live on the ground in SoHo where one of the chairs were placed to take it all in. Young M.A was the first to take the stage as she delivered heartfelt messages to her fans as well as a thought-provoking freestyle verse. "If you don't sound believable, they won't believe in you. That's why I really speak about what I really do," M.A rhymed.
Next up was rapper Action Bronson who treated mobbing fans to autographs and mini-cyphers before getting on top of the podium to deliver some words of wisdom. His hilarious demeanor and off-the-cuff nature is exactly what fans expected from the Queens native.
The third and final act, Desiigner, arguably got the crowd the most hyped as he performed tracks like "Up Next" and "Up," but it was his impassioned plea to fans that garnered their attention. "I go through problems just like ya'll everyday. I just want everybody to know that everybody has problems," Desiigner admitted. "If it doesn't break you, it can only make you."
Check out the photos from the event above to get a full rundown of what went down.