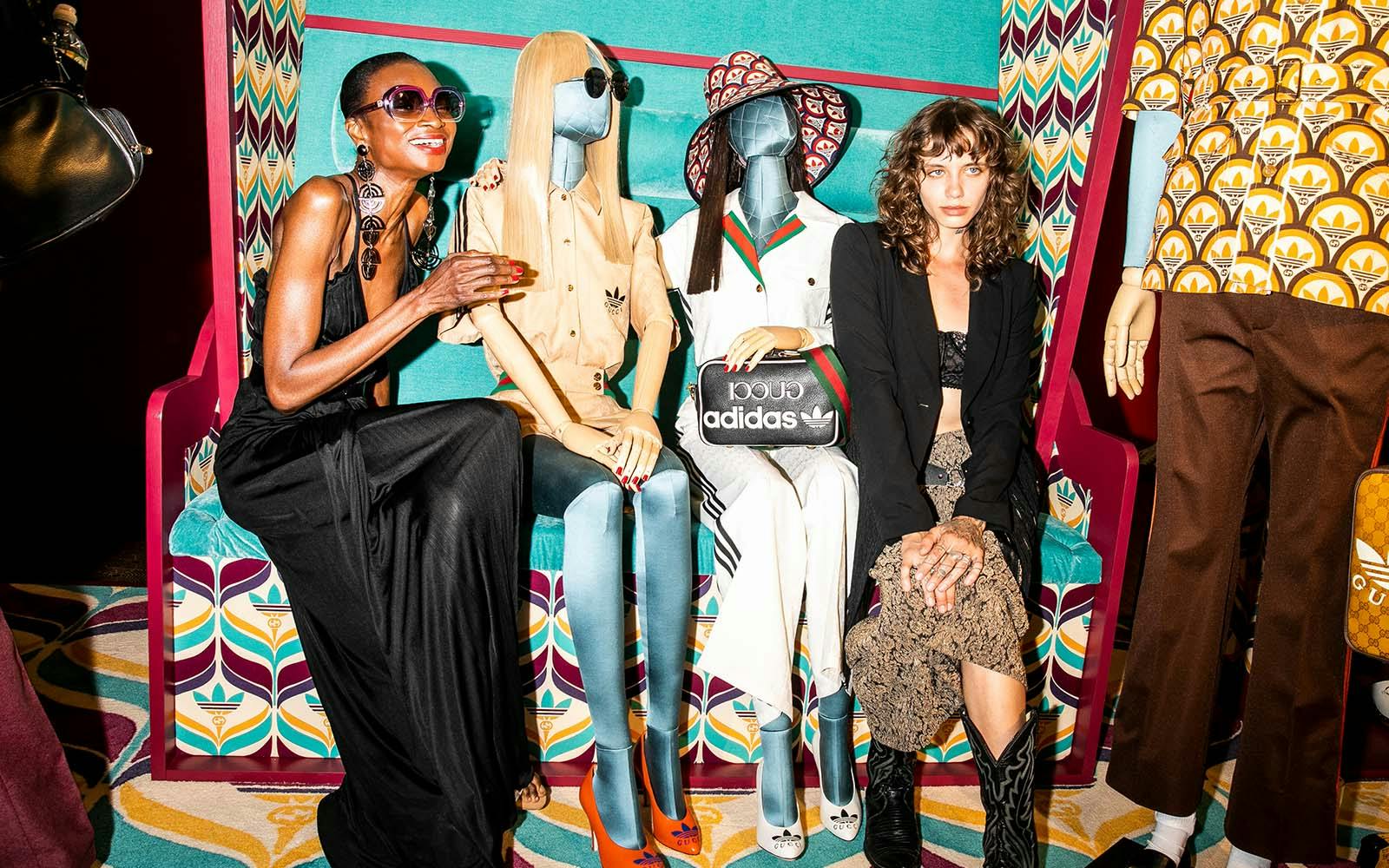 If you live in NYC – honestly, if you live anywhere – you've heard about the adidas x Gucci collaboration.
Blending adidas' streetwear silhouette with Gucci's luxury design the two powerhouses have created a collection both elevated and playful. As the duo gears up to present its pieces in pop-ups around the world, they made sure to kick things off in NYC.
To celebrate, we joined forces with adidas x Gucci to take over Gucci's storefront on Wooster in SoHo. As you can imagine, the event attracted some of New York's finest residents.
With Dylan Ali on the decks, further notable guests such as Dapper Dan, Chloe Wise, Natasha Lyonne, Aurora Anthony, and Patia Borja were all in attendance, to name a few.
Throughout the night guests looked through the complete adidas x Gucci collection, debated on which color way of the collaborated Gazelles was their favorite, and struck a pose next to their favorite fitted manikin – a few lucky individuals even arrived head-to-toe in their favorite adidas x Gucci pieces.
Flaunting its co-branded pieces from tracksuits to jewelry and just about every other article of clothing or accessory imaginable, the adidas x Gucci NYC Preview definitely satisfied the long-awaited collaboration.
Check out more from the event below and shop the collection at gucci.com. Stay tuned for more upcoming event from the adidas x Gucci collaboration around the world.