Stockholm-based AIK Fotboll is traditionally one of the biggest football clubs in Sweden and — on rare occasions — punches above its weight in European competition. Slightly more frequent though, is its penchant to punch above its weight when it comes to being one of the most stylish football clubs in the world.
How else does a (relatively) small Swedish club get special-edition black and gold jerseys from Nike? AIK's footballing dress has caught the eye of Highsnobiety several times in the past, which is why it was no surprise when AIK announced that it would be releasing a special edition Nike Air Max 90 in partnership with the Swoosh and SNS — another Swedish mainstay.
The co-branded Nike Air Max 90 was designed in celebration of the club's 130-year anniversary. It takes notes from previous special-edition Nike kits, featuring a black base colorway with hits of reflective gold. In addition, the sneaker features details that illustrate the importance community plays in the club's past, present, and future.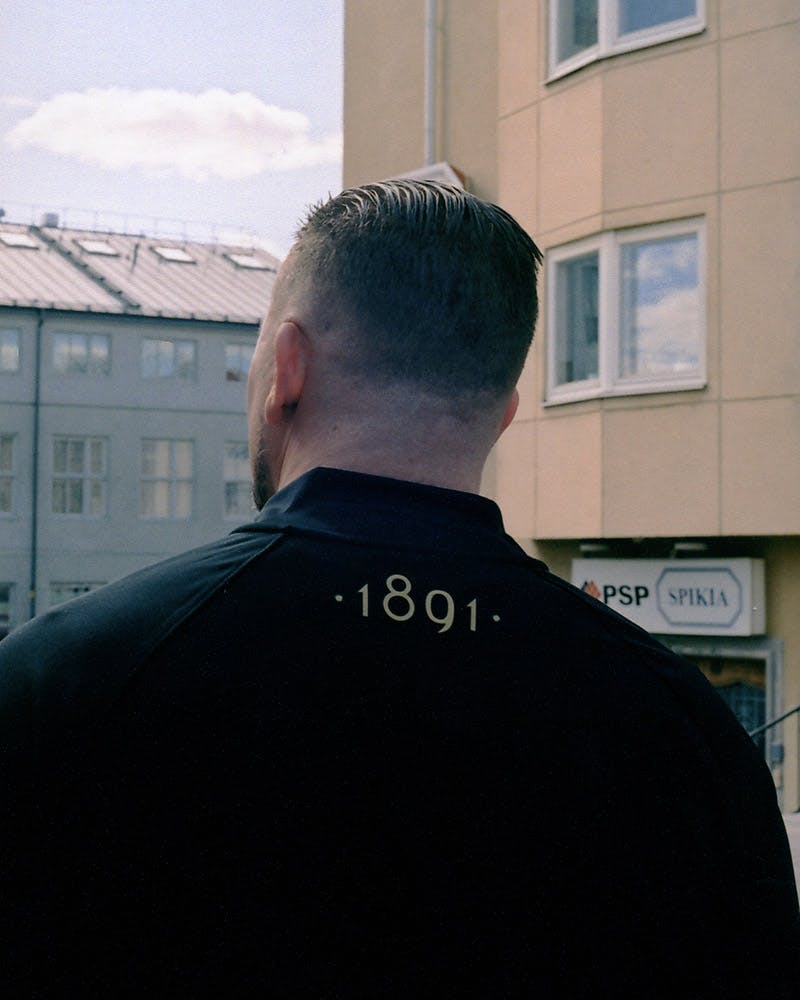 AIK's community is made up of its supporters and neighborhoods that sit on the Blue Line metro in Stockholm. The line runs from Kungsträdgården, where the club was founded 130 years ago, to Solna, where the club's training facilities are. People that live along the Blue Line are inherently linked with the club and part of its identity. The line continues into the Northern and Western suburbs of the Swedish capital, where a mix of players and supporters live.
To highlight its dedication to its community, AIK has teamed up with fellow Stockholm-based SNS to tell the story of nine of its community members and their fascinating stories. Each of the nine community members is creative in a different field — ranging from poetry to fine art and fashion design — and brings a positive impact to its community along the Blue Line.
The selected individuals include Daniel Norlander, who is a die-hard AIK supporter, founder of the biggest support group, and actually works directly at the club as the AIK supporter liaison officer. Norlander, as an AIK lifer, has a clear view on what the club's responsibilities are. "AIK has an important legacy. We have to build a future and become the natural choice for everyone here," he explains. "We have to make people proud of us. We have to bring people together when life divides them.
Diemonde founder Angelo da Silveira is also part of the campaign. "My community is like a family, it's where I turn to get empowered. It is my inspiration and whom I create for," he says. This shows in the work Diemonde does with the community, which da Silveria describes as using fashion for good. "Diemonde works to empower and give back to our community by sharing knowledge, resources, and our platform to democratize opportunity," he explains.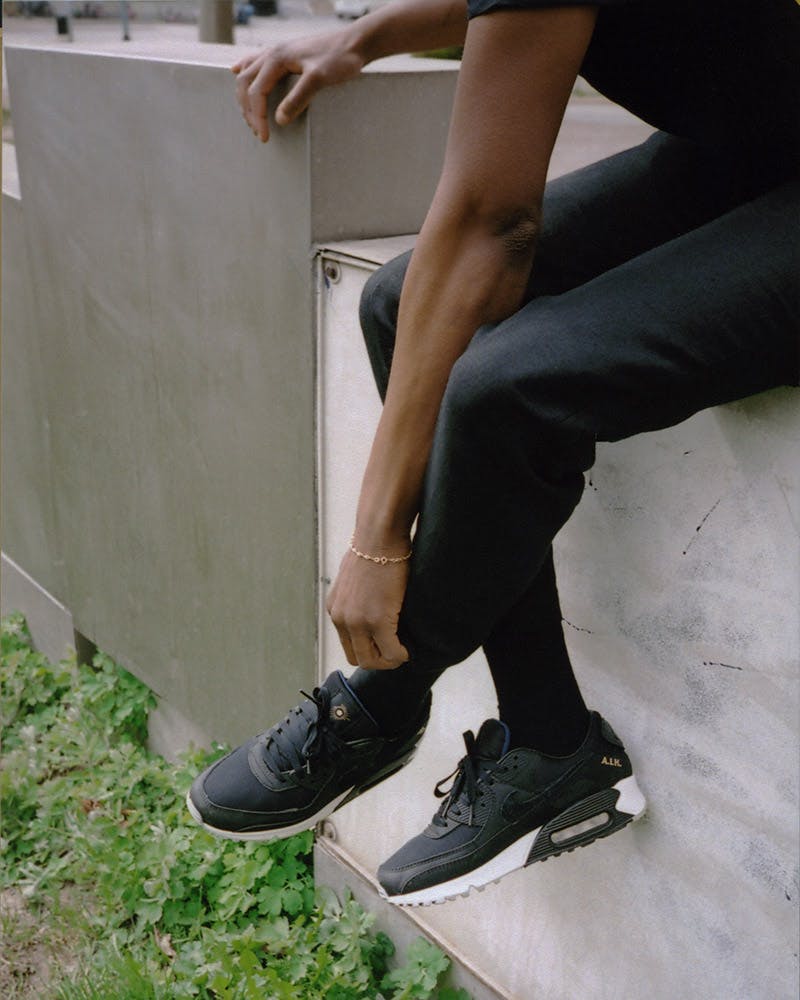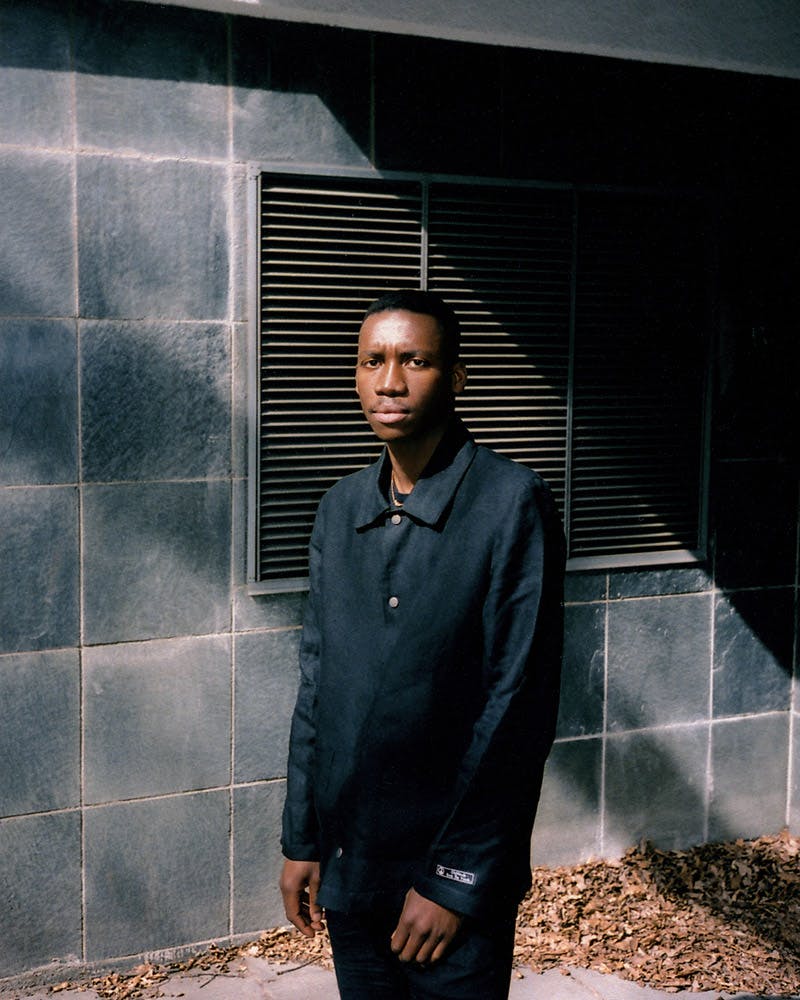 Poet and feminist Nattalie Ström Bundpuckdee, another of the nine individuals selected to be the face of the campaign, uses her voice and sharp wit to further the narrative of equality and community.
"We deserve Equivalent schooling as those in the inner city. We need meeting places. Simply stop dismantling everything we need for a functioning society," Bundpuckdee says on what needs to change.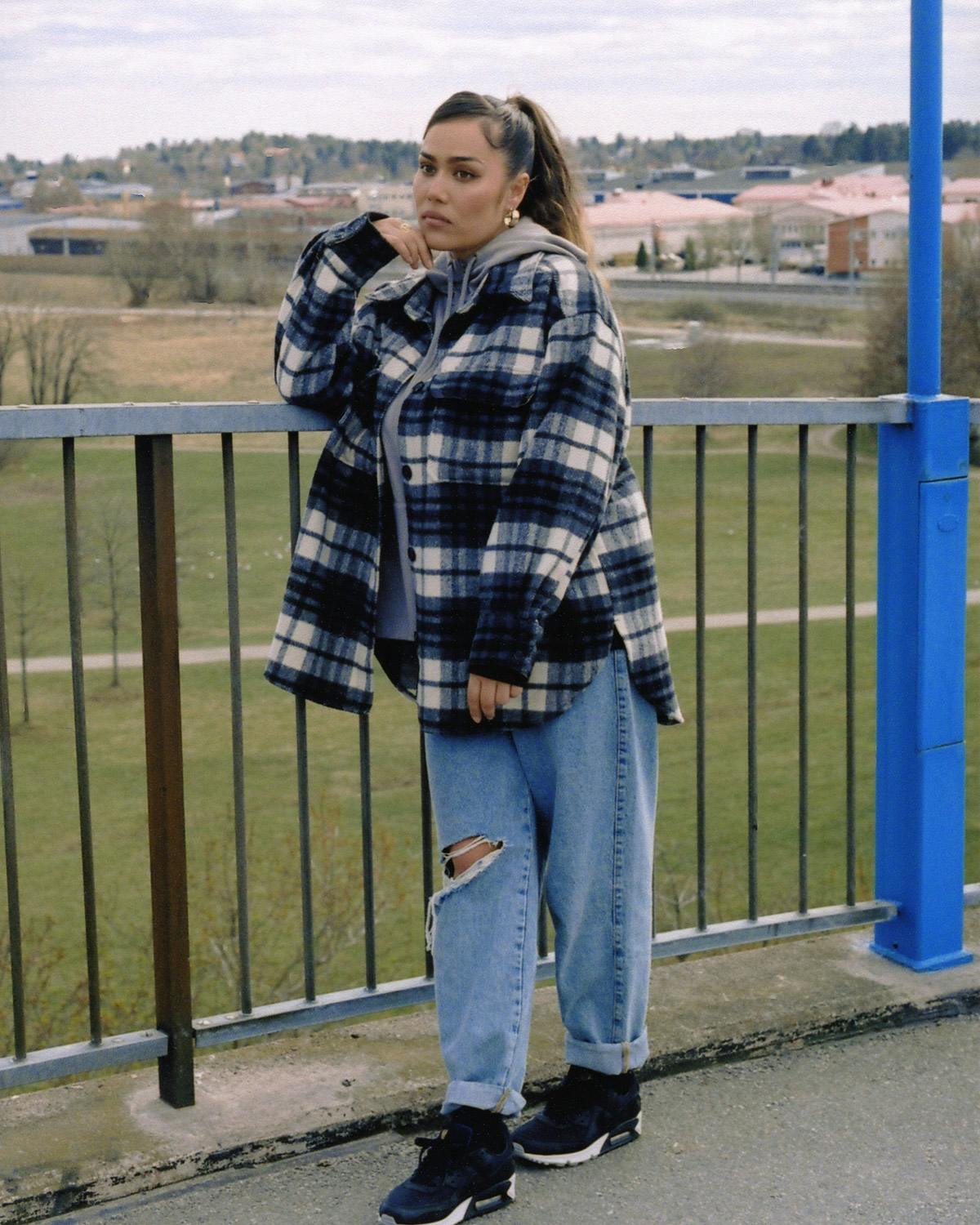 Not every community member is a die-hard AIK fan (though there are some that are), but because of their connection to the Blue Line in Stockholm, they are part of an unbreakable bond with AIK. That phenomenon is quite common in Europe, where football clubs are rooted in the history of areas and its people. It's no different for AIK, whose neighbors may not all be football fans, but the club and its facilities are part and parcel of the Blue Line area, just as a special landmark, park, or historic site would be.
It's because of the club's tight-knight community that AIK has received an official Nike collaboration, something not even some of the world's biggest clubs can boast.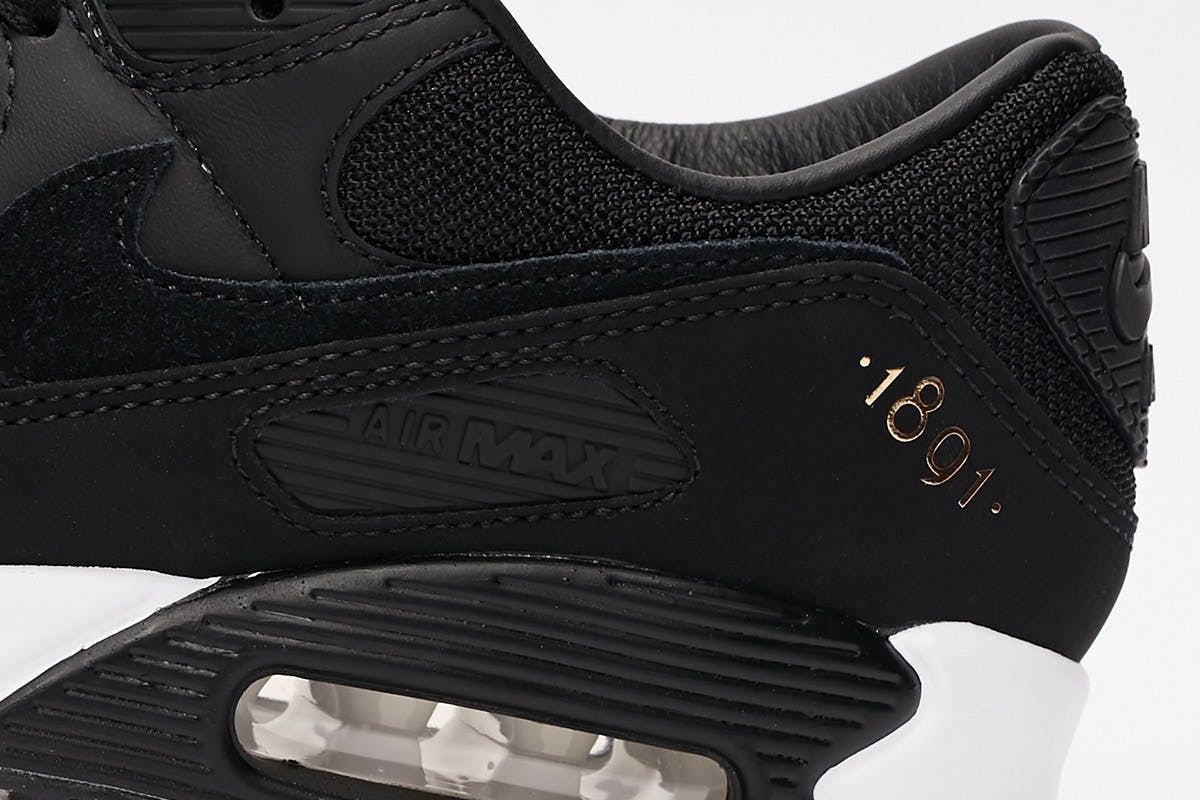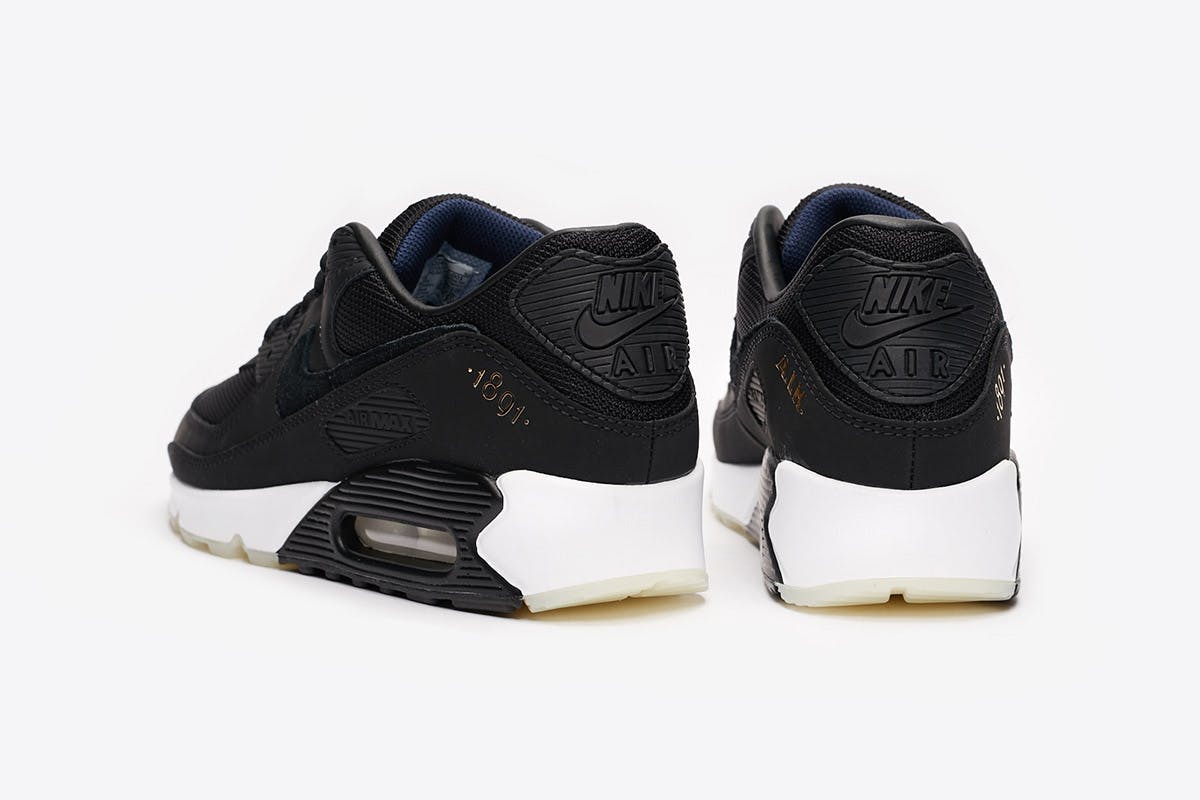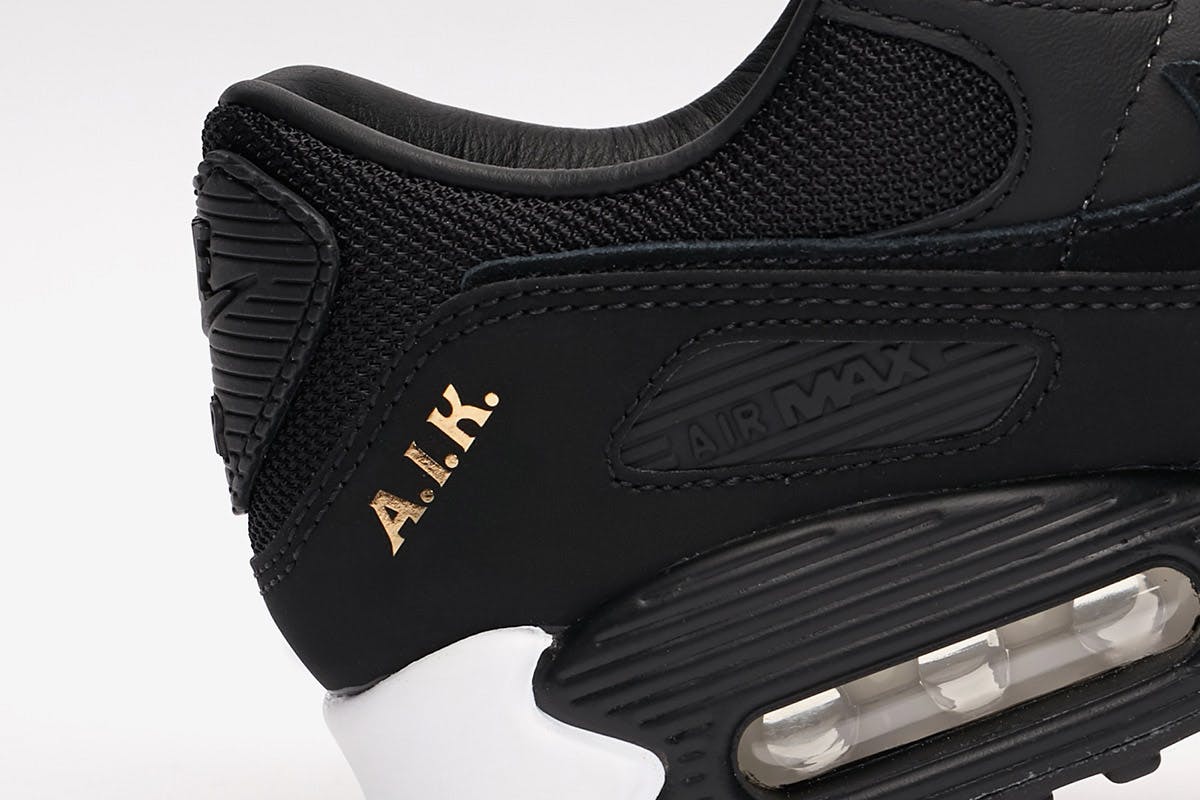 How to buy the AIK x Nike Air Max 90
Brand: AIK Fotbol x Nike
Model: Air Max 90 "AIK"
Release Date: May 27
Price: 1,499 SEK (approximately €150)
Buy: AIK, Nike SNKRS, and SNS
What We're Saying: In celebration of AIK's 130-year anniversary this year, the football club has given the iconic Nike Air Max 90 its signature spin. The sneaker arrives in a predominantly black colorway, featuring hits of reflective gold that are a nod to the aforementioned special-edition kit that AIK wore in 2019. In addition, the sneaker features details that pay homage to the club's community.
The sneaker combines smooth black leather paneling with a black mesh base. The Swoosh is rendered in black suede, allowing a subtle contrast between the three predominant materials. The lateral sides of the mudguard feature "1891' in reflective gold print — a nod to the year AIK was founded — while the medial sides feature "AIK" in the same gold lettering. The tongue swaps out the silhouette's signature Nike Swoosh branding and replaces it with the club crest.
The AIK x Nike Air Max 90 will be available via raffle from May 20 to 27 via the links below.
Where to Buy the AIK x Nike Air Max 90
AIK Nike SNKRS Sneakersnstuff
To stay updated on everything happening in the sneaker world, follow @highsnobietysneakers on Instagram, check out the best sneakers to add to your rotation this week, and sign up to our newsletter for the latest sneaker news sent straight to your inbox.