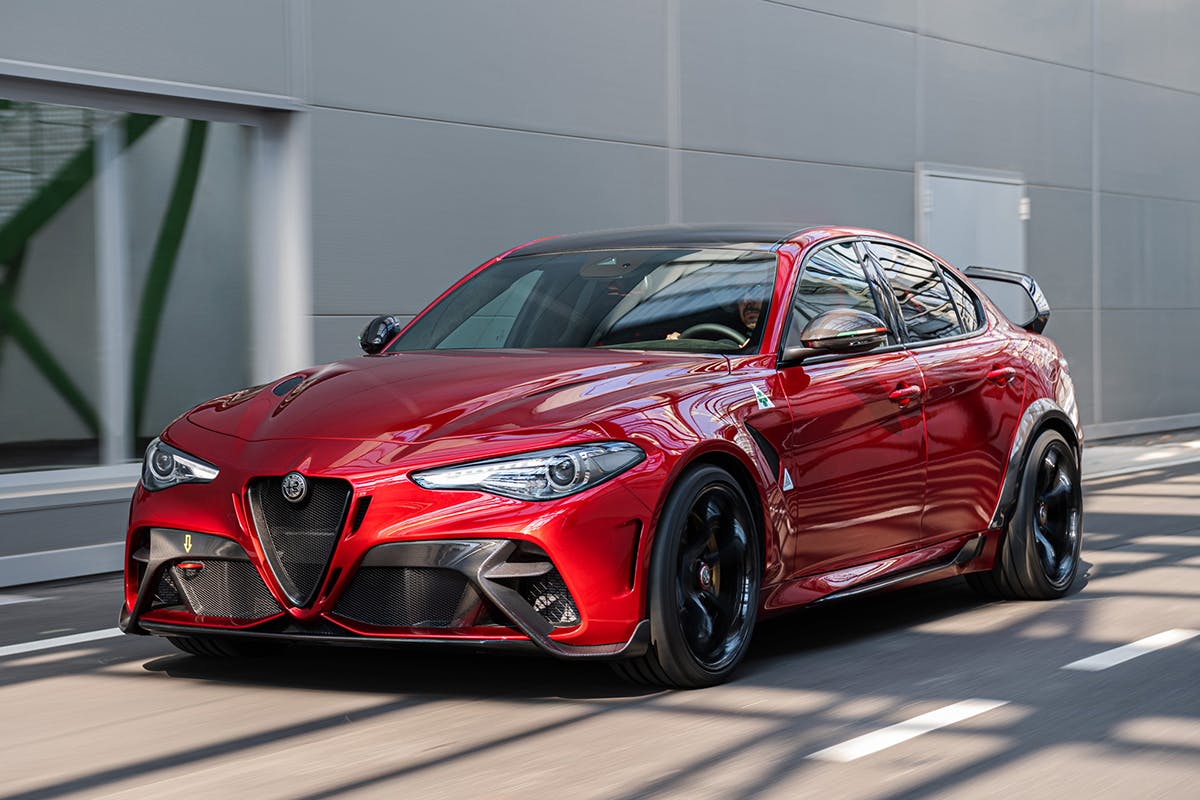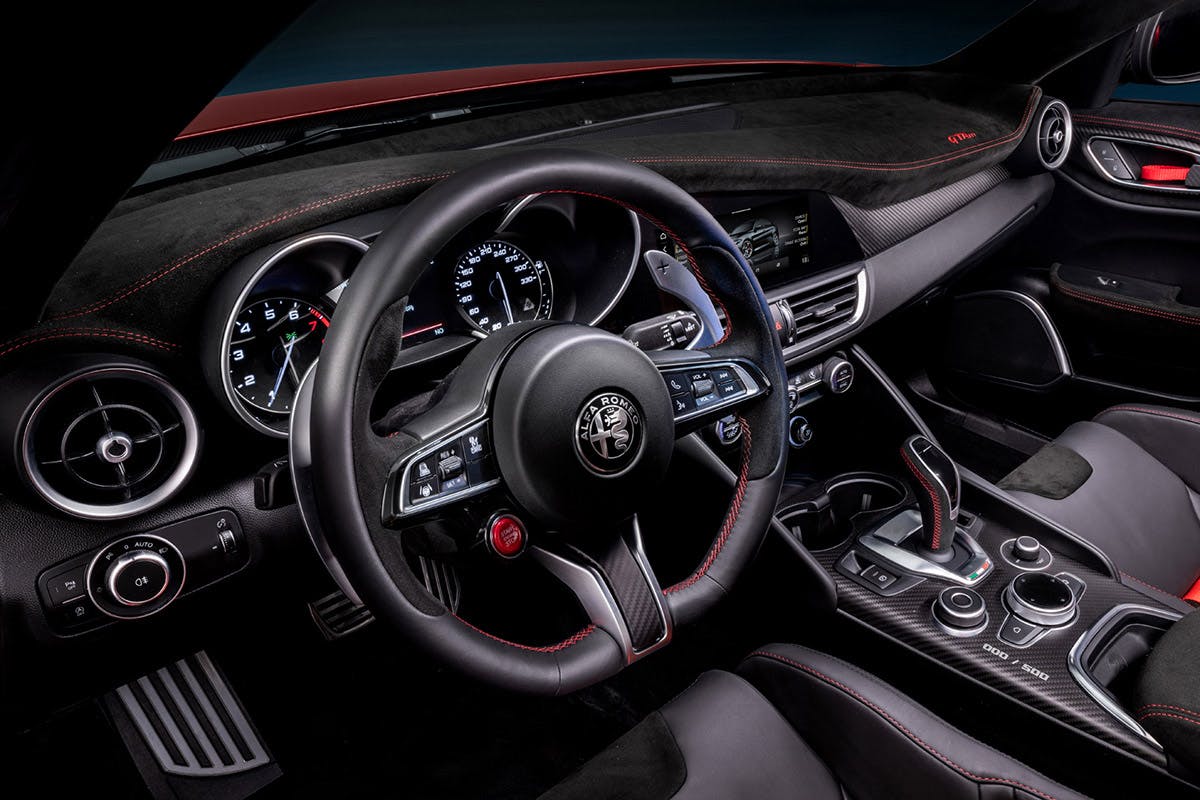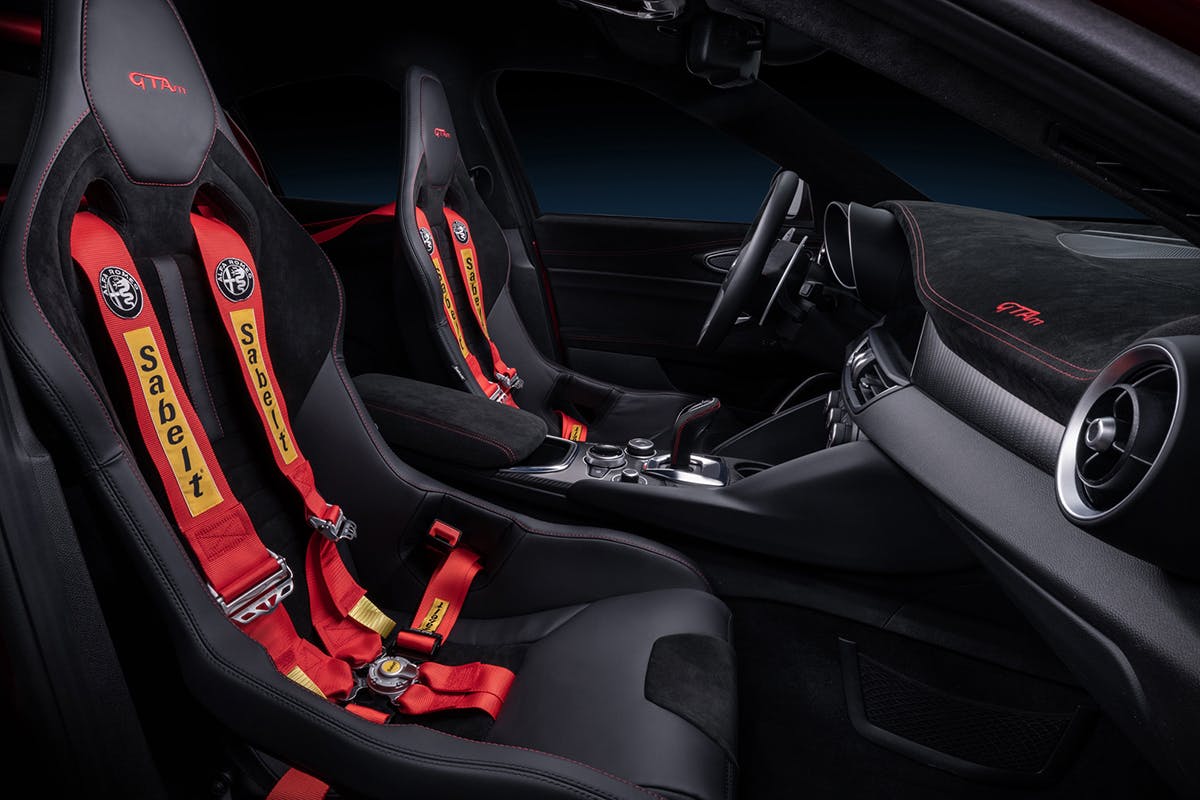 Alfa Romeo is delivering two new GTA editions of the Giulia Quadrifoglio. Short for Gran Turismo Alleggerita, both the GTA and GTAm models are designed for the track, featuring more power, less weight, and enhanced aerodynamics.
The Giulia Quadrifoglio GTA boasts a 2.9-liter twin-turbocharged V6 engine that delivers 540 horsepower, 30 more than the base model. Carbon fiber components have then been applied to reduce weight by approximately 220 pounds. The new and improved ride also comes with 20-inch center-locking wheels and a titanium exhaust system, in addition to performance-specific suspension bushings, shocks, and springs.
Building upon the GTA, the Giulia Quadrifoglio GTAm has a power-to-weight ratio of 6.2 pounds per horsepower, which Alfa Romeo says is the best in its class. Weighing in at 3,350 pounds, this particular version travels from 0 to 60 miles per hour in 3.6 seconds. Inside, the street-legal GTAm is outfitted with carbon-backed front bucket seats with six-point harnesses and a harness bar attached to a structural roll hoop in the rear.
Alfa Romeo has revealed that both the Giulia Quadrifoglio GTA and GTAm will be limited to 500 units.