When analyzing the work of Polish artist Alicja Kwade, labels like conceptual or abstract seem to fall by the wayside. For her two shows, "Sometimes I Prefer to Sit on a Chair on the Earth," and "Surrounded by Universes," that opened this month at KÖNIG Seoul in the MCM Haus and Pace Seoul respectively, the majority of works are crafted using the hands of a watch, and materials that were laying around her studio, as with Ein Monat, in which the hands wind around on the face of a piece of paper. For her Self Portrait, vials filled with the 24 essential chemicals that make up the human body are arranged facing each other in a perfect circle. It's a series of new works called ENTROPIE, that Kwade developed while in lockdown, and that is meant to question not just the materials and processes, but our basic perception of it.
The show builds on ideas that Kwade has been developing over the course of her career. For Radio (Alicja R-603), from 2014, Kwade deconstructed a radio to its most basic chemicals (similar to her self-portrait) and placed them in jars arranged on a shelf. While her piece Dimension-8, appears at first place to literally just be a clock on the wall. For Kwade, the process of creating works isn't just a means to an end; processes are the works themselves. Objects are variations on compression, destruction, and recreation. And just like her favorite material, time, the end result is a fleeting impression viewed for a solitary moment in a gallery. While at first glance it's a subject matter that would be more reminiscent of a science experiment than a work of art, the work lands in large part due to Kwade's open and acknowledged sense of humor.
PATRICK MCGRAW: Why is time such an important aspect of your work?
ALICJA KWADE: For me, time is to be understood as a force that influences everything. It's a basic interaction not only in relation to gravitational and electromagnetic forces, but something that shapes everything around us. We just don't fully understand time's power yet, and are still trying to find methods to deal with and use it, like the duodecimal time system. We agree on systems, and I am interested in the man-made, invented and political systems, as well as natural forces, which I try to investigate with the clock-hand pieces.
But of course, "time" as we all know has an effect on matter, on us, on everything. So in the work Hemmungsloser Widerstand, for instance, you can follow a movement that follows an "event," that appears to be frozen solid in several stages, and yet it behaves differently than expected in that it permeates the matter (of the glass) instead of smashing it or being stopped in its movement.
MCGRAW: Can you tell me about the ENTROPIE series of works?
KWADE: I developed ENTROPIE during the first lockdown. It's a kind of diary in which I tried to create one piece every day and record the passing of time as it appeared to me, because these lockdowns have changed my perception of time extremely. All travelling suddenly stopped, projects were frozen in process, everything became very slow and at the same time extremely fast; a standstill race.
The materials are things that I had around me in the studio, usually things for larger projects that were used to develop different patinas or other chemical reactions on surfaces. So, there are different oxides that I normally use for copper and bronze, minerals, acids, but also personal things from my handbag like make-up or salt, and olive oil from the kitchen.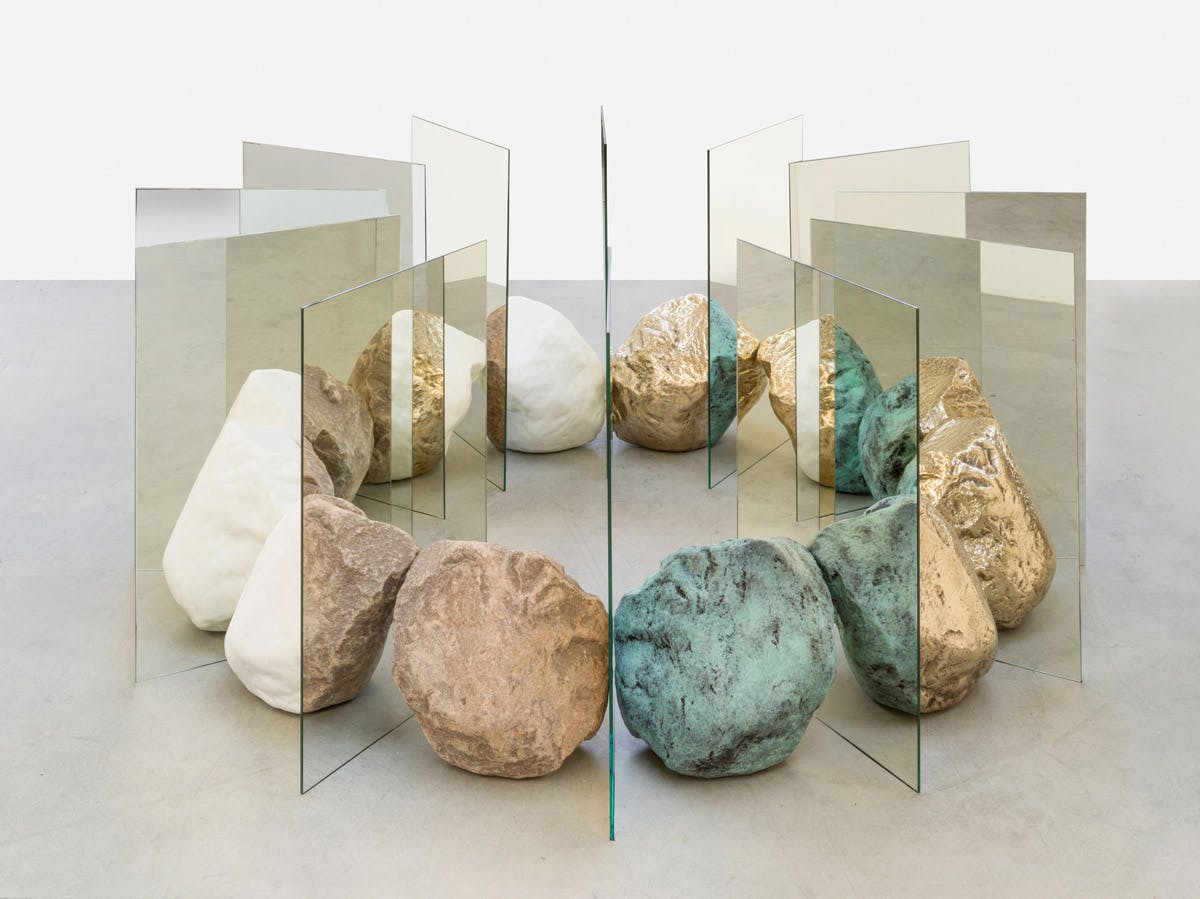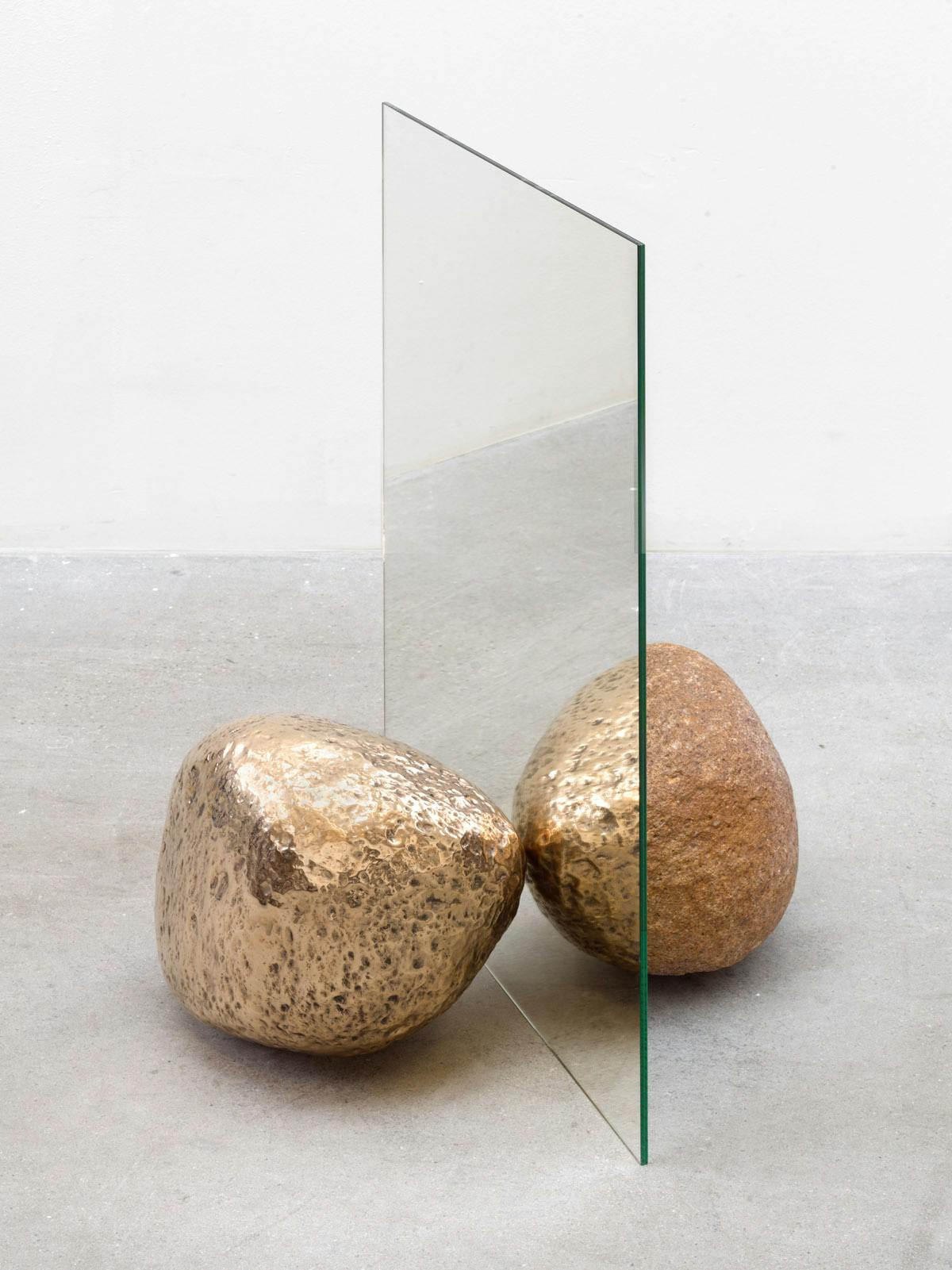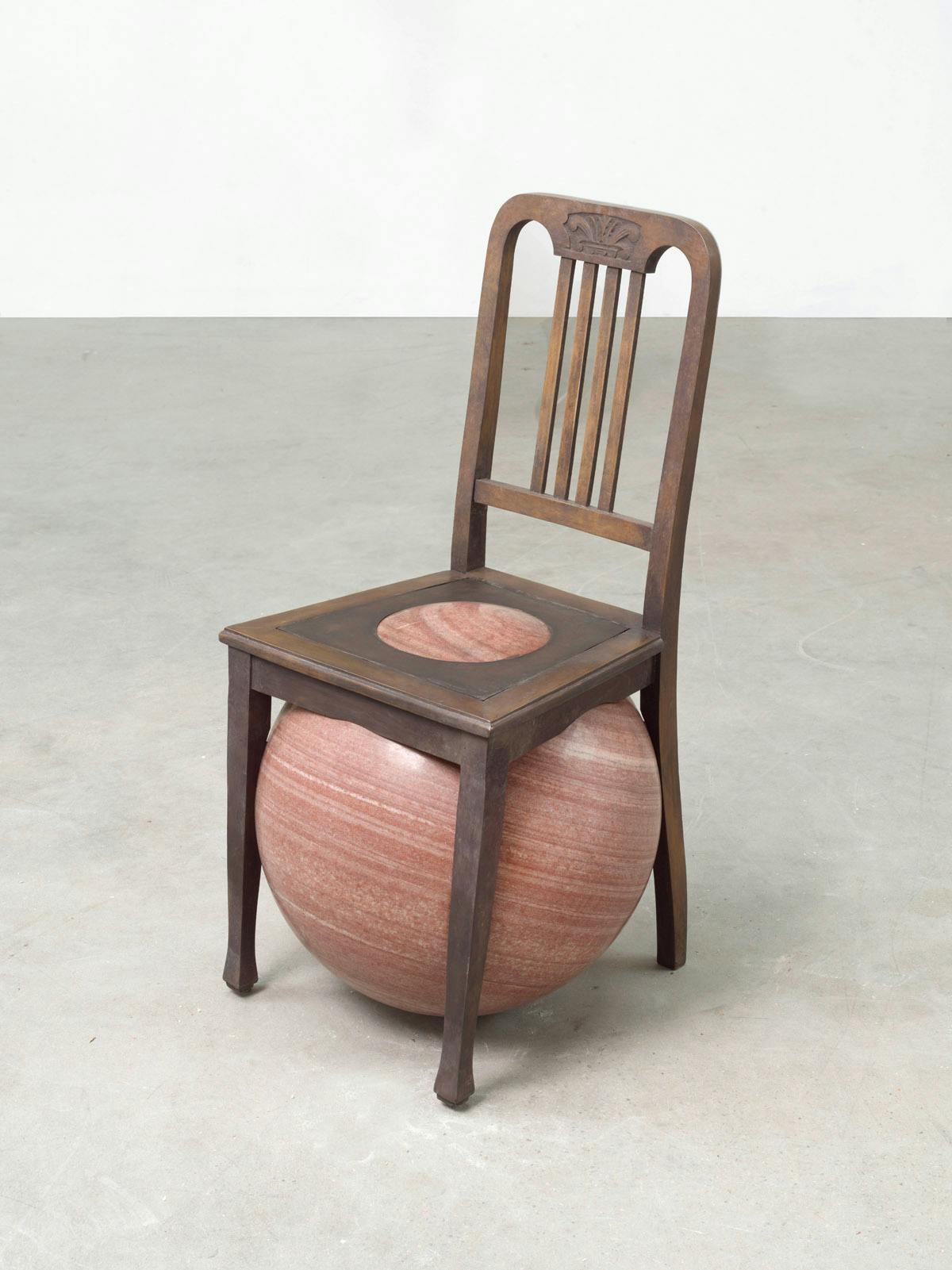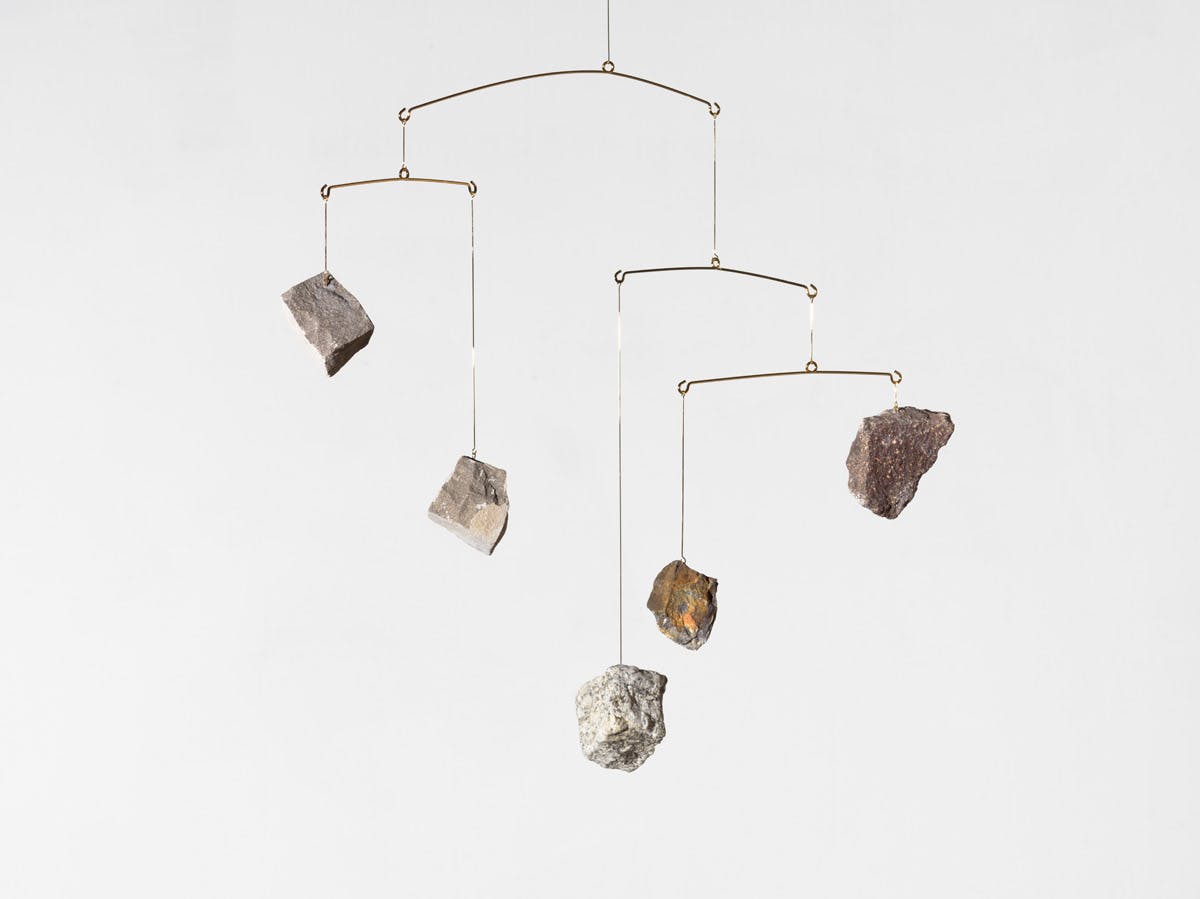 MCGRAW: Where did the idea to start using watch hands come from?
KWADE: I started looking at the system of time and investigated why there are twelve numbers; why there are numbers at all; why it runs from left to right. I tried to see it as a pattern and to connect it to light, and I think I succeeded. If you start to read the system differently, in a line next to each other, the clock-hands form a pattern that reminds of light or sine waves.
I started to use time as a metric system for measuring spaces, and exchanging clock hands for centimeters to measure space in time. Each clock hand stands for one hour, so I was able to measure rooms and determine that, for example, a room measures 51 days and five hours.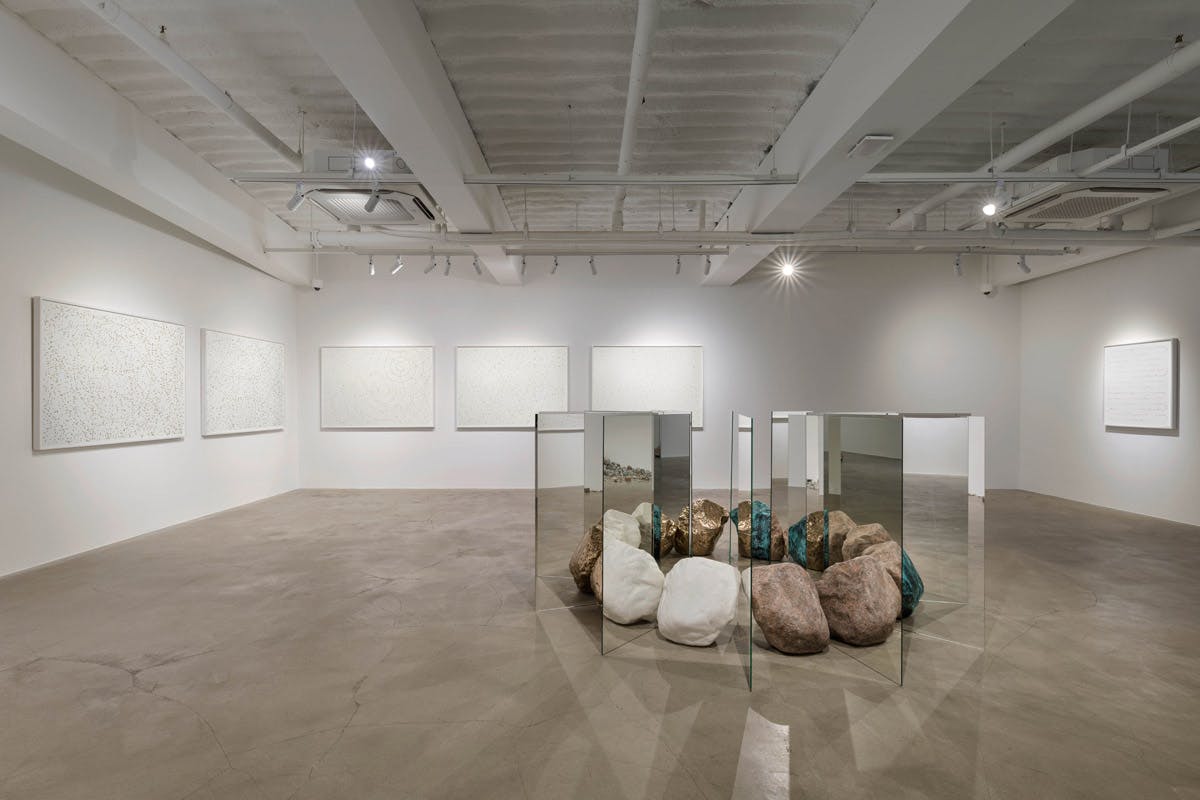 MCGRAW: Why did you decide to make a self portrait with chemical components?
KWADE: It was the same procedure actually. I was looking at a system, just not "time" this time. I was trying to find out what defines each and every one of us, what we are made of. It came down to 24 chemical elements; it's very simple. It describes everything and nothing. We're all the same but there are still many things we can't describe.
MCGRAW: What's the difference between art and science?
KWADE: I do not have to prove anything.
MCGRAW: There is something a bit funny or ironic in some of the work. Is humor or irony elements that you use consciously?
KWADE: Of course, humor is the only thing that saves us! When you are aware of the fact that we don't really know anything, and can't ever really understand anything, the only thing to do is to laugh about it. I find our world absurd, and if you are aware that you are currently moving in circles at 1600 km per hour and another 29,8 kilometer per second, on a (stone) ball flying through an endless void, with over 7 billion little animals who all believe themselves to be a personality and who all take themselves so seriously; all you can do is laugh, no?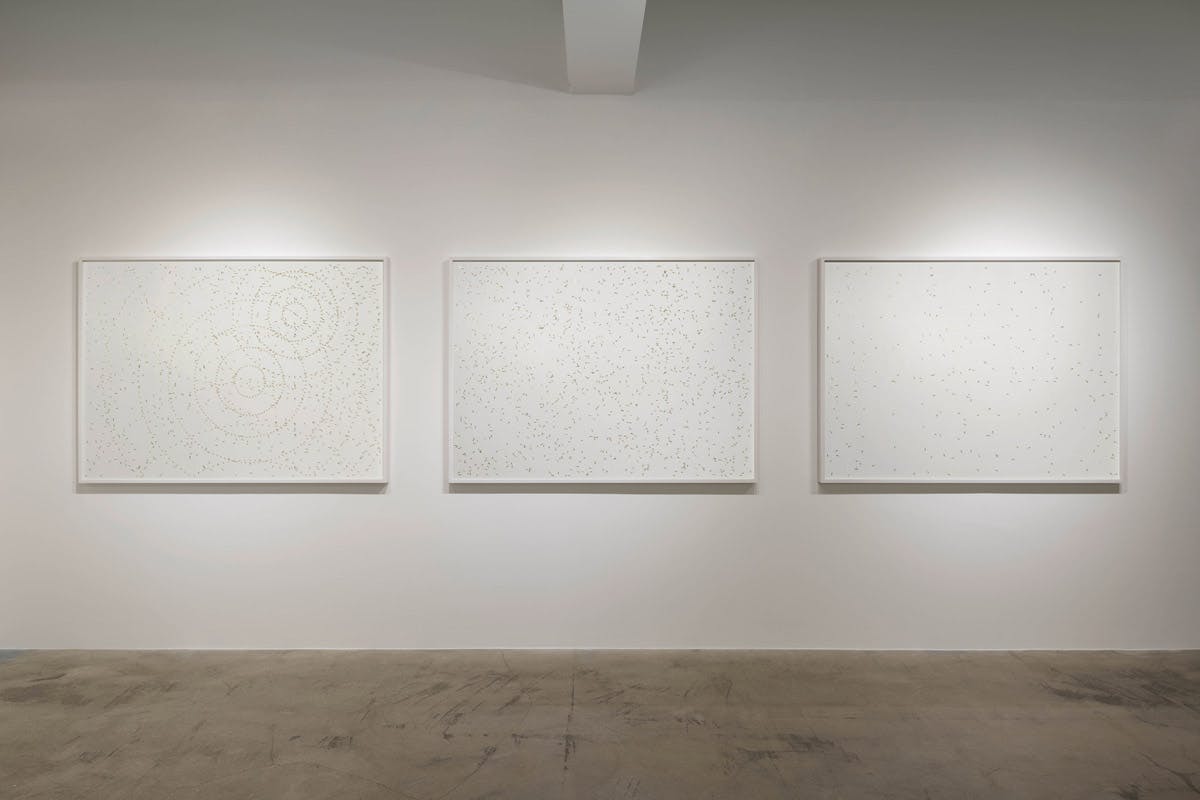 MCGRAW: Even the process of capturing time as you do, could be seen in an ironic light, as the development to that time stops with the end works that are framed and in stasis.
KWADE: Yes, exactly! It's ironic to believe in the systems which we invent. I can just as well claim that a wall is 27 days long, as I can say it's 3:31 PM, December 6, 2021. I don't think there is any difference.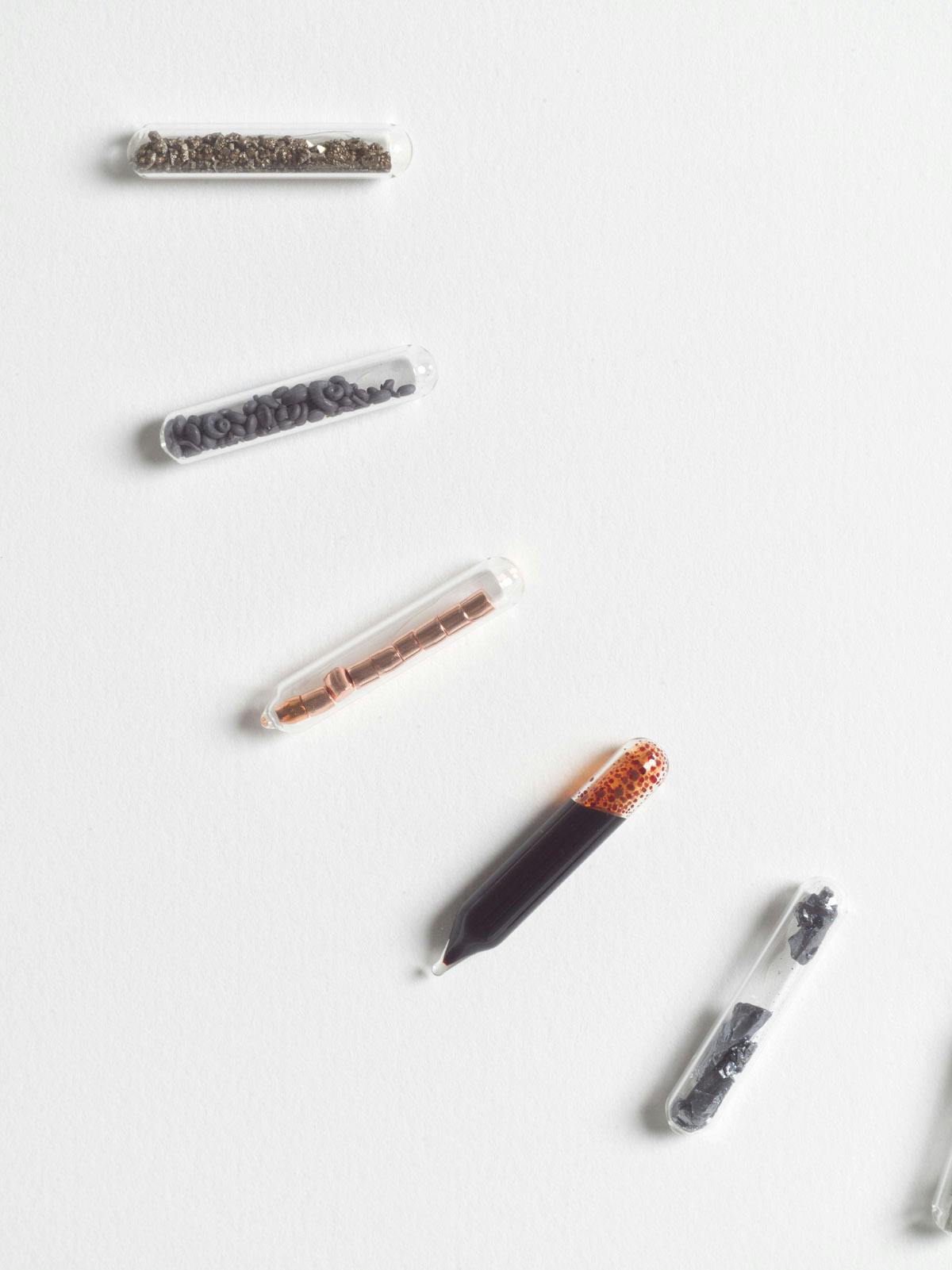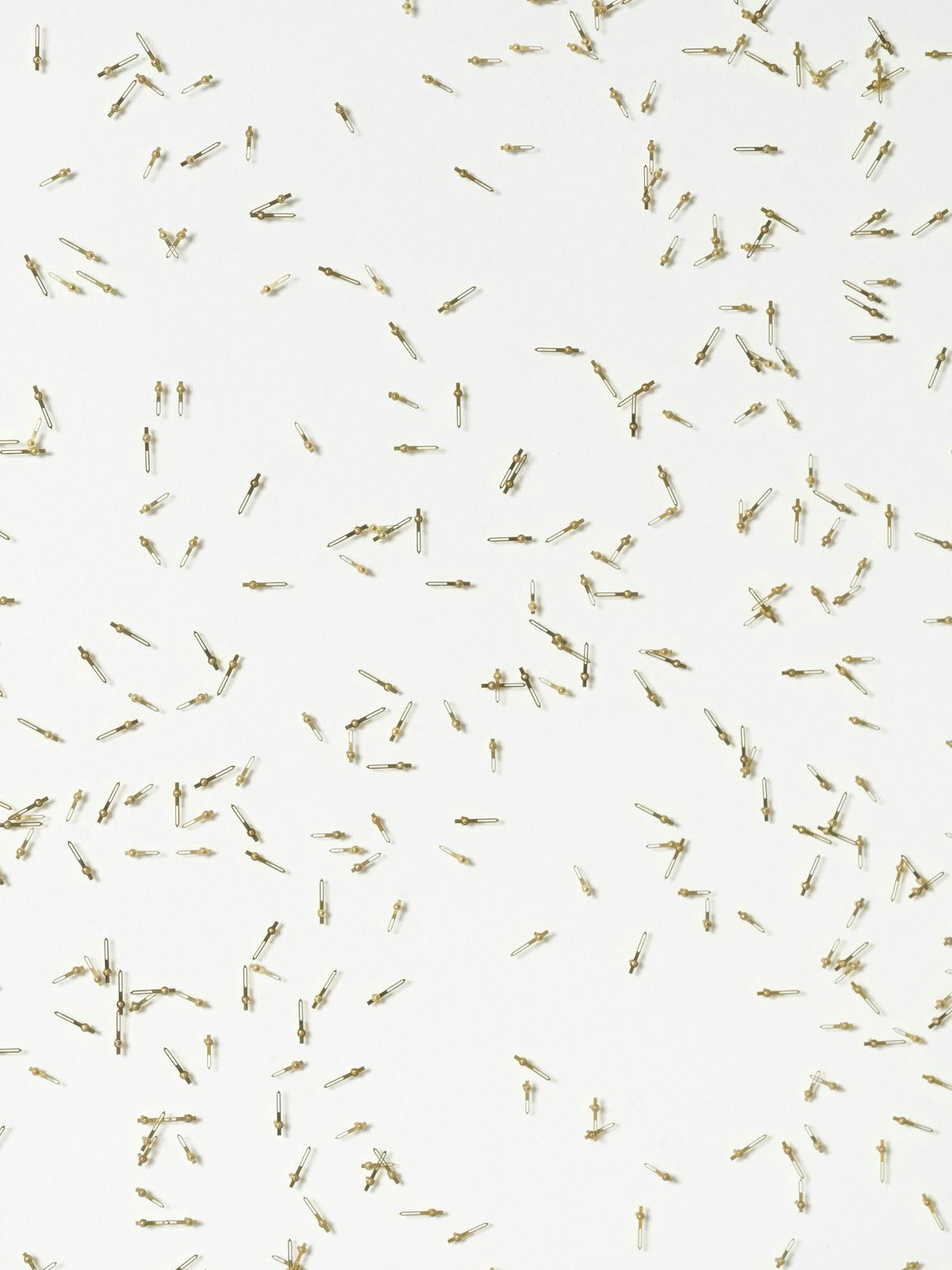 MCGRAW: In your opinion, is entropy increasing in the world? Both culturally, or scientifically?
KWADE: It is, and there is no other way. For some reason it only goes in one direction for us, no one has ever seen a broken cup reassemble itself, but it doesn't have to be anything negative - it creates more possibilities, links, and information.
MCGRAW: How has your work evolved over the years?
KWADE: My subjects haven't changed at all, though my methodology and materials have evolved throughout the years. I started with photography and video because it was accessible in art school and it didn't cost me anything. But my interests have remained the same.
MCGRAW: What do you have planned for future works? Will you continue to build on the concepts you're working on with Entropie.
KWADE: I don't plan my work or my interests. It's Something that comes naturally to me. I develop from one work to the other; I learn from one work to the next. But I like to do public, large-scale artworks, challenging pieces which are accessible for everyone - because I believe in the importance and impact of art!
"Sometimes I Prefer to Sit on a Chair on the Earth" runs through January 22 at KÖNIG Seoul in the MCM Haus.