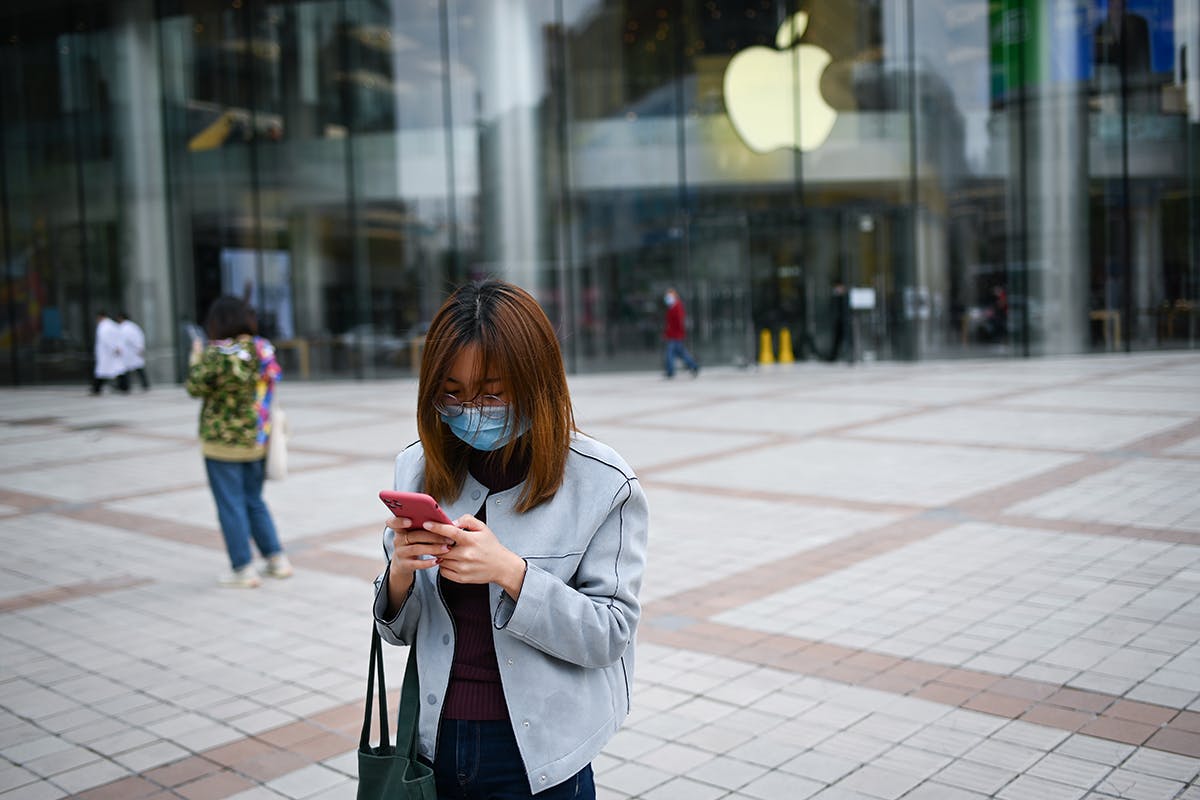 Apple's upcoming iOS 13.5 software update will make it easier to unlock iPhones using face recognition while wearing a face mask, the Verge reports.
The latest version of the software is all about Covid-19 support. According to beta testers, the tech giant's newest update will immediately recognize the face mask, then prompt the user to enter their passcode.
Currently, Face ID does not work for iPhone users while wearing a cloth or respiratory face mask. Instead, users are required to wait an extra 10-15 seconds, as the software will insist on trying to authenticate biometrically instead of just giving you the passcode option.
The current user interface design could put iPhone users at risk if they feel like they have to quickly remove their masks in order to unlock their devices.
Seemingly also prompted by the global pandemic, Apple is improving FaceTime group video calls, too. Abandoning the current feature where the active speaker automatically grows larger in the asymmetric grid, the update will instead allow users to select one participant's face to be enlarged on their screen.