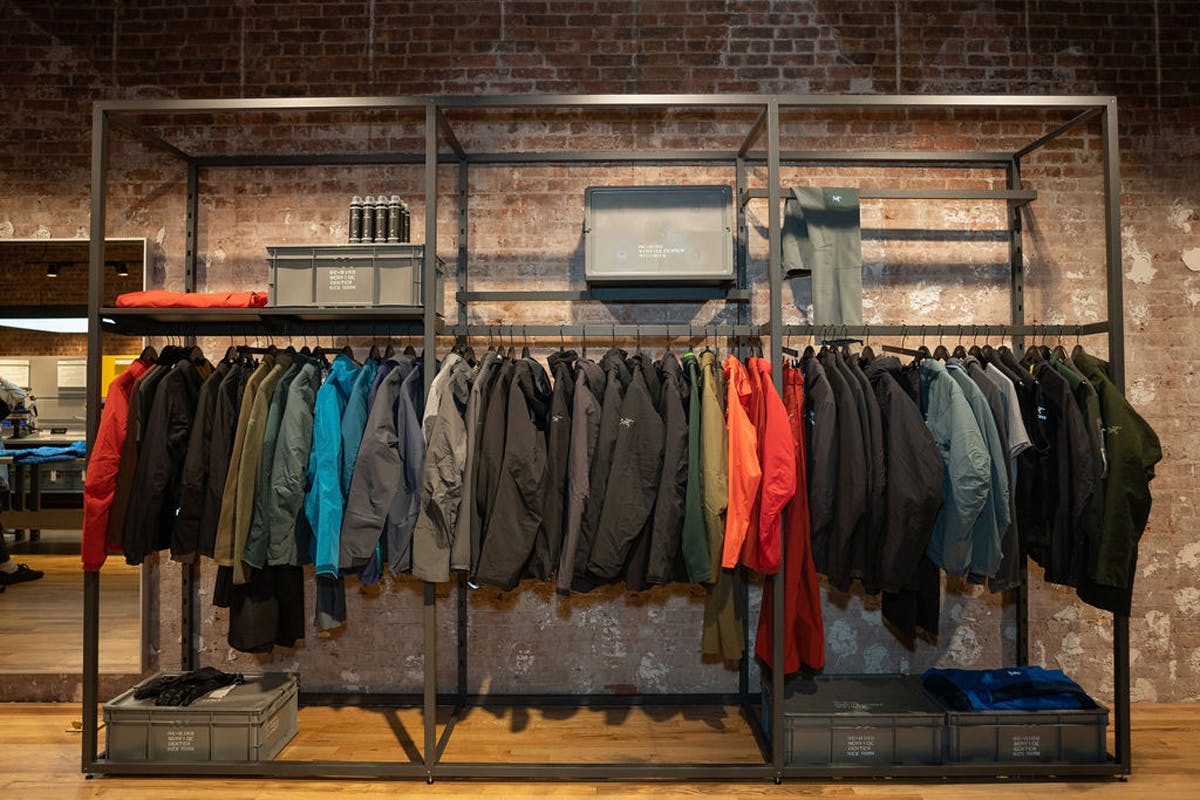 Even with a capital-F Fashion collab in the works, Arc'teryx is still very much utility over fashion. You wouldn't be wrong to say that form follows function, though, because the Canadian outdoor label's clothing famously marries real-deal tech to some good looking outerwear.
Arc'teryx's New York flagship — its sixth in the city — keeps this mentality alive, even though the experience is still more about practicality to aesthetics.
The second space in New York's Soho neighborhood, Arc'teryx's largest downtown location at 547 Broadway stocks a spread of hardy garments, shoes, and accessories as comprehensive as any of Arc's other outposts.
The most exciting element of the store isn't its exposed brick walls and wood floors — though they're pretty handsome. Instead, in the rear, a full Rebird center offers customers both refurbished clothing and a full-service repair center.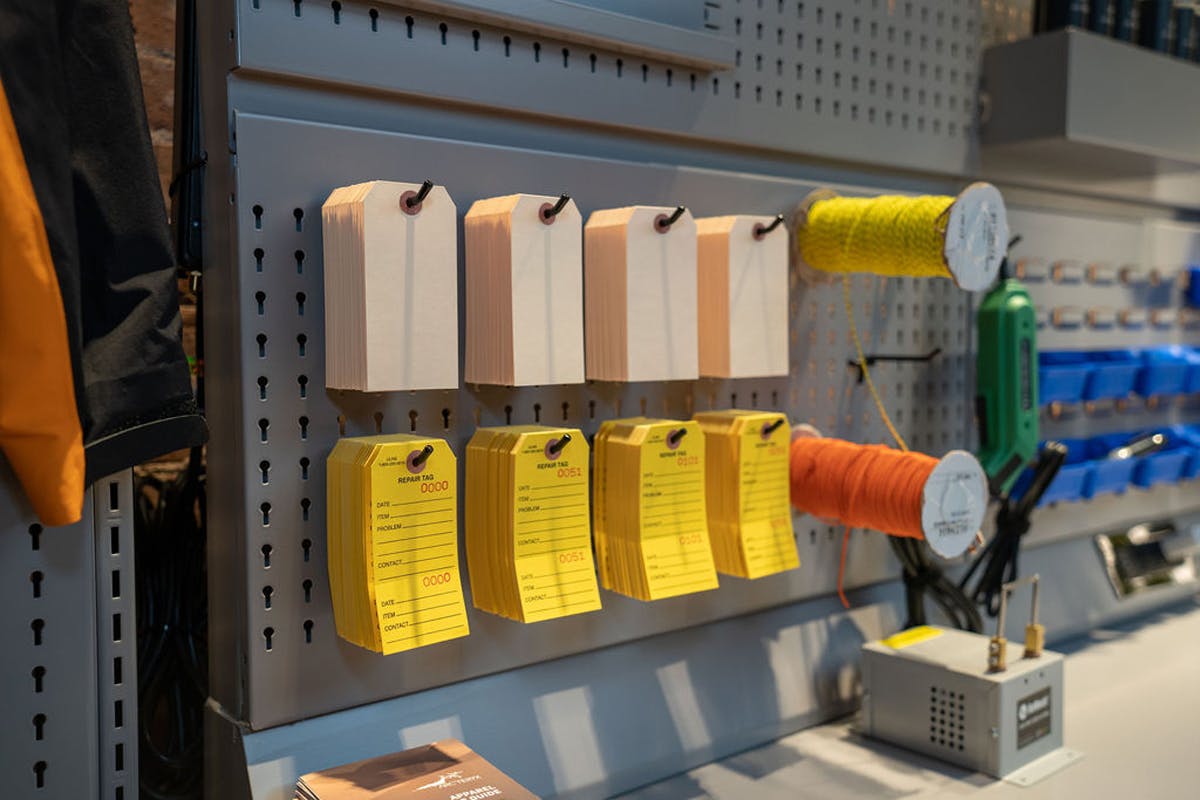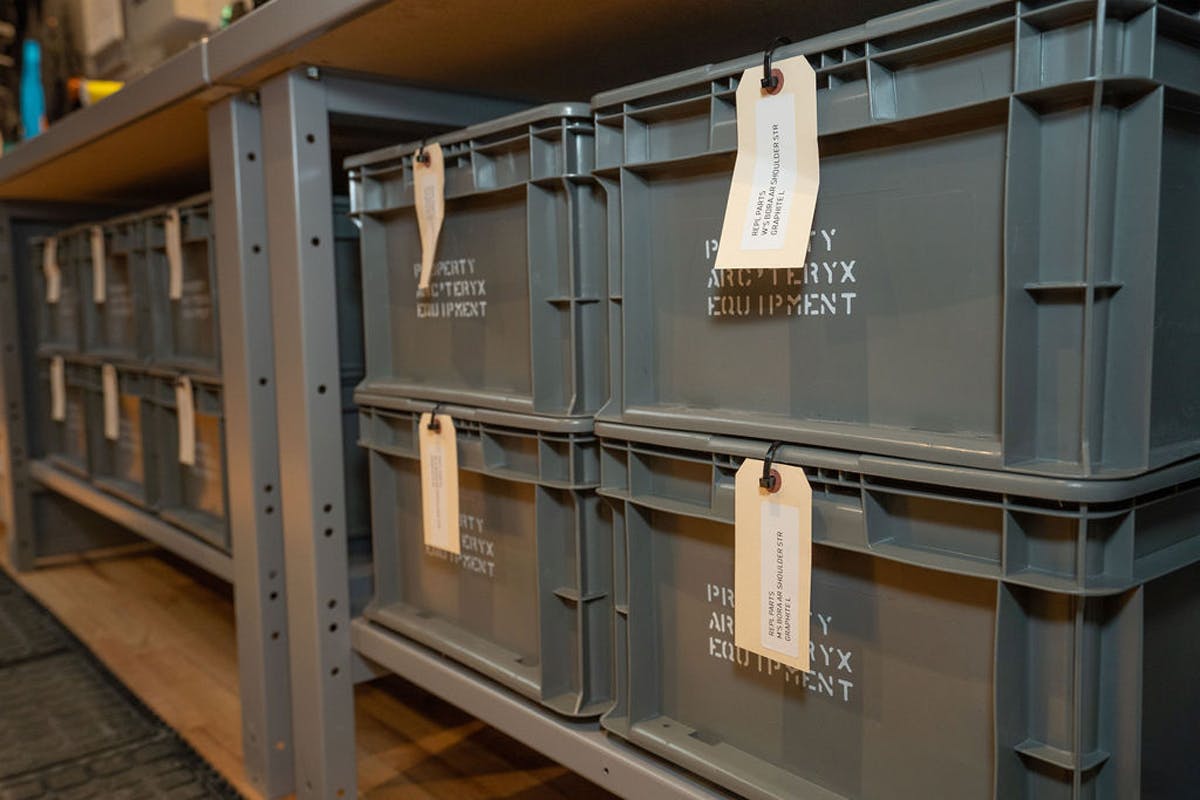 Originally online-only, Arc'teryx's Rebird program encourages clients to basically wear their gear for as long as humanly possible.
Any scuffs, scrapes, wear, or tear on your Arc pieces? Just send 'em to the brand's Arc One factory, where the staff will carefully restore your clothes to their original usefulness.
ReBird IRL is a pretty similar experience, except you don't have to mail anything. Just bring over your jacket, pants, bag, hoody, or hat and watch the team get to work.
Here, there's everything from a selection of zippers and fabric swatches to a device that tests for weatherproofing by applying pressure and water at levels equivalent to being submerged in the ocean.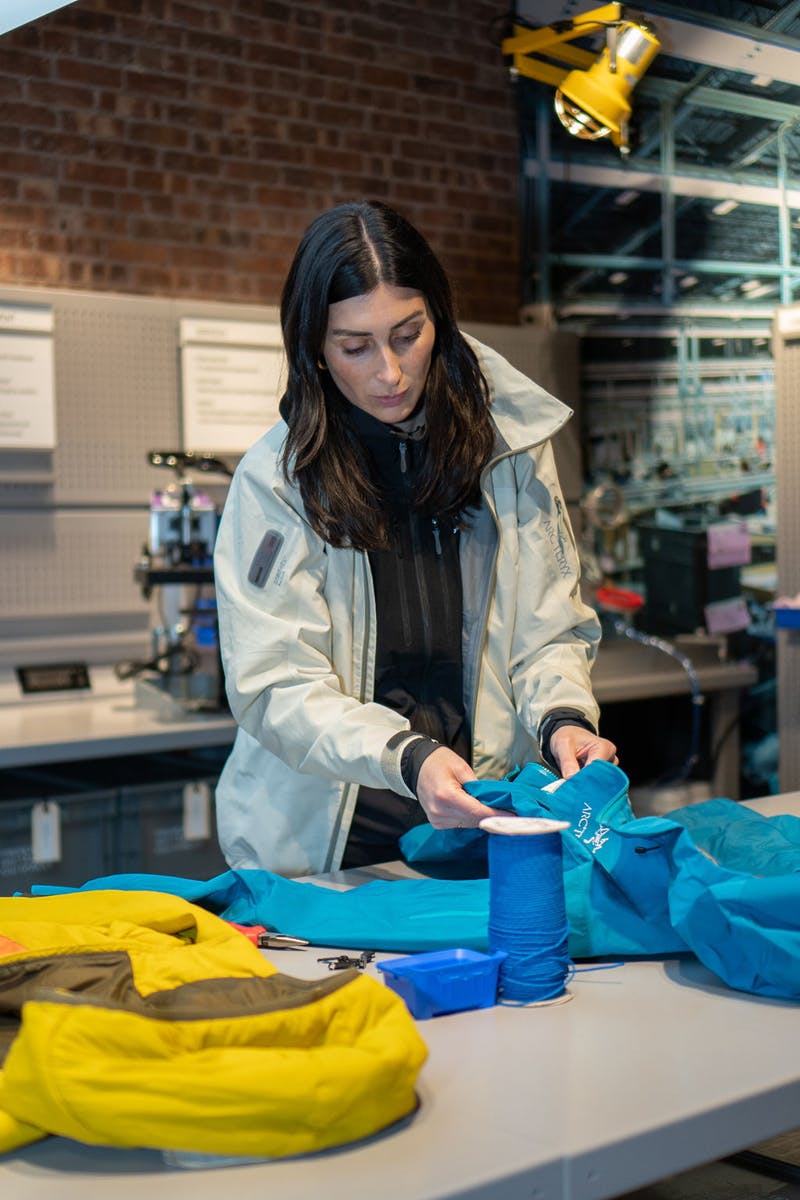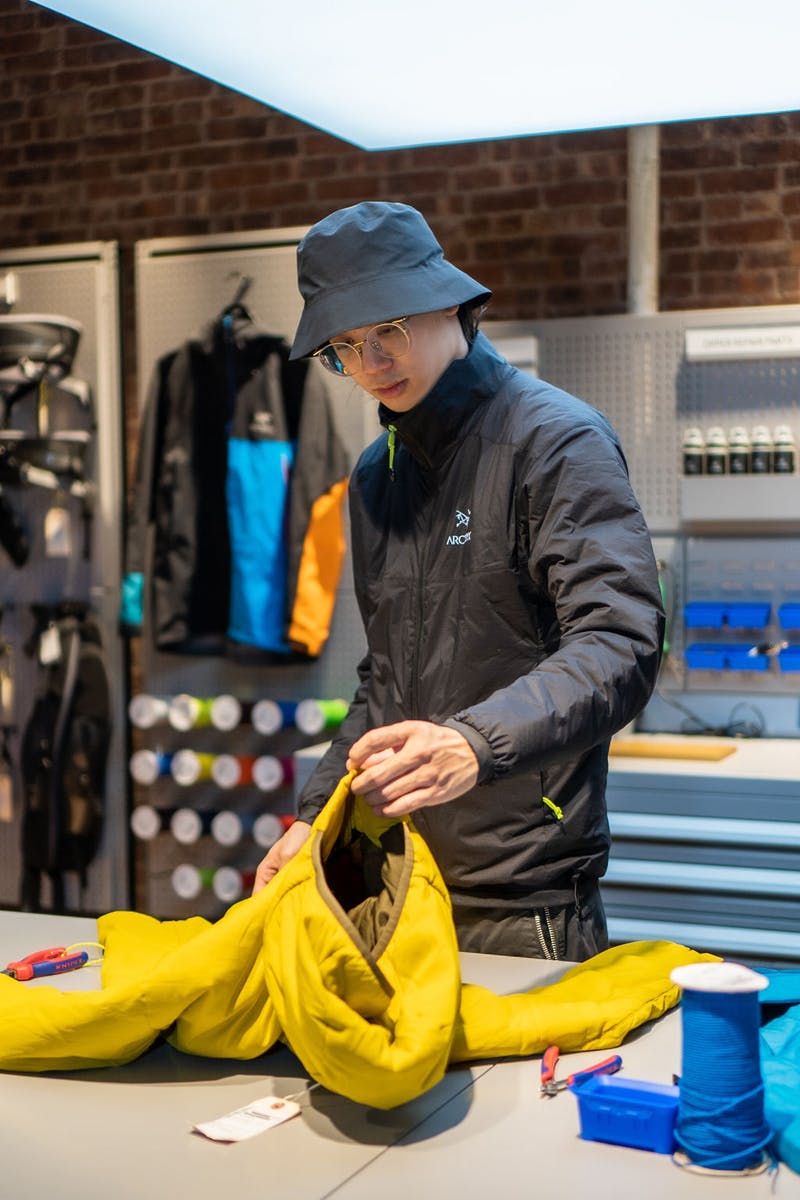 Don't call ReBird a customization service — that's practically a dirty word around here — but it will allow you to personalize your weary wearables by, say, swapping out a snagged zipper for one in a new color or patching a colorful panel atop a black jacket. The results are delightfully distinct and tell a story of the wearer's time with their Arc staples.
Even gently worn gear can receive a wash and re-up of water-resistant DWR coating.
"Building gear that lasts is the first step to reducing our environmental impact," said Katie Wilson, Arc'teryx's Senior Manager of Social & Environmental Sustainability. "The ReBird Service Center is an exciting new opportunity for our guests to extend the use of their own gear and get a taste of the Arc'teryx manufacturing experience."
If you don't have any damaged Arc gear — that's a good thing — But still want to get in on the ReBird action, there's an in-store selection of pre-fab ReBird garments, all repaired from factory seconds and customer trade-ins. Everything from old-school Arc to Veilance is offered at ReBird prices, making for an accessible entry point into the Arc'teryx world or a nice one-of-a-kind souvenir for your visit to Arc NY.
Arc'teryx New York's launch event is scheduled for November 6 — expect plenty of gorpcore style amidst the DJ sets and giveaways.