Ahead of his new album 'Floor Seats II,' FRONTPAGE sat down with the inimitable A$AP Ferg. The statesman of the A$AP Mob has gotten older and wiser sure, but he's also gotten unbelievably fresher.
I've heard it said that turning 32 is one of those difficult, middle-age milestones where people suddenly feel self-conscious about what they've achieved in life and the road ahead. Not A$AP Ferg. The week before we were initially due to chat, the call was pushed back after the rapper chose to celebrate his birthday with an impromptu trip to Belize, because why not? Today, he's back in America, taking shelter from the bleak New York autumn in Los Angeles, where the sun, seemingly mocking me in gloomy Berlin, creates a lens flare at varying times during our FaceTime call that takes place outside a recording studio. These are good times for Darold Durard Brown Ferguson Jr., and he's not taking them for granted.
"One, it's only a number to me. Secondly, I love the fact I'm blessed to get older," he explains."I have friends that got killed, who are not here today. So it's definitely a blessing to reach 32 years old." Thinking about death can sometimes be paralyzingly awful, but its capacity to humble a person is at least one small consolation.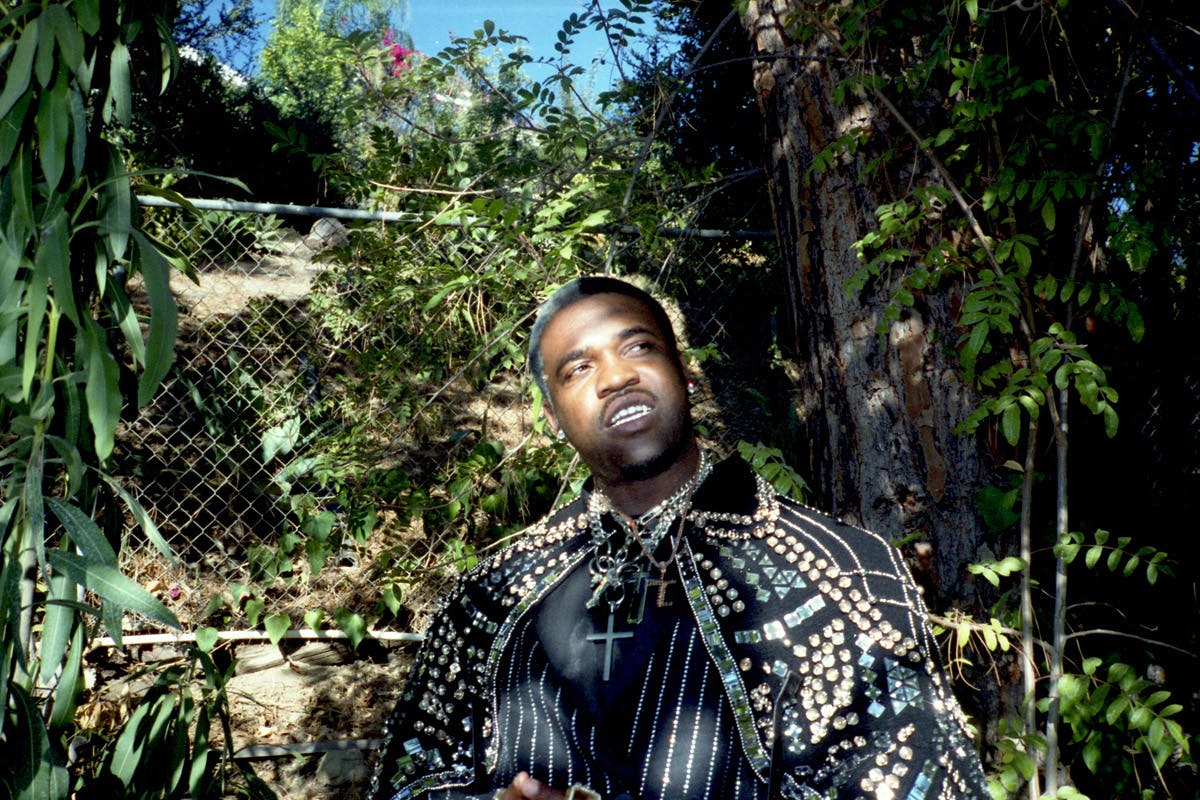 For anyone who has listened to Ferg's uncompromising — at times bludgeoning — music, it will come as no surprise to discover that he isn't the kind of talker to skirt sentences or beat around the bush. It's not to be confused as brusqueness; more like a forthrightness with zero tolerance of bullshit. His new concept album, Floor Seats II, is based around the idea of going to a basketball game and being wowed by the celebrities in attendance — an interesting premise in the current climate, given Covid-19 was supposed to diminish our fame obsession. But this is America, and that was obviously always nonsense, like it or not. For Ferg, the past year has given him time to reflect on both himself and the promotional machine's creativity-sapping demands.
"This is a time for me to take a break and focus on my craft, and really put some intention and purpose into my writing, and my songs, and my art as a whole," says Ferg. "As an artist, when you have a brand that's moving, sometimes you barely get a chance to take a second.
"You can go in a booth and you can freestyle millions of albums, but that won't be comparable to when you sit down and write concepts, and when you get to think things through, and get to think of the album from the beginning to end. When you get to work with artists and producers you want to work with, because you got time to. Sometimes the demand can be so much that we just keep putting up, and up, and up, and up. And when you're putting out that much, there's no way you can be giving it 100 percent. It's impossible."
Ferg proclaims that Dennis Rodman and Marilyn Manson — both of whom take starring roles on the album — represent punk freedom to him. You can see how the pair's energy and iconoclastic joie de vivre have influenced his career from the beginning, not least sartorially. At heart, A$AP Mob have always been wildcards, a rabble-rousing gang who took over the hip-hop scene back in 2011, decked out in a mix of high end designer pieces and forgotten "street goth" staples such as SSUR, Black Scale, STAMPD, 10DEEP, and En Noir. Where the likes of N.E.R.D made swashbuckling but ultimately harmless bangers for getting drunk at the club, the Harlemites were the zonked-out afterparty full of freaks, 2CB, and danger. For a lot of kids, it was like trying ice cream when you only knew plain yogurt. Or leather jackets by Rick Owens instead of bland hoodies.
"We understood the gaps we were bridging. We understood our knowledge, our culture, art, and fashion. We were fans of different people, music from Memphis, all the way down to Texas, all the way down to Harlem. I guess that was considered punk because we did it in a fashion where we just didn't give a fuck. We broke the mold."
The Internet gossip mill has been churning at talk of Ferg parting ways with the collective in recent times, claims which have since been refuted. When I ask about their enduring influence, Ferg is quick to caveat the praise, suggesting there's more to come. "I think it's too early to be giving flowers and shit; we still young. It's still a competitive game. It's not like we Jay-Z age or some shit. We still breaking the mold; we still on duty." Stardom might have put them in different lanes, but the old adage that you never really get out of the mob is true.
Highsnobiety / Moni Haworth / trench PYER MOSS blazer A-COLD-WALL* t-shirt PRO CLUB pants RICK OWENS footwear TIMBALAND accessories MARTINE ALI, BONNIE CLYDE
A$AP Mob's antenna for cool, esoteric shit has always given them an edge over the rest, and these days, it's weirder than ever. Ferg still digs what homies like Owens, Matthew Williams, Samuel Ross, and Kanye West are doing, but he hasn't been the kind to discern between a dusty old thrift find and the luxury runway. His current look, which leans heavy on thick chains and leather, makes me think he could successfully moonlight as a doorman at an underground techno club.
"When you start shopping vintage, that's where you really don't give a fuck about the fashion industry," says Ferg. "Your attitude determines everything. Because you can have a bunch of name brands on and that shit is just whack because you just don't have the attitude that matches. But the person who's going to buy off the mannequin, which I have no problem with, because people can do whatever they want to do — it feels different. It doesn't feel uniquely you."
It's about self expression and personal style, whether that's achieved through a bondage mask, painted nails, or a dyed dome. "If everybody was doing shit like that, then I'm pretty sure we wouldn't be doing it. We just want to do shit that nobody is doing. All art and expression at the end of the day is punk. It's almost like trolling for good." Ferg isn't a snob, however, and bristles when I float the notion that dudes from L.A. don't dress as well as their counterparts out east: "I disagree with that. I feel like YG is one of the flyest. I feel like Mustard is fly. I get some of my styles from like, old L.A. gangsters, you know, the khakis and the tank tops."
For now, Ferg has plenty of other irons in the fire, and can call on the likes of Valentino doyen Pierpaolo Piccioli ("I was an inspiration on his mood board") for advice. One particular project of note is the reboot of Devoni, an accessories line that he started as a hustle to sell belts while at school. The reboot, said to be coming soon, will focus on homeware, featuring everything from tables, pillows, and cutlery to carpets sourced in Nepal. "It's cool because we help the economy out. There are families that are less fortunate, and they run their business by really putting these rugs and pieces together."
Music, fashion, and now design? Ferg might be older, but it's clear he's just getting started.