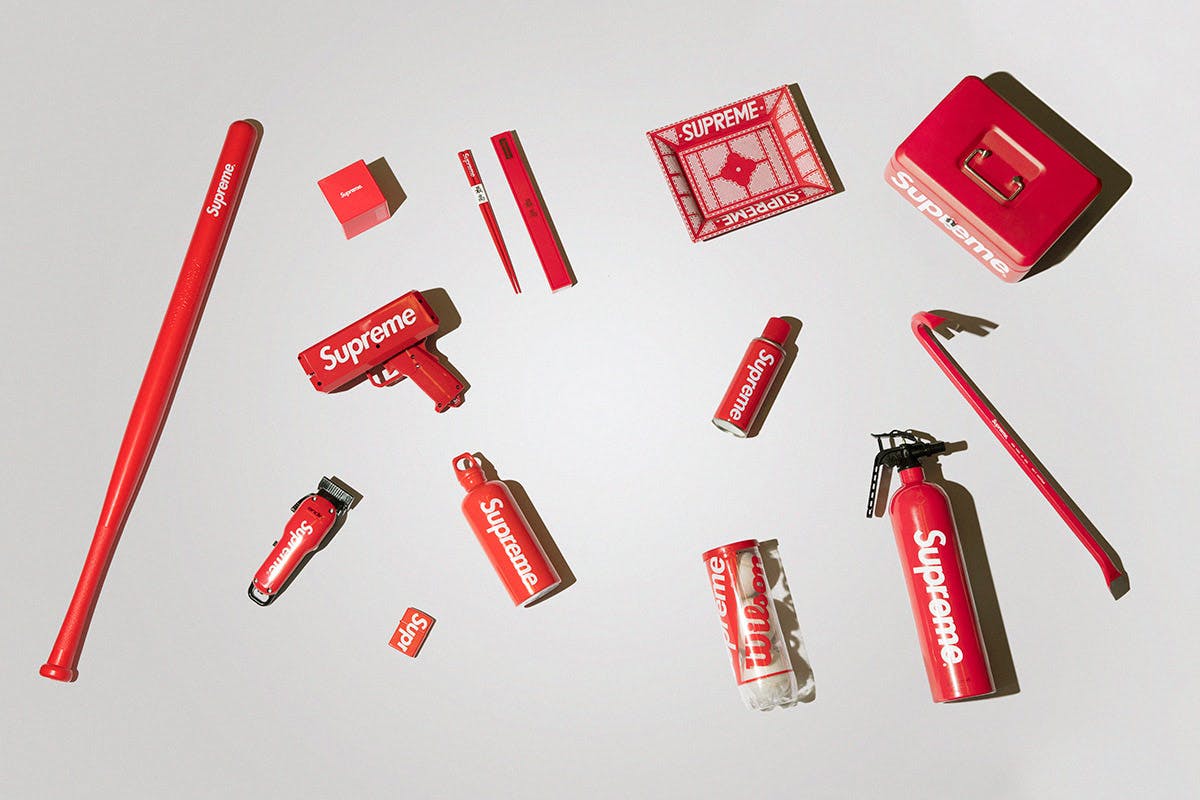 2018 was a big year for ASMR. The internet-based phenomenon expanded to hip hop, where Cardi B showed prowess as a budding ASMR artist, China declared the content as "vulgar and pornographic" and subsequently banned it, and some people found it to be an adequate replacement for IRL love and affection.
For the uninitiated, ASMR stands for Auto Sensory Meridian Response, a "relaxing" feeling felt in the brain, induced via certain repetitive sounds and visual triggers. Now, ASMR is crossing over with streetwear. ASMRcher is a channel led by 18-year-old Rolando who uses Supreme items, and in-store roleplay to facilitate a relaxing ASMR experience with hype products, which, as it goes, turn out to be the perfect instrument for tapping and crinkling. Who knew?
We spoke with Rolando about how he began creating this kind of niche content. Check out his videos below, and if they're triggering your "tingles," let us know in the comments.
How did you first become aware of ASMR, and when did you make the leap to starting your own channel?
I first became aware of ASMR when I was a junior in high school (I'm a freshman in college now); I was scrolling through Instagram and I see this lady with a big smile on her face whispering into a microphone with ears on the sides of it. At first I was taken aback at why a microphone would have ears on it, but was then immediately relaxed by her very soothing and gentle whispering.
Fast forward one year later and I'm an ASMR fanatic. I knew all the big-name content creators and had already created a very extensive playlist of all my favorite videos. Whenever I would watch ASMR, no matter what previous events had unfolded throughout my day, I would always be sent into this relaxed and comforted state of mind.
Then I thought, "these creators always make me feel relaxed, I wonder if I can help people like how they help me...?" Then my ASMR channel was born, on September 16, 2017.
ASMR can be difficult to explain, how do you describe the experience to other people?
ASMR is a different type of relaxation method that has been around for a couple of years now, but really gained popularity in 2018. You may have seen videos of ASMR creators (aka ASMRtists) whispering really closely into the microphone or making some sounds with their mouths. These sounds allow the listener to enter this somewhat relaxed/sleepy state and even get tingles. Tingles are a mini sensation across your body that feel good and are a sign of a great ASMR video!
You may have experienced tingles before if you've ever had a friend whisper in your ear or talk to you in a very gentle tone.
How long does it take to make one of your videos? Do you have a script or improvise?
The process of making a video depends on what type it's gonna be. If the video is just mouth sounds, it'll take about 40 minutes to film, about one and a half hours to edit, and then doing the uploading/description/tags/all that other boring YouTube stuff takes about an hour.
If the video's going to be a roleplay (which is basically when the ASMRtist takes on the role of a popular character for a video) the process is going to be a little more complicated. First I have to get the costume and props for the character, then create a list of some things I want to touch on during the video, then hit record and the rest is improv!
When did you first start liking Supreme and why did you want to incorporate Supreme with ASMR?
I started getting into Supreme around the same time I discovered ASMR, which was during my junior year of high school. When I realized I wanted to start making ASMR videos, I wanted them to be about something I was interested in. So whenever I bought Supreme, I opened it on camera. I had a lot of fun doing it, and the viewers seemed to enjoy it too.
In your experience, which kind of Supreme items do you think work best for ASMR? Is there anything you would like to use but don't have?
The best kind of Supreme items that work for ASMR are definitely the accessories. Tapping on a Supreme tin box, Supreme coin holder, and a Supreme pen are all items I've used to relax the listener. There actually is one item I really would like to use but don't have: The Supreme Zippo lighter.
You also do ASMR Supreme store roleplay videos, how do you prepare for this?
Whenever I film a Supreme store roleplay, I always like to have a fresh amount of items to tap on and talk about. I also like to prepare for those videos by knowing the exact name of each item and what week each item was released.
Has anything surprised you about the feedback or reaction you've had so far ?
Oh yes! The ASMR Community is the kindest and most polite community on the internet! No matter if it's a Supreme video, mouth sounds video, or a roleplay, the community will always support you and have your back!
How do you plan to grow the channel, do you have any goals for what you would like to achieve?
I plan to stick to my roots and continue making Supreme-related videos throughout next year. A goal that I would like to achieve within this upcoming year would be to put the audio of my videos on Spotify, so listeners can listen to the sounds without having to keep their phones on all night while they're sleeping.