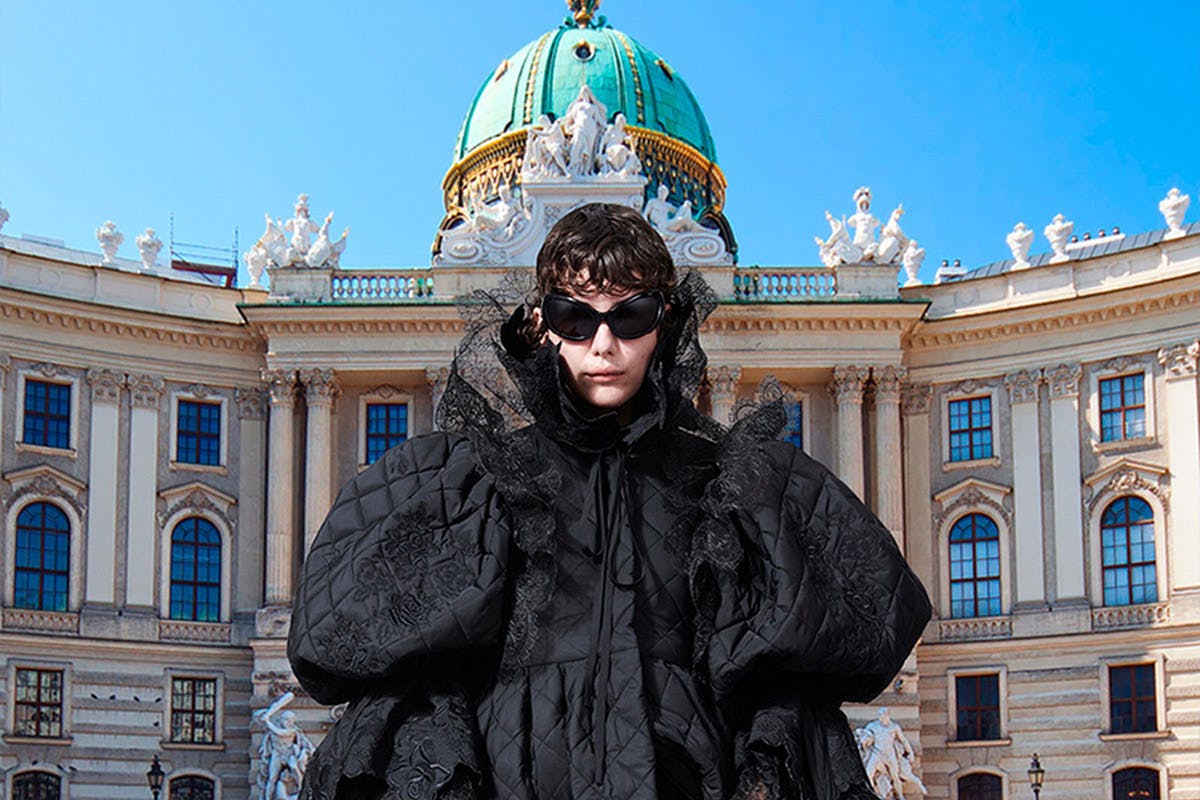 After 53 years, Balenciaga is returning to haute couture in July. And for the historic moment, the brand has chosen a fittingly historic location.
In what is sure to be a highlight of Paris Couture Week, Demna Gvasalia's first high fashion collection will take place in a fully restored version of founder Cristóbal Balenciaga's original couture salon.
The brand still has a store at the historic address, 10 Avenue Georges V – which also inspired its own perfume – but the couture salon had been closed for over half a century. Now the location's second floor has been renovated as an identical replica of Cristóbal Balenciaga's original space.
This intimate venue marks a sudden gear change for the brand, which has previously staged larger-than-life shows in the form of apocalyptic runways or Fortnite-esque gaming worlds. The move into the world of couture is also unchartered waters for Demna Gvasalia (kind of).
In addition to doing away with seasons to show only once a year, Balenciaga's high fashion showcase will also include couture for men. "Couture represents freedom of creativity and freedom in fashion," Gvasalia told WWD. "And that's maybe the reason why I wanted to do it so badly," he said. "I believe strongly that couture actually may save fashion, in its modern way."