 There's no shoe that's been more polarizing than Balenciaga's multiple Croc collaborations. Ever since the label first debuted the first platform iteration on the runway in 2017, they've received plenty of praise – and just as much hate – from fashion fans all over the world.
When it comes to Balenciaga, no piece is too strange. The label has turned sneakers into heels and bags, collaborated with Hello Kity and The Simpsons, and for Spring/Summer 2022, turned Crocs into heels, boots, and "Hardcrocs."
The stomping sandals caught the eye of Highsnobiety staff way back when they first debuted on the runway and were the catalyst of plenty of debates within the team. Personally, I'm obviously pro-Crocs – especially when they're Balenciaga.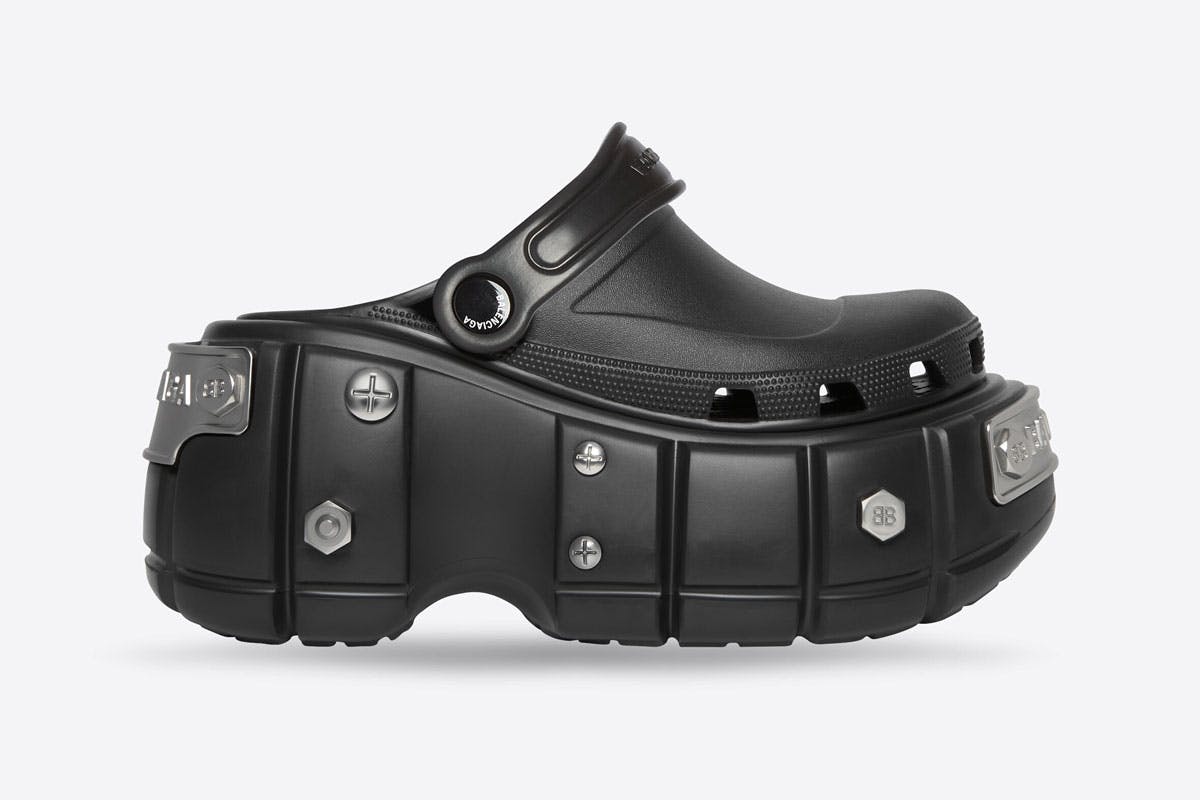 The new sandal features the classic Croc silhouette with a massive sole, without the shoe's signature holes atop. Instead, the giant piece has received silver metal hardware detailing across the front and back, embossed with Balenciaga's recognizable logo.
Sadly, the Hardcrocs sold out in all men's sizes as soon as they landed on the Balenciaga website (some sizes are also available to pre-order at the moment!), despite their £675 price tag. But don't worry – there are still plenty of other Crocs in the sea.
In addition to the shoes, Balenciaga has also dropped several covetable pieces from the range, including the futuristic sunglasses we've seen everyone from Kim Karadshian to Dua Lipa wearing lately, as well as plenty of jewelry, more must-have colorways of the Le Cagole, and apparel.
Needless to say, it looks like it's going to be a Balenciaga summer.