Brand: Balenciaga
Season: Summer 2022
Editor's Notes: Balenciaga's Summer 2022 collection is headline-worthy even without mentioning the clothing and new shoes. The French luxury house's latest effort is a multimedia star-studded affair, enlisting famous friends that include Dev Hynes, Naomi Osaka, and the cast of The Simpsons. Seriously.
Yup, the entire town of Springfield got in on the Paris Fashion Week action in a Simpsons short made exclusively for the reveal of Balenciaga's new collection. It even features Anna Wintour and Demna Gvasalia as themselves.
It's a cute short, as self-aware as Zoolander 2 but far more engaging. It's replete with truly wild drawings — seeing Smithers and Chief Wiggum in full Balenciaga is really a sight to behold. There are even some subtle winks to the Simpsons heads, like the Sideshow Bob rake gag.
There's also an unintentional oddity to the whole tie-up, though maybe it's just me. I dunno, but when I see famous cartoon characters drawn wearing recognizable fashion brands, get flashbacks to those streetwear mock-ups of famous characters wearing BAPE and Supreme that'd do the rounds on Tumblr or Instagram back in like 2012. I like this short, though.
Anyways, the Simpsons short is not only a crazy crossover that'll make Balenciaga's Summer 2022 show unforgettable but it's also a tidy tie-in to both Balenciaga's Spring 2022 Simpsons hoodie and the animated series' 33rd season, which premiered on September 26.
There were two separate Balenciaga presentations, to be clear: the Simpsons short and a faux red carpet that preceded it.
At the latter, Balenciaga-fitted celebrities like K-Pop star and Got7 member Mark Tuan, Juergen Teller, Cardi B, and Offset strolled past a cadre of conventional models wearing the usual boxy suits and some heavy-duty Crocs.
Kanye might've hit the runway as well but it's not clear given that the final figure on the runway was wearing a mask. A face shroud is a proven Kanye-ism by now, though, and his recent Demna partnerships would make this especially likely.
However, on-the-ground scuttlebutt suggests that it was actually Demna himself in the bodysuit, not Ye. The plot thickens!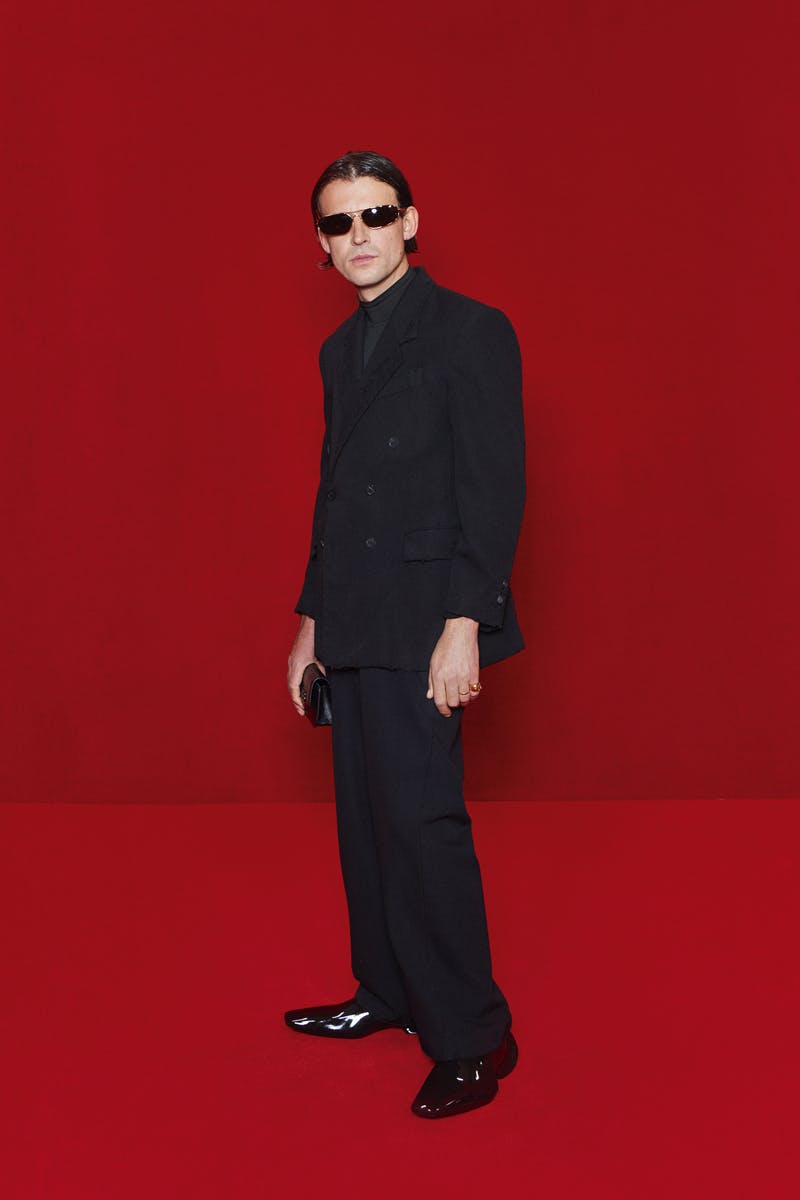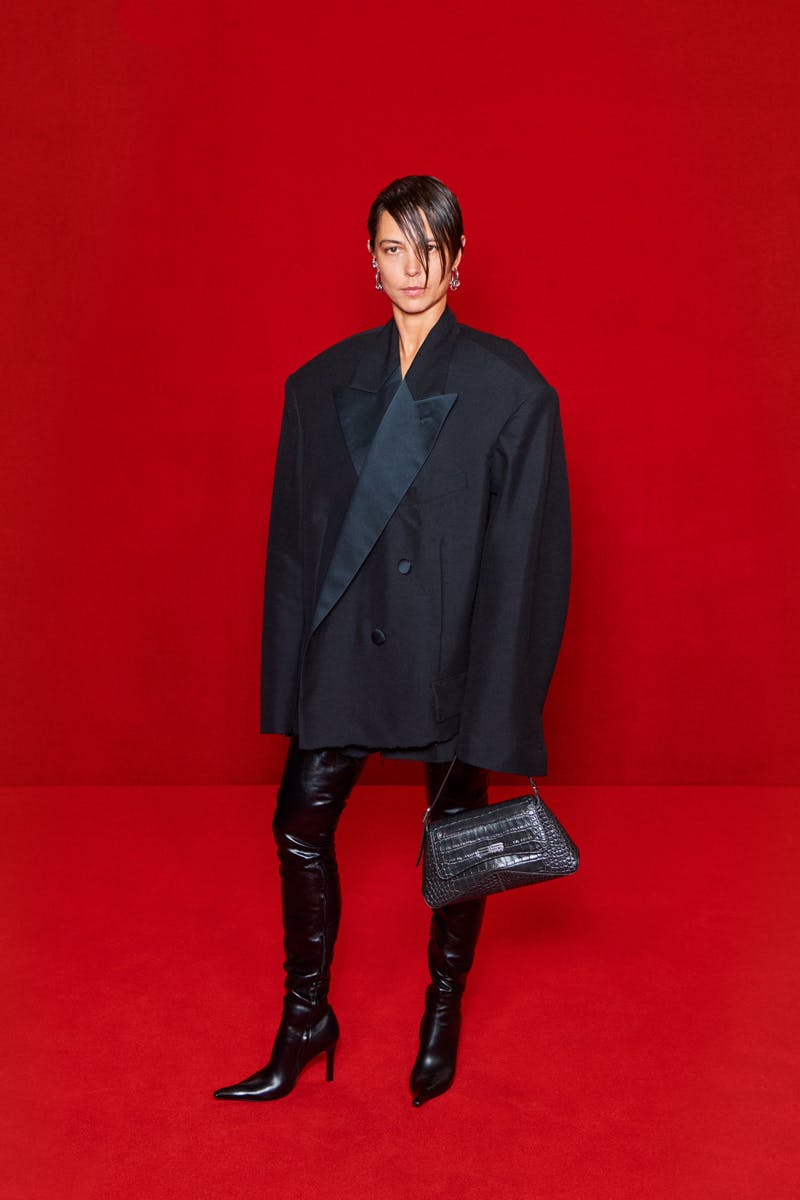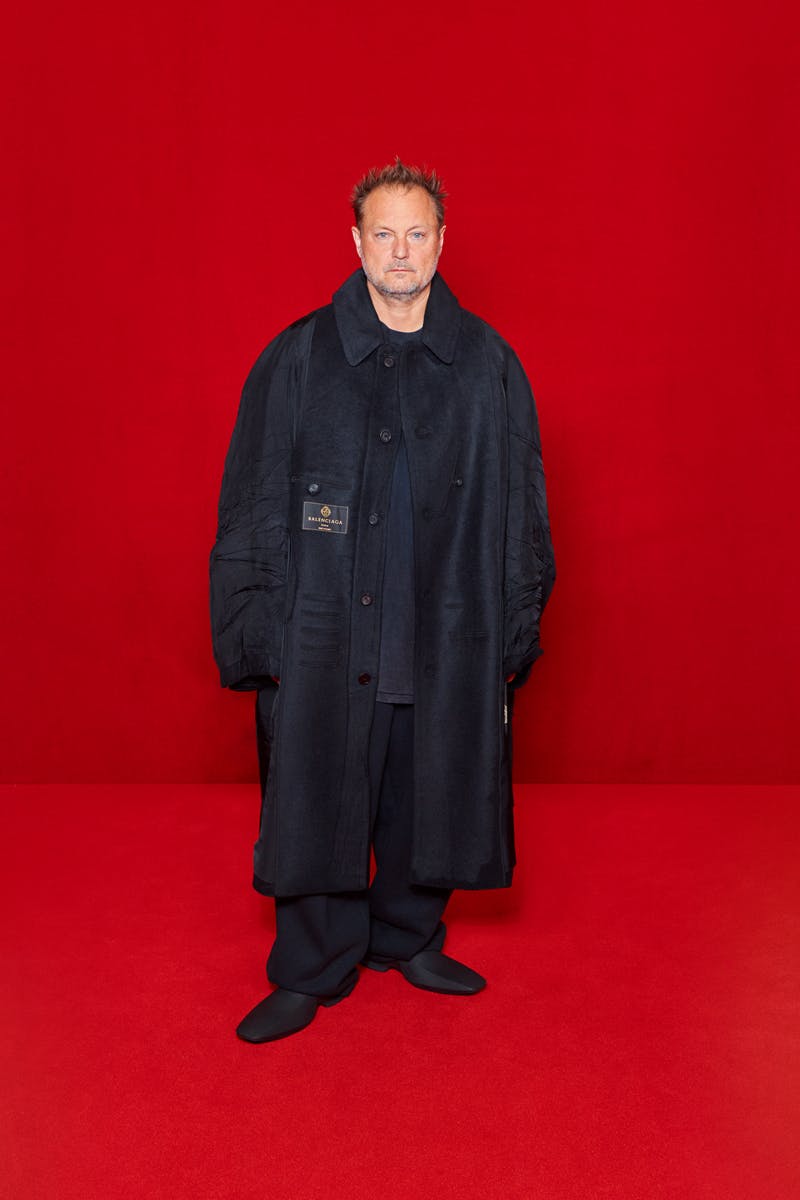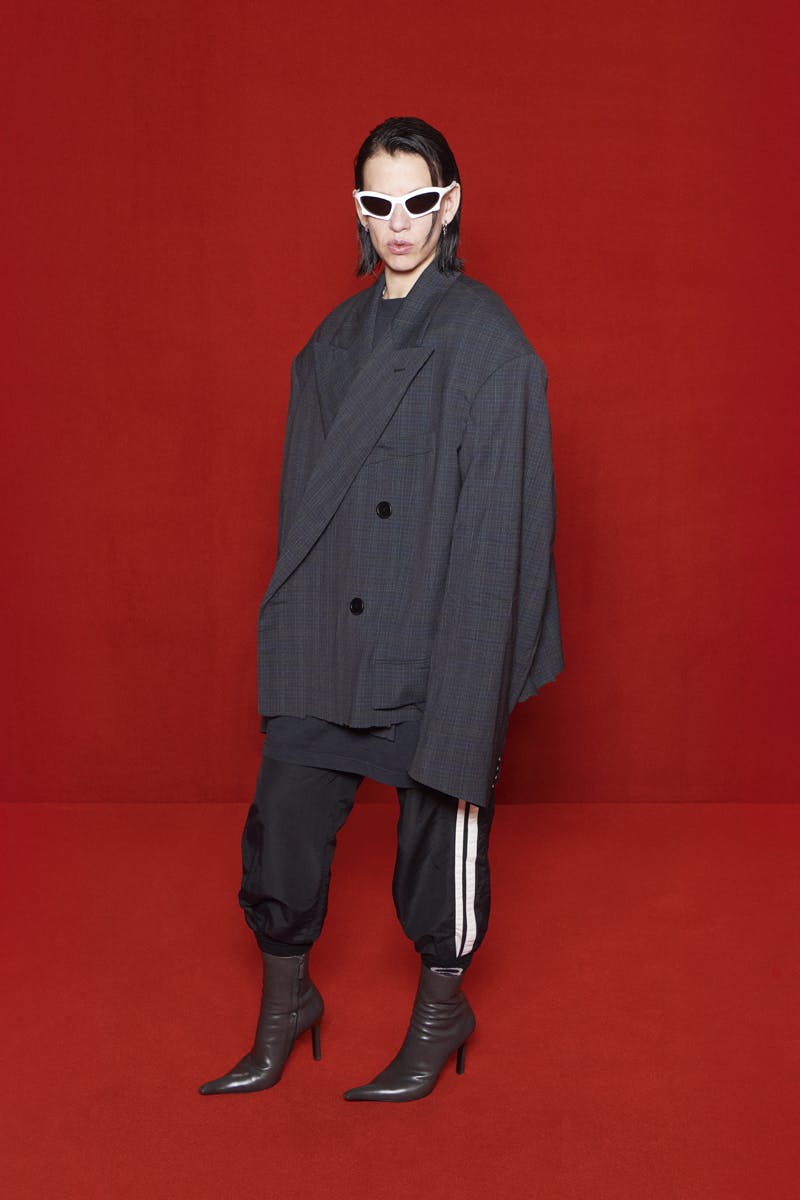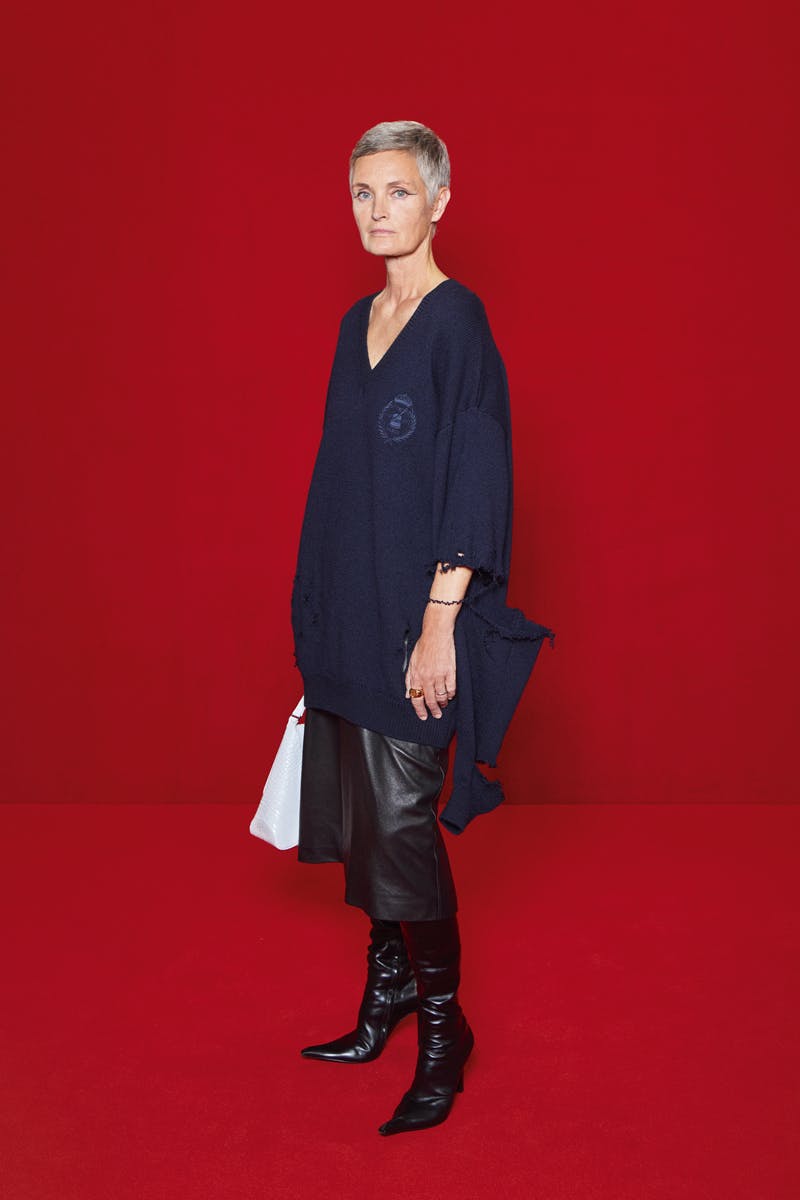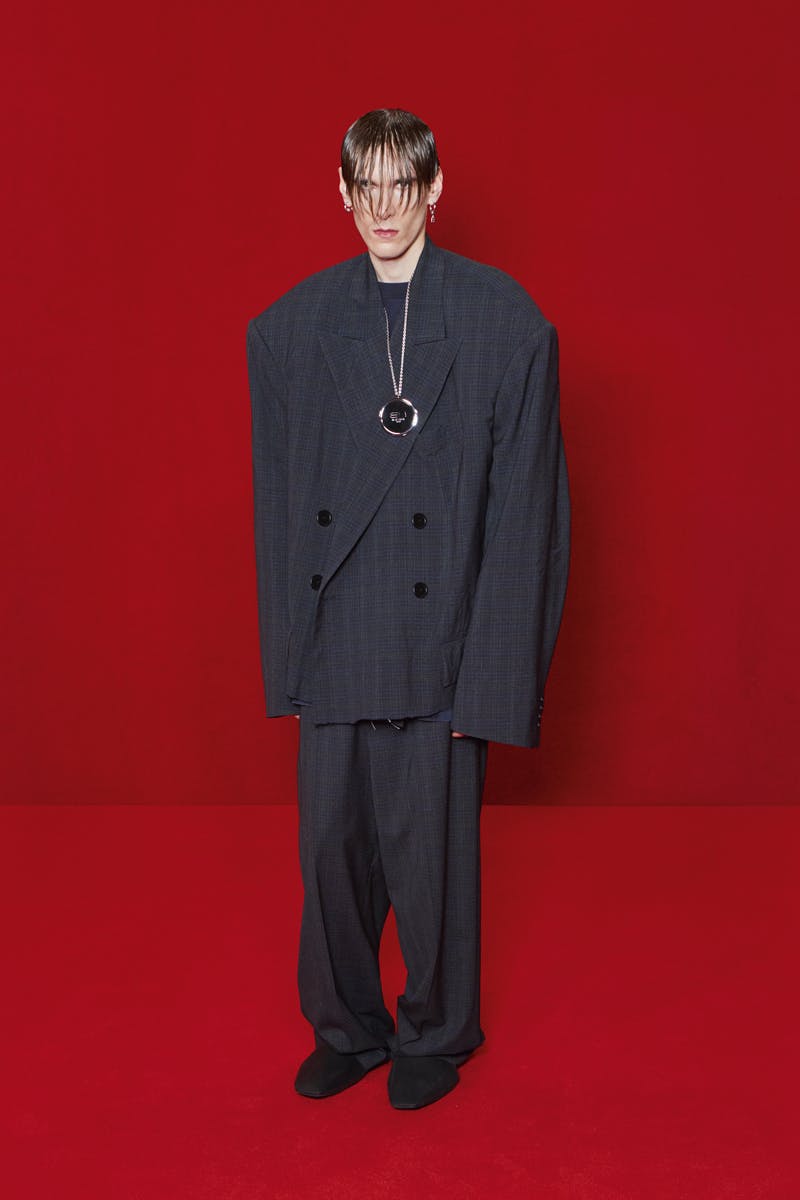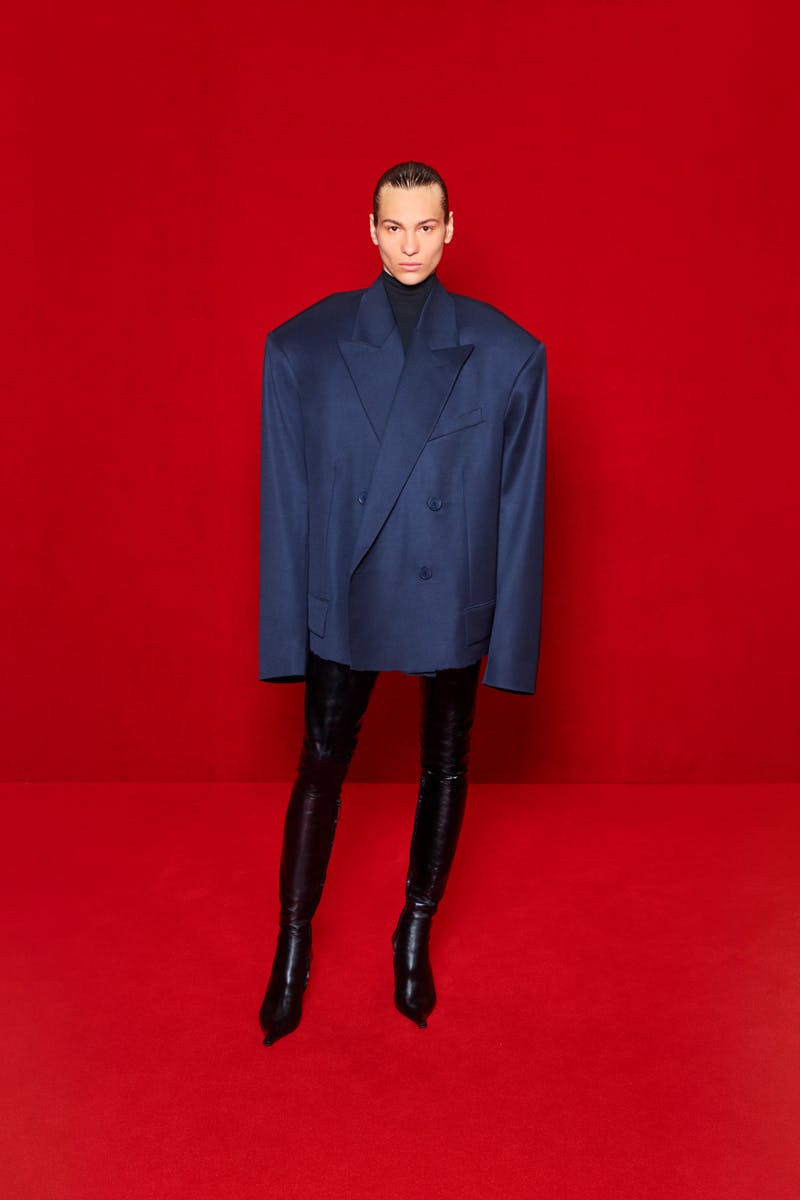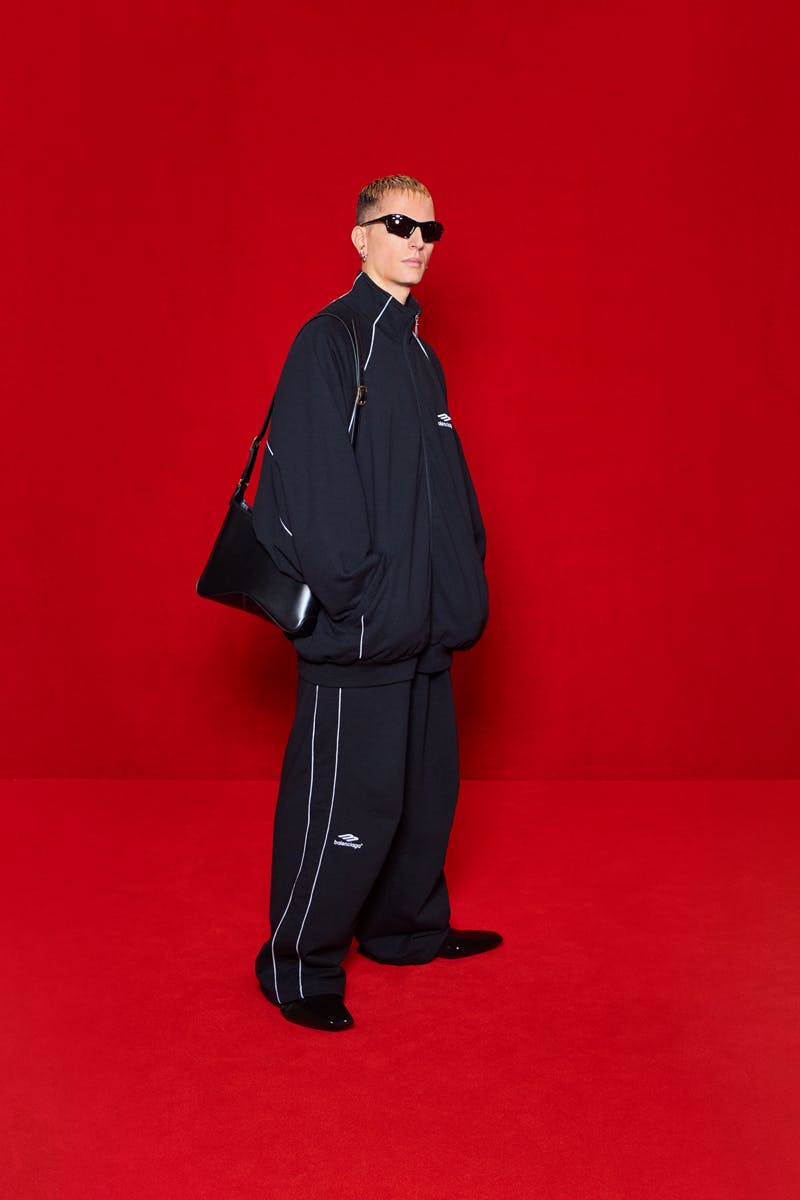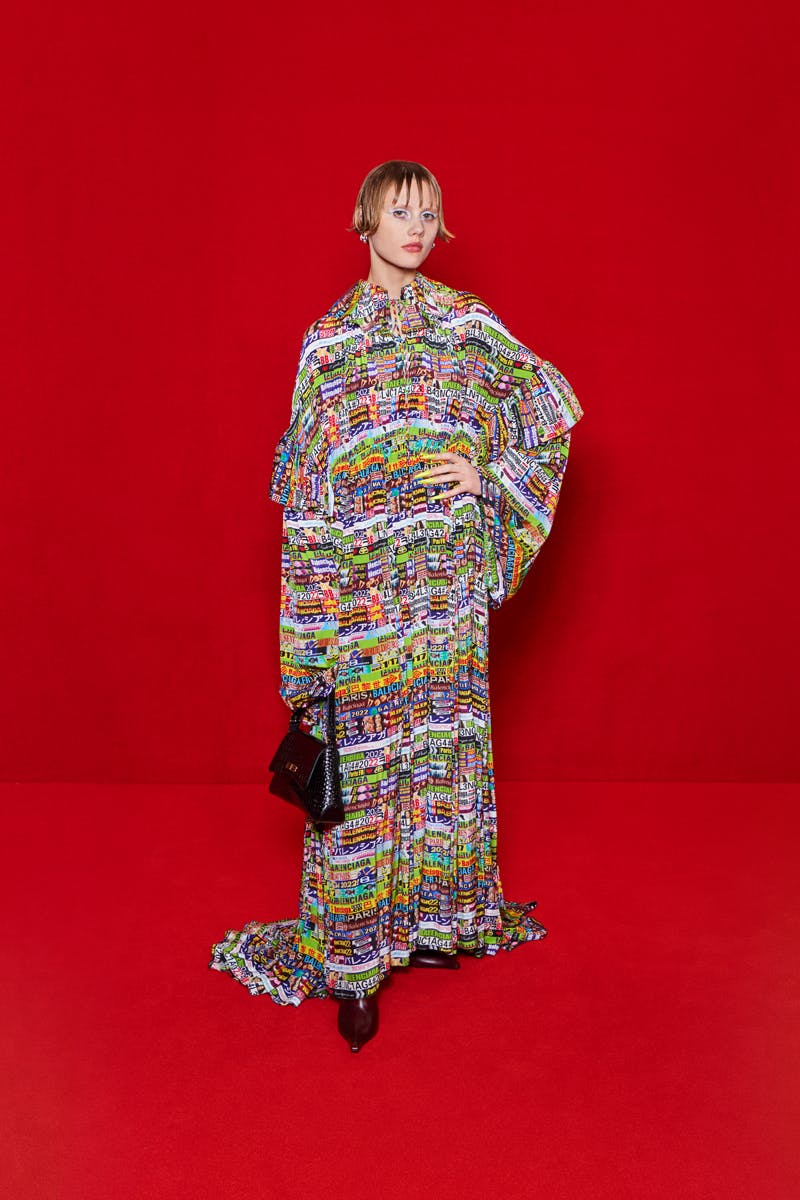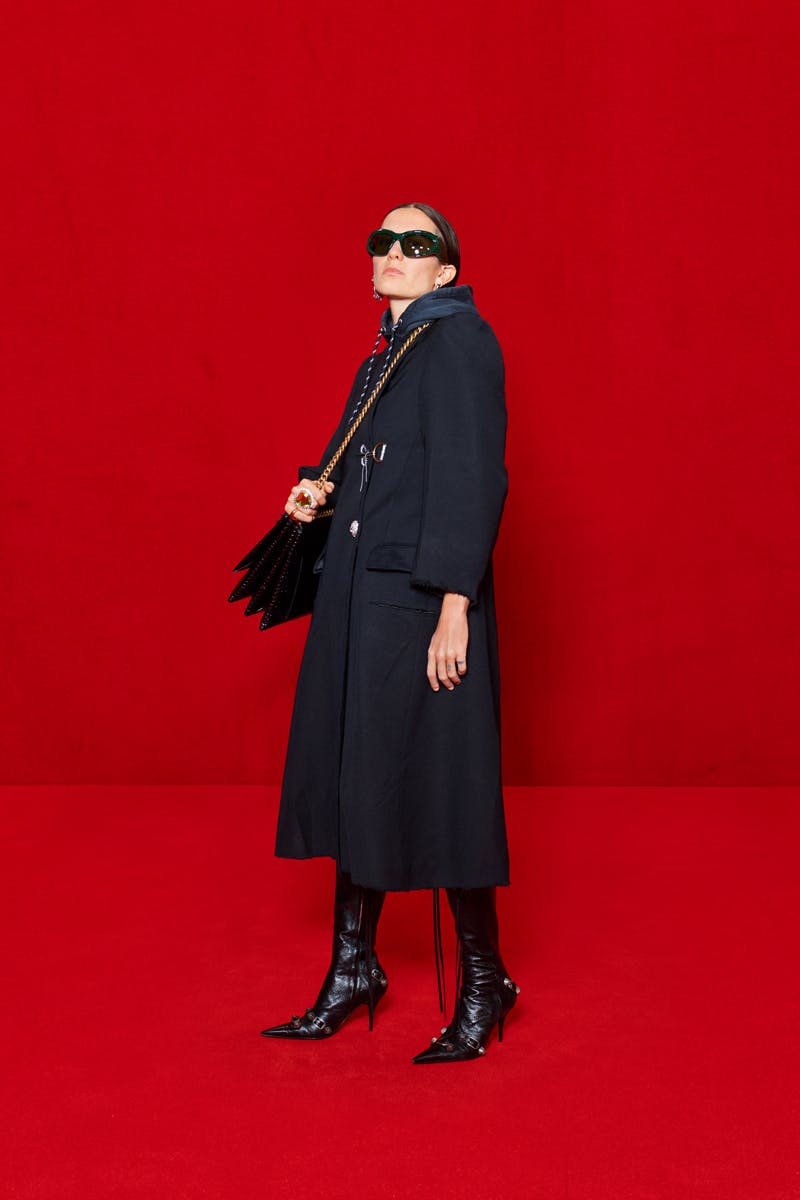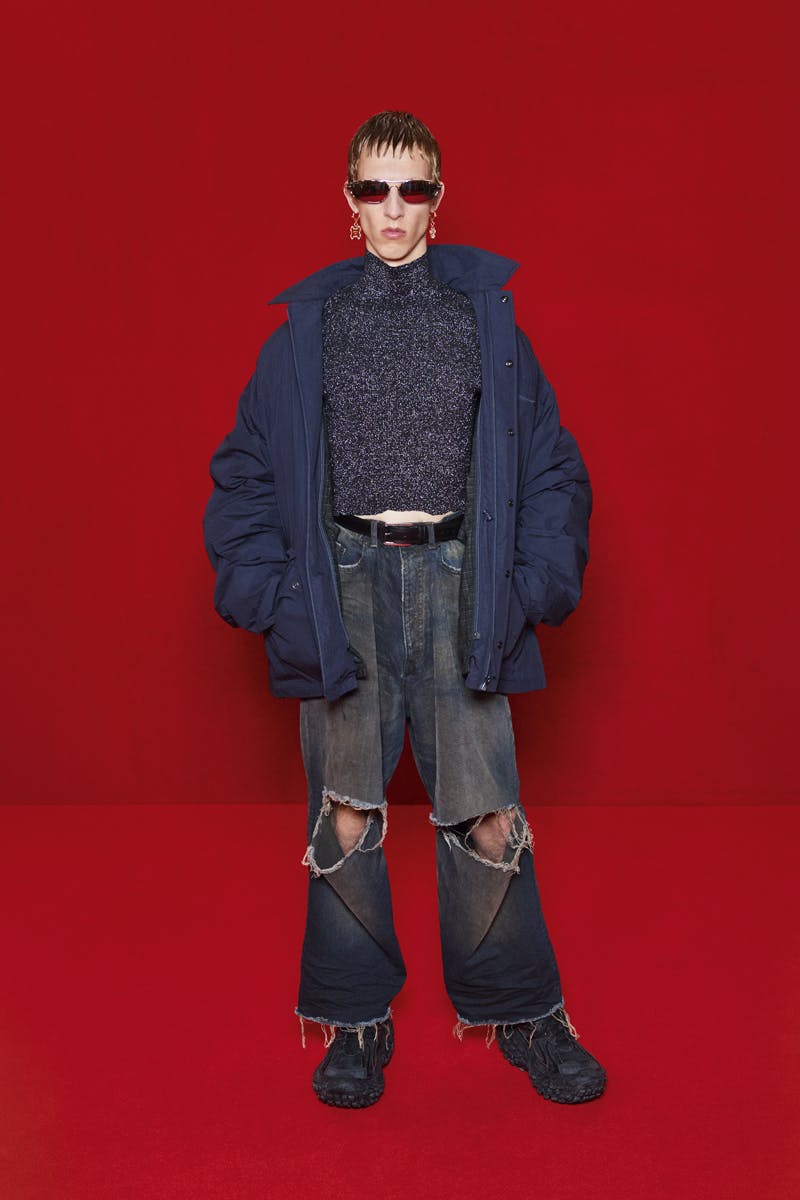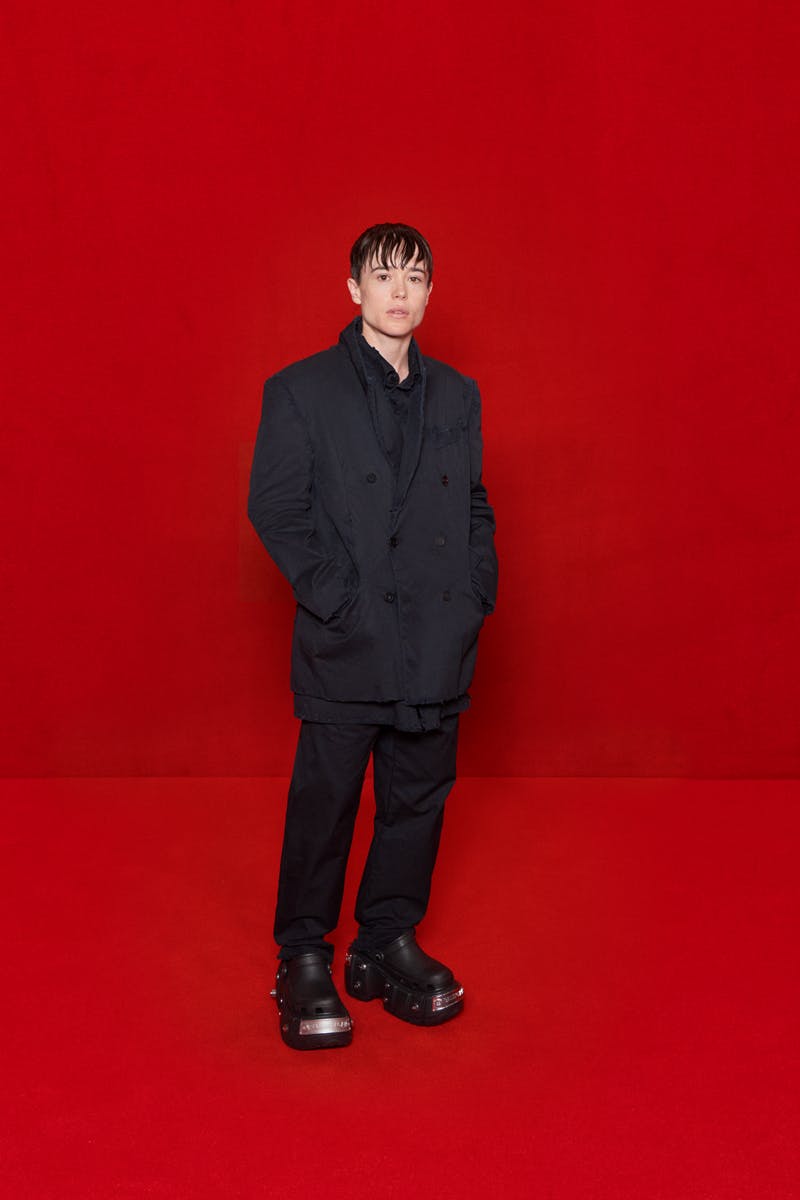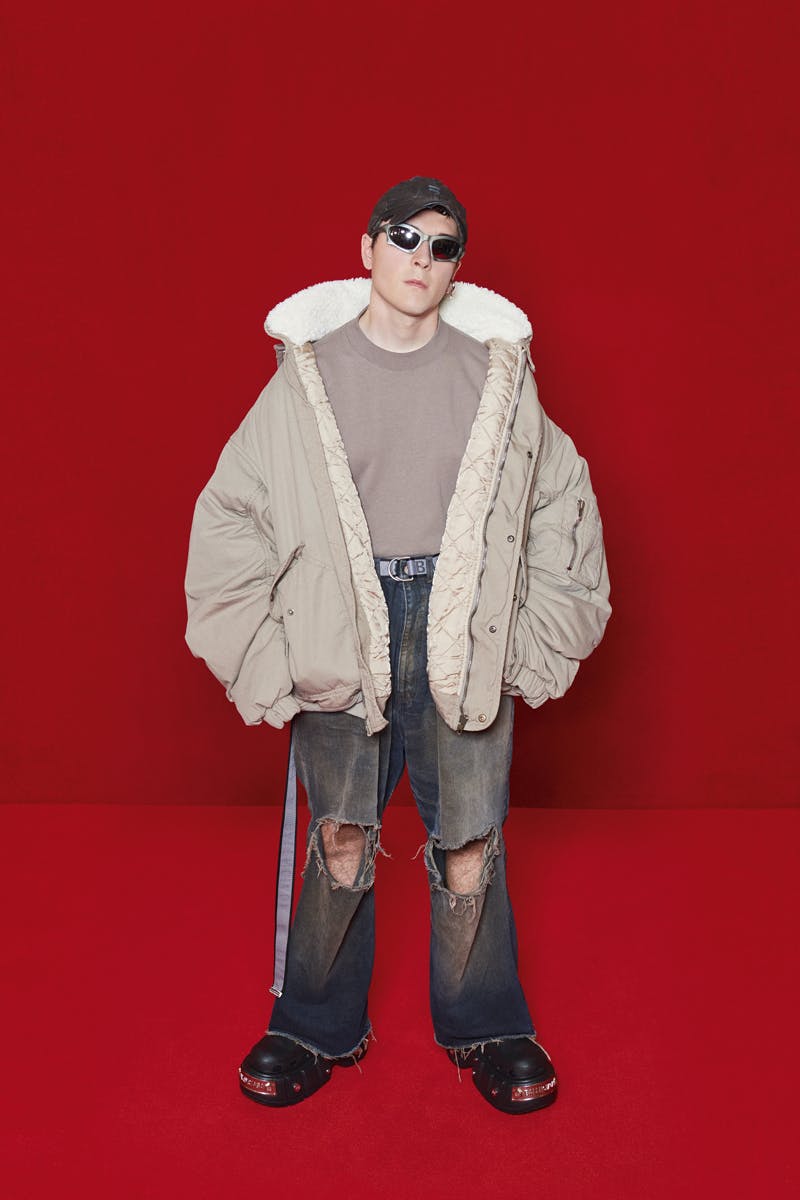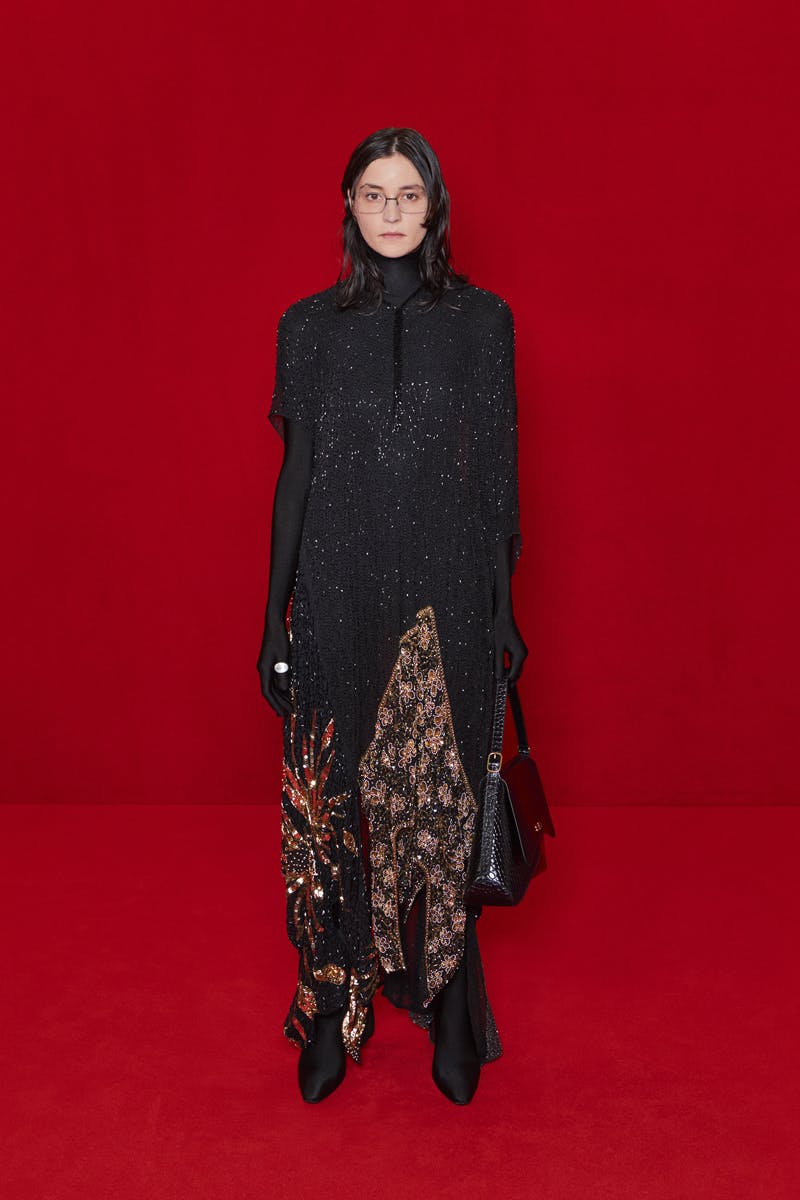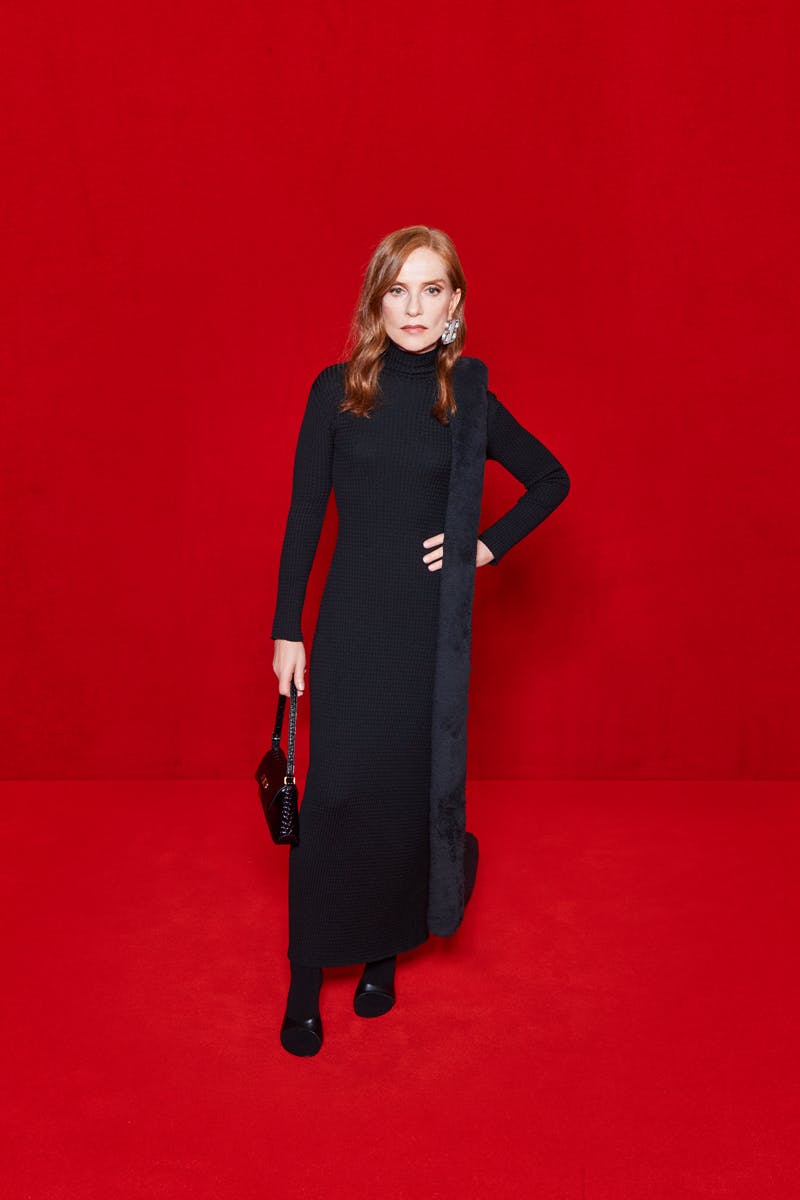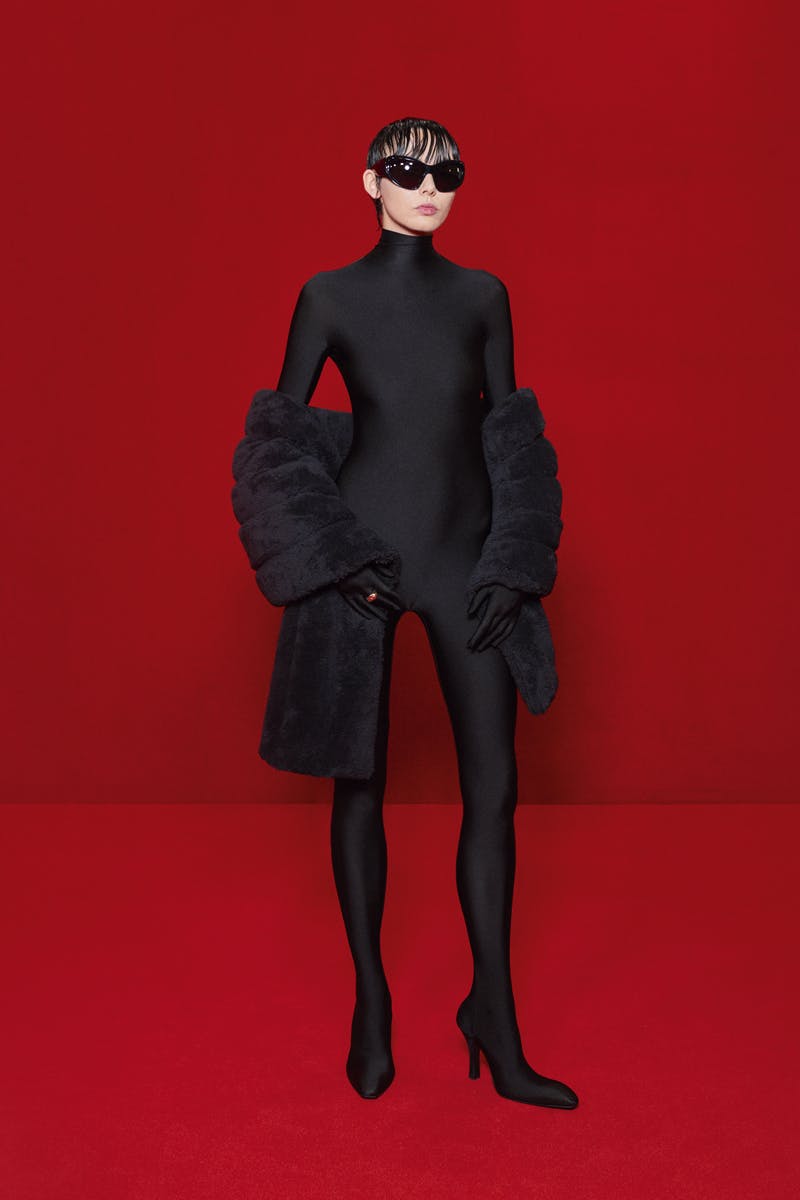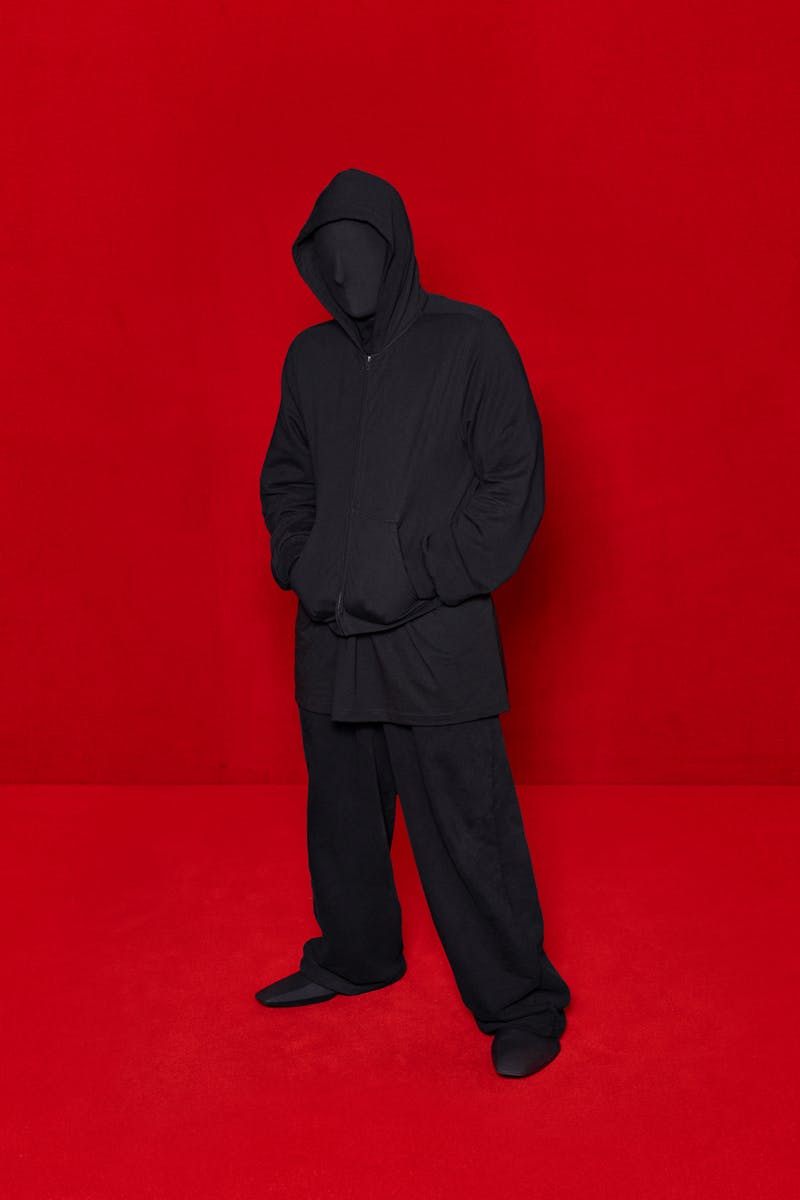 Balenciaga hasn't yet made the full runway video — complete with celebrity appearances — publicly available but it has uploaded the video of the models to YouTube. At least we can review the looks worn by the conventional models.
This spectacle is basically par for the course for Balenciaga — remember, this year alone, Balenciaga has revealed heeled Crocs, a sneaker cube, a Fortnite collab, and that whole Gucci tie-up, to name only a few major moments.
In a fashion month full of major moments and show-stopping, er, shows, leave it to Balenciaga to redefine the idea of fashion spectacle.