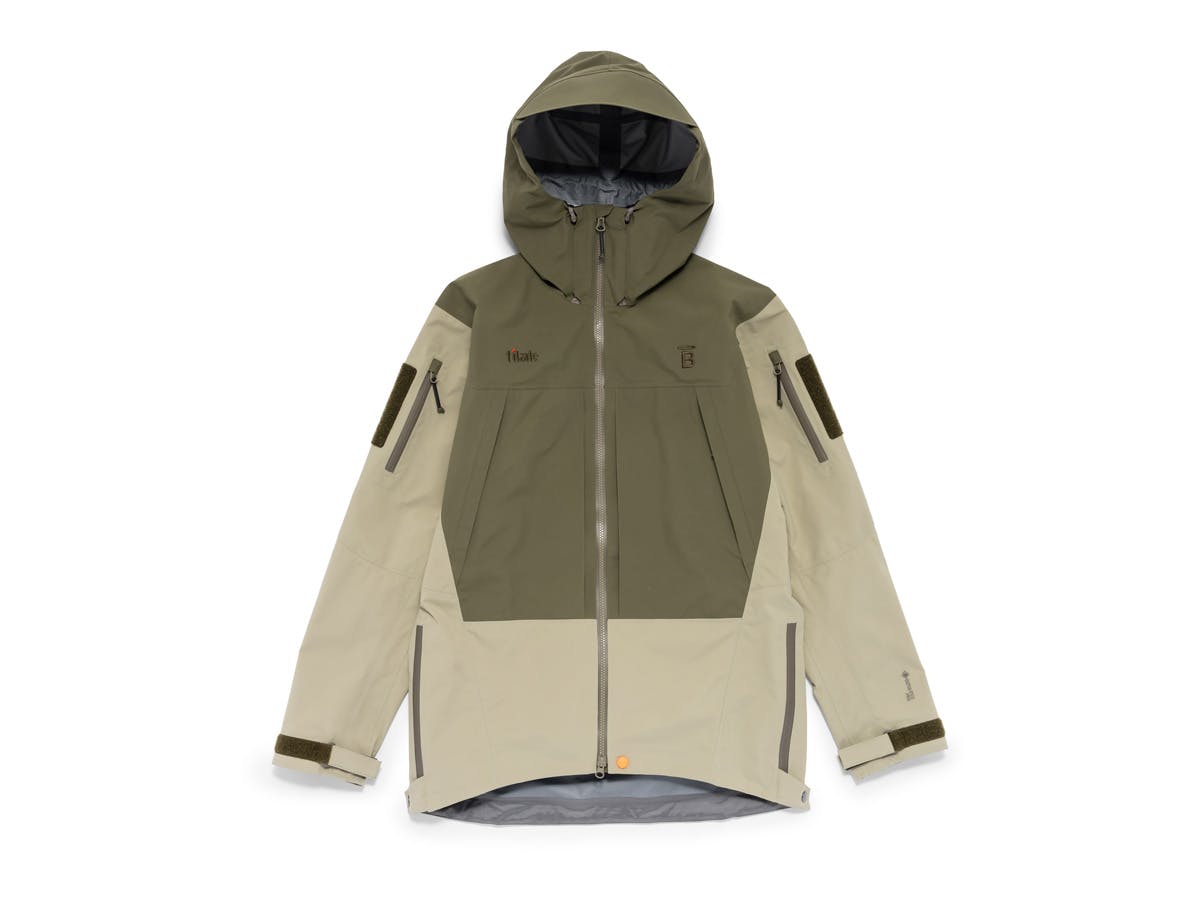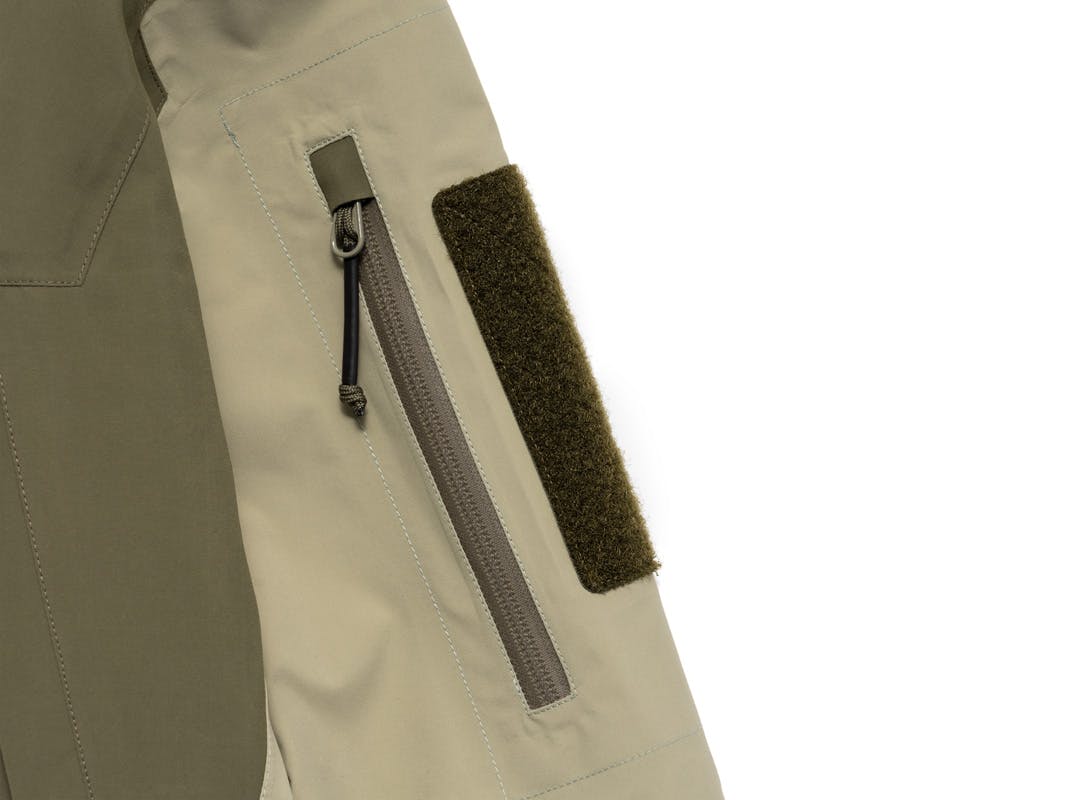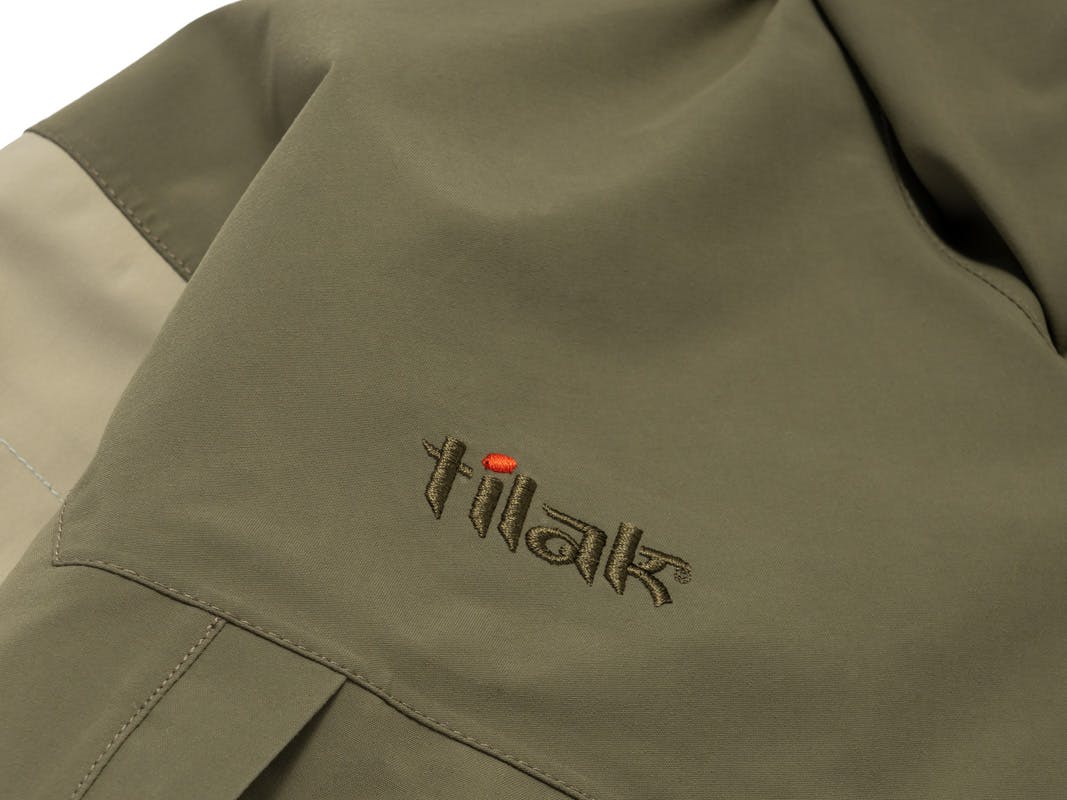 If there's anyone who knows a thing or two about a good winter jacket, it's Jörg Haas and the team at Berlin institution BEINGHUNTED. For 20 years now, the hybrid platform has been collecting, curating, archiving, and communicating some of the best outdoor gear on the planet. Naturally, they couldn't let their landmark anniversary pass without getting hands-on with a collaboration of their own.
Produced by Czechwear specialists Tilak (whose previous partners include ACRONYM among others) with support by W. L. Gore, Beinghunted.'s take on the 20 Raptor MiG anniversary jacket is a serious product for serious weather.
It riffs off a flagship piece from Tilak's Military Gear collection, sporting a tonal green colorway that has been chosen for functional as well as aesthetic purposes. According to Beinghunted., the dark fabric offers protection for areas more susceptible to abrasion, while the lighter shade provides superior movement and flexibility.
"Having forged a relationship with both [Tilak and W. L. Gore] over many years, Beinghunted. leaned on both parties' technical know-how and material expertise to bring the 20 Raptor MiG to fruition," read the press release. "Gore signed off on the project and provided access to some of the rarer colors of its PRO fabric to be used for these jackets. Roman Kamler and Jan Hauška at Tilak took time to tweak the design and left open a spot in their otherwise hyper-busy manufacturing schedule for this minuscule production run."
Velcro fastenings and water-resistant Aquaguard® zippers round off the jacket, with a high-vis orange button cap bringing the most subtle of pop. A commemorative print thanking the team and partners who brought this garment to life is found on the lining.
Unfortunately, Beinhunted. wasn't exaggerating when they spoke of a "minuscule" release. Talking to me over e-mail, Haas explains that only a "few" were made, each of which has been gifted to family and friends that have supported the company over the past two decades. Oh well, but at least we can admire from afar. See some product shots of the beauty above, along with images of the jacket in action on a trip to Denmark, lensed by regular Highsnobiety contributor Adam Katz Sinding.