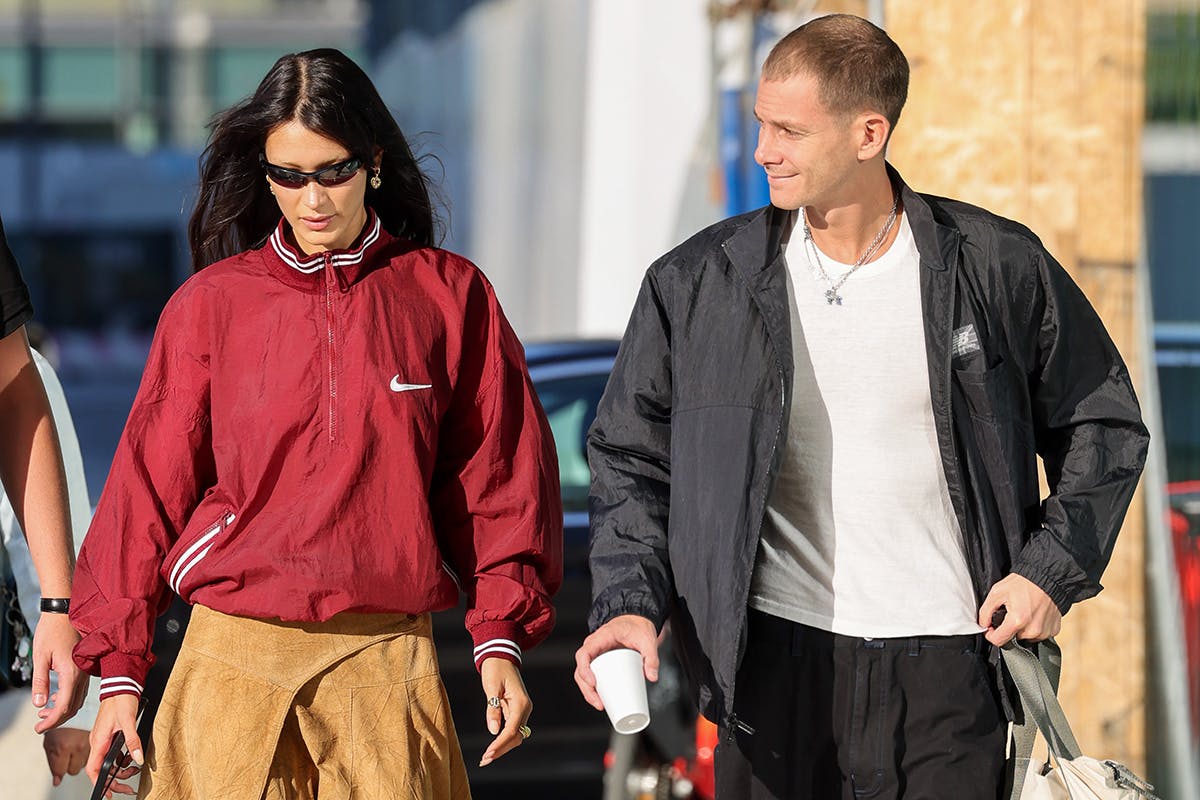 We're officially in what we've dubbed as the golden age of celebrity couple style. Including the likes of A$AP Rocky and Rihanna, Justin and Hailey Bieber and Zoë Kravitz and Channing Tatum, the competition is fierce for celebs and their romantic interests.
However, Bella Hadid and Marc Kalman have been quietly able to hold their own on a packed playing field.
First rumored to be dating during the summer in 2021, the model and art director couple have since then forged their own path filled with vintage gems, tiny sunglasses, and lots of Dr. Martens footwear.
You've got Hadid, a certified style god in her own right who is almost single-handily continuing our Y2K obsession, and then Kalman who matches her energy with his baggy jeans and slightly shrunken tops — even if he doesn't look too fond of the newfound attention in paparazzi shots. Despite being more used to working in the background of the fashion industry, he's delivered some of the most laidback yet perfect streetstyle of the year.
Brought together, it's almost like seeing Bennifer's early-2000s style heyday being replayed: you've got the fashion it-girl paired with an effortlessly well-dressed other half that isn't scared of snarling at the paparazzi.
So, without further ado, let's dig into the looks that have made Hadid and Kalman style fodder for Instagram curation accounts.
Scroll Down for Bella Hadid and Marc Kalman's Best Style Moments
Wearing all white is by no means easy, and that's not just because you start picking up stains from the minute you leave the front door. The two both manage to make it work, however, with Hadid adding in some brown accents for good measure.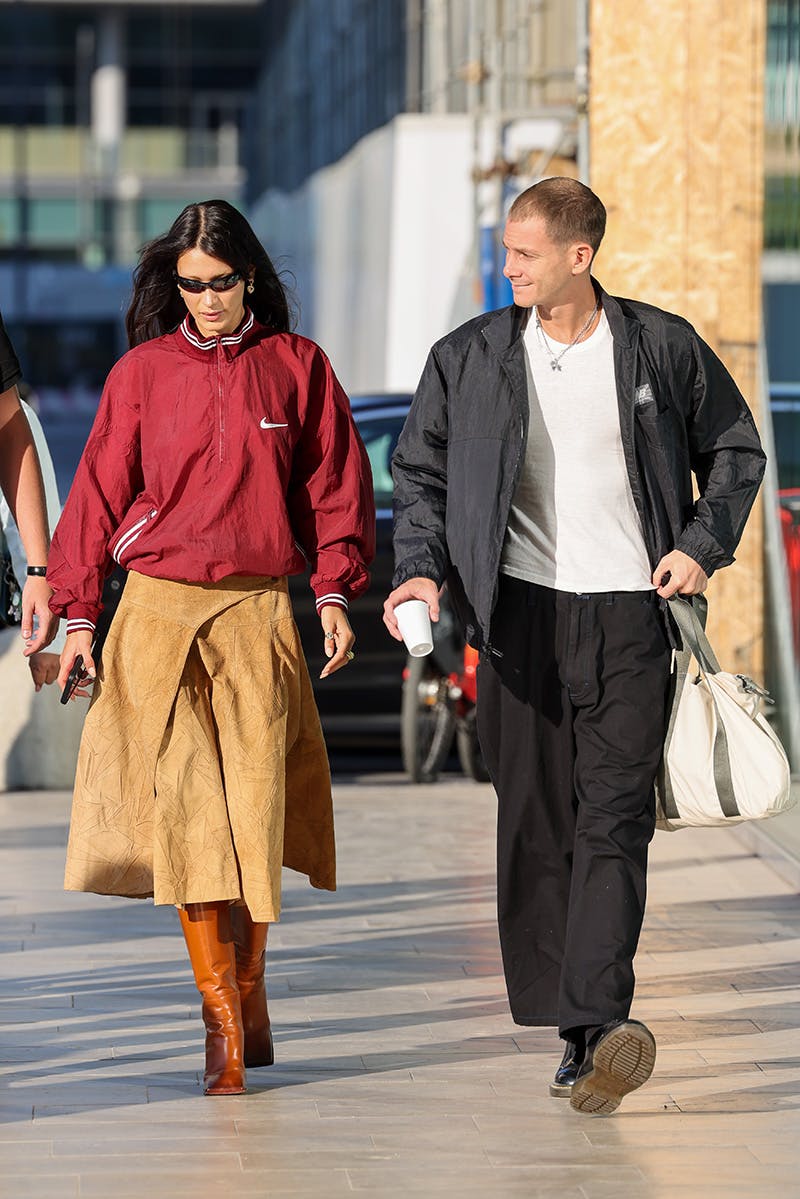 A vintage jacket with tiny sunglasses and big boots, it's fair to say that this outfit is a classic Bella Hadid look at this point. Meanwhile, Kalman is also sticking to what he does best: a monochrome color scheme, wide pants, and Dr. Martens on foot.
These two have got their personal styles worked out to a tee, to the extent that you just know that minimal planning went into creating these perfect 'fits.
If I told you this was taken in the early 2000s, I'm sure you would believe me. Few people manage to do Y2K style as well as these two, who are both giving a masterclass on how to make baggy jeans look their absolute best.
This is a photo that has since gone viral thanks to Bella rocking a pair of tighty whiteys. However, since there's been enough discussion on her underwear-turned-shorts, I want to draw attention to the length of Marc Kalman's shorts. This summer we started looking at long shorts differently and he's one of the first people who really made it work.
While attending Paris Fashion Week for some means dressing up in something out of the ordinary, these two smash their day-to-day style so much that they can just stick to what they know.
Finishing with a more formal look that shows the pair's full versatility, matrix-style leather jackets and dark colors were on the menu on this night. When it's time to dress up, the two will not only put on a show but also do it in line with their signature styles.
Want to keep browsing? Head to the Highsnobiety Shop for more products that we love. Highsnobiety has affiliate marketing partnerships, which means we may receive a commission from your purchase.