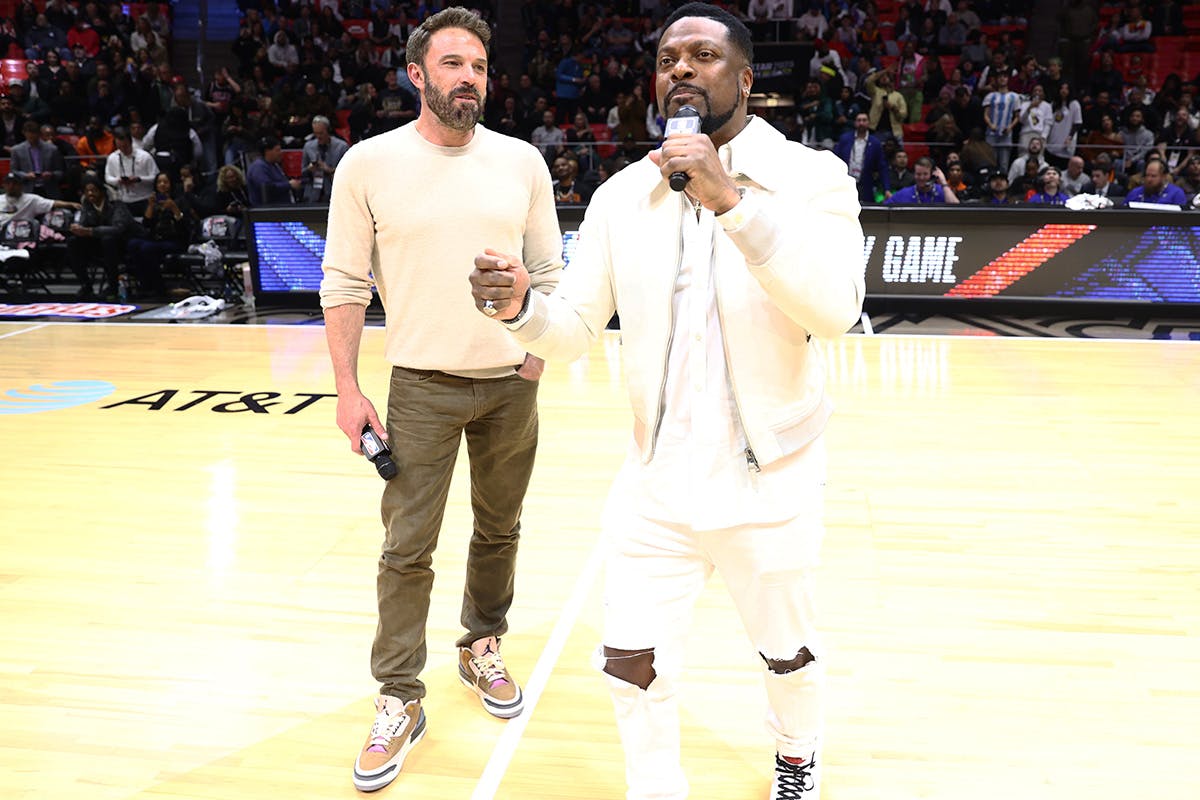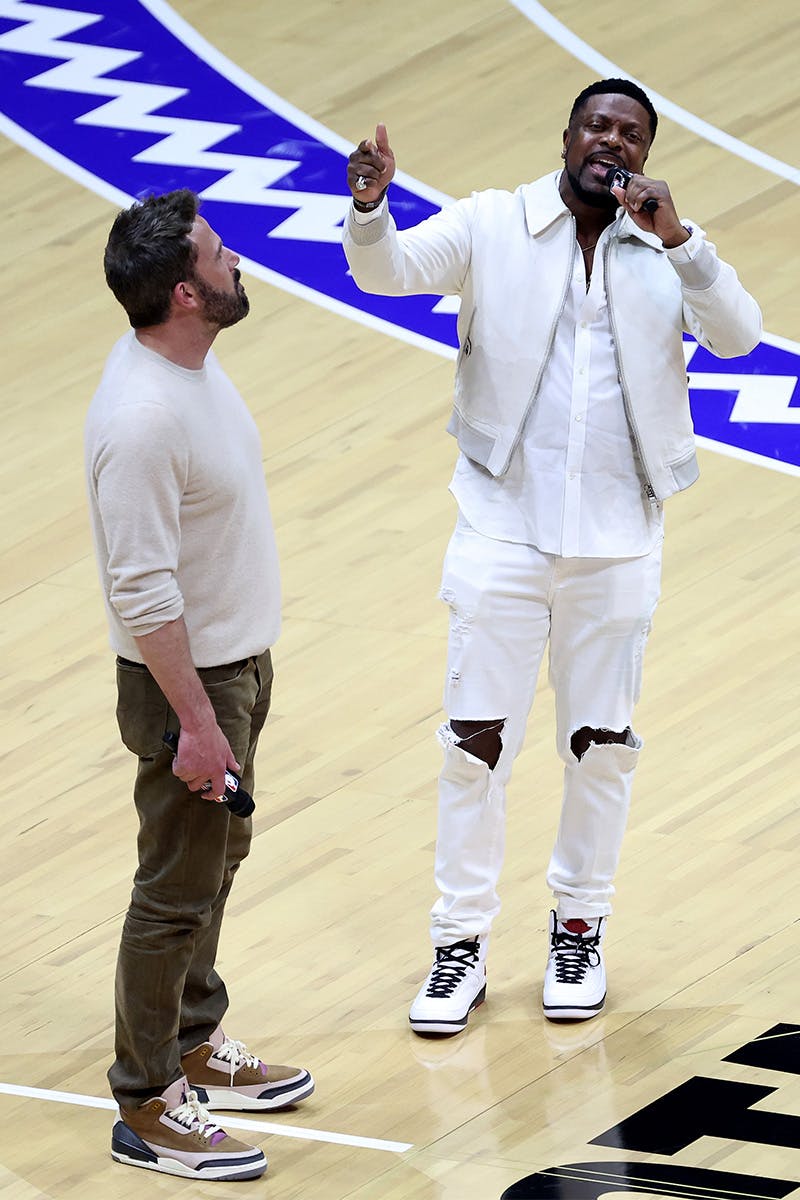 Ben Affleck. The gift that keeps on giving. From taking the reigns at the Synderverse's Batman to flying the flag for Dunkin' Doughnuts, stepping up as Phil Knight, and reigning as the king of grimace and misery, we simply cannot get enough.
Now, we've certainly enjoyed indulging in the rise and rise of Affleck's sneaker game; the guy keeps an exciting rotation that it's hard to keep your eyes off of, but what's better than one pair of fresh kicks? Double teaming with your pal.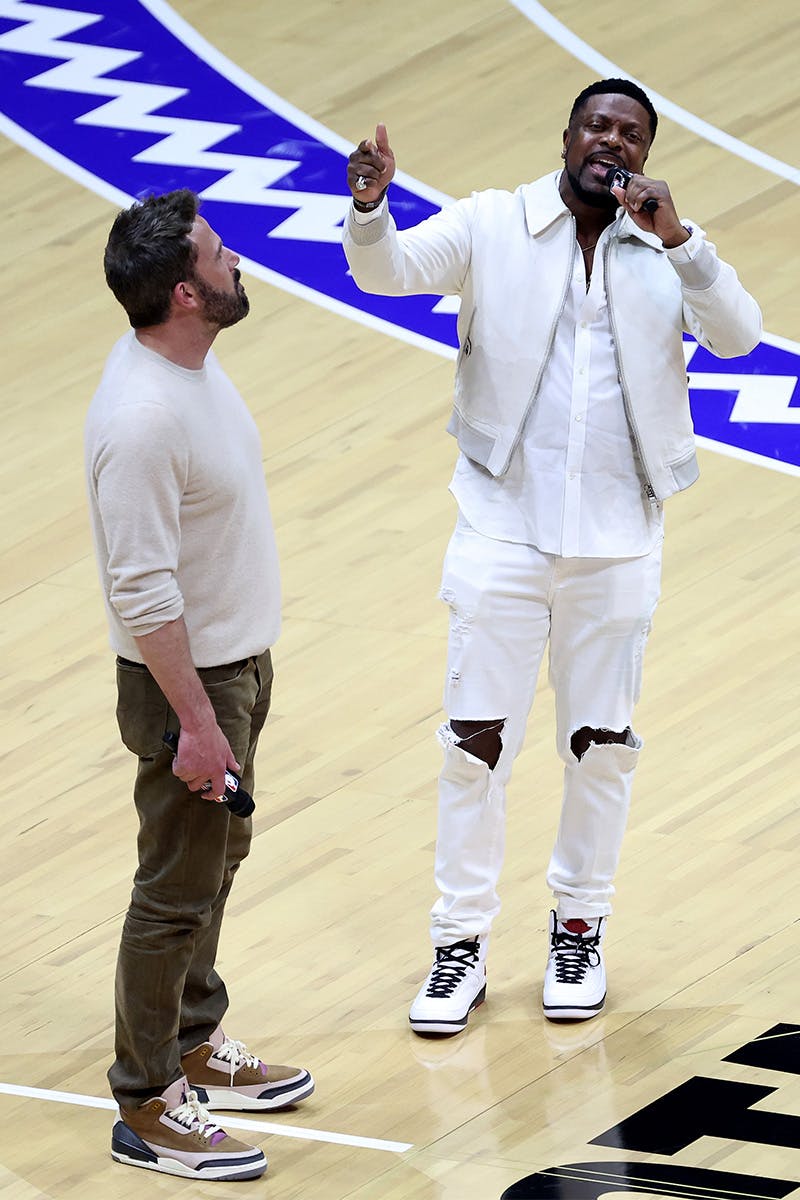 Stepping out as hosts of the NBA's All-Star Celebrity match, Ben Affleck and Chris Tucker made their bromance known to the world, so much so that Batfleck turned that infamous frown upside down.
The world's favorite resting bitch face coupled with one of the world's favorite funny men, oh, how spoilt we are. Well, as if that wasn't enough, the pair each put their best foot forward with sneaker heat.
Perhaps the early rumblings of the co-stars' promotional run for the upcoming AIR, both stars rocked with a pair of Air Jordans; 3s and 2s.
Dunk Lows and Air Force 1s have been a frequent part of the star's sneaker rotation, with Jordans cropping up now and again. Interestingly, until this point, our Ben has often opted for variations of Jordan Brand's flagship silhouettes – AJ5 and 1 Low instead of their standard high-top verticalities.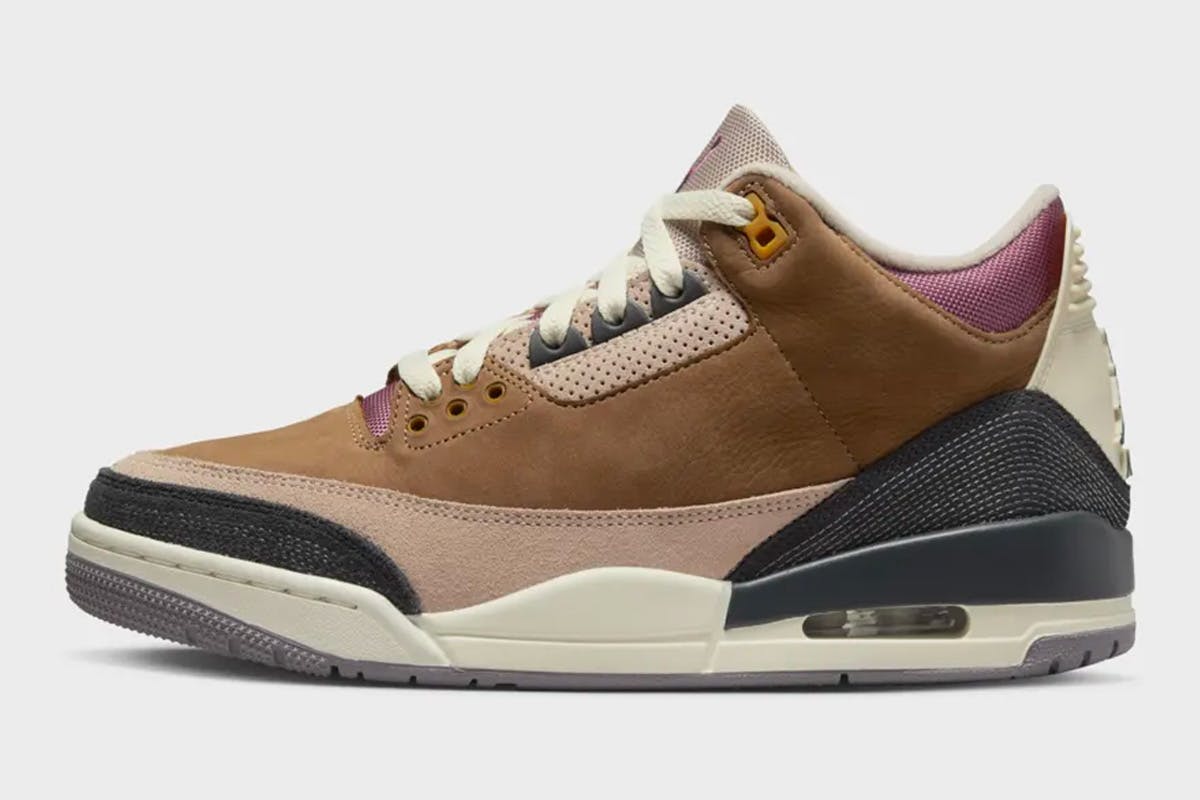 On this occasion, however, a pair of Air Jordan 3 Winterized "Archaeo Brown" dressed his feet, bringing his sneaker game well in line with what we can expect to see in AIR.
Stood beside him, Chris Tucker kept things classic with a pair of the recently reissued Air Jordan 2 "Chicago," the silhouette's original colorway.
As we throttle towards the release of AIR, it's safe to assume that we can expect to see Mr. Affleck rocking a whole lot more Air Jordans.