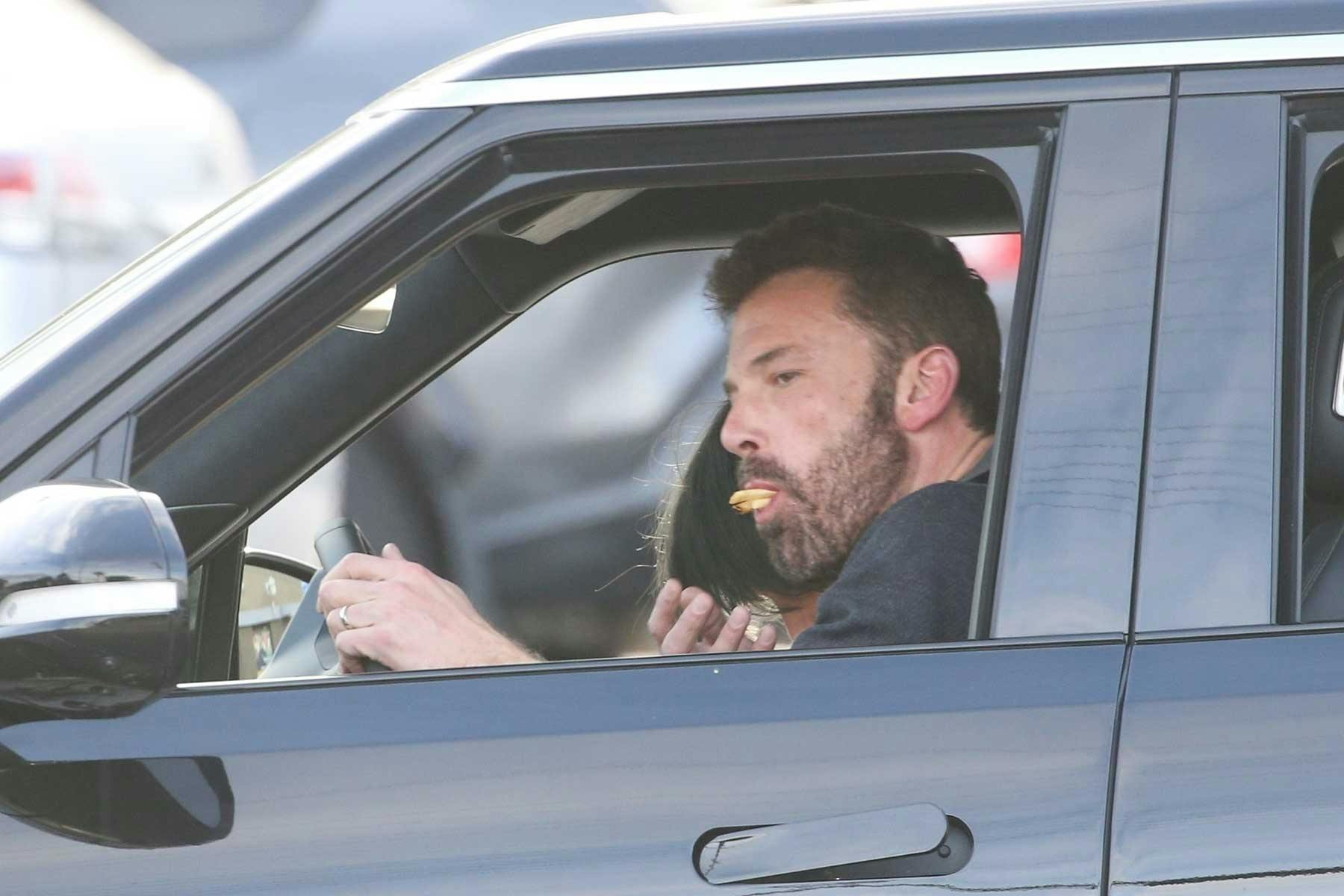 Open relationships are tough but some couples make them work. Ben Affleck is currently experimenting with his own marriage — his marriage to Dunkin', that is.
The man formerly known as Bruce Wayne has never made it a secret that he loves trash food. It's one of the things that makes him so goddamn likeable, besides his perpetual grimace.
All of his weird quirks make Affleck one of the few A-list celebrities who seem borderline relatable — he wears hype Nikes and vintage punk T-shirts! He snoozes! He shoves donuts into his mouth!
On January 20, Affleck picked up daughter Seraphina to head out for some eats.
So, where does Ben Affleck — famous enough to instantly secure a reservation anywhere, wealthy enough to afford any meal on the planet — take his kids to eat?
McDonald's, of course.
This comes mere weeks after Affleck was spotted filming Dunkin's Super Bowl ad, where he worked a drive-thru and surprised plenty of passers-by by popping out with their coffee and donut.
In this context, his McDonald's turn is a little surprising, 'cuz you'd think that Affleck would be in so tight with Dunkin' that he'd only ever eat out there but, in fairness, McDonald's has Dunkin' beat in terms of lunch.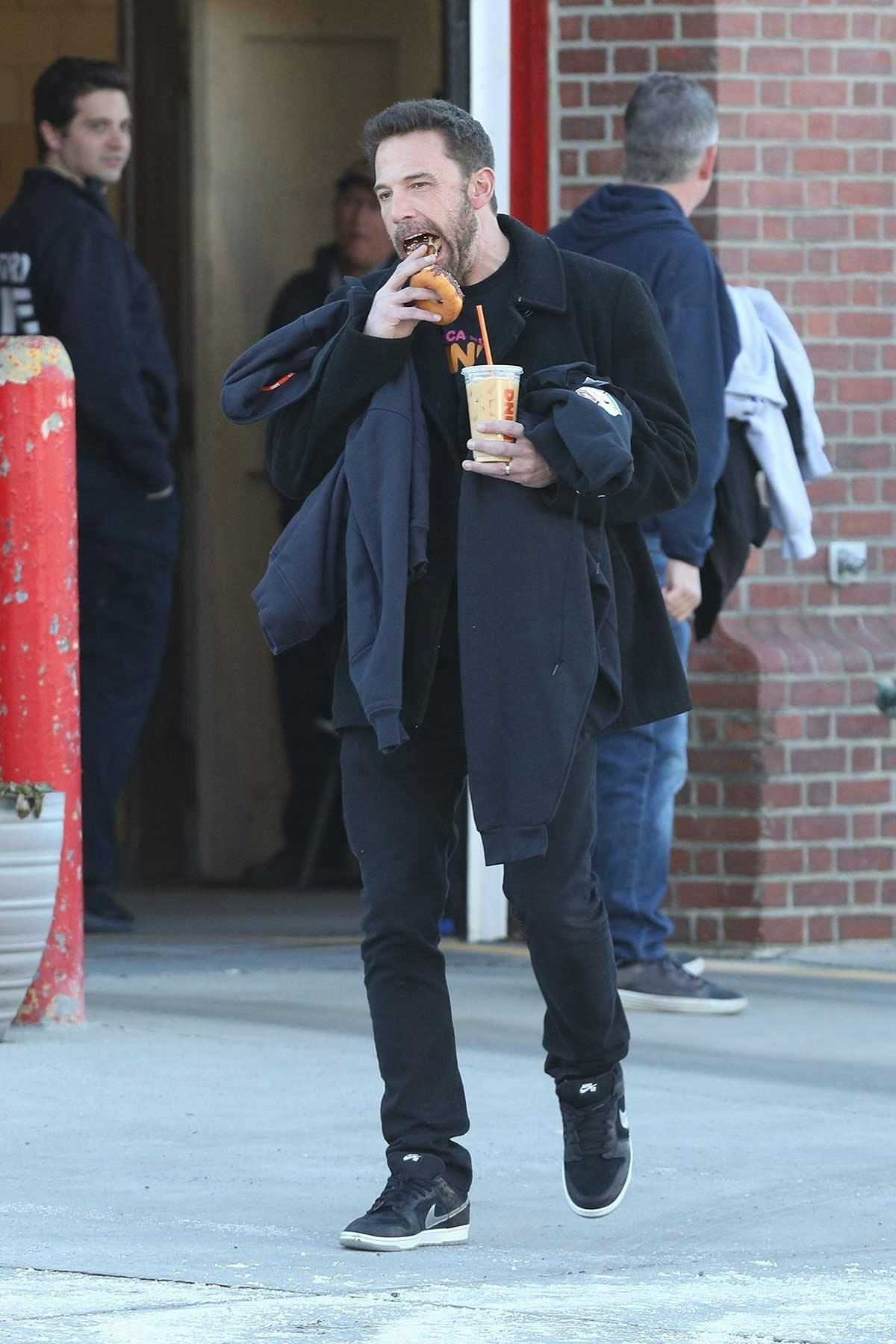 Still, no hate. Gotta eat.
Speaking of, even the way this dude eats his McDonald's is kind of amazing.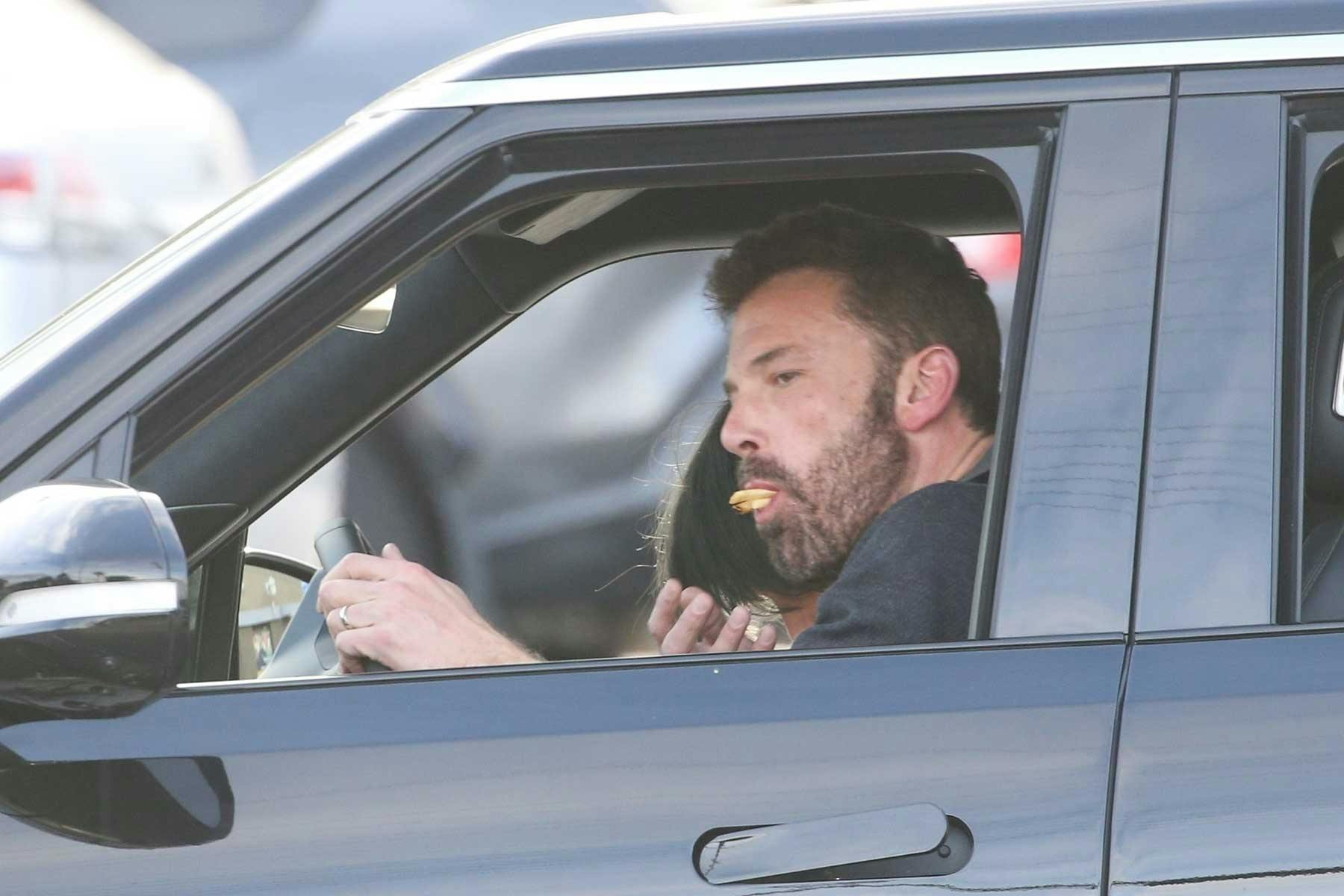 Just look at how Affleck, sitting behind the wheel of his $72k Rivian SUV, shovels handfuls of McDonald's french fries into his mouth. He just like me!