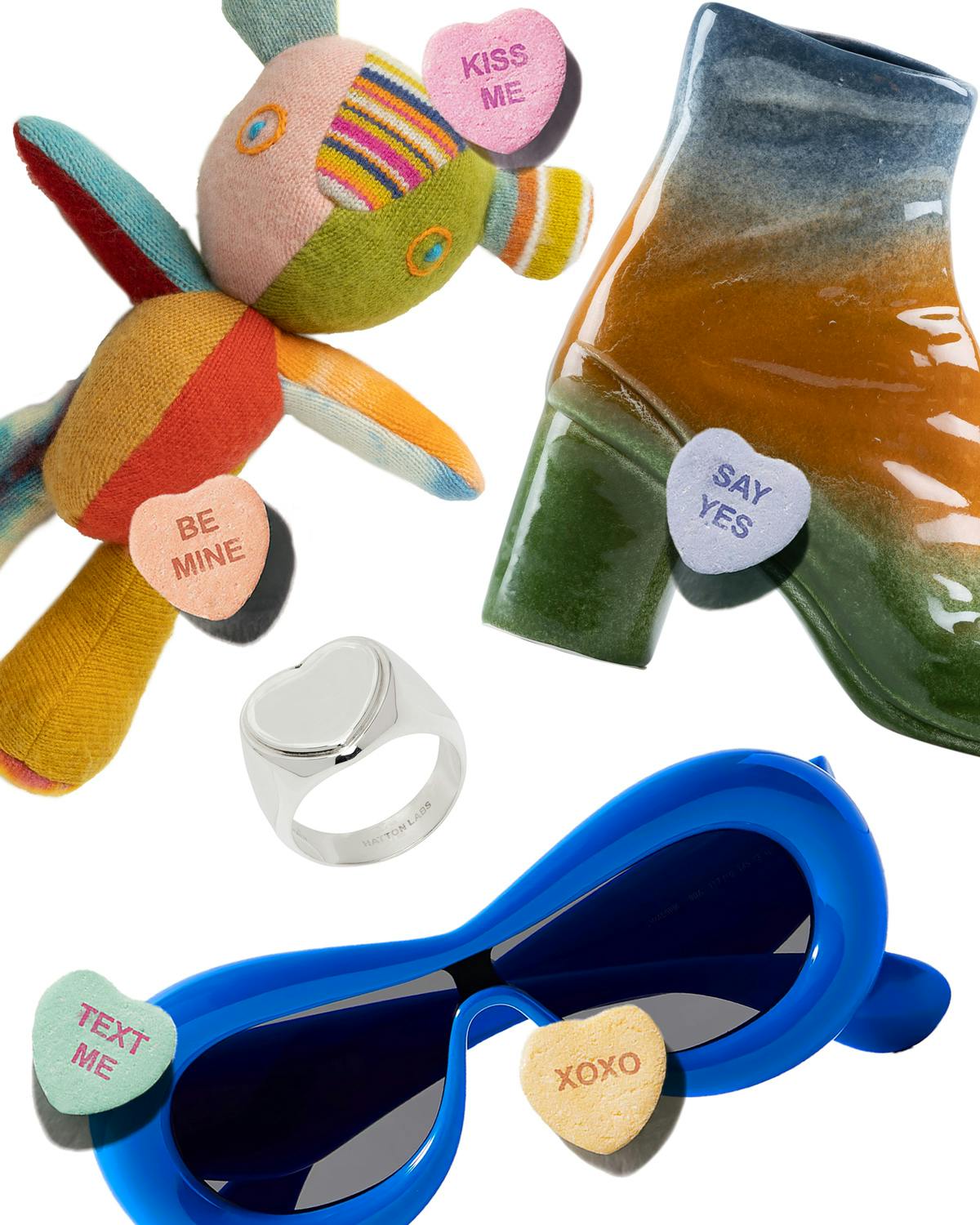 Of all the internationally recognized holidays Valentine's Day is one of the most nuanced. Chocolates, flowers, and all things that muster up sweet and joyful emotions are instantly crammed into one day that demonstrates just how much your significant other means to you.
But, aside from the usual goodies, it's often tricky to narrow down which gifts to surprise someone with and how much you're willing to spend. If you're planning to keep things low-key with your budget you can always stick to gifts under a certain price, but for those of you with big pockets that are our short on ideas our editors have done the groundwork for you.
From luxurious accessories by Loewe and Jil Sander to home goods and appliances by Alessi, these gifts will have your partner bragging to their peers about your special bond.
Browse the best luxurious gifts for Valentine's Day below
Idea Generale Tabi Vase
Chances are your partner already has a pair of Tabi's or might be considering a pair in the near future. If you're planning to go all out we'd recommend buying those too, but embellishing some roses or their favorite plant with this gradient vase should do for now.
ALESSI ES17 Corkscrew
It's best to save your fancies wines for the right occasions, and V-Day is definitely one of them. Handmade in Italy using wood from a sustainably managed forest, it would be a crime to open your bottle with anything else.
Hatton Labs Heart Signet Ring
Rings don't have to be so serious all the time, it is just jewelry after all. This sterling silver ring easily conveys just how much your partner means to you.
Medicom Toy Be@rbrick Coca-Cola Creations 1000%
Aside from decorating your lover's home, how many people can say their gift actually appreciates with time? This highly-coveted collab features aesthetics that anyone can appreciate.
Loewe Round-Frame Acetate Sunglasses
One can never have too many accessories, especially sunglasses since there are countless options available. Though red is often attributed to V-day, this unique blue frame is bursting with love.
ALESSI 3909 KETTLE BY VIRGIL ABLOH SECURITIES FOR ALESSI
These days bragging about home goods is akin to boasting about the flowers you got one time when you were a teen. Anything designed by Virgil should be held in high regard, hence making this kettle the perfect gift.
Celine Ribbed Wool Scarf
Few luxury brands command the respect that Celine has demanded since being founded in 1945. If your lover is one to flex every day or just on a few occasions this scarf will make a nice addition to their winter looks.
Jil Sander Giro AirPods Pro Case
Having a proper AirPods Pro Case is almost as important as the AirPods itself. Save your mate the time of searching through their cluttered bag by gifting them a case they can use every day.
Transparent Sound Transparent Speaker
Since we're talking sound this glass speaker is one of the most luxurious gifts on this list. Along with being Bluetooth compatible, it also comes with two 3.5mm input jacks and separate leveling controls to dial your favorite songs to your liking.
Heliot Emil NM3 Edition Pourover Coffee Stand
Regardless of what your partner uses to make coffee in the morn, it's probably time for them to give that accessory a rest. This stunning pour-over coffee stand is just the thing they need to give their kitchen a new, aesthetically pleasing feeling. And besides, when they're making coffee in the morning they'll be reminded of you.
The Elder Statesman Mini Teddy Bear
Despite father time working against (or for) us, there's always room for cuddling with a plush goodie during downtime. This mini teddy is the perfect travel companion and is crafted from 100% cashmere for maximum snuggling.
Jacquemus Le Raphia 'L'Echarpe Pampero' Scarf
Two is oftentimes better than one when it comes to gifts, so if you're short on ideas this Jacquemus scarf should do the trick. Crafted from wool and detailed with unique embroidery, this gift is sure to conjure warm and fuzzy feelings.
Our designated Selects section features products that we love and want to share with you. Highsnobiety has affiliate marketing partnerships, which means we may receive a commission from your purchase.