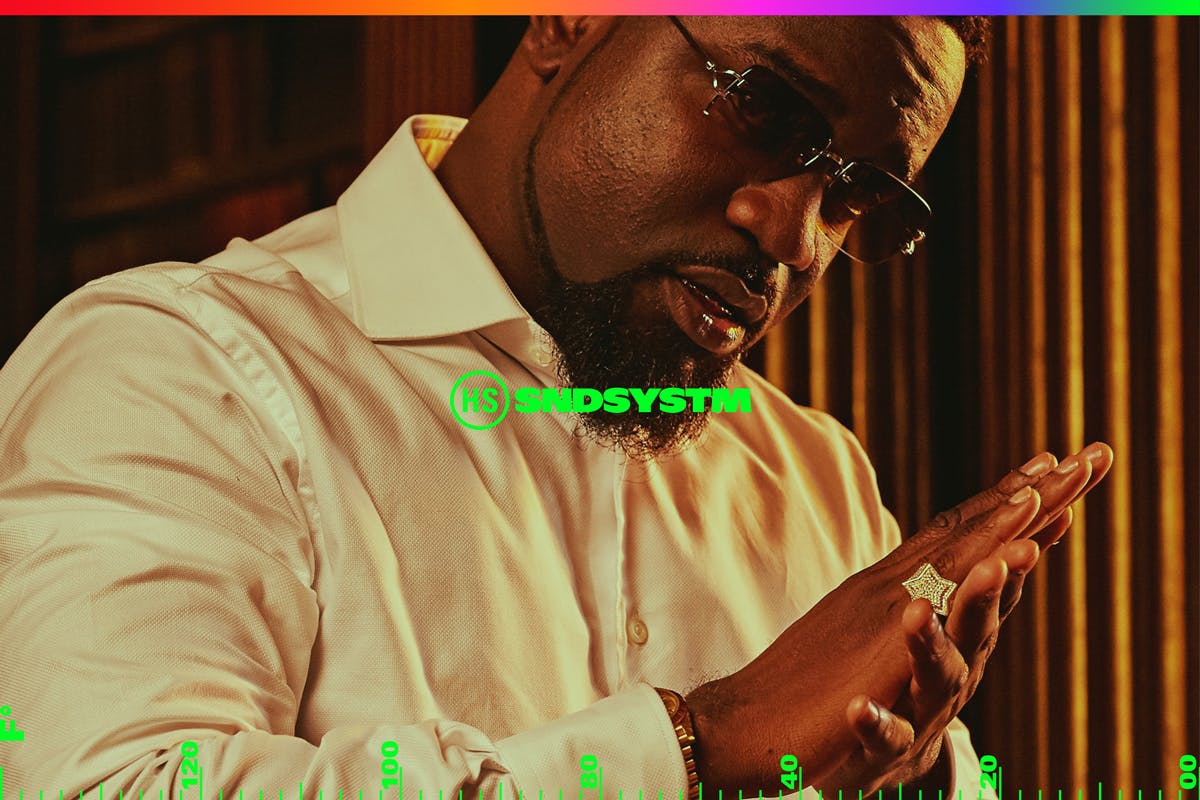 The music industry is always on the move with artists churning out hits every day. If you're feeling overwhelmed, sifting through the endless stream of tracks in search of the next banger, tune into Highsnobiety Soundsytem 50, a playlist rounding up the best new tracks. Whether you're a dedicated hip-hop snob, party chaser, or simply trying to spruce up your tired old playlist, we've got something for everyone.
The Best New Music You Need to Hear (& Why)
1 Sarkodie - Round 2 (ft. Giggs) - When Ghanaian rap royalty and the godfather of UK rap connect trust that it's gonna be a madness. Proving that rap truly crosses borders, the two OGs at their prime trade bars over the bumping track that can only be described as a triumph.
2 Isaiah Rashad - Score (ft. SZA & 6LACK) - Just reading those names together already sounds good. And trust me, the song is even better. With this soothing low-fi track and accompanying album, Isaiah Rashad proves once again why he's always worth waiting for.
3 Moliy - Deja Vu - Silver-tongued Moliy takes us on a soothing trip into her bubblegum-afrobeat world, where modern love and dating are grooves to dance to.
4 Bnnyhunna - Feelings Mutual? (Ft. Jarreau Vandal) - I first heard this song at a private listening in Amsterdam last year. For a full year, this melody has haunted me as I've waited (impatiently) for it to release. Then last night I checked my Spotify release radar and there it was just as moving, dramatic, and sweet as I remembered it. Bnnyhunna and Jarreau Vandal, thank you.
5 Skepta - Nirvana (ft. J Balvin) - When Skepta and J Balvin link up to deliver a sex jam trust them to understand the assignment. With a hypnotizing Jae 5-produced beat and slick wordplay to match, this is a tune you'll want to dim the lights to.
Album Alert 
Sarkodie is at the top of his game. After having conquered his native Ghana and becoming one of the continent's biggest and most respected rap ambassadors, with this album he has unlocked the next level of his unstoppable upwards trajectory: global domination.
'No Pressure' is just that. Sark taking his deserved seat at the table of global rap heavyweights, no limitations, no pressure. On the project, the lyrical wizard traverses introspective hip-hop, bumping afrobeats, and vulnerable R&B, toe to toe with the likes of Giggs, Wale, Vic Mensa, and Medikal. It's a sonic feat given an extra gloss by Sarkodie's unrelenting skill.
On Your Radar
One artist you should look out for? Moliy.
This is a voice that you only encounter once in a lifetime. The Ghanaian crooner adds an angelic touch to every track she touches and her pen-game is equally endearing. This is a superstar waiting to take off and if you're smart you'll be there for the takeoff, headphones plugged in, playing her Wondergirl EP on repeat.
Collab Gold
If you're an old-school R&B fan like I am, and you miss the lyrical dramatics, vocal runs, and heart-wrenching harmonies, Kiana Ledé and Kehlani came through like only they could on the track "Ur Best Friend." In a powerful pairing, reminiscent of Monica and Brandy back in the day, Kiana and Kehlani prove they're the new vanguards of the genre.
Have a listen to new tracks from Sarkodie, Skepta, Moliy & more below.