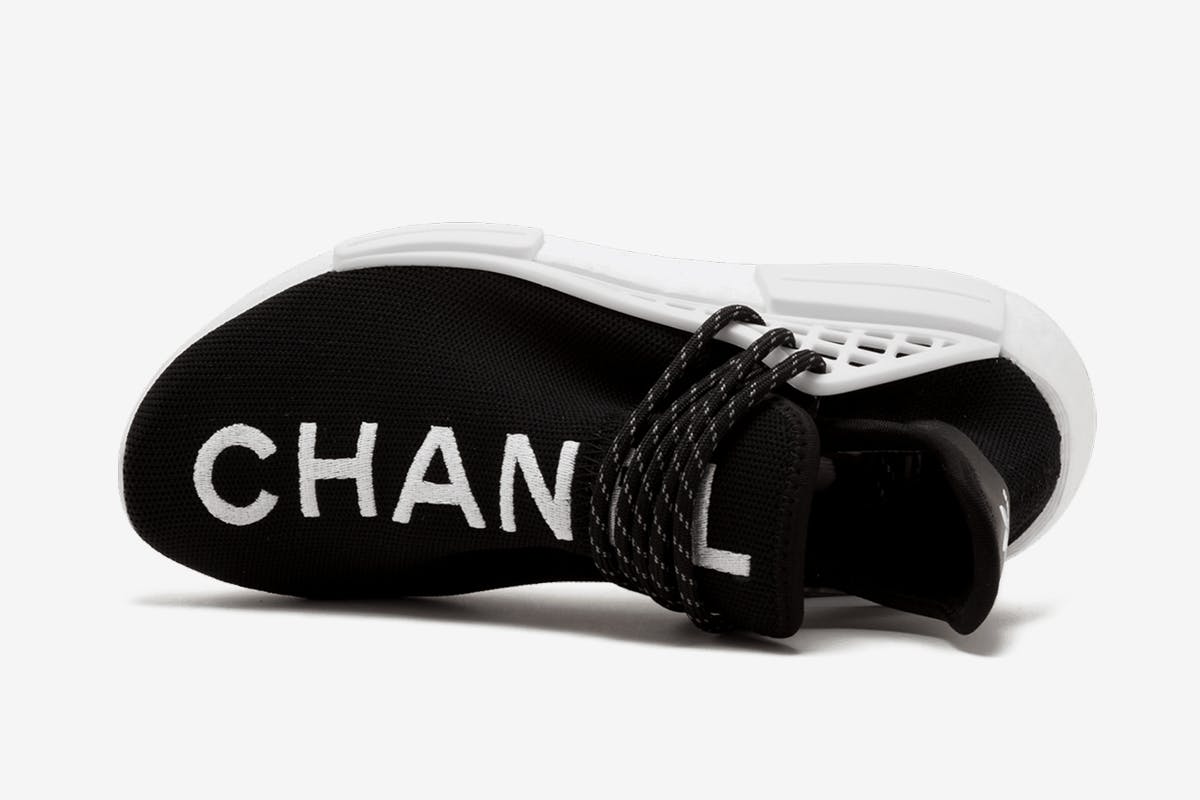 Once you've reached a certain age, birthdays lose a lot of their charm. In fact, so much so that many begin to ignore them altogether. If you're a man who doesn't seem to age, though — yes, we're talking about Pharrell Williams — then it's likely a day to celebrate. Pharrell turned 48 on April 5th, and to celebrate a lifetime of creative service, we thought it was only right to shine a light on some of the artist's best designs.
From albums to footwear and basically everything in between, Pharrell's creative prowess (and skincare routine, apparently) knows no bounds. In recent years, his partnership with adidas has switched gears to become a focal point for the Three Stripes, producing some seriously coveted sneakers along the way.
Pharrell x adidas now stretches from Pharrell's inimitable Human Racers through to Ultraboost collaborations and updated classics, making it a central part of adidas' regular output as well as a hit on the resale market. So, without further ado, here's to more life and more Pharrell sneakers.
Shop our favorite Pharrell x adidas sneakers below.
Pharrell x adidas Originals Superstar
The adidas Originals Superstar is an undisputed classic in its own right, so we're always tentative about collaborations on the model. We're in safe hands with Pharrell though, who updated the icon with embossed black leather earlier this year.
Pharrell x adidas x Chanel NMD Hu "Chanel"
Every so often a sneaker comes along that's hard to believe. This is one of them. Released in wildly limited numbers at a Colette pop-up, this pair of adidas NMD Hu Trails is a certified collector's piece and it has a price to match.
Pharrell x adidas Originals Samba
The adidas Originals Samba is certainly having a moment. It's a timeless rotation member and its quiet, confident retro appeal has never looked so good amongst a sneaker world that's shouting to be heard.
Pharrell x adidas NMD Hu "Human Made"
Pharrell's industry connections are part and parcel of his popularity, and his relationship with NIGO runs deep. This pair of NMD Hu dropped in October 2019, furthering the archive of collaborations between the long-time friends and creative partners.
Pharrell x adidas Originals Chancletas Hu Slides
We just love the fact that Boost technology was developed in a lab to aid high-level exercise and it's now being used for slides. Boost that WFH energy.
Pharrell x adidas Solar Hu Glide Prd
Much of Pharrell's work with adidas revolves around bold color palettes, but this pair tones things down with an all-grey finish that mimics early versions of the legendary Ultraboost.
Pharrell x adidas Ultraboost DNA
Speaking of the Ultraboost, Pharrell tried his hand at the fan-favorite not too long ago and made it even more popular than it already was.
Pharrell x adidas Originals Crazy BYW Pride

adidas Originals by Pharrell Williams
(Available at 3 Merchants)
(Available at 3 Merchants)
The clue's really in the name here. This pair is crazy and proud of it. A bulbous sole unit and sock-like upper suggest that this is probably what basketball sneakers will look like in 20 years.
Pharrell x adidas Originals 4D Shoes

Pharrell Williams x adidas Originals
(Available at 3 Merchants)
(Available at 3 Merchants)
adidas' 4D sole unit is a mesmerizing visual asset by itself, but Pharrell's continuation of the structural lines to the heel of this pair emphasizes the alien construction further.
Want to keep browsing? Head to the Highsnobiety Shop for more products that we love. Highsnobiety has affiliate marketing partnerships, which means we may receive a commission from your purchase.