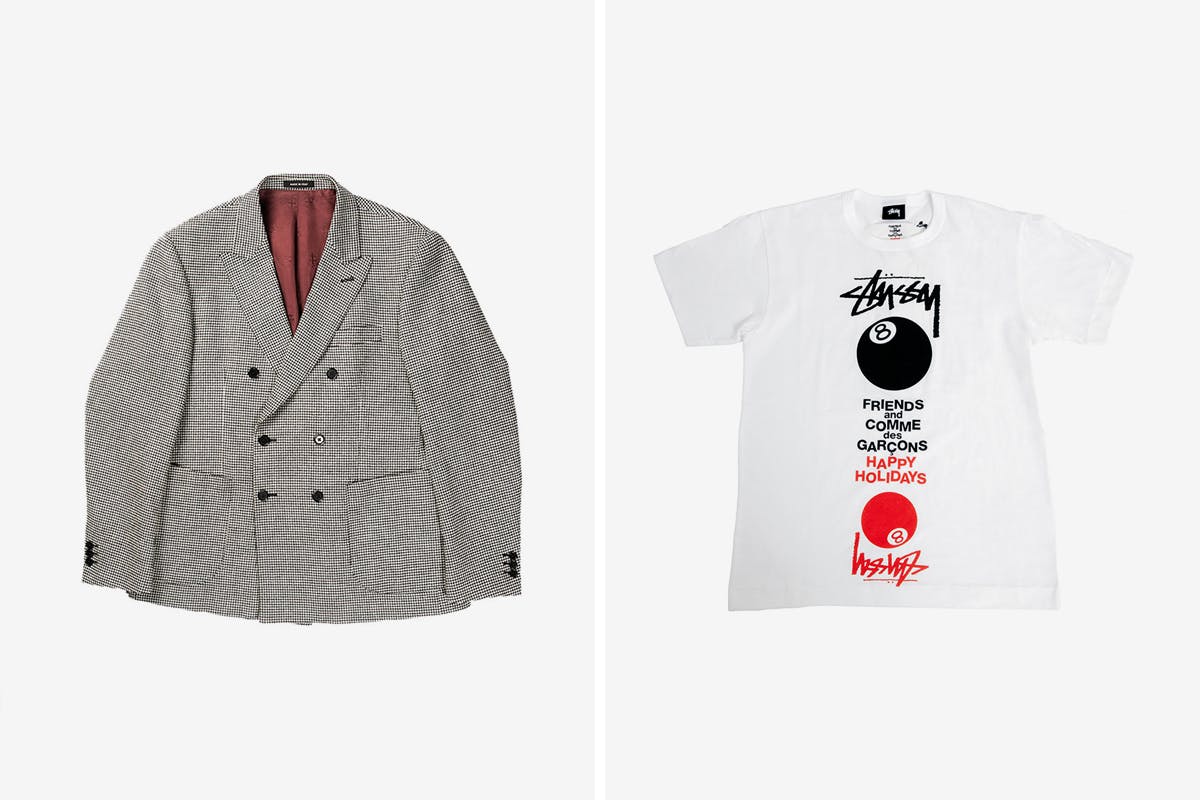 Highsnobiety is dedicated to chronicling the latest goings-on in fashion, streetwear and sneakers, so it's safe to say that the crew working behind the scenes are really into their clothes. As part of our end of year content rollout, we've looked at the Highsnobiety team's most-streamed tunes of 2018, but now we're moving onto clothes: I reached out to my colleagues in Berlin and New York to find out what their best clothing purchases of 2018 were.
Being immersed in ~the culture~ has given the team some pretty niche tastes, so expect to find oddball choices like Japanese streetwear, designer grails and nostalgic tailoring.
"The best cops usually come unexpected. When I saw that one of my favorite brands, CdG, invited one of my other favorite brands, Stüssy, to collaborate on a T-shirt, it was a no-brainer. Cop what you really, really like and cop for yourself, not for the 'gram."
— Nigel Minani, Commerce Content Curator
"I've been eyeing Kapital Kamakura parkas for over a year now, but when I first laid eyes on this version I knew I had to cop — it's the perfect mix of tech-goth and Japanese steez. After haggling with a Grailed seller for a couple of weeks I finally got it down to a decent price and could not shut up about it. The jacket is thoughtfully constructed to an incredible degree and boasts next-level functionality with the number of ways you can wear, adjust, and pack it. Definitely my most satisfying cop of 2018."
— George Ocampo, Creative Services
"God knows the last time I bought a suit. Sure, about a decade ago through my #menswear phase, I might have gotten three...or four—but that was ten years and two sizes ago. When Noah released this double-breasted houndstooth suit, all of a sudden I found myself falling back in love with tailoring. The casual structure and loose fit is a far cry from the slim fit I used to like, and it works great as separates. The wool/cashmere fabric is luxe without feeling too precious, and the black and white pattern channels old mod bands like The Specials while still looking as fresh as ever."
— Jian DeLeon, Editorial Director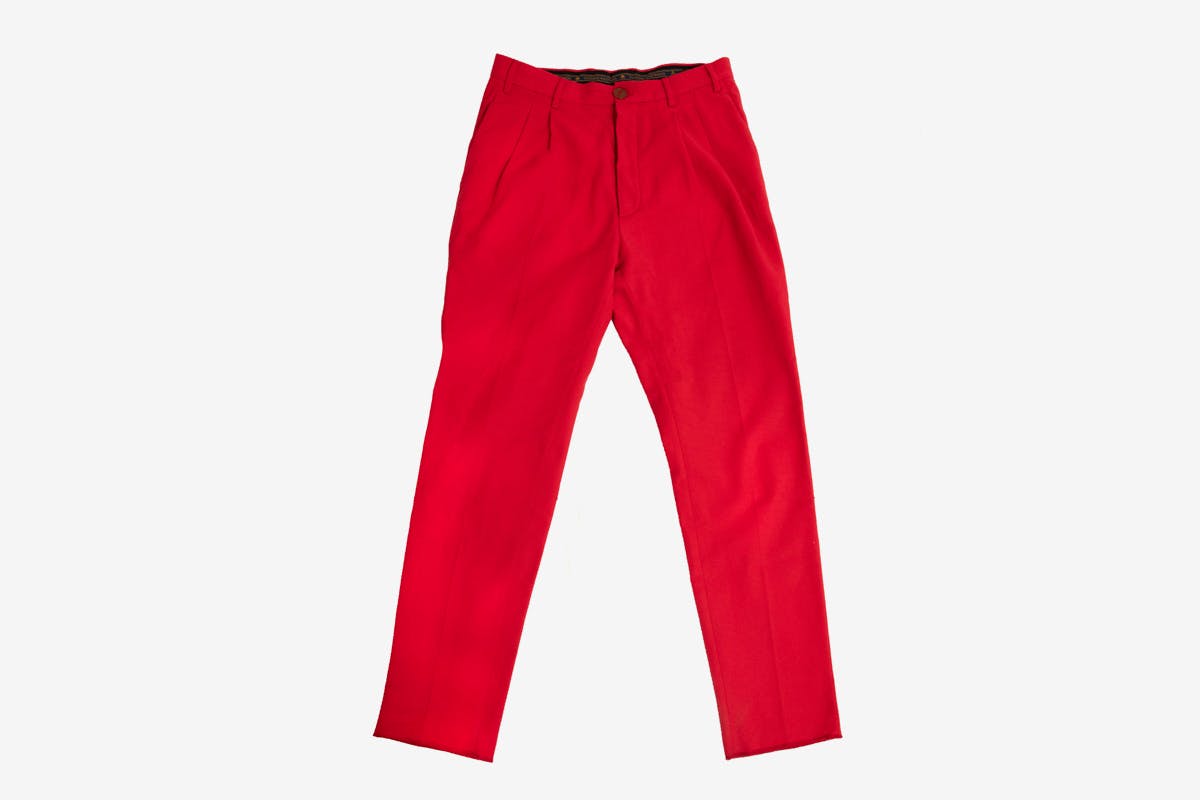 "I had never dished out for a piece of true designer clothing, but on my quarter life crisis stress breakdown holiday to Paris this year, I knew the time had come. Fate led me to the Vivienne Westwood store, housed a few blocks from the Louvre, and I emerged with this singularly stunning pair of pants, a garment Dame Vi named 'the James Bond trouser.' It fits me like a glove, it's my favorite color, and I stomp in 'em like a bad bitch once they're slid on — what's not to love?"
— Jake Boyer, Music Editor
"This Stone Island Check Nylon Pullover Jacket is my best purchase of the year for several reasons. I got it on sale and didn't have to break the bank. The on-trend "frozen yellow" color is eye-catching to say the least. And finally, it serves its purpose by protecting me from the rain."
— Fabian Gorsler, Footwear Staff Writer
"Goro's has no social media, no website, they don't send out press releases or advertise at all. They just have one store in Tokyo, which I visited in October. I waited in line from about 10am until 5pm to get this silver feather pendant. Lining up is the only way to get Goro's, unless you're Hiroshi Fujiwara or Eric Clapton. I'll definitely be picking up another piece during my next visit to Tokyo."
— Chris Danforth, Footwear Editor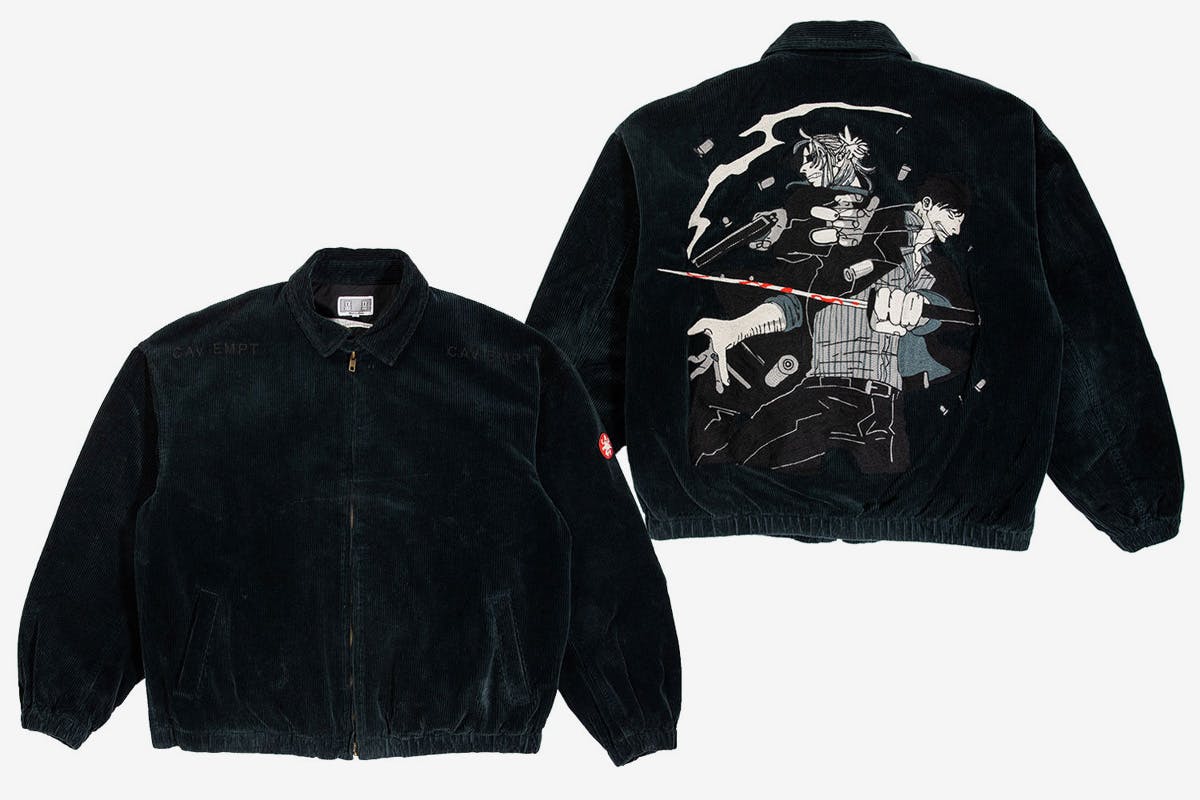 "I bought this Cav Empt corduroy jacket off their site because I really liked its shape and look. However, I was fortunate enough to get my super talented friend Matt (aka @doodookaka) to do some custom chain stitching work of a favorite anime of mine on the back of it. It's become my favorite jacket to date because of that."
— Bryan Luna, Photographer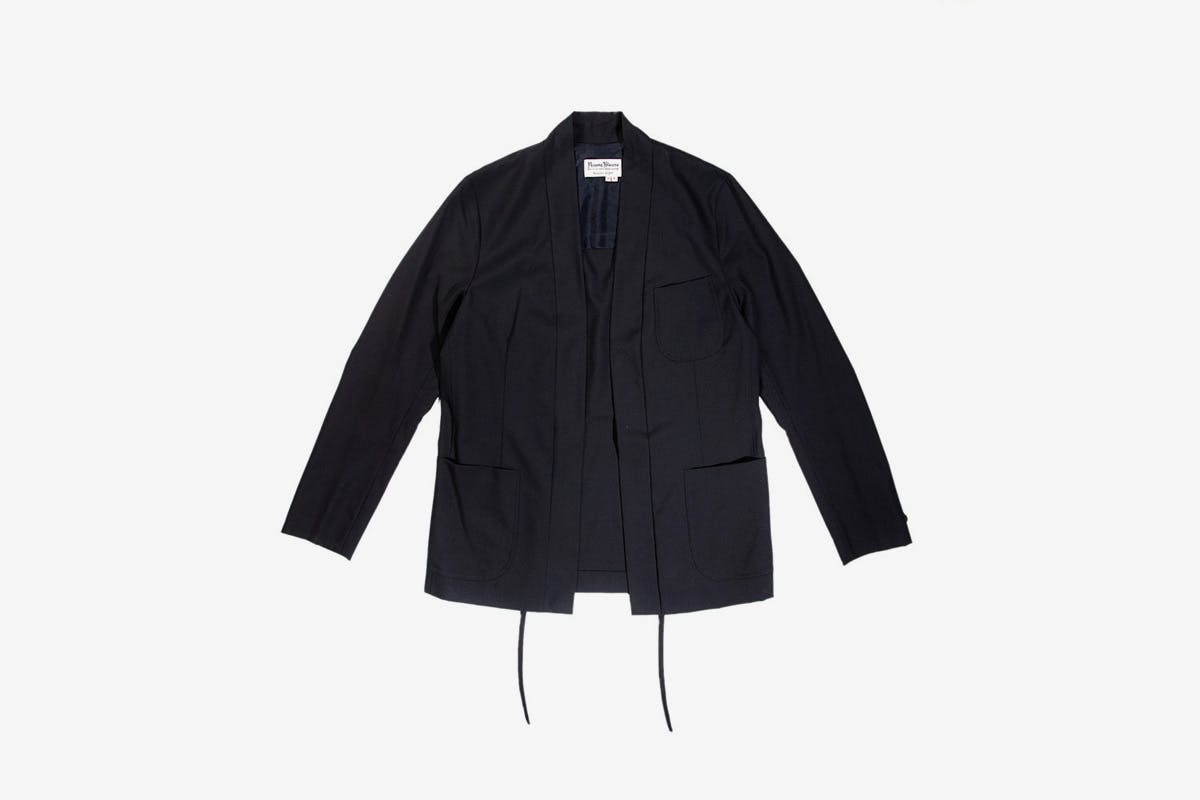 "I was ready to pull the trigger on this absolute banger of a kimono as a treat to myself for my birthday. Instead, the homies at Rowing Blazers beat me to the punch and made it an even birthday present. What this jacket really represents is how much I've fallen in love with the industry and the people in it after joining a mere year and a half ago. Jack and the whole Rowing Blazers team have become true homies, and to be able to wear something that represents that friendship is much more satisfying than some random shit that looks cool."
— Ian Servantes, Social Media Editor
"Picked up this Louis Vuitton pendant the moment I saw it. I've been hunting for a necklace for a while now and wanted something that was simple, clean, and not too obtrusive when wearing. What got me was the way the two LV House signatures — the classic monogram and the Damier pattern — were together in one setting."
— Andrew Keegan, Director of Editorial Video
"My best purchase this year was definitely my Kapital Bag. I have been a fan of the side bag for some time now, and so I think it was only right to graduate to flat-out purse life. This bag can fit a substantial amount of things and has stylishly increased the functionality of my life. Men having bags is not a phase — accessories like this are a new staple for everyday life. I am also a huge Kapital fan and am happy to keep adding to my archive of pieces from the brand."
— Noah Thomas, Assistant Editor
"These pants are symbolic of everything I was going for in 2018 — becoming closer to plants, living my life without fear, and making choices that make the planet happier. These bad boys were in my wishlist in Vestiaire Collective for months, and I finally pulled the trigger on them last month along with a pair of cowhide clogs. This year, most of the clothing that I bought was secondhand. I have no regrets, and my wardrobe is so much more interesting because of it.
Big shoutout to Vestiaire and all the great secondhand and vintage retailers out there encouraging people to reduce our addiction to brand new things so Mother Earth can breathe easier!"
— Bianca Giulone, Associate Music Editor
"I had been hunting for a new coat for this winter, something that had an interesting design, was versatile and functional. I also wanted something colorful as most of my coats are pretty neutral. I bought this Nanushka coat on Farfetch. It's such an ingenious take on the puffer coat."
— Sonia Manalili, Podcast Producer
"My favorite purchase this year is this incredibly cozy hoodie by HUF in collaboration with Japanese illustrator Hajime Soroyama. As a fan of his surrealist art I was stoked to own a piece after the collab was announced back in August. It also feels nice to see Soroyama-san join forces with Dior, as it has added a new dimension to the appeal of his art."
— Sanzhar Toxanbayev, Editorial Assistant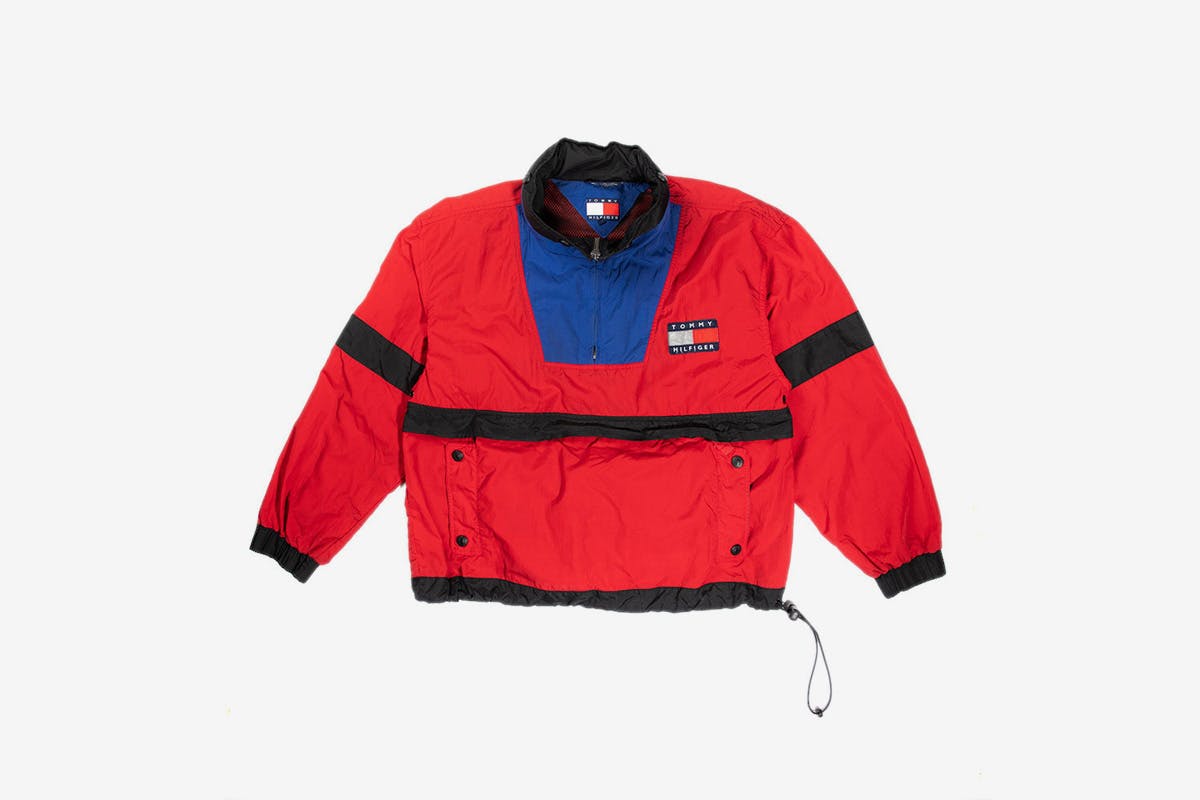 "My decision this year was a no-brainer, I snagged this Tommy Hilfiger windbreaker from a box in my basement. My mom bought this back in 1996 from Macy's. It's durable, comfortable, and offers a lot of crucial traits you would need from a piece like this!"
— Dana Reeves, Video Producer
"I have no idea what season it's from, but the moment I laid eyes on this I knew it was the only cardigan I needed in my closet. And yea, it was #foundonGrailed, because who pays retail? Where else could I have chanced on an arygle sweater so fire that upon receiving it I wore it three days straight? Most sweaters with the pattern feel stuffy and dated, and Needles designer Keizo Shimizu probably knew that when designing this version. The buttonless silhouette and boxy form make it perfect to layer over a t-shirt for a subtle flex."
— Daniel So, Branded Content Editor