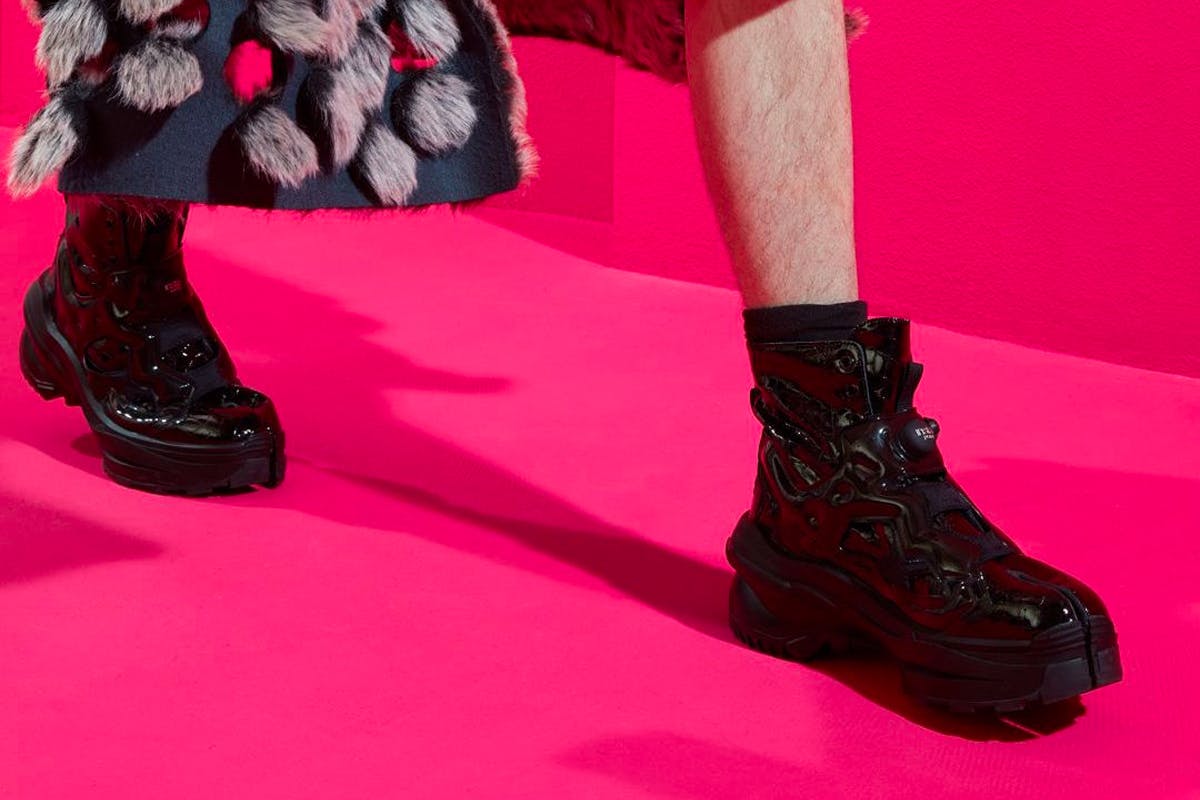 Reebok is perhaps best known for its classics line of sneakers, most popular during the aerobics craze of the '80s and early '90s and now considered some of the best no-frills kicks on the market. Models such as the Classic Leather, Club C 85, and Workout are highly successful both as mainline sneakers and the subject of collaborations.
Unfortunately, the popularity of Reebok's classics line paired with today's consumer penchant for hype, have caused some of Reebok's sneaker releases to fall under the radar — unjustly so. Reebok has a highly impressive lineup of collaborators, both past and present, ranging from Maison Margiela and BAPE to the more contemporary Pyer Moss and Brain Dead.
One of Reebok's greatest strengths lies in its ability to select exciting and thought-provoking designs from its sportswear archive and allowing its roster of designers to give the models a contemporary twist. In doing so, Reebok shows it understands one of the defining footwear trends of the past few years, retro performance sportswear, and, in some cases, takes it a step further by tapping into the sneakerhead fascination with functionality and technical materials.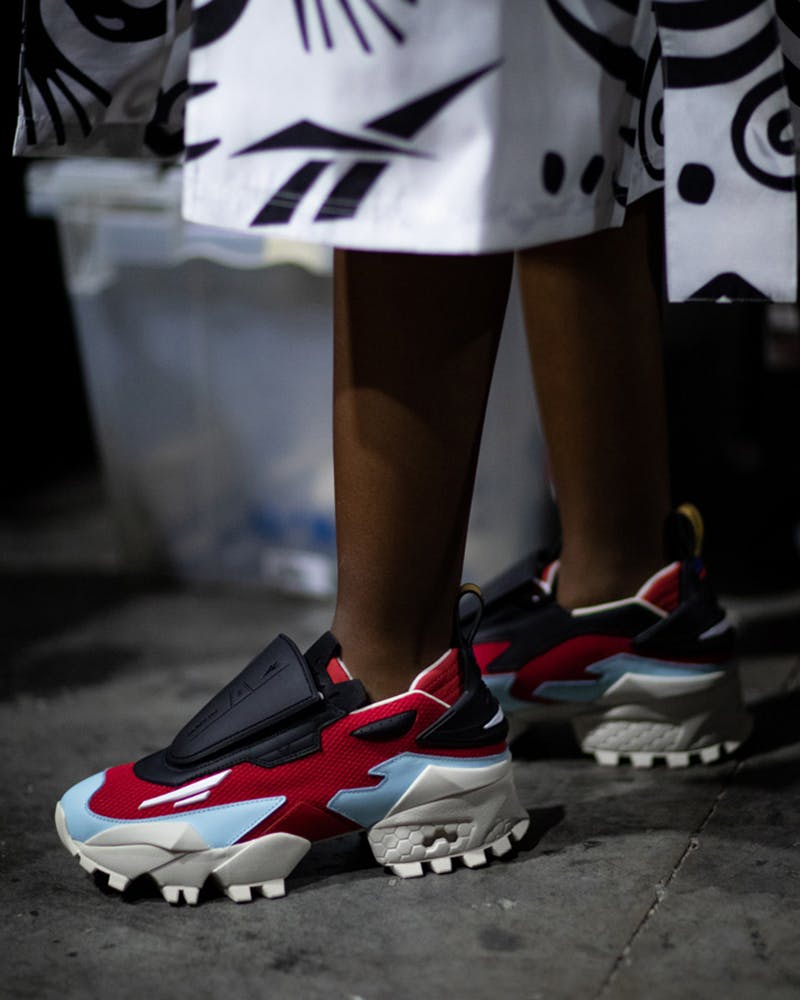 The ongoing collaboration with Kerby Jean-Raymond's Pyer Moss label is proof of that. As the global creative director of the brand, the designer takes inspiration from archival Reebok models but delivers a wholly modern and reimagined aesthetic. Take the Reebok by Pyer Moss Mobius Experiment 3, for example. It draws inspiration from the original Mobius line, which included basketball and turf shoes, but adds premium materials and feels simultaneously retro and relevant. This multi-year partnership has produced four original sneaker designs and is one of Reebok's strongest current collaborations.
In addition to giving Jean-Raymond unprecedented creative freedom and having a longstanding partnership with fashion juggernaut Vetements, Reebok also works with the likes of young, forward-thinking brands such as Cottweiler, Korea's KANGHYUK, Ximon Lee, and Angus Chiang. While those may not be household names to the casual observer, each collaborator has bought into Reebok's ethos of taking the most beloved or recognizable parts of archival silhouettes and transforming them for the modern consumer.
Ximon Lee's DMX Trail Hydrex, for example, fuses a neoprene, Chelsea boot-like upper with a decidedly bulky, performance sole. Cottweiler uses a similar, DMX Shear sole unit and combines it with a much more formal driving shoe upper. Similar trail-inspired tooling can be seen on Pyer Moss' latest release, the Reebok by Pyer Moss Experiment 4 Trail Fury.
For those that prefer more traditional sportswear silhouettes, Angelo Baque's Awake NY and Reebok have you covered, recently presenting a co-branded Club C 85 Trail Shadow. The sneaker is also available in mainline versions, of course, but smart co-branding and a vintage-inspired colorway make the collaborative version feel that much more special.
Reebok's work with Maison Margiela, though, is perhaps its most impressive, due to the fact that the designs are elevated enough to come from Martin Margiela's fashion house but aren't so high fashion that they become unrelatable to the normal sportswear fan. Maison Margiela x Reebok perfectly balances luxury with archival sportswear. The duo's Classic Leather Tabi is the perfect example of how both brands have been able to coexist without compromising too much on what makes each brand unique.
https://www.highsnobiety.com/shop/product/Classic-Leather-Tabi-Black/
In short, Reebok's ability to stay true to its own design ethos, tap into several leading footwear trends, and put together a multi-facetted stable of collaborators and designers places the British sportswear brand firmly at the pinnacle of the footwear industry.
And if that didn't convince you, the fact that Reebok and adidas were able to come together for a totally unexpected collaboration in the Instapump Fury Boost should have you considering Reebok more seriously next time you're looking to add to your rotation.
Shop more underrated Reebok collaborations below