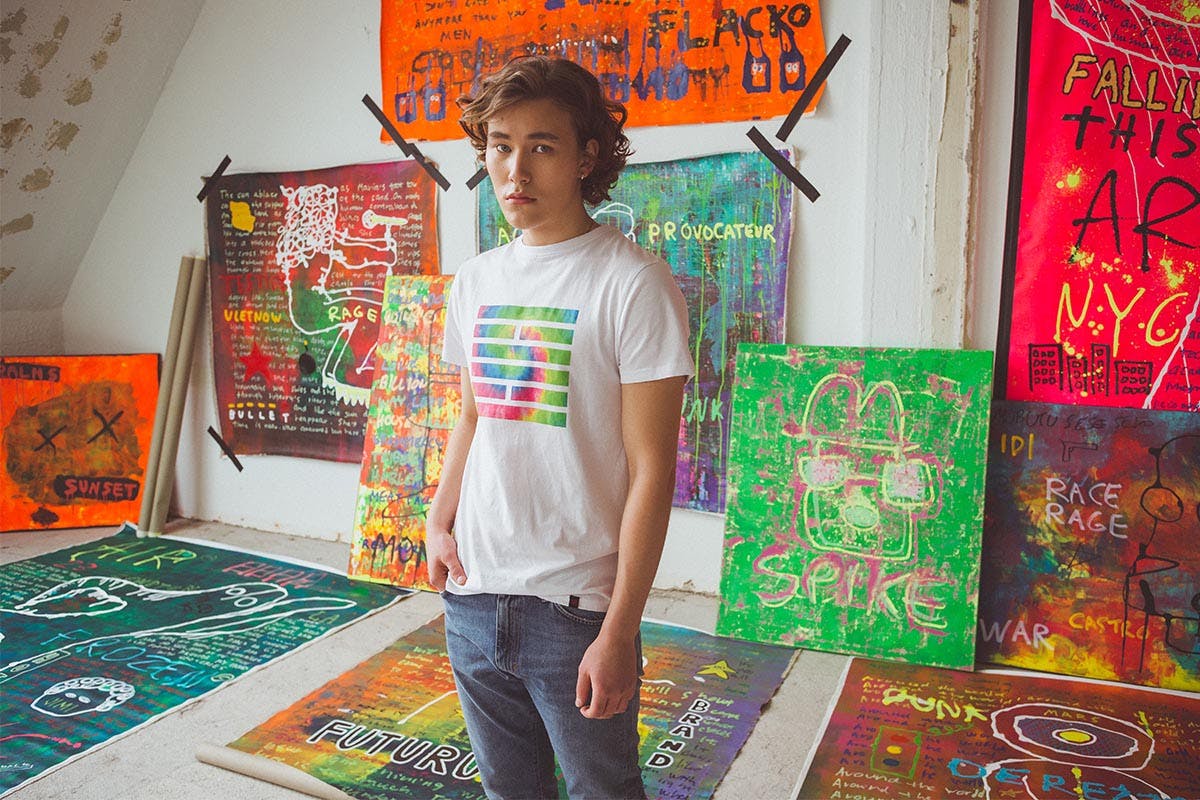 It's not every day you hear about a clothing brand started by a former hockey player, but that's exactly the story behind Billebeino. The label was created by Ville Leino, a former Buffalo Sabres player, who channeled his passion for sports and the arts into a clothing brand meant for all ages and genders.
As a professional athlete with a career most people only dream about, Leino's body took a huge toll as the years went by. In between bouts of recovery and physical rehab, Leino took up painting which acted as a therapy of sorts and eased his mind from the immense stress of professional sports.
It was here where the idea for Billebeino was born. "I started using this one image as a signature," explained Leino on his website. "One day my friend Juhani Putkonen (later co- founder) came to visit me in Buffalo, he was mesmerized by my signature image that appeared in every painting I had made." After some deliberation, the pair decided Leino's signature would become the brand's logo.
Everyday staples like short and long-sleeve tees, sweatshirts, hoodies, caps, and beanies make up most of Billebeino's line-up, and their commitment to responsible manufacturing makes them attractive to those looking to minimize their environmental footprint — most pieces are made of 100% recycled materials from Pure Waste.
Take a look at what Billebeino's been cooking up and check out everything they have on offer at billebeino.com.