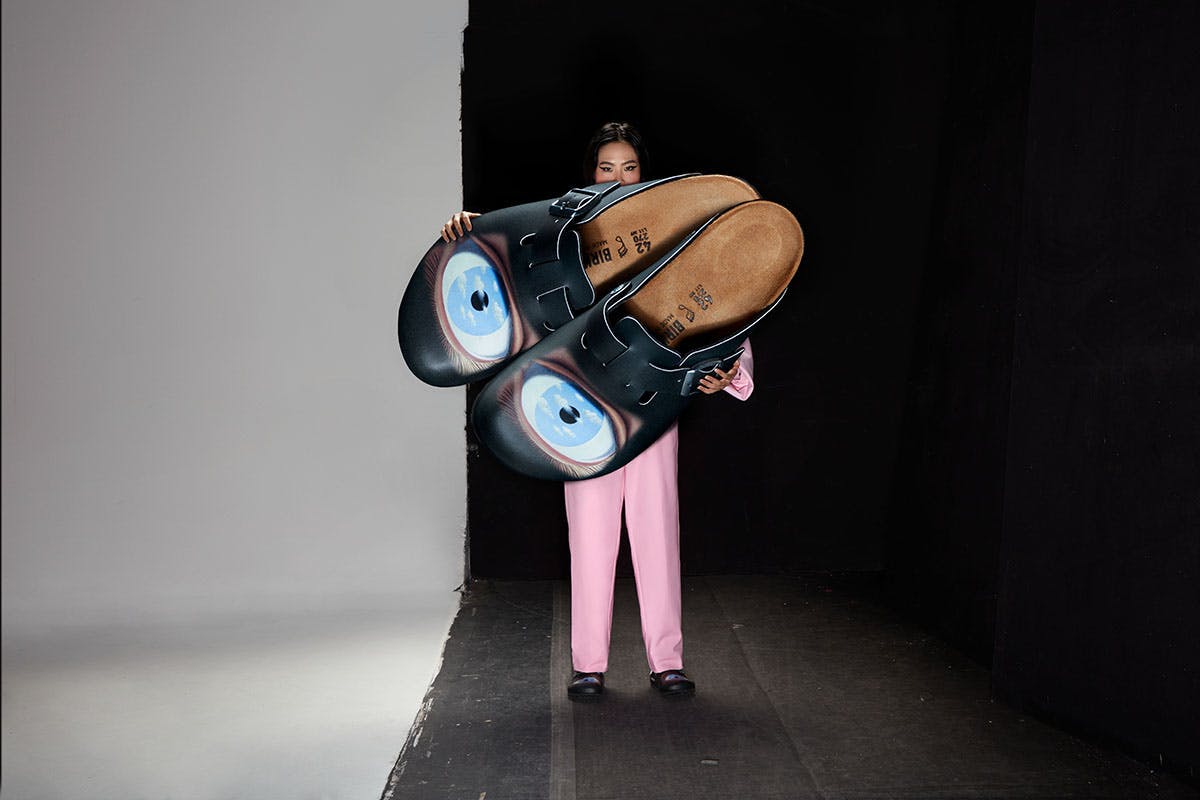 Brand: Opening Ceremony x René Magritte x Birkenstock
Season: Fall/Winter 2021
Buy: Online at Opening Ceremony's website
Editor's Notes: Birkenstock is transforming its beloved Boston clog into a Surrealist work of art.
In collaboration with Opening Ceremony, the shoe giant partnered with the Magritte Foundation to bring the Belgian painter's work to the feet of art enthusiasts and comfy footwear fans alike.
Two of René Magritte's most celebrated works, L'Empire des Lumières and Le Faux Miroir, are reproduced on the Birkenstock Boston, a slip-on with a rounded, covered toe and a singular buckle at the vamp.
The former painting depicts a street shrouded in darkness against a blue, sunlight sky. Similarly, the latter frames a bright, cloudy sky in the pupil of a human eye.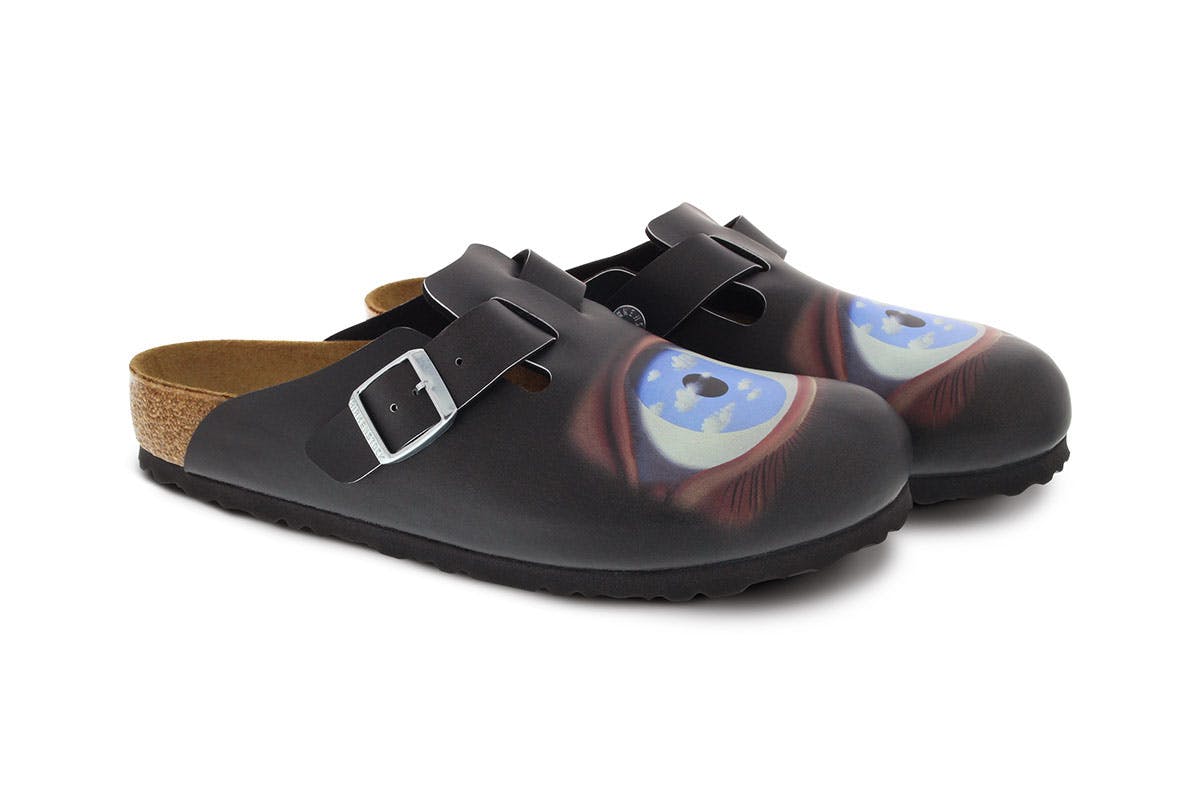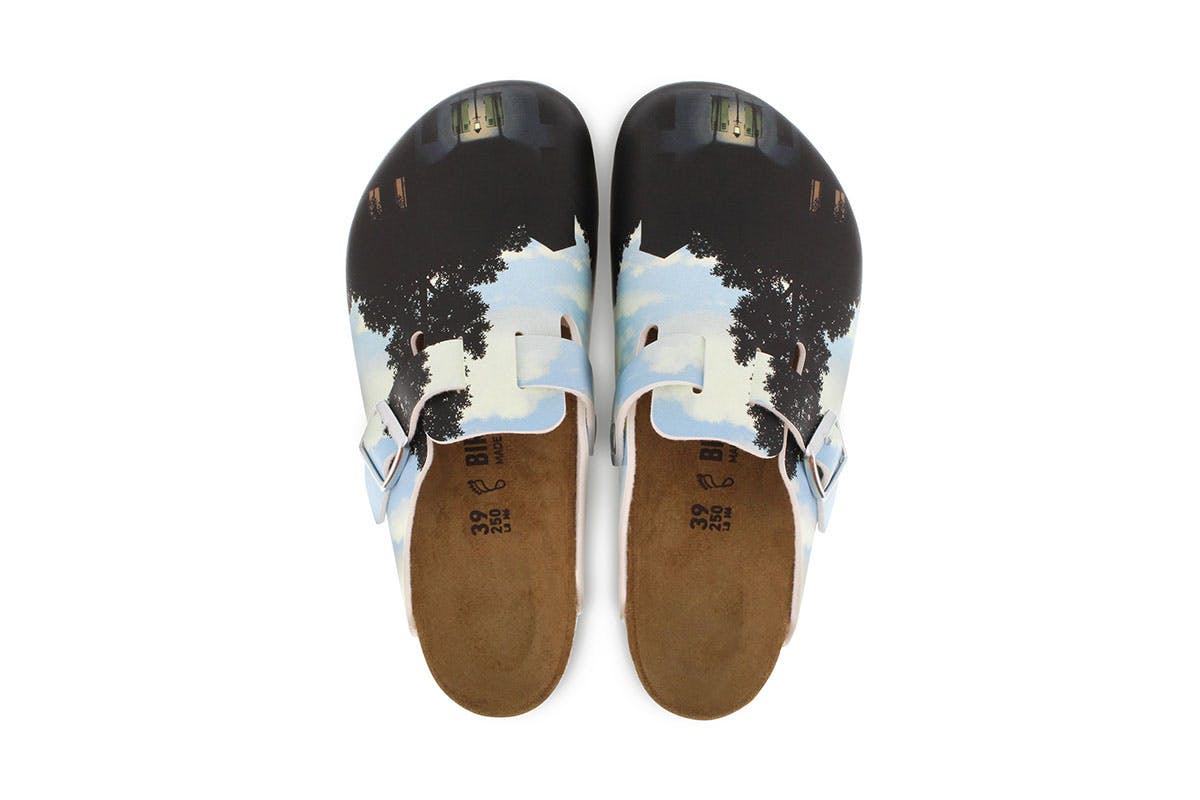 Though Magritte and Birkenstock might seem like an odd pairing, they're not entirely surreal bedfellows.
Back in 2014, Opening Ceremony and the Magritte Foundation immortalized The Lovers, Sheherazade, and Double Reality on the Boston clog.
Magritte's mind-bending work has inspired a bevy of other fashion brands, too.
Olympia Le-Tan released a collection of clutches bearing the painter's work, and Moschino borrowed Magritte's famous phrase from The Treachery of Images — "This is not a pipe" — for a series of products reading "This is not a Moschino toy."
And of course, Comme des Garçons' famous "Bare Feet" shoes reference the artist's 1935 painting The Red Model.
Interestingly, Magritte's father was a tailor and his mother a milliner, influences that perhaps shaped Magritte's aesthetic and its propensity for sartorial interpretation.
Shop our favorite footwear