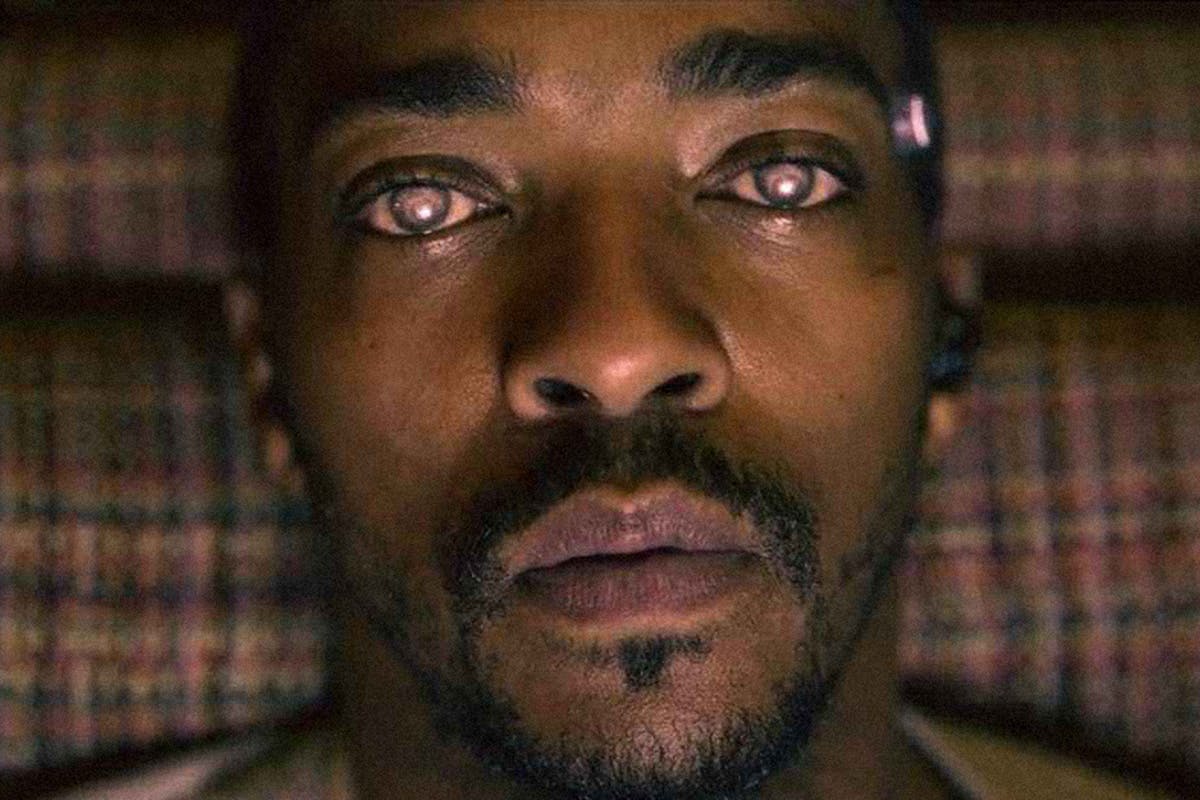 Editor's note: The following contains spoilers for various episodes of Black Mirror.
A lot has happened since Black Mirror first graced our screens — initially on the UK's Channel 4 between 2011-2013 — and more recently on Netflix as the show has extended from 2016 onwards. Created by Charlie Brooker, the science fiction anthology series was made with the intention of examining modern society and the unexpected consequences of new technologies. This intersection of society and tech is core to the show's success.
While some episodes are frightening, the technology at the heart of this fear usually seems far off — ultimately providing some level of comfort knowing we aren't quite there yet. However, certain episodes are rooted in a present not unlike our own, suggesting that if the tech is already available, what's stopping us as a society from descending into these terrifying scenarios today?
Coinciding with the release of Black Mirror's fifth season on Netflix (which released June 5), we've examined the seven episodes of the show that are already happening in some form — or could most feasibly happen in the very near future.
Nosedive
Season 3, Episode 1
Often touted as one of the episodes most similar to our reality, "Nosedive's" premise of a world in which daily interactions are rated on a social network is eerily familiar to our present lives. Beyond apps like Instagram and Facebook, where a person's popularity is seemingly related to their number of likes and friends, we've normalized rating in our society through services such as Uber, Google, Yelp and more.
The Chinese government is even developing the Social Credit System, a reputation system that will generate each citizen's "Personal Credit Score" – a kind of social credit standing based on their behavior. The only aspect of this episode that doesn't quite hold up yet is the perma-contact lens which allows everyone to follow their scores in real time, but between live updates direct to our phones and Google's similar Glass eyewear tech, we're certainly almost there.
The National Anthem
Season 1, Episode 1
Black Mirror's pilot episode plays less with technology and more with shock value and social commentary. When a member of the British royal family is kidnapped, terrorists demand that the Prime Minister has sex with a pig on live television otherwise the princess will be killed.
Regarding technology, there is nothing unfeasible about "The National Anthem." It could literally happen today.
Rather, the moral quandary in this episode comes from whether the government and society at large would descend into such behavior, at least on the vastly public scale depicted in the show. Controversially, some time after the episode aired a rumor surfaced that former UK Prime Minister David Cameron had had sex with a pig's head during his undergraduate days at Oxford University. However, the claim was never substantiated.
Shut Up and Dance
Season 3, Episode 3
Once again, this episode deals with technology that already exists. 19-year-old Kenny downloads anti-virus software from the internet which inadvertently allows hackers to access his webcam and record him masturbating. They blackmail him into doing things for fear that they'll release the video to his contact list, setting him off on a series of encounters with other people who are being blackmailed too.
Years ago this would have been a terrifying thought, but in today's world it's so common that this type of sextortion is simply known as "webcam blackmail."
The emphasis in "Shut Up and Dance" is therefore not so much on if this scenario could happen, but instead it serves to remind us that these things do happen, shifting the onus on us to protect ourselves and ultimately to do the right thing in the first place.
Hated In the Nation
Season 3, Episode 6
The swarm of killer robotic bees in "Hated In the Nation" is surprisingly not that far-fetched. Robotics are increasingly becoming smaller — with drones the size of small birds a reality today — coupled with algorithms that enable "drone swarms" – software that enables groups of drones to fly in unison, emulating the collective formation of animals.
Considering social media's predilection to mobbing individuals — often before one has the chance to prove themselves innocent — "Hated In the Nation" simply becomes a story that's only a couple of steps away from being our reality. It's of course unlikely that such powerful tech would be used in something as fickle as social media takedowns, but all of the elements already exist.
The Waldo Moment
Season 2, Episode 3
Many have likened Waldo, a CGI cartoon bear who rises in politics thanks to his populist ideals, to President Donald Trump, and the comparison isn't entirely misguided. Both go from being entertainers (as well as a businessman in Trump's case) without political backgrounds, who grow in popularity thanks to their demagogic rhetoric, eventually allowing foreign meddling to seep into society resulting in a police state. Well, one could argue that the last part is not congruent with Trump's government, it simply depends on how literally you take the claim.
The only implausible aspect of this narrative is that Waldo is not a real person, rather an animated character. But considering the types of candidates who've run for office around the world in recent years — reality TV stars, bodybuilders-turned-actors, and comedians — a Waldo-type doesn't seem that far off.
Striking Vipers
Season 5, Episode 1
The latest season of Black Mirror begins with "Striking Vipers," a story that revolves around a virtual reality fighting game played by two friends. In theory, everything in the episode could already happen today, what with the rise of VR and particularly VR porn. Digisexuality is a growing field that has many beneficial outcomes for all sorts of people – those in long-distance relationships, single people who might have intimacy issues, an elevated porn experience, the list goes on.
Smithereens
Season 5, Episode 2
As with previous episodes "The National Anthem" and "Shut Up and Dance," series creator, Charlie Brooker, wanted to write an episode for season five that wasn't grounded in any futuristic technology. The result is "Smithereens," a story about a grief-stricken rideshare driver who takes a passenger hostage while demanding to speak with the CEO of a large social media company.
Everything in "Smithereens" is plausible, and in the case of live drama unfolding on a social media platform as it happens in real-time, we've already experienced our fair share of this kind of coverage.
Brooker explained that the aim was to show, "How this massive drama — this most important day in several people's lives — was reduced to ephemeral confetti that just passes us by; just one more little crouton of a notification. So it was about the disposability of it and how it becomes just another distraction for a myriad of other people."