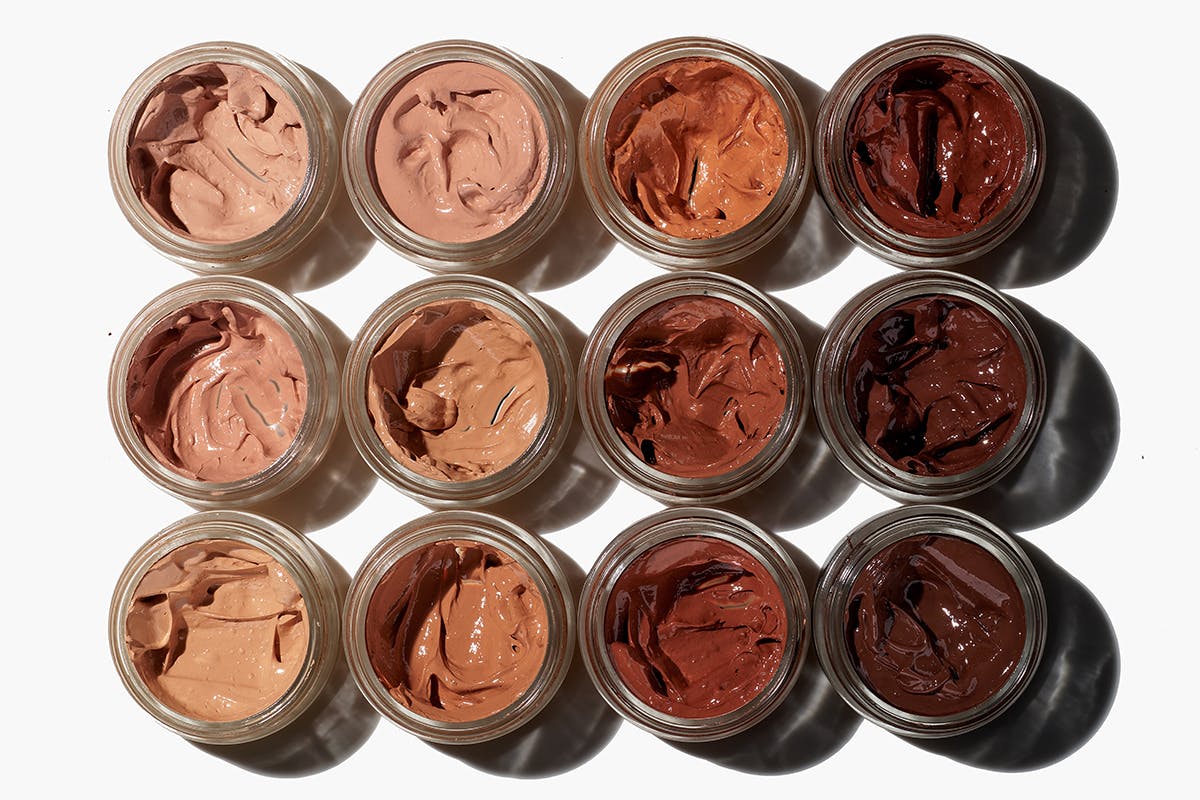 Bobbi Brown is in the Caribbean when I call her.
"I'm a happy girl," the renowned makeup artist says — and she perks up even more when I broach our topic of conversation, her two-year-old beauty brand Jones Road.
Some pertinent context: Brown sold her eponymous brand, Bobbi Brown Cosmetics, to Estée Lauder in 1995, a deal that came with a 25-year non-compete clause. After cutting ties with the beauty conglomerate and the Bobbi Brown brand in 2016, the beauty guru —known for revolutionizing the biz with her vision of pared-down makeup — realized she was itching to start a new imprint. And this time, she would run things her way.
Thus, Jones Road was born on the day Brown's non-compete clause died.
"When I launched this brand, I had no idea if anyone would like anything I made, or if they would judge me," Brown admits. "But I just did it because it was my passion project. I've been incredibly happy and surprised and grateful that people love it."
Beloved for its streamlined approach to beauty, Jones Road launched with six products: pencil eyeliner, shimmery powder and liquid eyeshadow, volumizing mascara, plumping lip gloss, and Miracle Balm, a multi-purpose lip-balm, blush, and highlighter.
Since then, Jones Road has expanded with complementary offerings including a brow pencil, concealer, and skincare. And now, it's welcoming a brand new product, What The Foundation (AKA WTF), to its lineup.
Formulated with jojoba oil, vitamin E, and sodium hyaluronate (a humectant that attracts moisture when applied to the skin), the innovation isn't quite a tinted moisturizer or a foundation — it's something totally unique that provides undetectable, lightweight yet buildable coverage.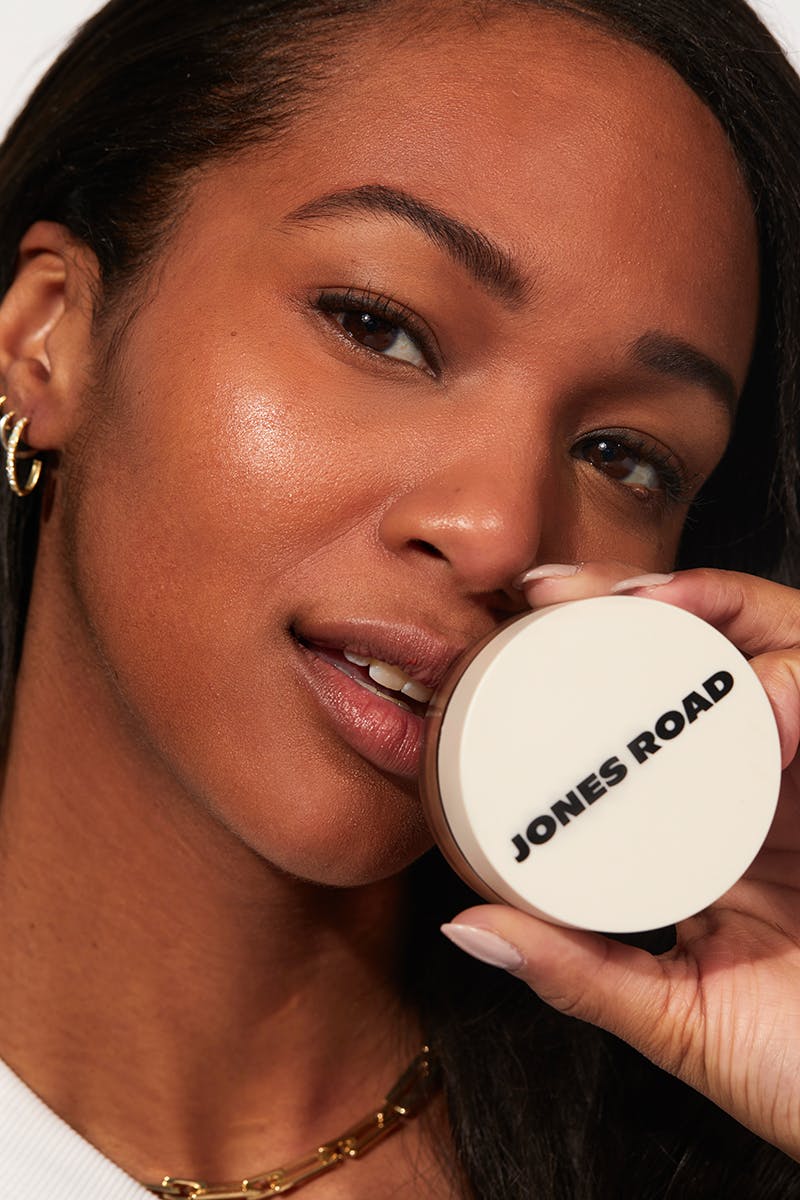 "I wanted the most minimal, no makeup-makeup," Brown recalls. "It's the thinnest thing you could imagine — like SKIMS or Spanx," she adds, comparing the power of shapewear to Jones Road's formulation.
"It does what it's supposed to do, but you don't really see it under your clothes," she elaborates. "It's kind of the same thing with this foundation — do we call it a foundation? Do we call it a tined moisturizer? It's neither of those. So that's why we were like, 'What the Foundation.'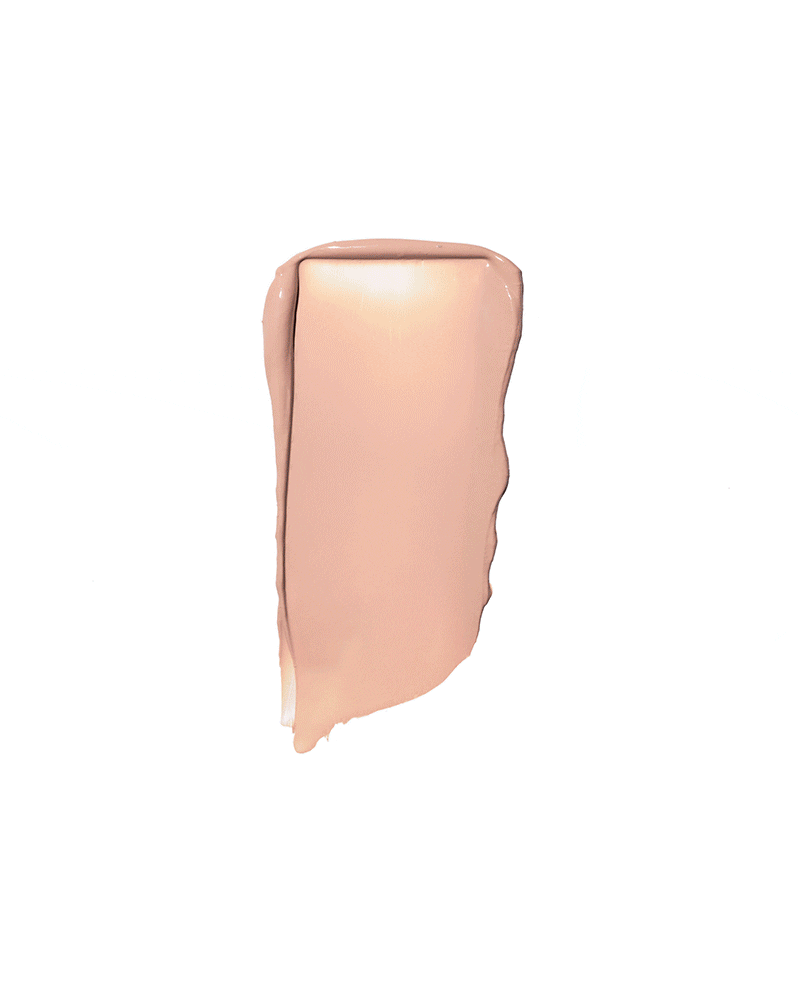 "Except I didn't say foundation. I said, 'What the something else.'"
After taking WTF for a whirl, I can confirm: it's unlike anything I've tried before. Super moisturizing, the formula is perfect for dry skin like mine (and Brown's, as she reveals during our call). On oilier complexions, WTF could certainly double-duty as moisturizer.
I hesitate to call a foundation "juicy," but WTF is pretty damn dewy.
It also plays well with other products — Jones Road's Miracle Balm and concealer pencil melt right into WTF's creamy texture.
Though Jones Road is known for its "no makeup-makeup," a trend driven by the pandemic, Brown is clear: the brand isn't a one-trick pony. "You can get a really strong smokey eye from Jones Road. You can also get a no-color lid with a bit sheen," she clarifies.
Whether you're embracing a minimal look or a full-blown lewk, WTF will make sure you get some awe-induced expletives thrown your way.