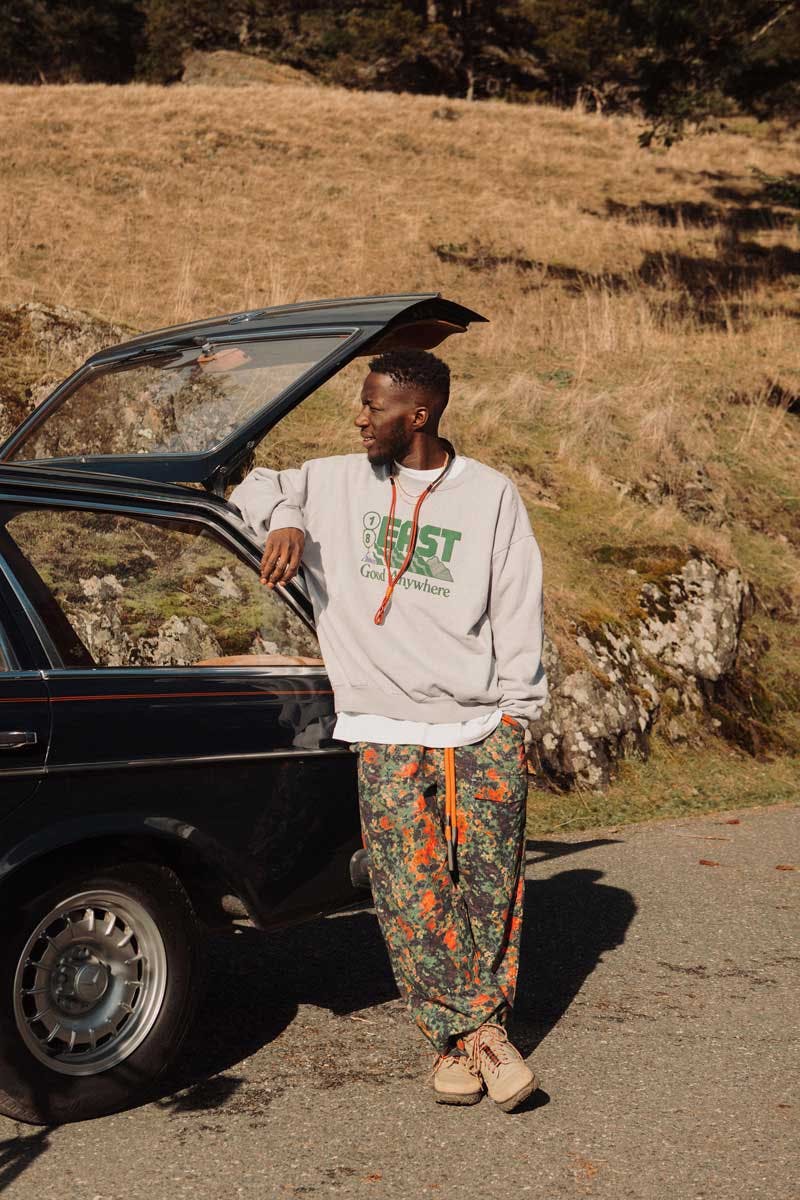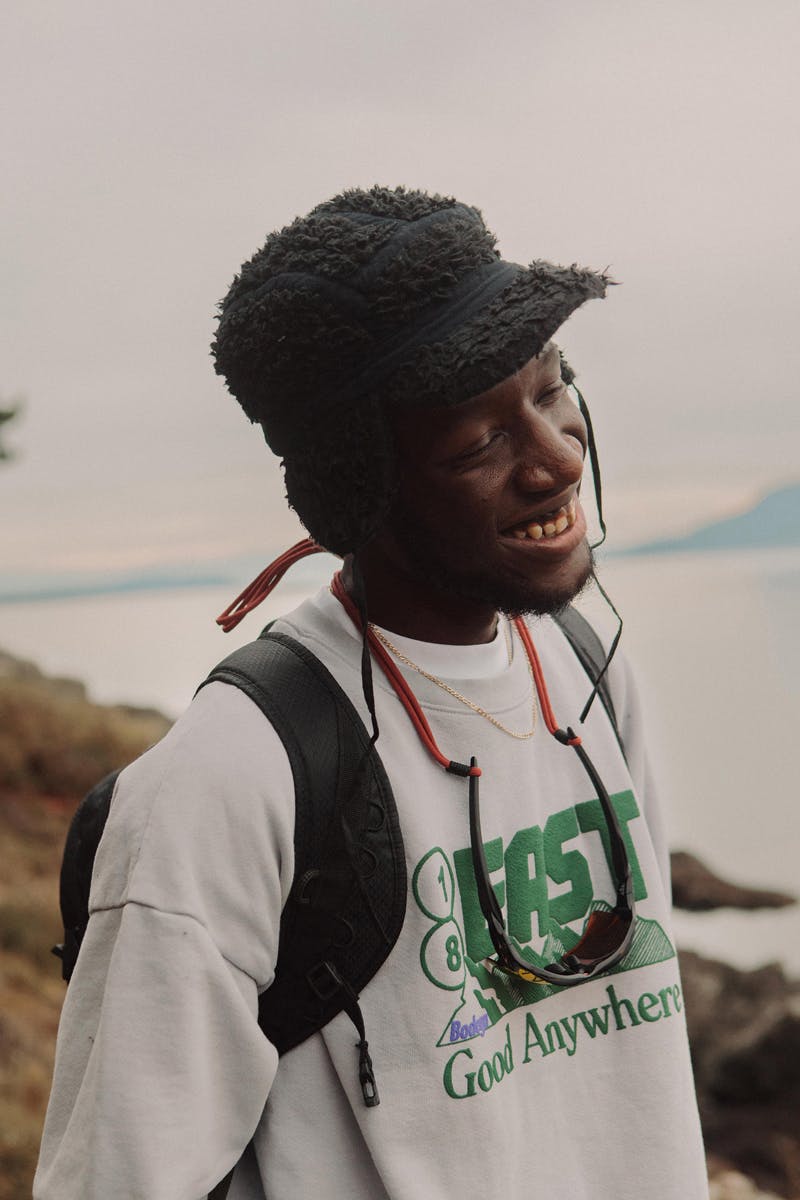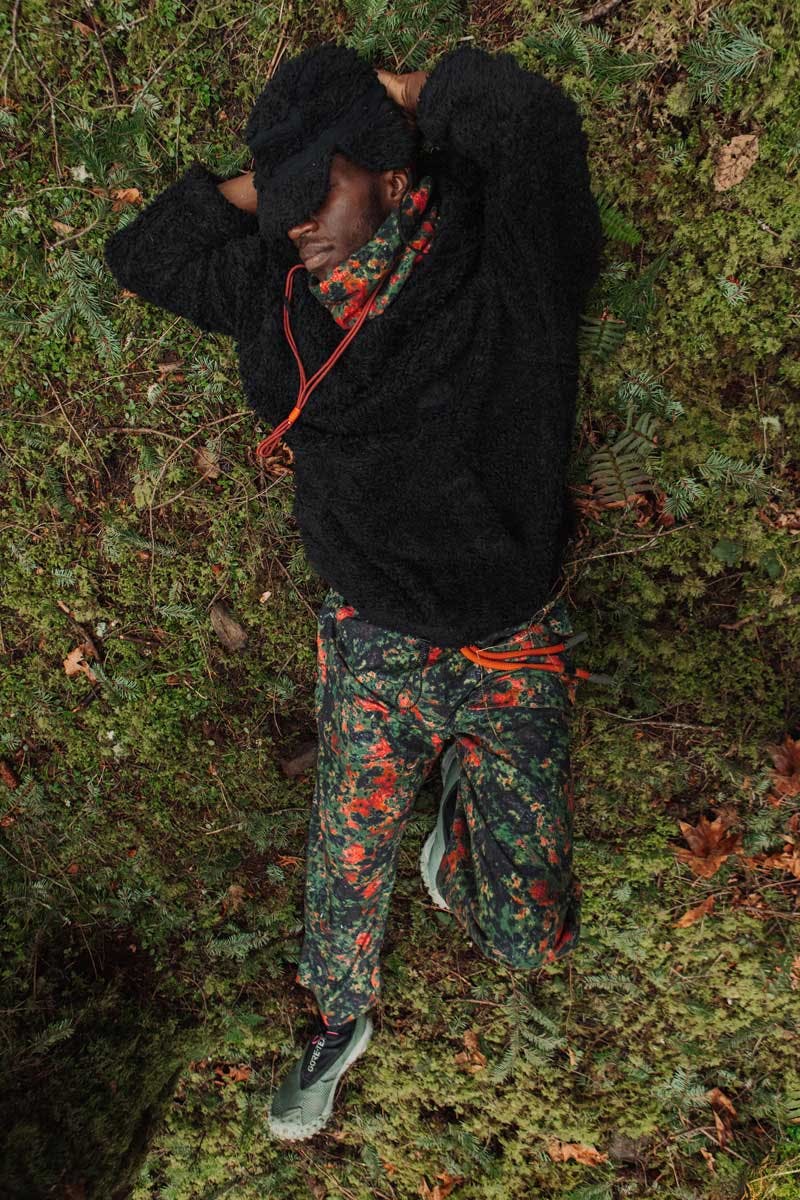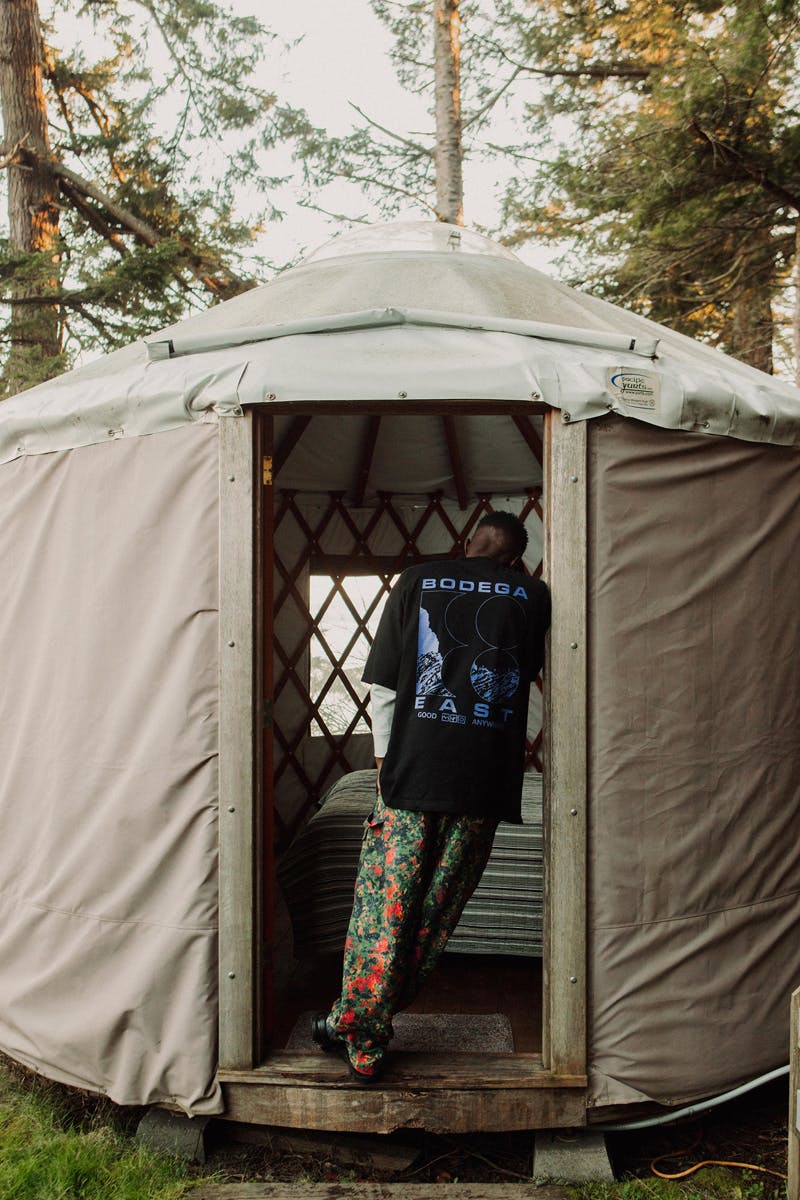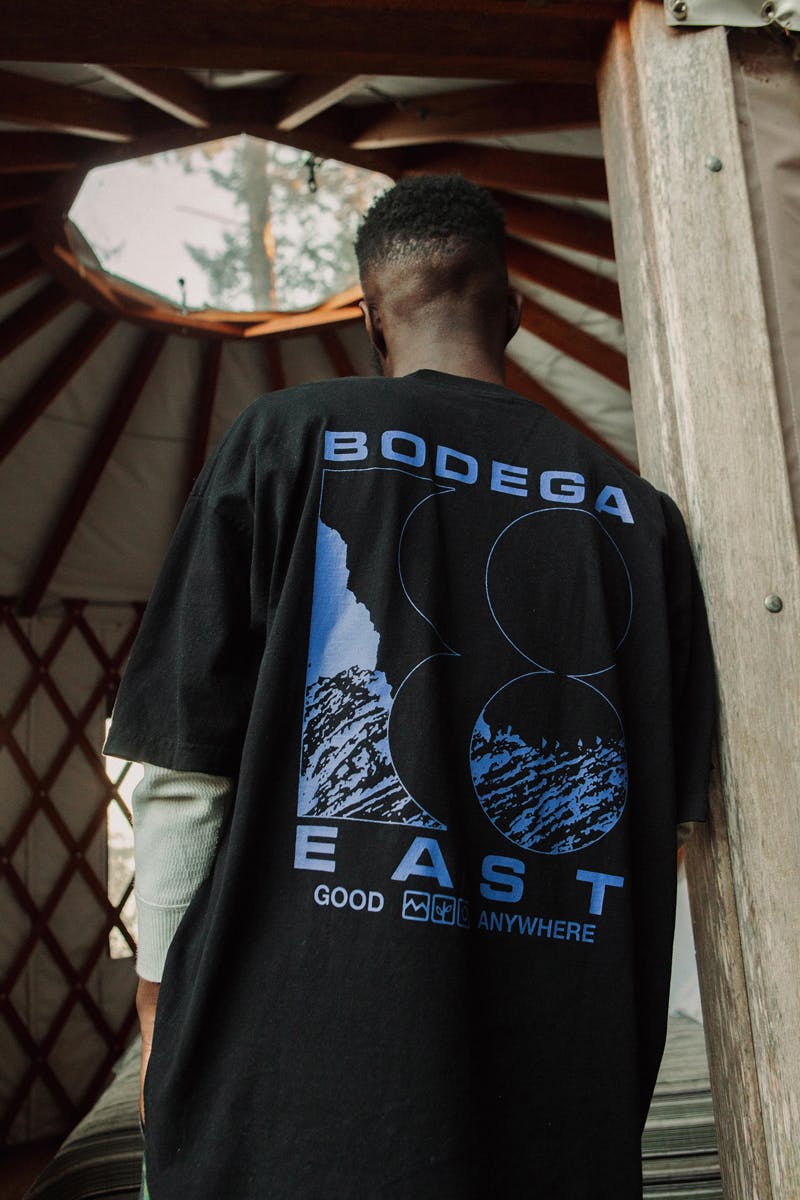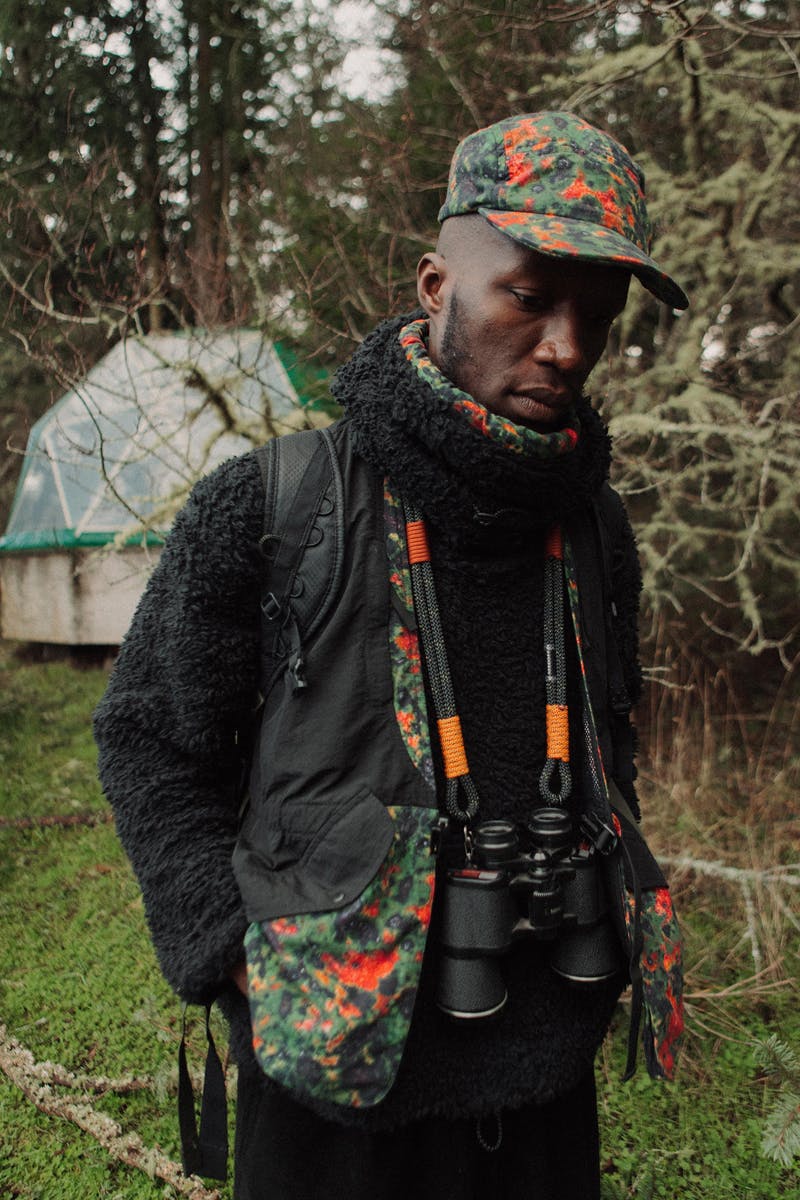 It's about that time of year when one's mind begins to drift to thoughts of adventures outside, free from the chill of winter and threat of viruses. For their inaugural collaboration, Bodega and 18 East are providing the necessary springtime inspo, showcasing their bespoke selection of hardwearing, handmade outdoor gear through lush imagery of folks out and about.
Let's get on the road again, as Willie once sang. Better days are coming (probably). Neither Bodega nor 18 East can guarantee that, though they can ensure that you'll be fitted regardless of rain, shine, or quarantine.
The Bodega x 18 East capsule, which launches February 11 on Bodega's site, is rife with stuff that reflects both partners' New England heritage and shared interests.
A hardy outdoorsy feel is informed by the collaborative parka, cargo vest and double-knee pants while the special sweaters and T-shirts throw it back to the golden days of yore through retro graphics and oversized cuts.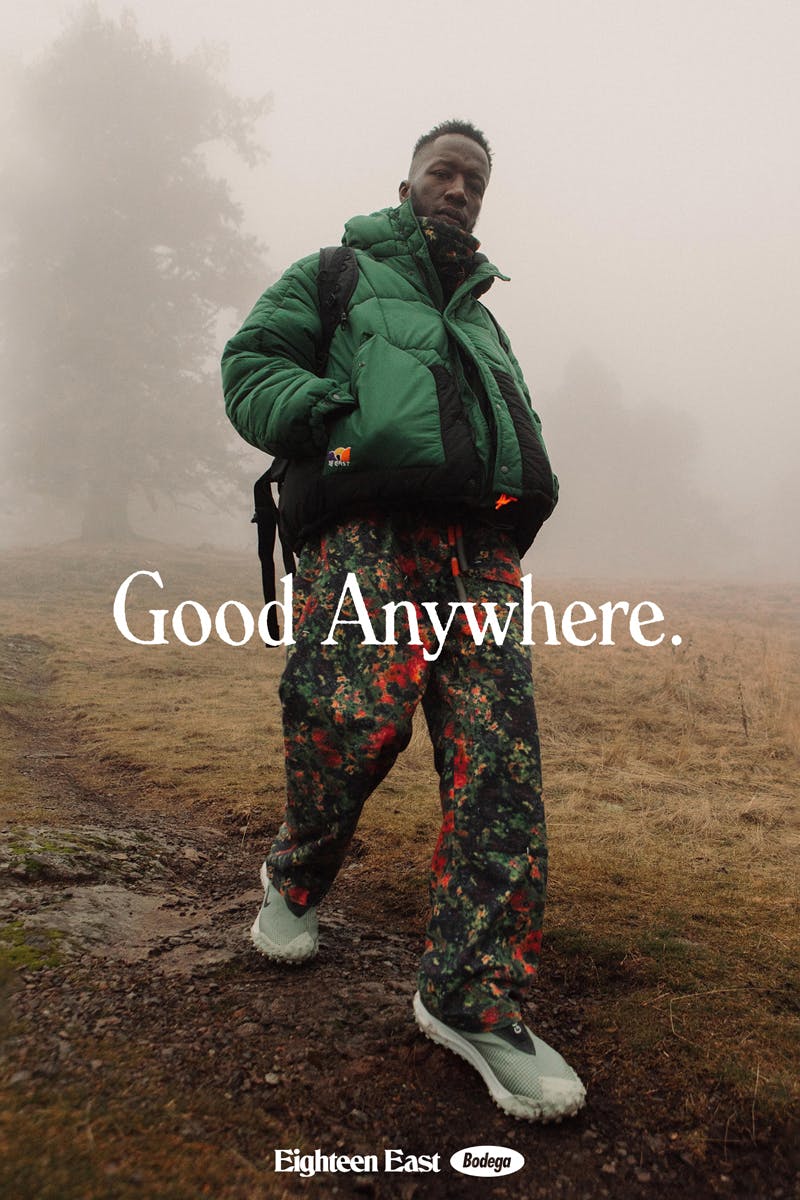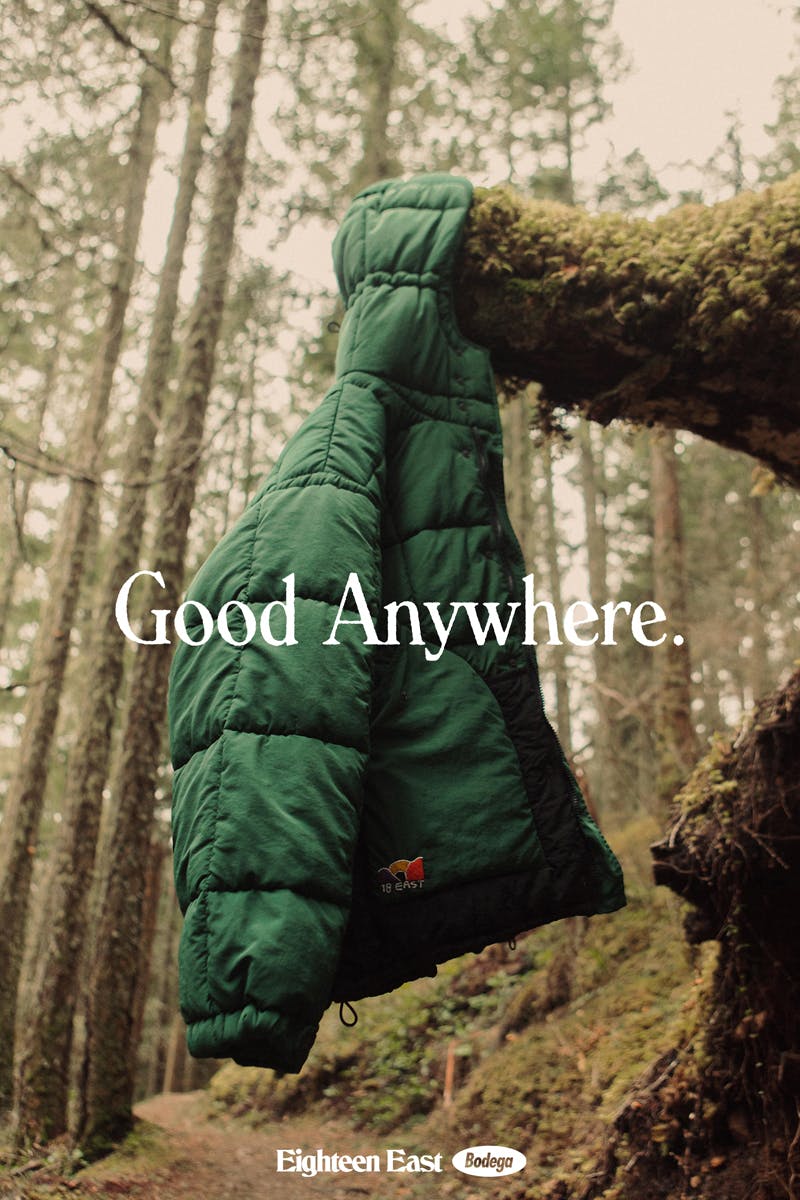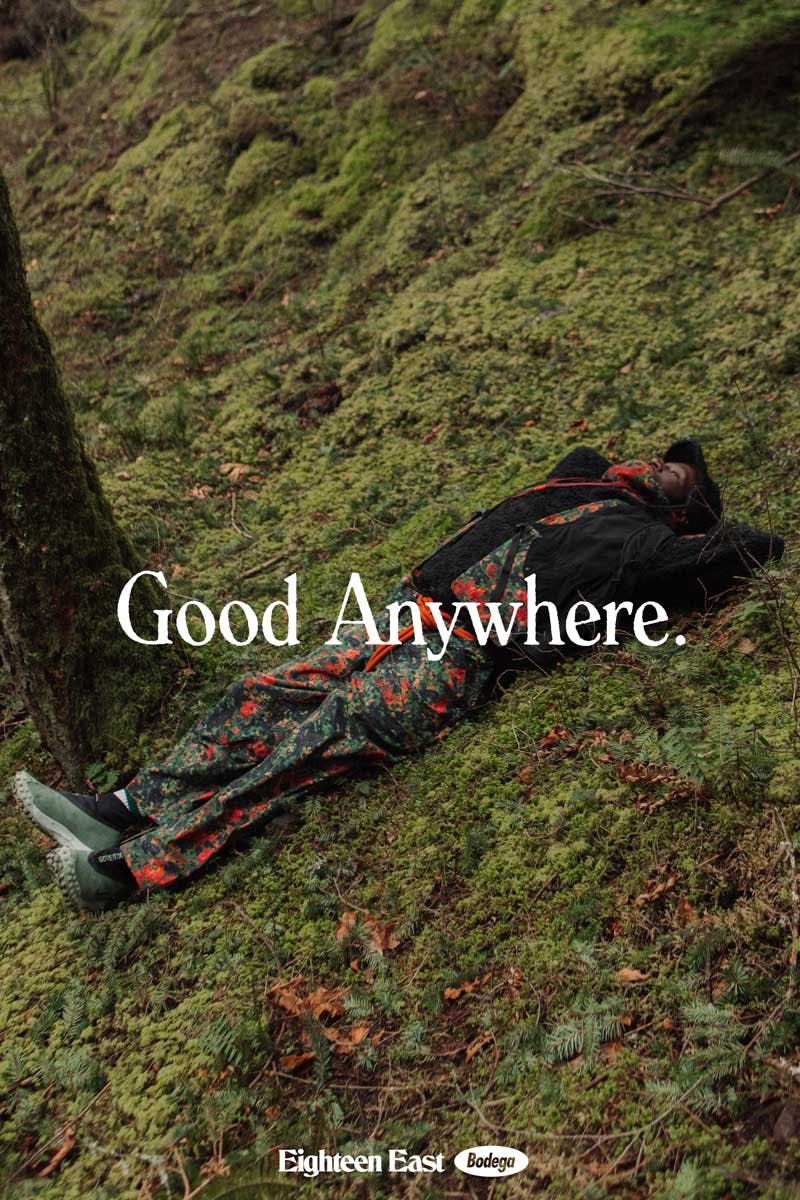 Like the cheeky ad copy says, Bodega x 18 East truly is "Good Anywhere."
There's no secret to 18 East's success: founder Antonio Ciongoli has built up a diehard cult following by simply creating incredibly attractive, imminently wearable clothing at approachable prices.
Conscious craft, including handmade fabrics and hand-stitched details, distinguishes 18 East's fare from other post-skatewear imprints, while Ciongoli's a savvy appreciation for menswear heritage ensures that everything 18 East does feels cohesive.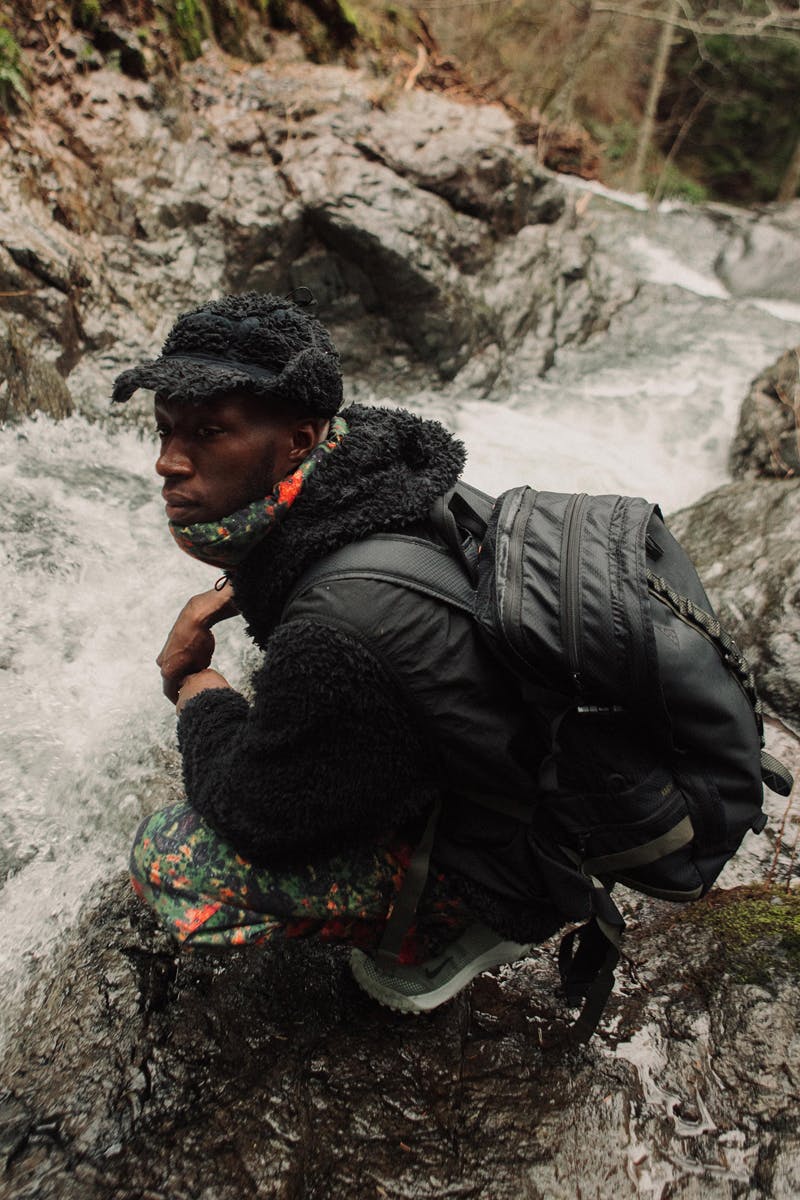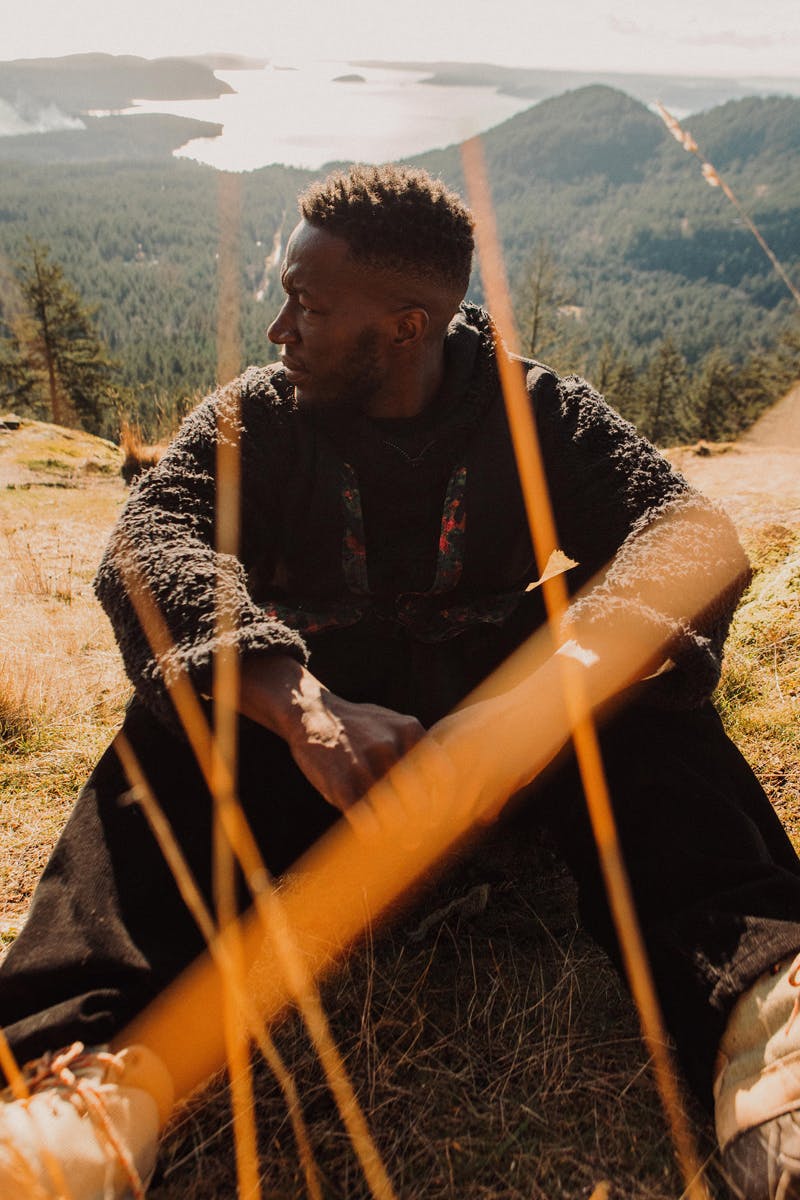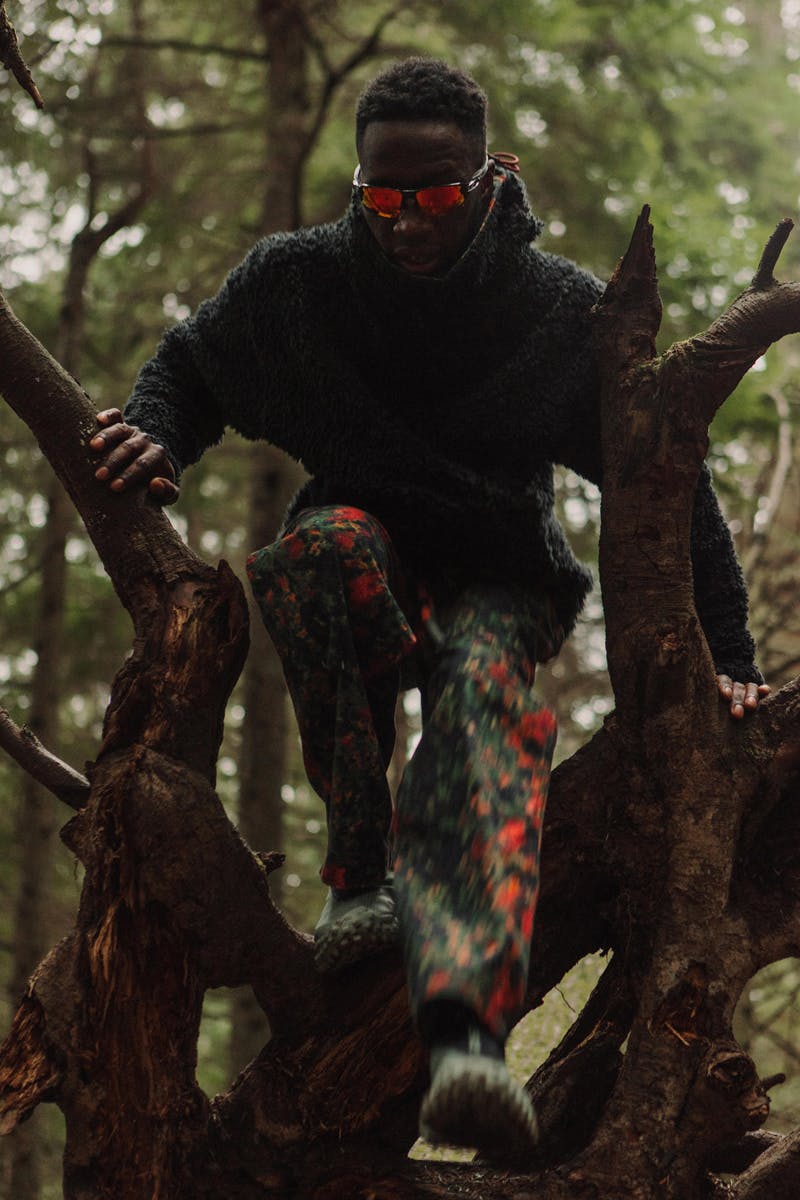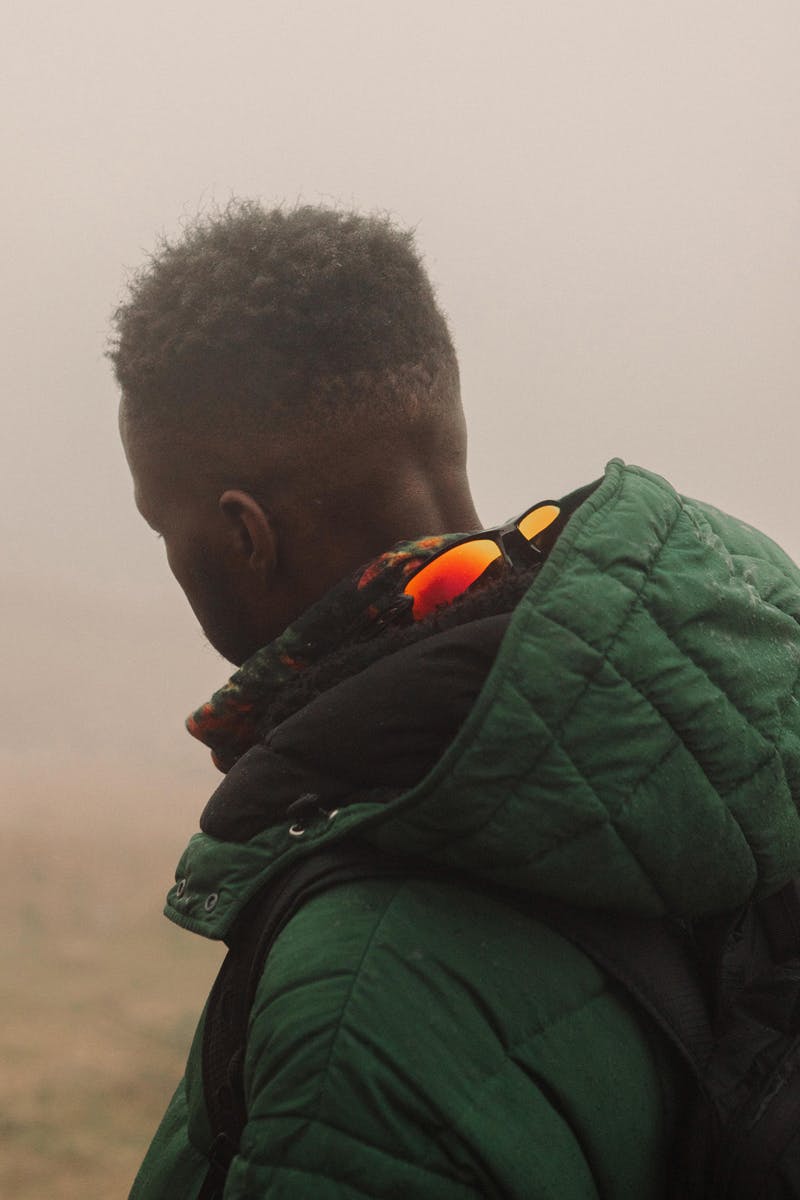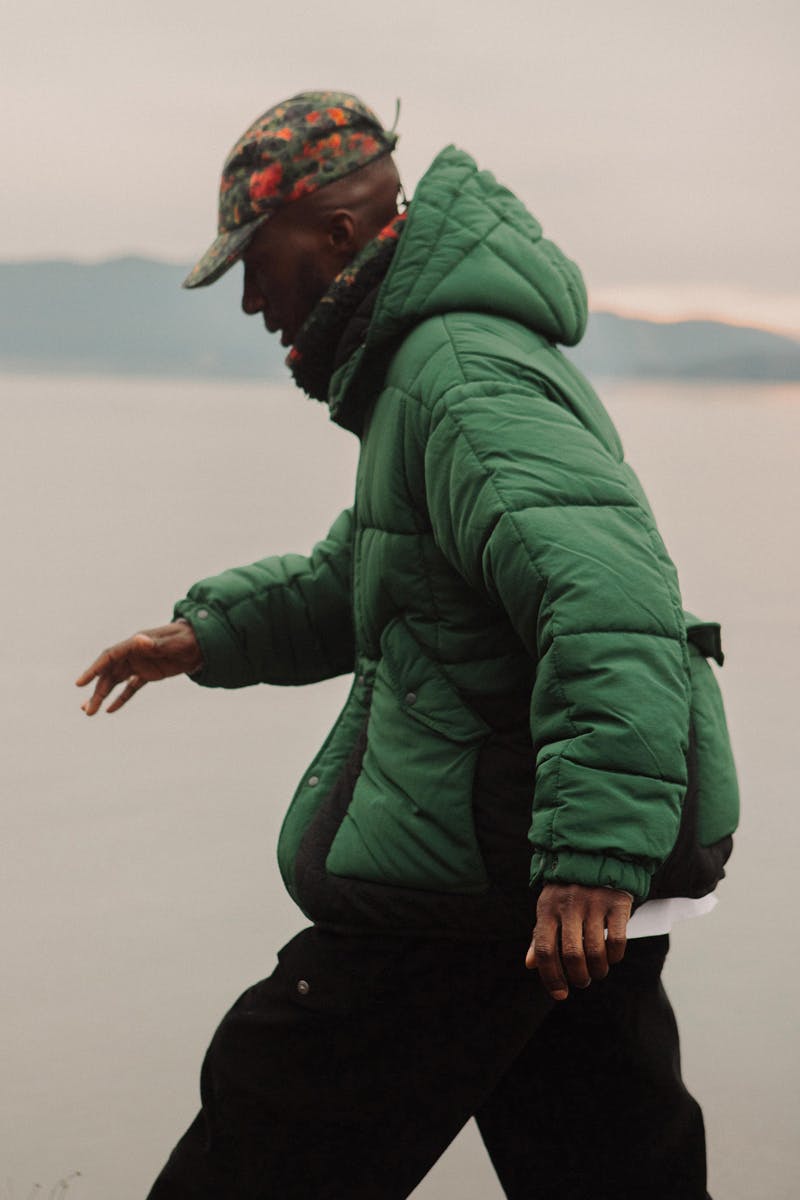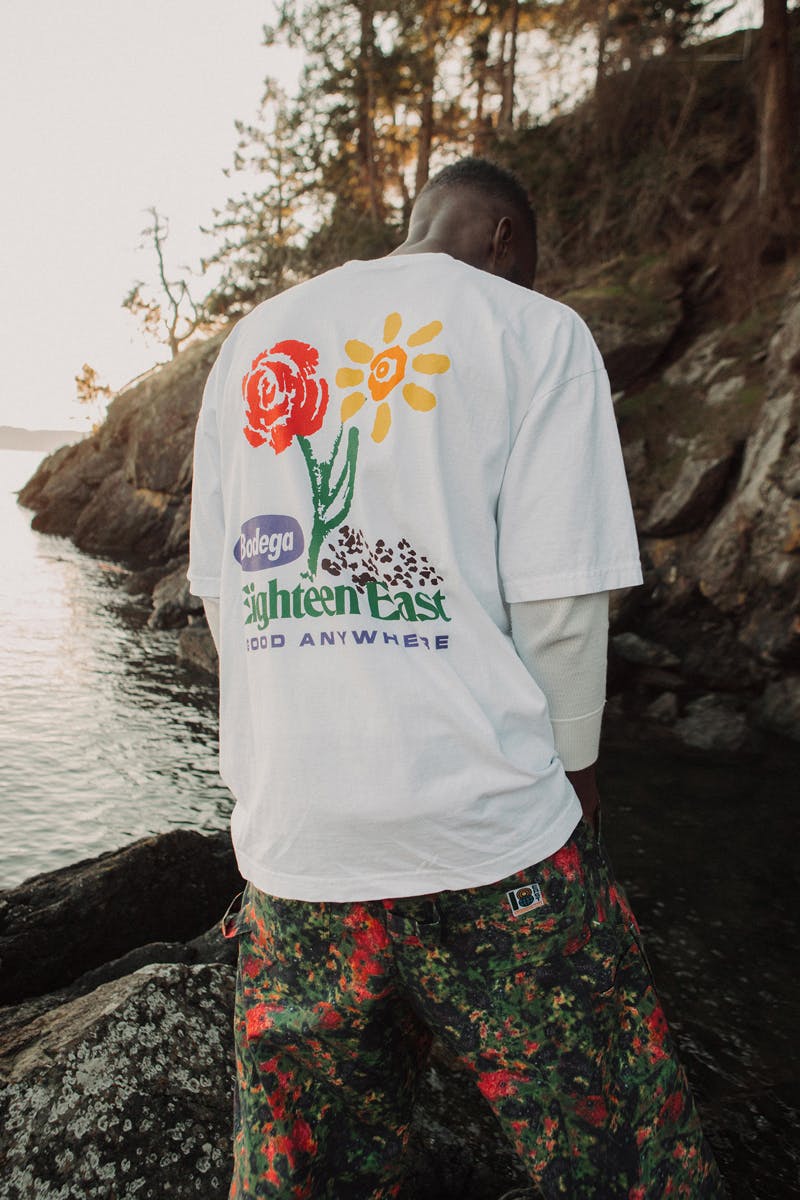 Bodega, for its part, has embraced the funky, outdoorsy feel that's always been part of its brand, lacing up some more trekky Dunks and Carhartt WIP exclusives as part of its ongoing anniversary celebrations.
It's a good time to be alive and it's an even better time to be outside.