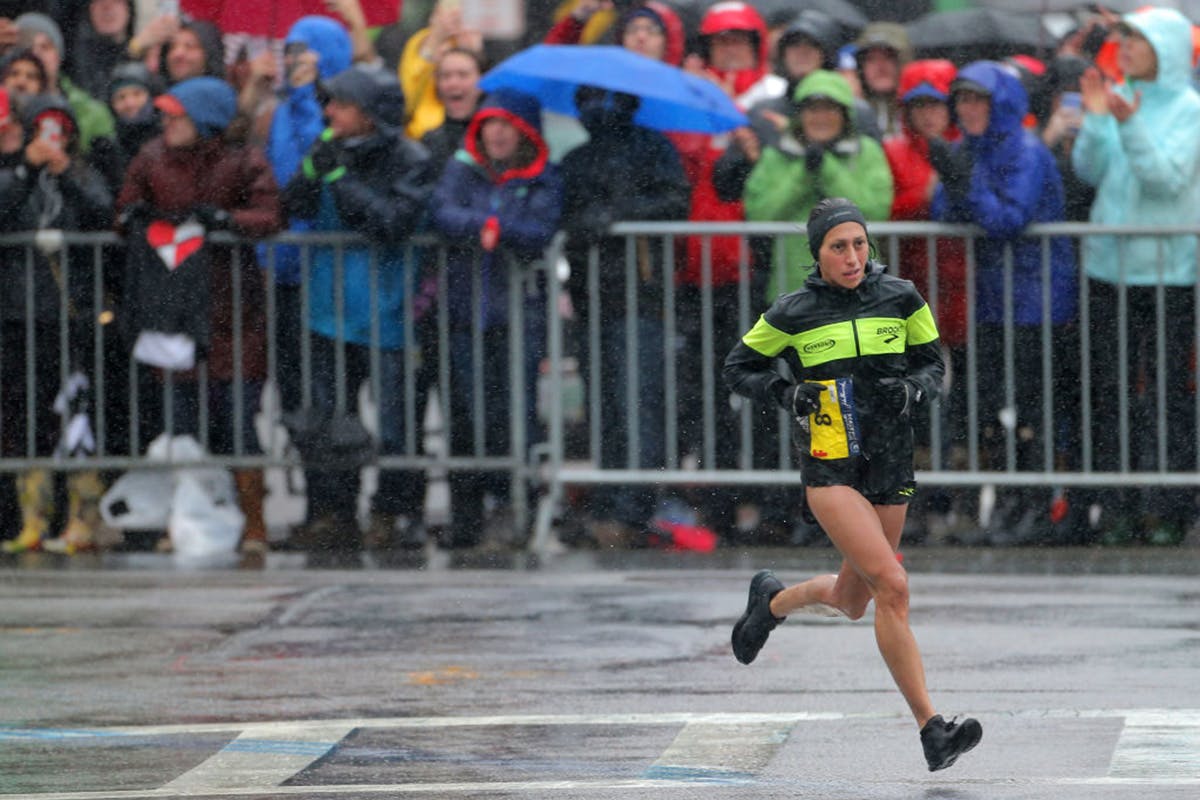 Nike's controversial Vaporfly sneakers have just escaped a ban (for now) that could have been imposed by World Athletics ahead of the 2020 Summer Olympics in Tokyo. Going forward, World Athletics is expected to introduce stricter regulations for new shoes.
While all this was happening, Nike's competitors ASICS, Saucony, New Balance, and Brooks have been working on their own designs featuring carbon-fiber plates, to keep up with Nike's Vaporfly.
In development since August 2017, Brooks' Hyperion Elite features a new proprietary foam and a carbon fiber plate, and it was a prototype [pictured below] of the new Brooks runner that helped marathoner Desiree Linden secure a win at the 2018 Boston Marathon.
WIRED revealed the specs of the Brooks runner, noting "DNA Zero is Brooks' proprietary compound. It has an extremely low specific gravity of 0.12 grams per cubic centimeter, which allowed Brooks to keep the midsole thick while also making the shoe extremely light. The carbon fiber plate is 1 millimeter thick and has a raised spine that is 0.5 mm thick down the middle for additional support."
In another report on the Nike Vaporfly, Footwear News spoke to Kris Hartner, the owner of running store Naperville Running Co., who mentioned that he's seen forthcoming collections featuring similar carbon-fiber plate technology from Brooks, Saucony, ASICS, and New Balance.
Every sport has been through a moment where a disruptive technology forced us to ask the question, "Does this give an unfair advantage to certain athletes?" In 2008, Speedo brought a patented "LZR" full-body swimsuit to the Beijing Olympics, which helped set 25 new world records. Subsequently, full-body suits were eventually banned in competition by FINA (Fédération internationale de natation, the swimming version of the IAAF), but those records still stand today.
In footwear, new technology has a track record of starting an industry arms race. It happened with Nike Flyknit and subsequent knitted technologies, it happened with adidas Boost and the expanded TPU foams that came after it, and now it's happening with carbon fiber plates.
The Brooks Hyperion Elite becomes available on February 27 for $250.