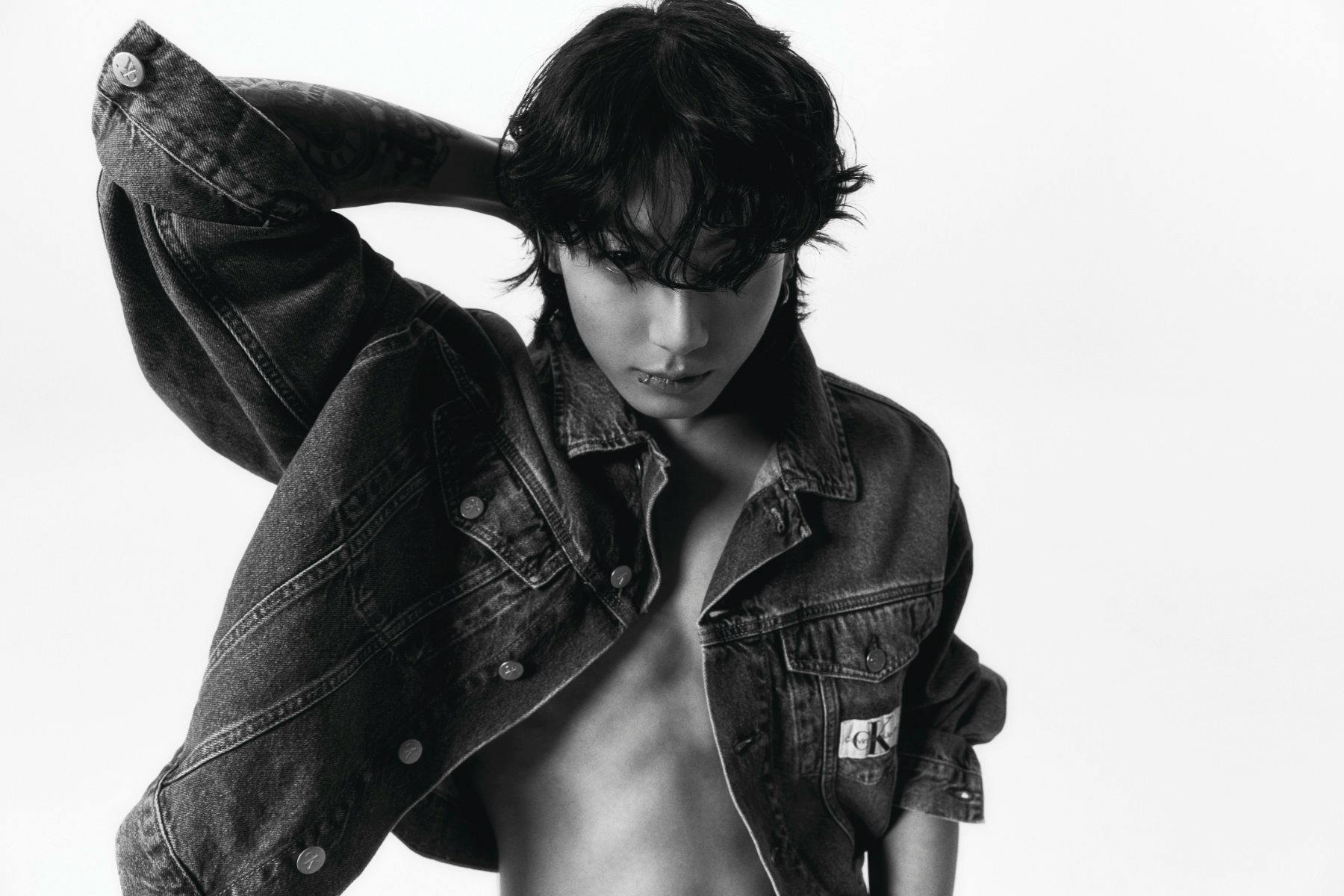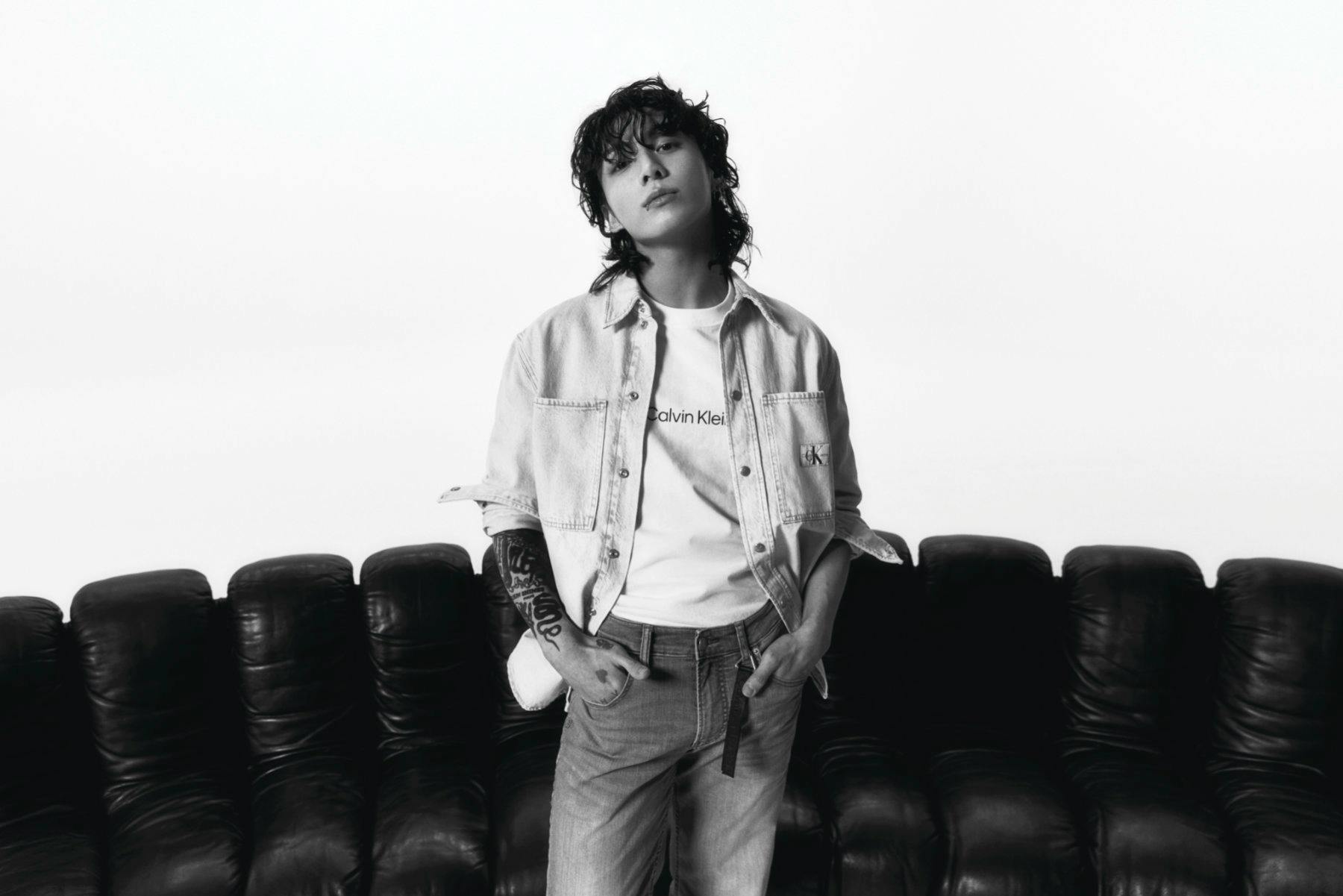 BTS member Jungkook is Calvin Klein's biggest brand ambassador ever, full stop. Sorry Brooke Shields and Pete Davidson: Jungkook's Calvin Klein ad is probably bigger than anything that CK has done before or will do in the future.
Unveiled on March 28, Jungkook's Calvin Klein campaign coincided with the BTS member's appointment as Calvin Klein's latest global brand ambassador for its CK Jeans and Underwear imprints.
Big news for Jungkook, big bucks for Calvin Klein, and a big, heart-stopping day for loyal members of the BTS Army. There's a reason that "HIS WAIST" was trending on Twitter in the immediate aftermath, boasting over 15k related tweets.
"I have been a fan of Calvin Klein for a long time, and I'm thrilled to be their newest global ambassador," Jungkook said through a translator.
"This partnership is very special, as Calvin Klein's heritage and brand values resonate with me. My music is how I communicate with my fans around the world, and I see this partnership as an opportunity to connect with them in a new way. I'm incredibly excited for people to see a new side of me in this first campaign for the brand."
"We pride ourselves on identifying globally relevant talent whose cultural impact and values align with our own," Jonathan Bottomley, Global Chief Marketing Officer of Calvin Klein said.
"Jung Kook is one of the world's most popular artists; he possesses a rare ability to connect with international audiences through both his music and his style. We're fortunate and excited to have him join the Calvin Klein team."
Calvin Klein has enjoyed massive success with its recent appointments of Korean actors and athletes.
Football icon Son Heung-min followed breakout Squid Game star Hoyeon Jung's lead in taking over the CK social media pages over the past year, for example, each time delivering levels of virality not achieved by prior CK ambassadors.
However, Jungkook has smashed even those high water marks, launching Calvin Klein's social media engagement into the stratosphere by giving Army devotees heart palpitations.
Some sources posit that the teaser for Calvin Klein's Jungkook campaign is the biggest ambassador reveal of all time in terms of pure engagement (likes, retweets, quote tweets), which sounds hard to track but hardly unbelievable.
Boasting over 20 million views and nearly three-quarters of a million "likes" within 24 hours of its post date, the Calvin Klein x Jungkook teaser certainly feels like the biggest ambassador reveal ever.
Jungkook's Calvin Klein partnership follows a string of high-profile appointments for his fellow BTS members, nearly all unveiled in 2023.
Jimin, for instance, was appointed the newest face of Dior Men's in February 2023, the same month that J-Hope joined Louis Vuitton.
Only a month prior, Suga signed with Valentino.
And, as of March 2023, V found his own luxury home, partnering with CELINE, one of his longtime favorite brands.
Of all the BTS boys, only Jungkook has co-signed a relatively affordable brand, which makes his Calvin Klein ambassadorship especially notable and, for CK, likely quite profitable.