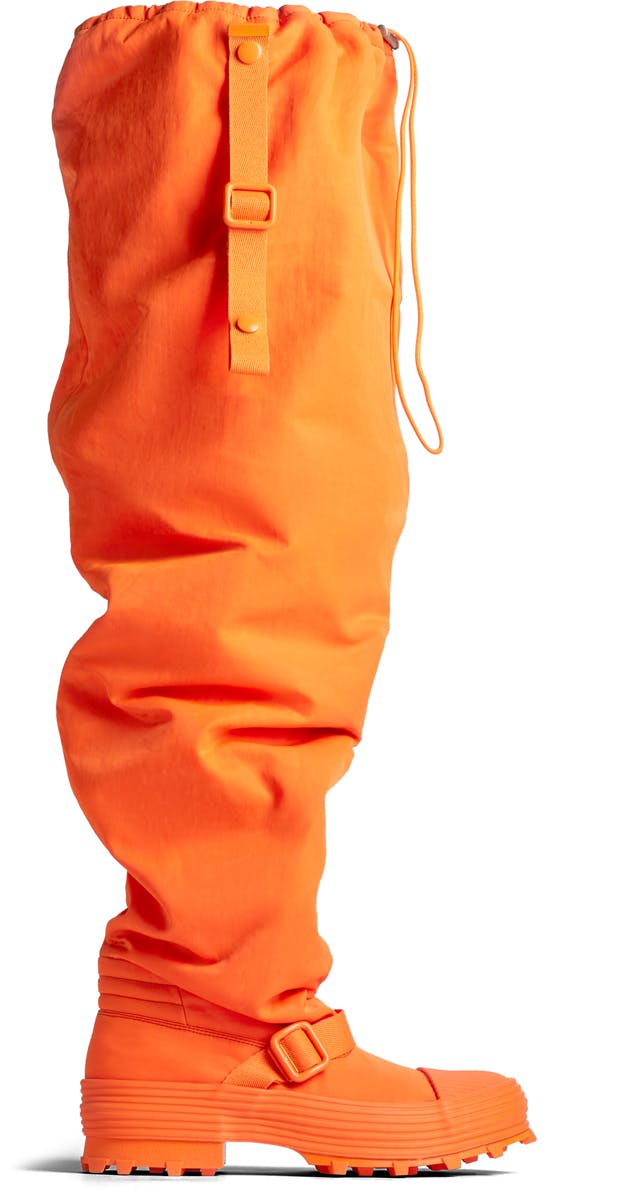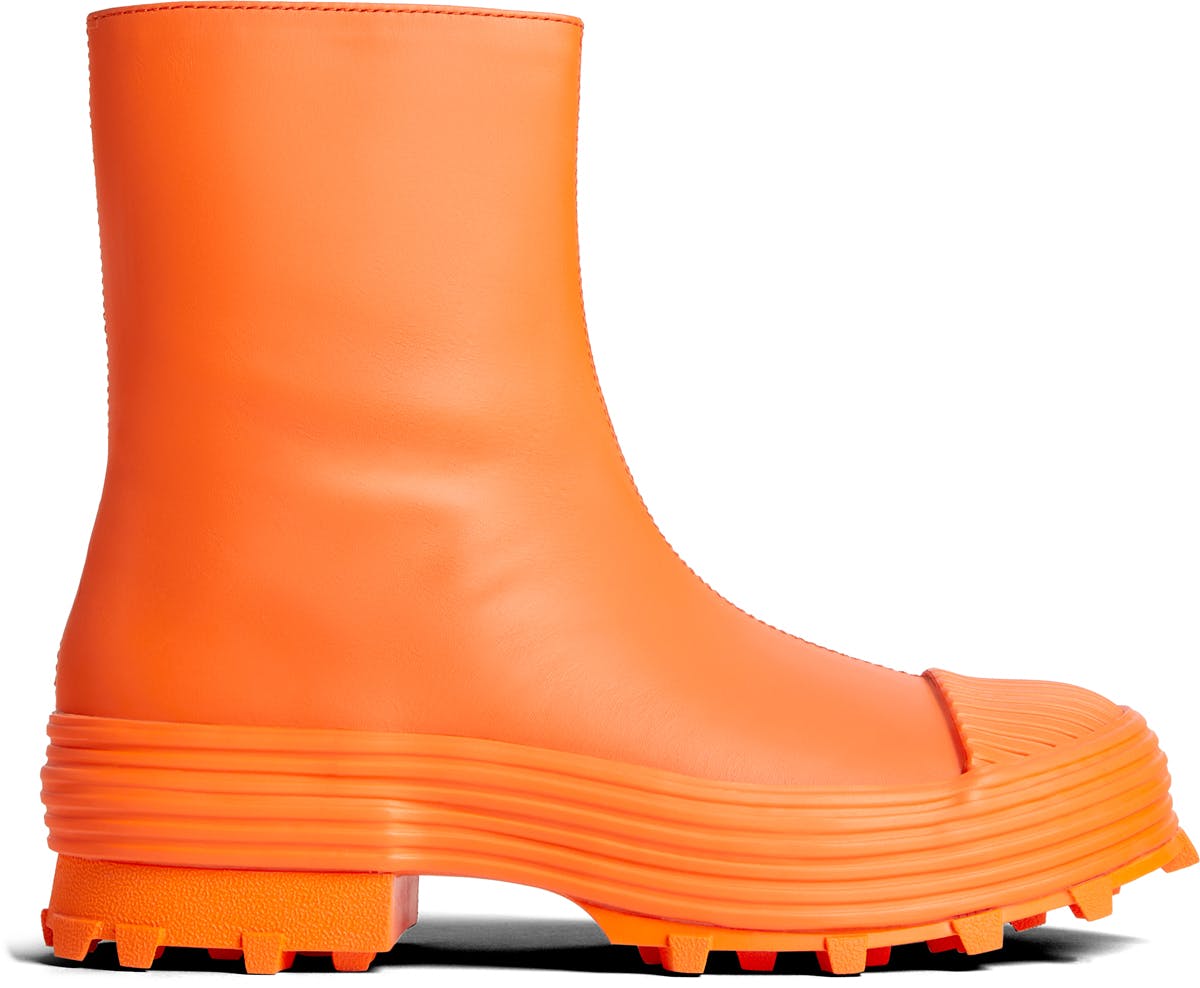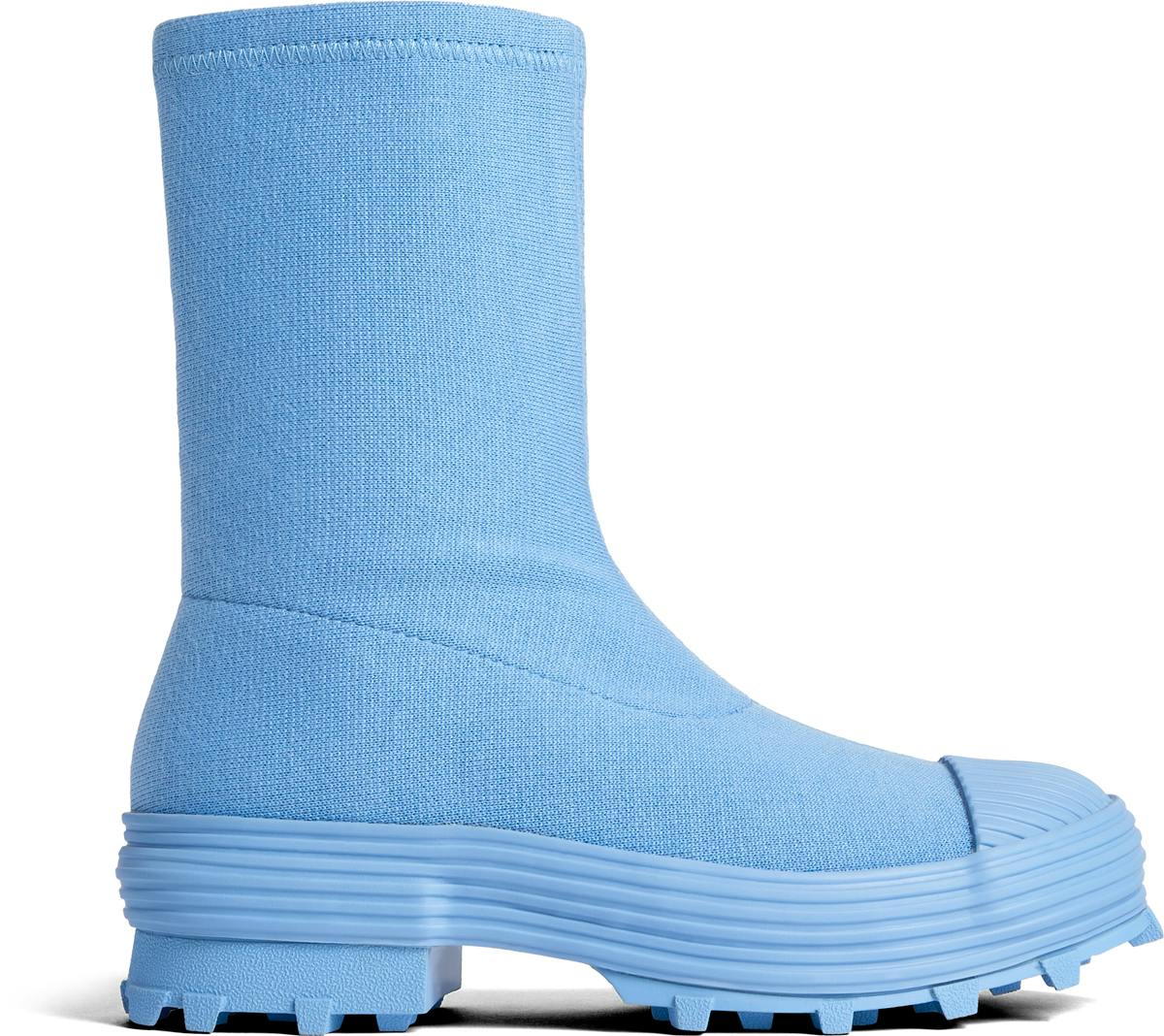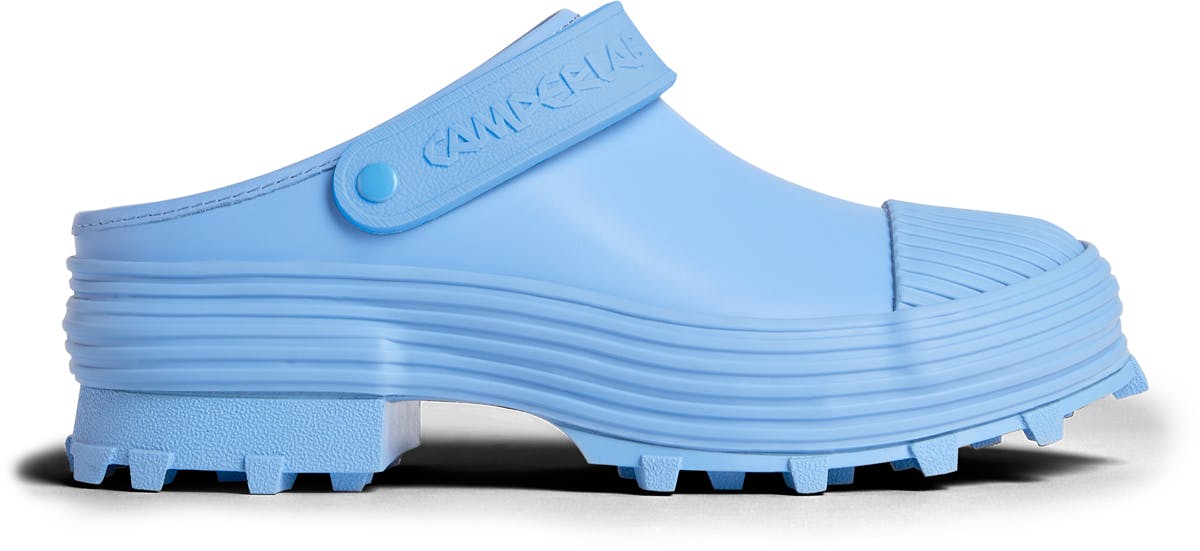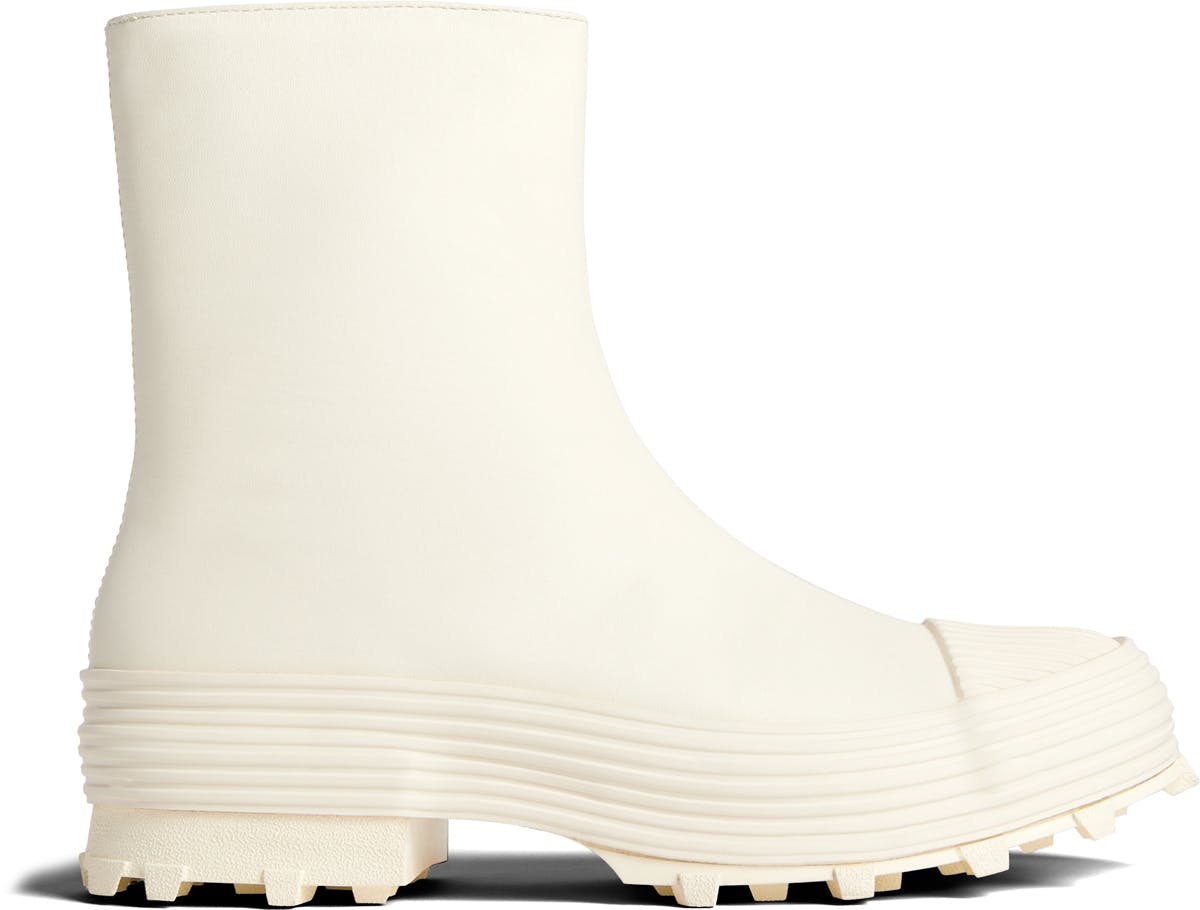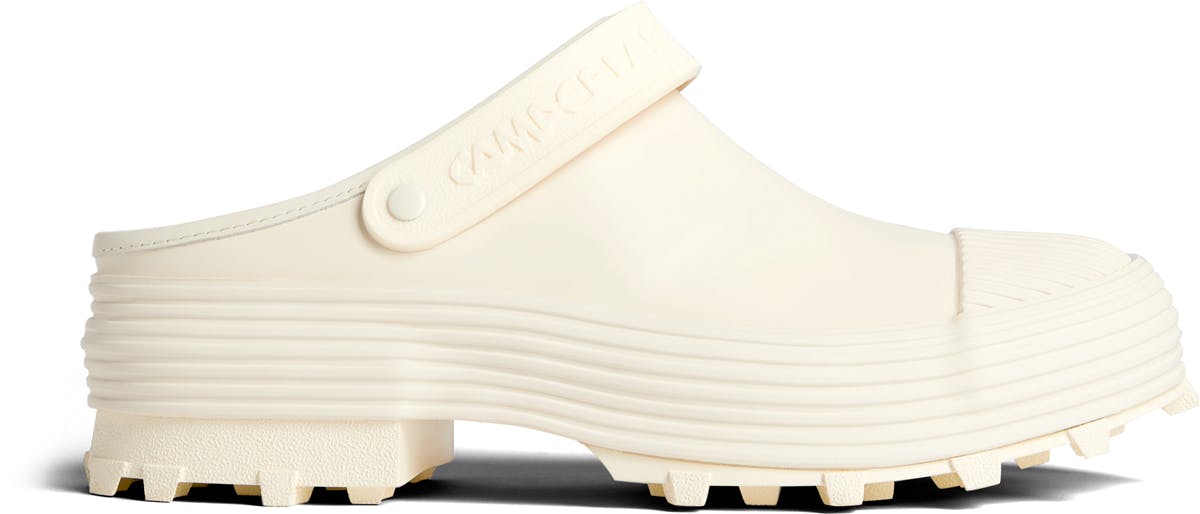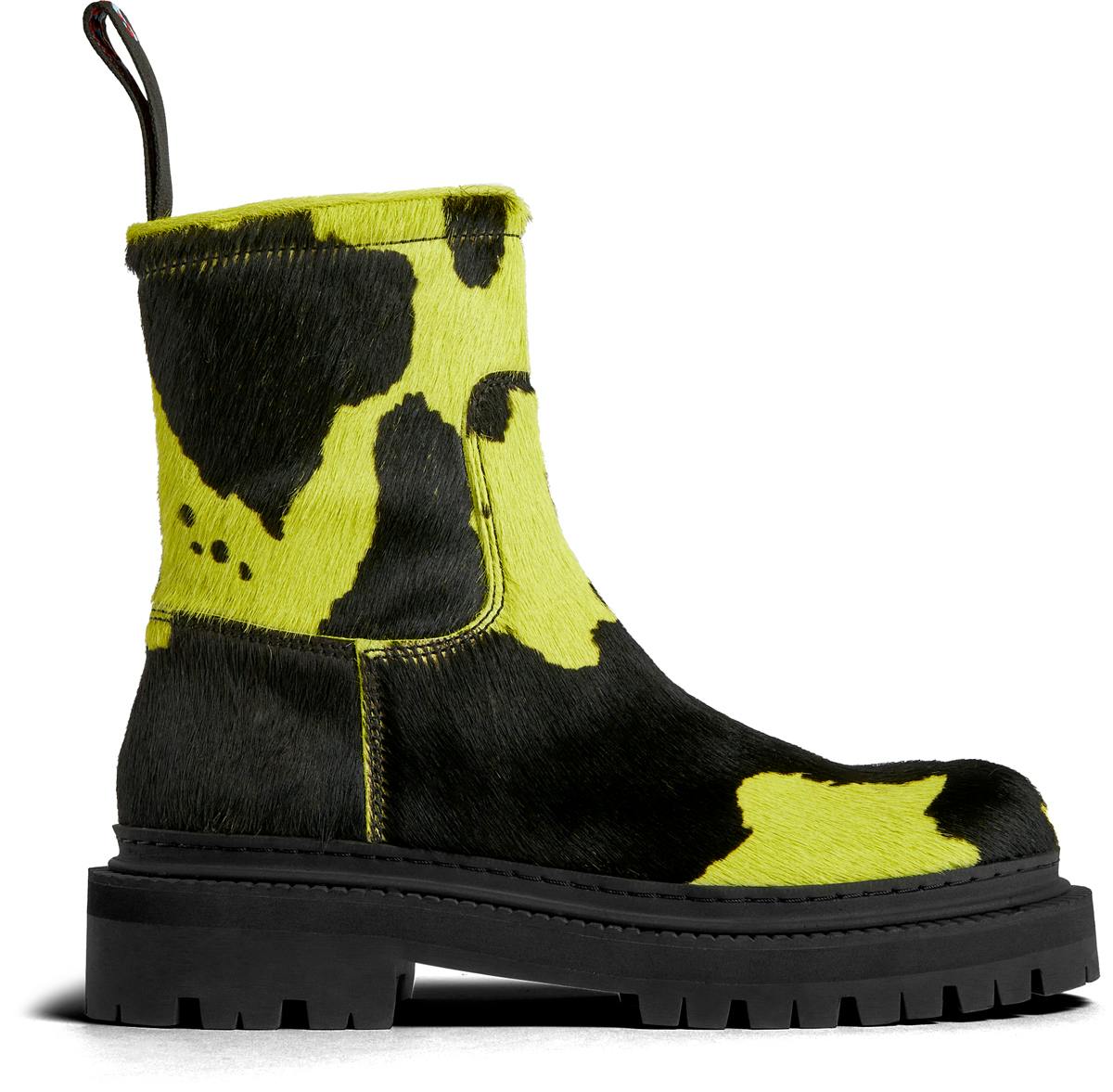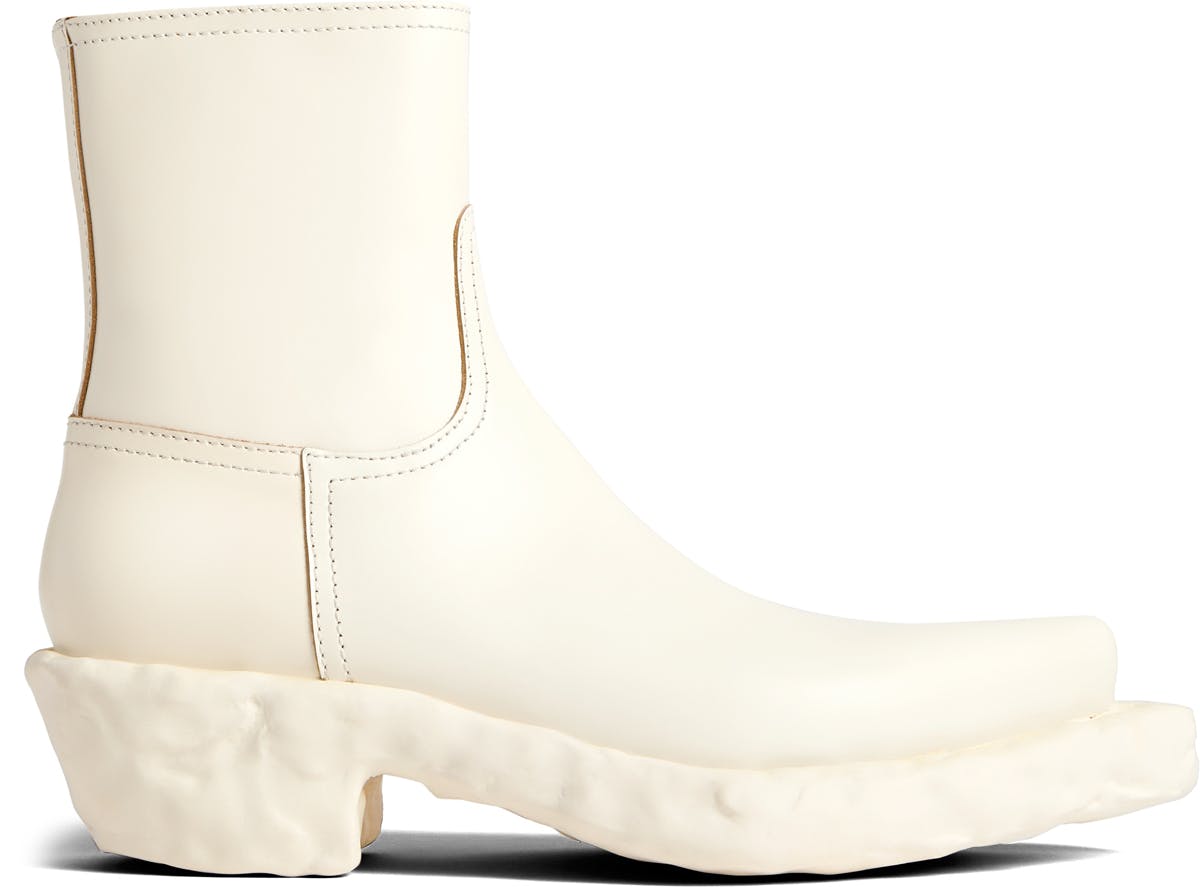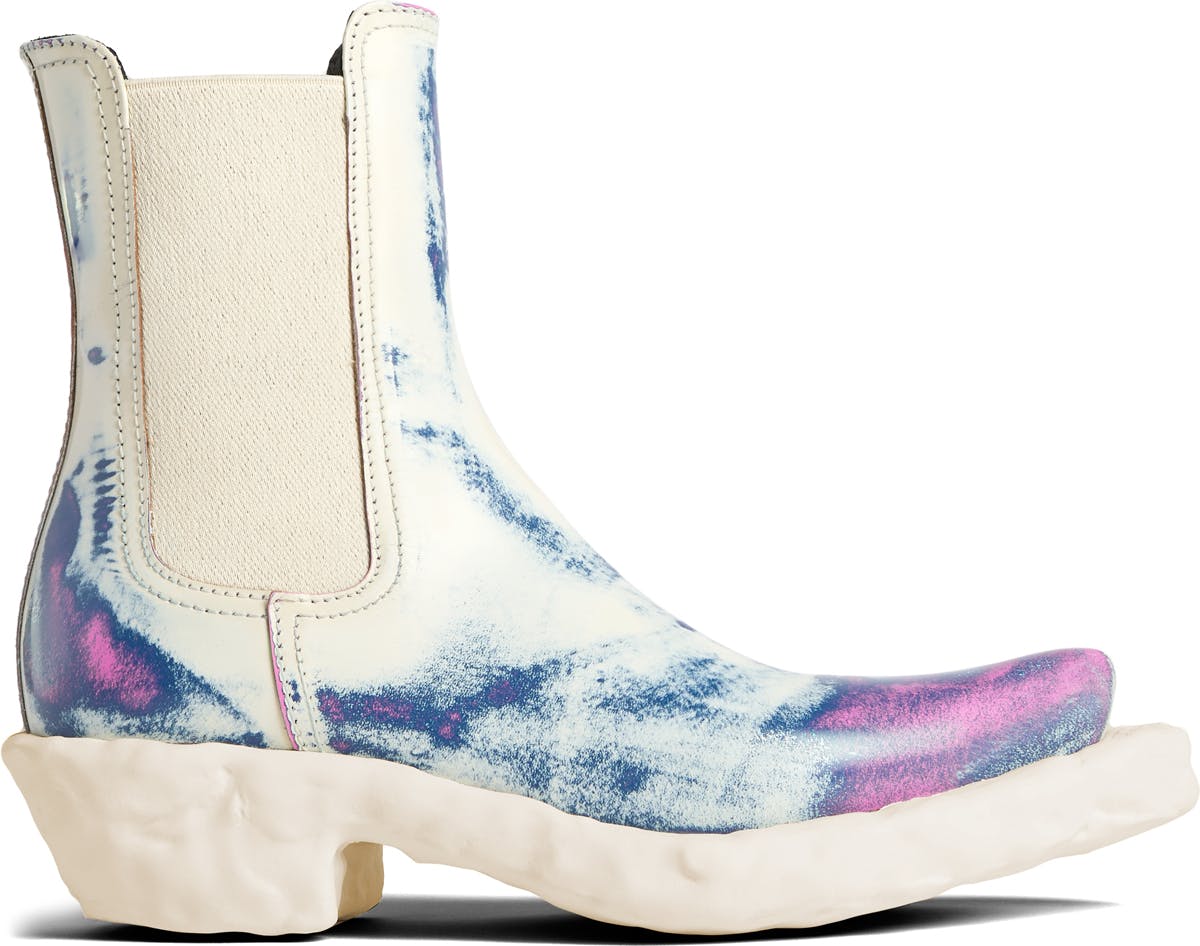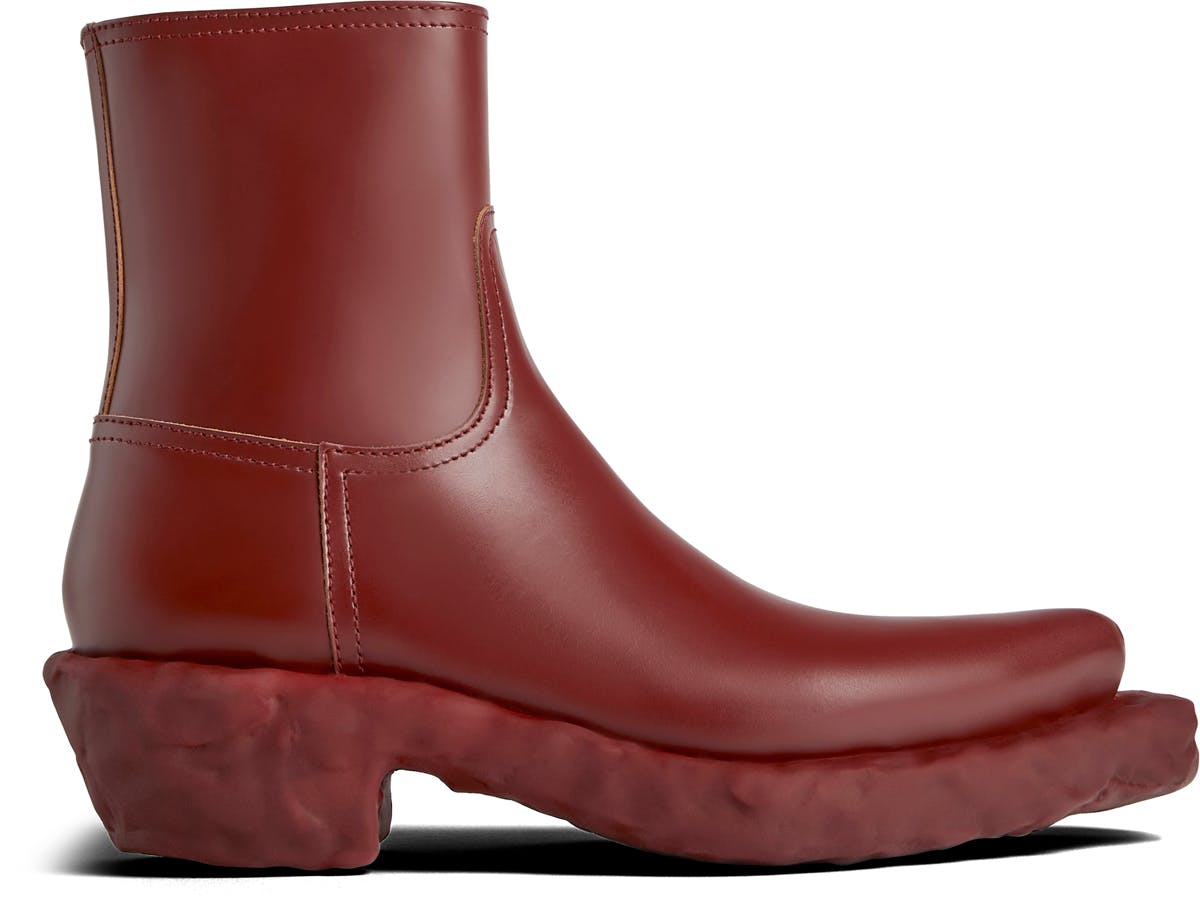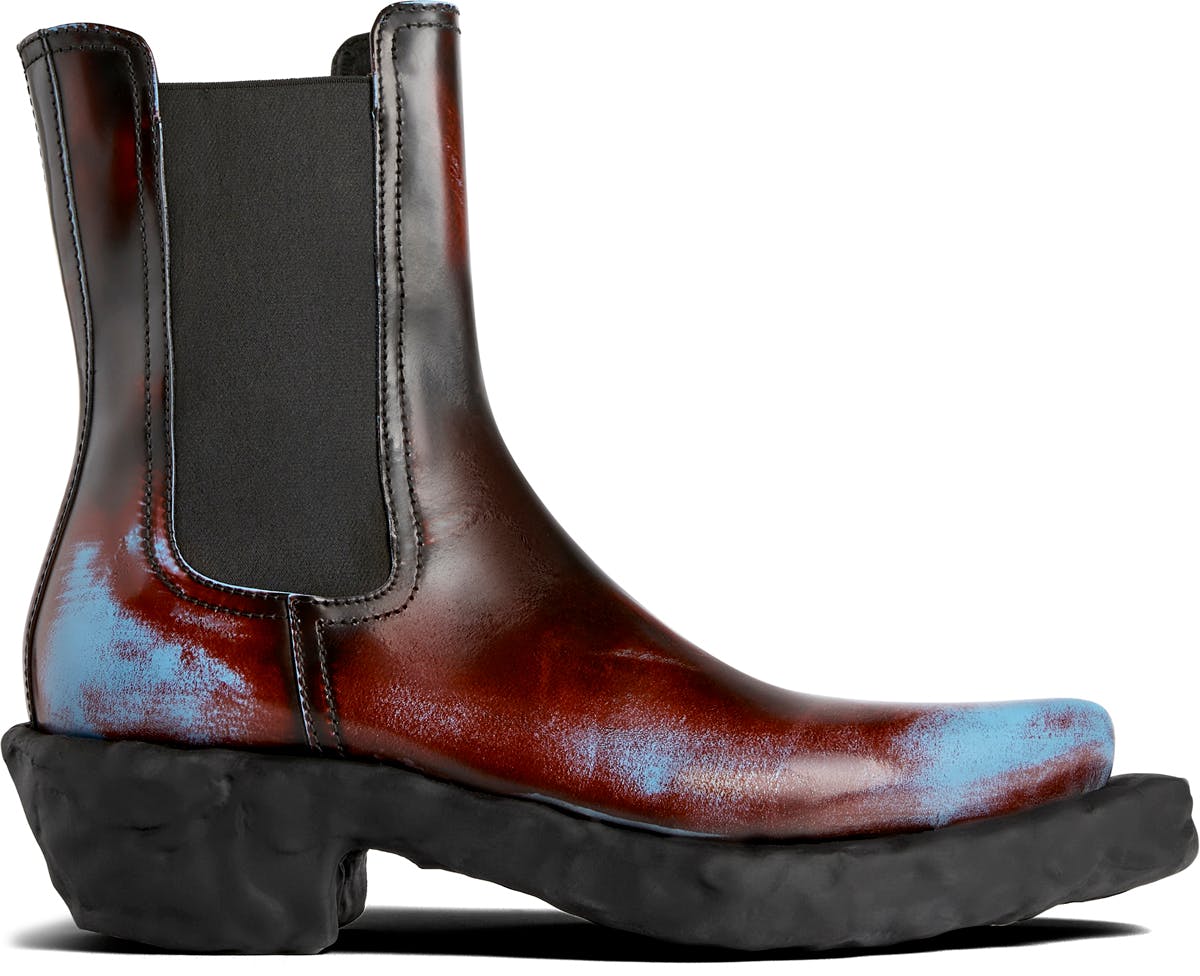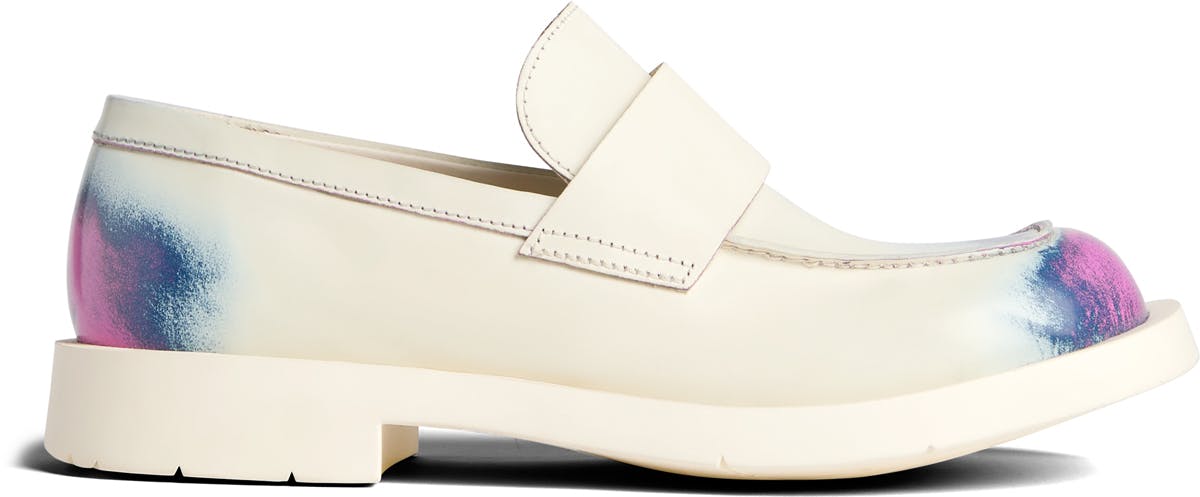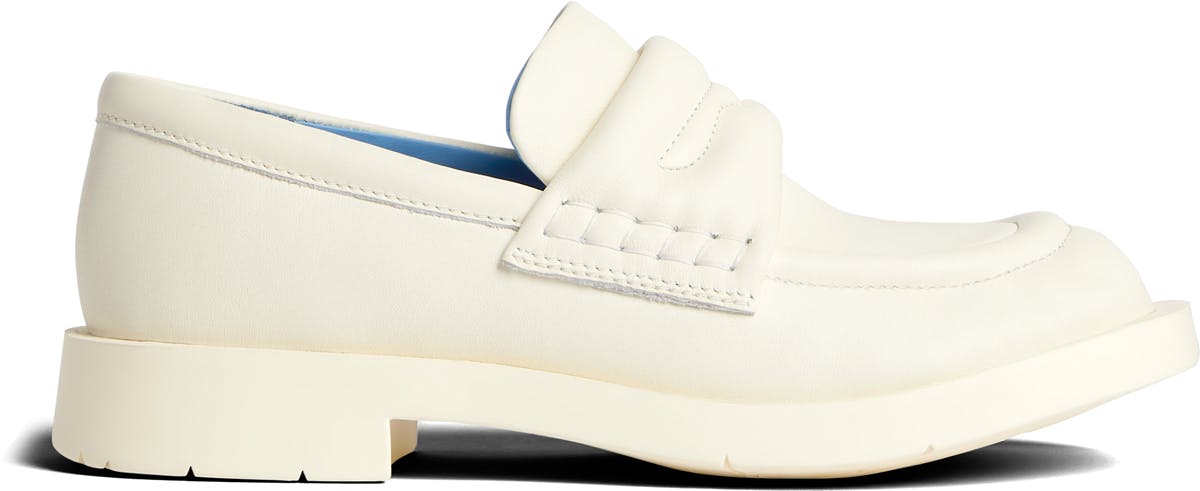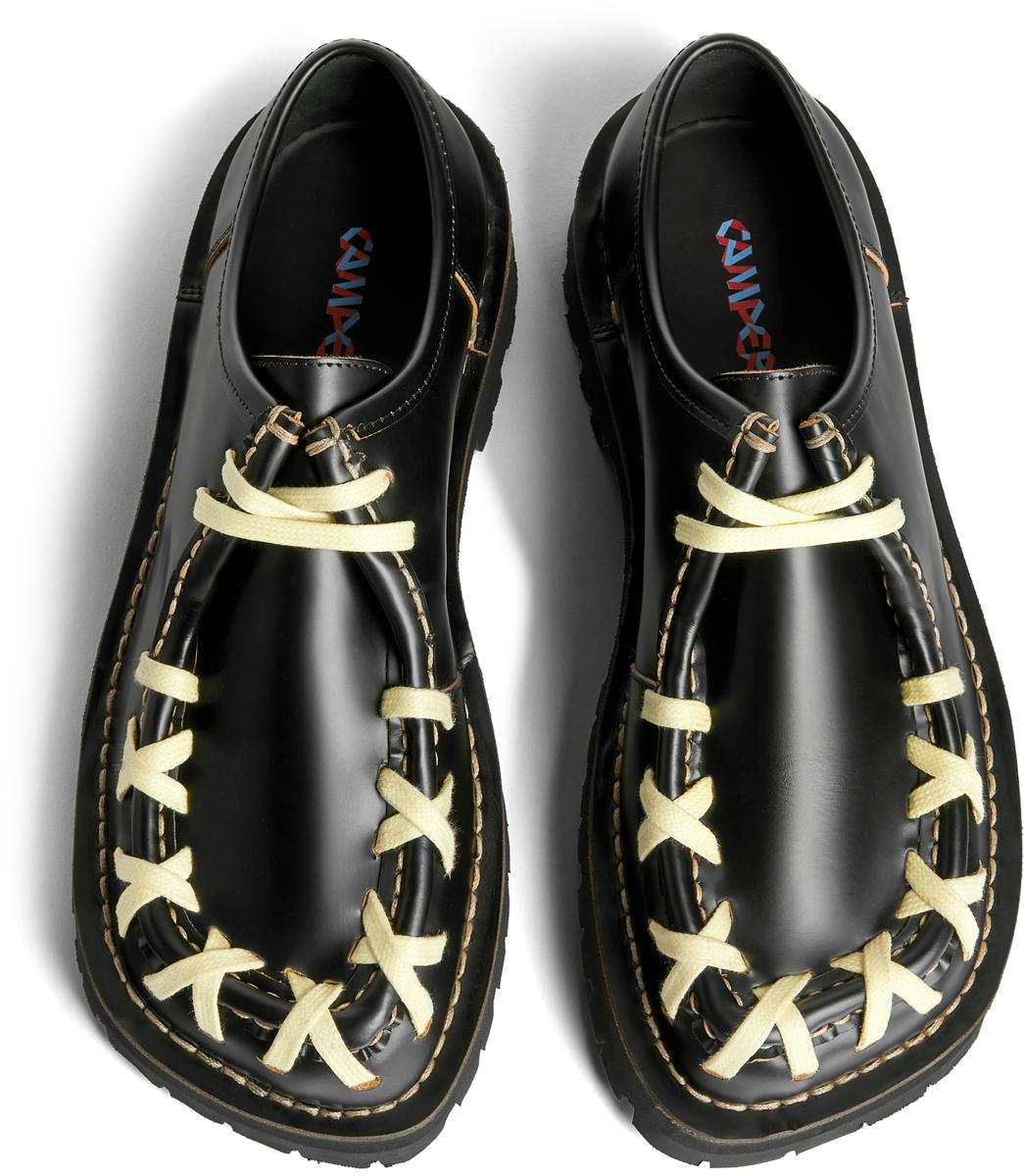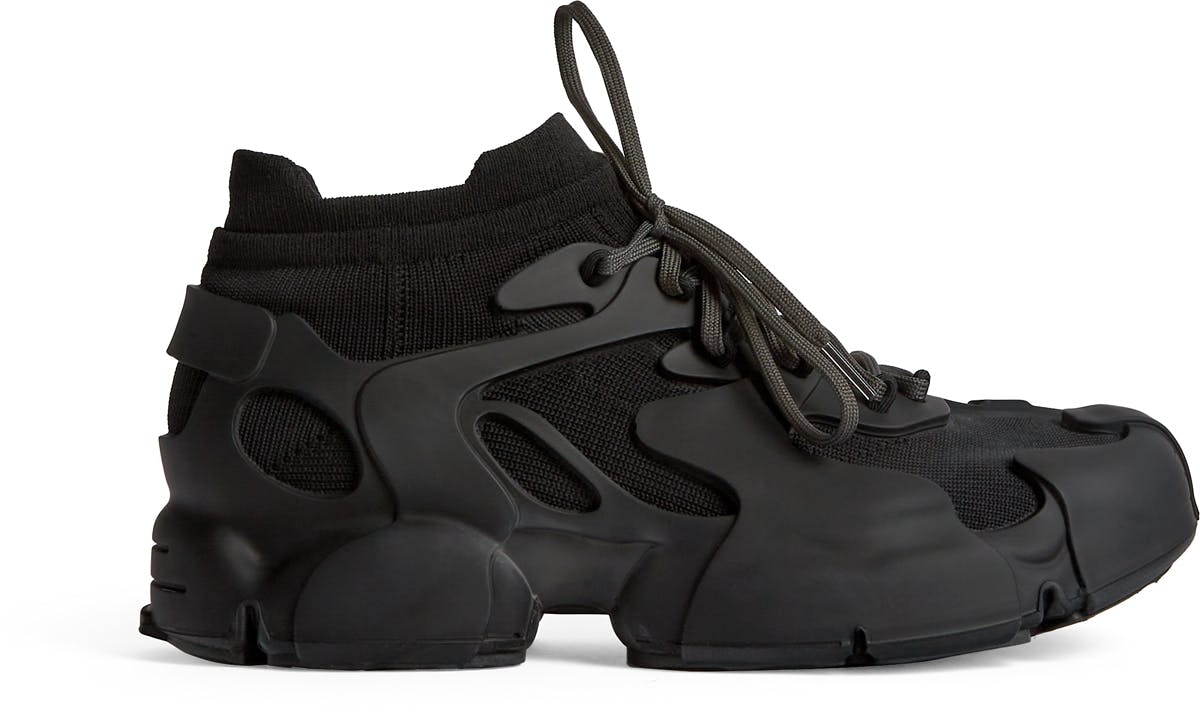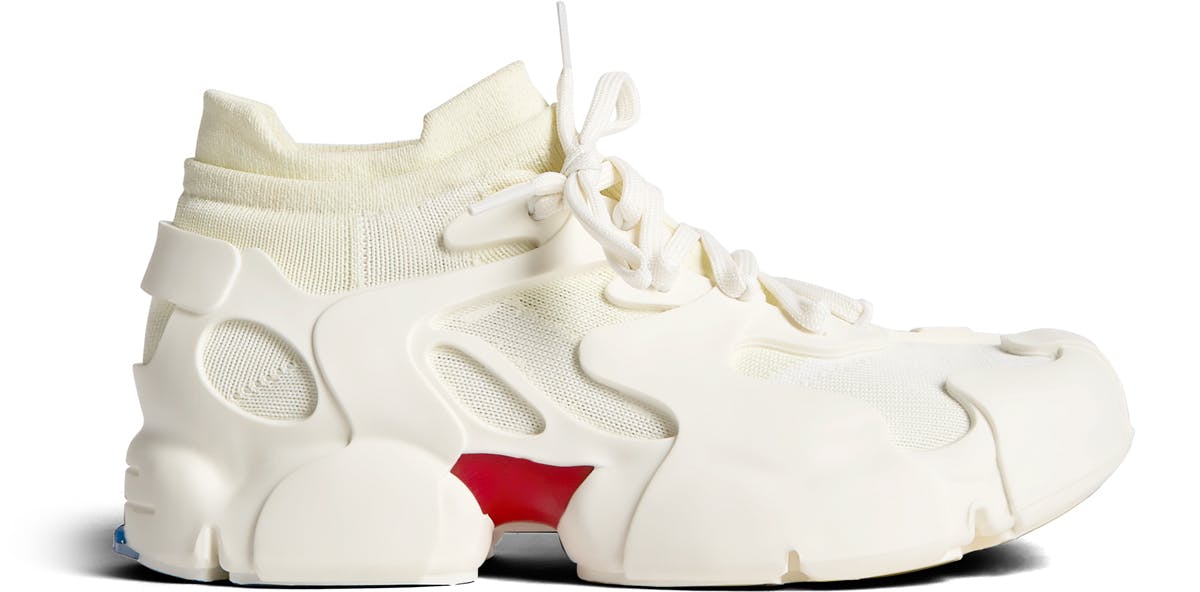 Remember Dexter's Laboratory? You know, the show with the boy genius Dexter, whose experiments are always thwarted (and sometimes improved) by his curious sister DeeDee.
Like Dexter, Spanish footwear brand Camper is exploratory yet conservative, sticking to the rules with distinctive, functional footwear designs while, at the same time, its CAMPERLAB branch is always looking for something new and lively, much like DeeDee asking "what does this button do?"
Simply put, CAMPERLAB is Camper's free-spirited sibling. Evident with past designs like its Traktori boots and Hastalavista sandals, CAMPERLAB is "more progressive" and "doesn't have to follow any rules," as creative director Achilles Ion Gabriel told Highsnobiety.
CAMPERLAB's curious experimentation is more present than ever in its Fall/Winter 2022 collection. Vibrant hues, striking trims, and bold prints manifest as the essential ingredients to their latest unorthodox footwear and accessories concoctions.
Loafers truly epitomize the feeling of being in the midst of scientific discovery, boasting innovative mad science in the Frankenstein-esque lace-up creepers and padded leather shoes.
As for the over-the-knee neon orange space boots? It's rumored that NASA's design team is shook, as we speak.
There's some Play-Doh on my boots! CAMPERLAB's FW22 cowboy boots tote a head-turning chunky sole that looks as if someone slapped some imperfectly molded clay on the bottom of their cowboy boots.
Indeed, it would earn a city-slicker a classic western stare down with these lumpy-soled walkers on foot.
Like its FW21 collection, the epic cow-print returns in CAMPERLAB'S FW22 offering, this time in a lime green and black combo. Not to mention, the Traktori boot and slide reclaim their rightful place as the customary fan-fave.
Since the Camper sub-label is rooted in venturous design, CAMPERLAB's been getting more into accessories, issuing a few handbags in its FW22 rollout.
The color-blocked pillow bag reminds you of those vintage ruffled-hem shams, and it should, considering that was Gabriel's inspiration for the billowed-edge clutch bag.
Then again, the bag could also double as your furry pal's new stylish bed, depending on your mood.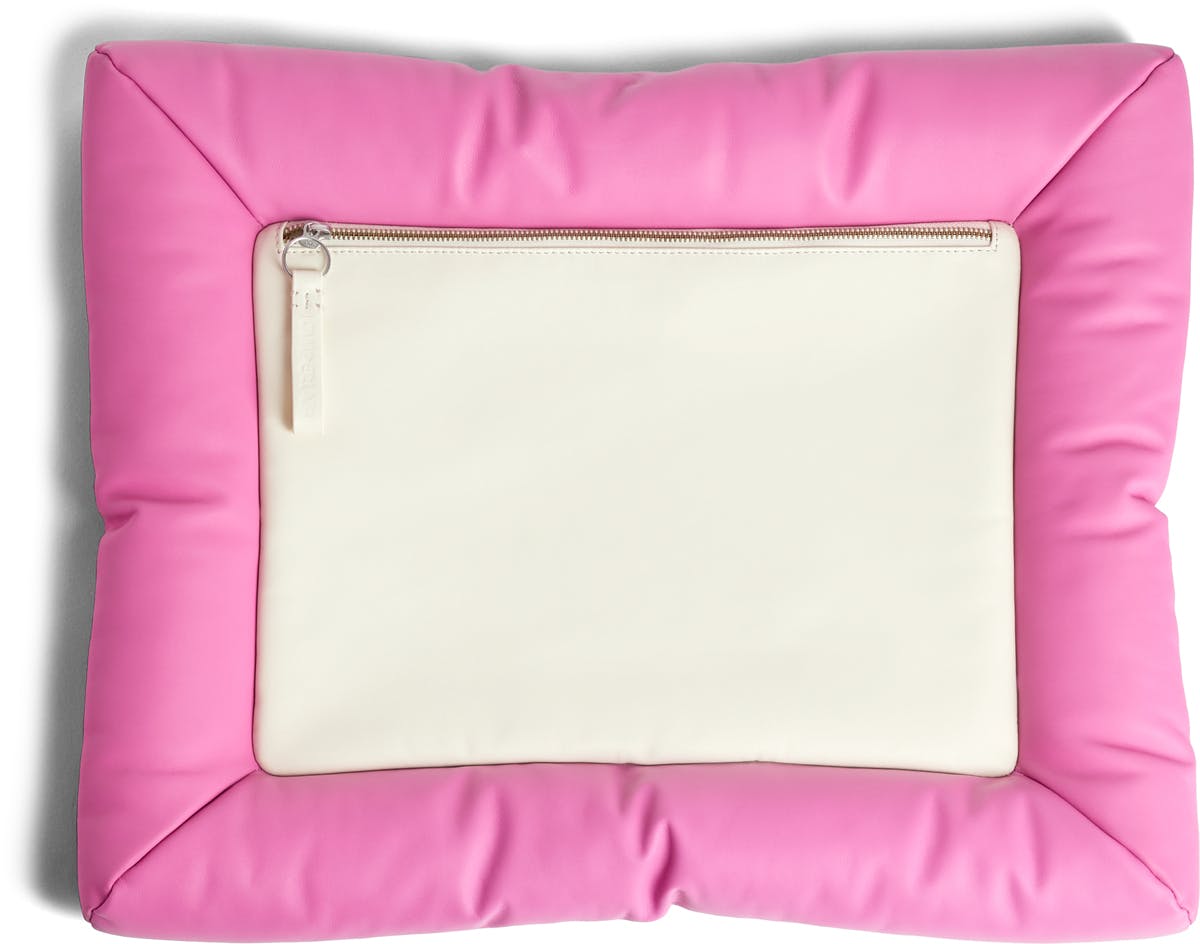 The experiment of CAMPERLAB FW22 is a success, to say the least.
The impressive details that pack just enough style and flair to pep up CAMPERLAB's collection make all the difference, much like DeeDee providing the punch necessary to take Dexter's projects from plain to insane.