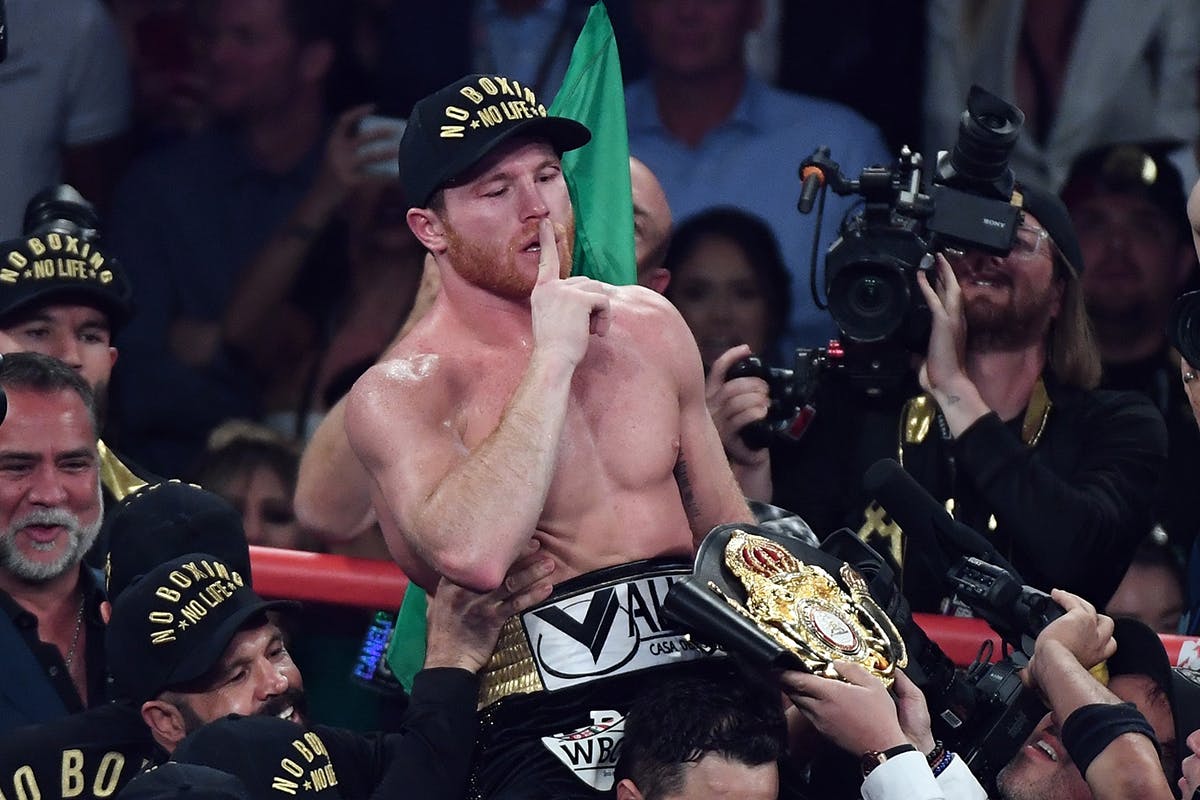 Mexican professional boxer Canelo Álvarez has just inked the largest contract in sports history, signing a five-year, 11-fight deal worth at least $365 million with streaming service DAZN, The Guardian reports. The deal between Álvarez and DAZN comes as the platform just launched stateside in September, hoping to fill a void left by HBO who will stop broadcasting boxing at the end of 2018.
DAZN will not be offering streaming on a pay-per-view-basis, however, instead allowing customers to pay a monthly fee of $9.99 to take advantage of the platform, including various other sporting events. In addition to the aforementioned $365 million, Álvarez will be able to earn more money by bringing in a targeted number of subscriptions during his contract.
Up next for Álvarez is a bout with British boxer Rocky Fielding on December 15 at Madison Square Garden.
"The most important thing to me was being able to give the fans the opportunity to see me fight without having to pay the $70 or $80 for my fights on pay-per-view," the multiple-time world champion told ESPN on Wednesday. "That was the most important thing, more important than what I am making."
"It's very important for me to give the fans the biggest fights and the most important fights, and I promise you I will always do that. The December fight with Fielding is a dangerous fight. I am moving up in weight, and I don't know how my body will feel. But I always want to take on challenges, and I am very happy my fans will be able to see me fight for a small cost," Álvarez added.
The Guardian then goes on to point out that previously the richest deal in sports history was Giancarlo Stanton's $325 million contract with the Miami Marlins in 2014.
For more on the record-breaking deal between Álvarez and DAZN, follow on over to The Guardian.
In other sports-related news, LA Lakers forward Kyle Kuzma has signed the first-ever sneaker deal with GOAT.