It's 9:30 at night in Berlin on November 3 and I spot Errolson Hugh, founder and creative director of ACRONYM, at the far end of the huge auditorium of brutalist art gallery and former church, ST AGNES. The term 'influencer' litters the online world, particularly when it has anything to do with fashion. But if you could fill a room full of people who were deserving of the term, it'd be here, in this moment, at the opening party to celebrate the release of The Carhartt WIP Archives – a book that celebrates the first 25 years of the seminal clothing brand and the accompanying exhibition.
Curated by Parisian practice Ill Studio, we were given exclusive access to film and document inside the hall for the exhibition and the book's release. The Carhartt WIP Archives exhibition took an unprecedented look at the history of the label through key pieces and ultra rare finds, as well as found footage, long-forgotten moments, and former ad campaigns.
What emerged was the story of a brand that shunned the limelight in nearly all instances and championed friends and collaborators. Because of this though, Carhartt WIP has managed to build a position as a bedrock of contemporary style, founded on confident simplicity and understated functionality.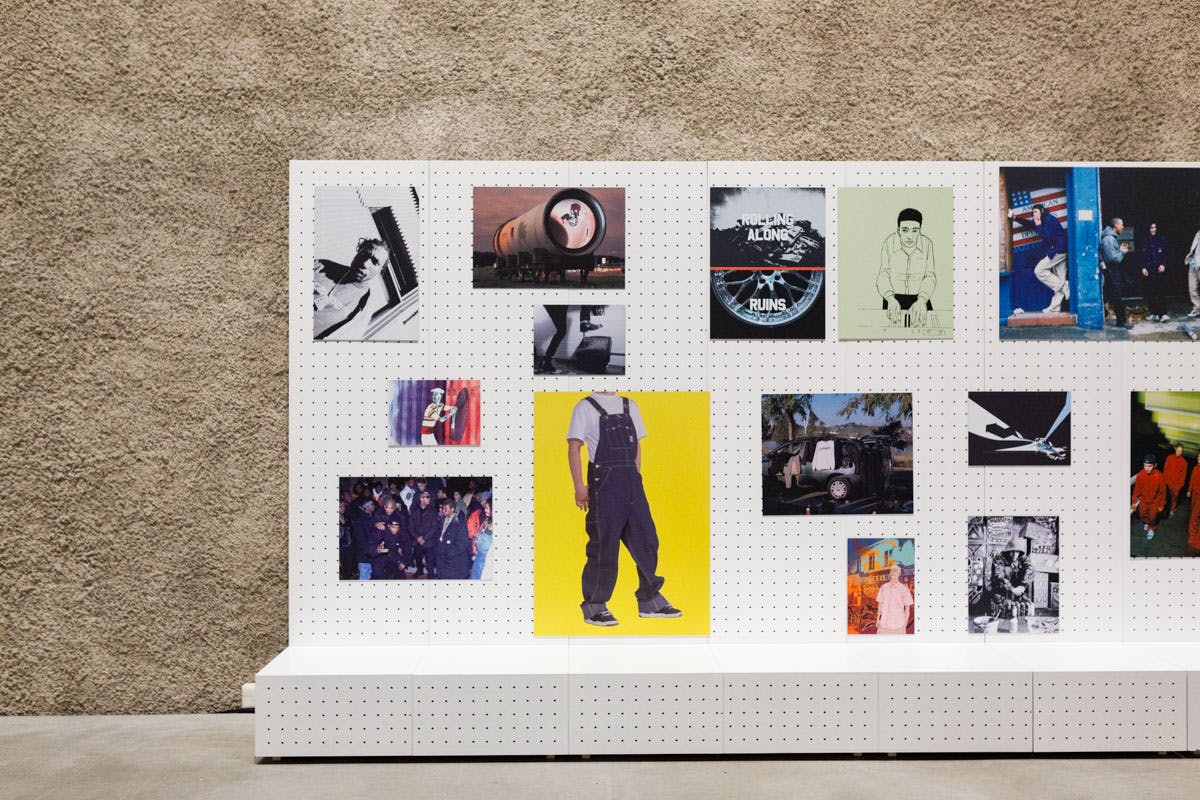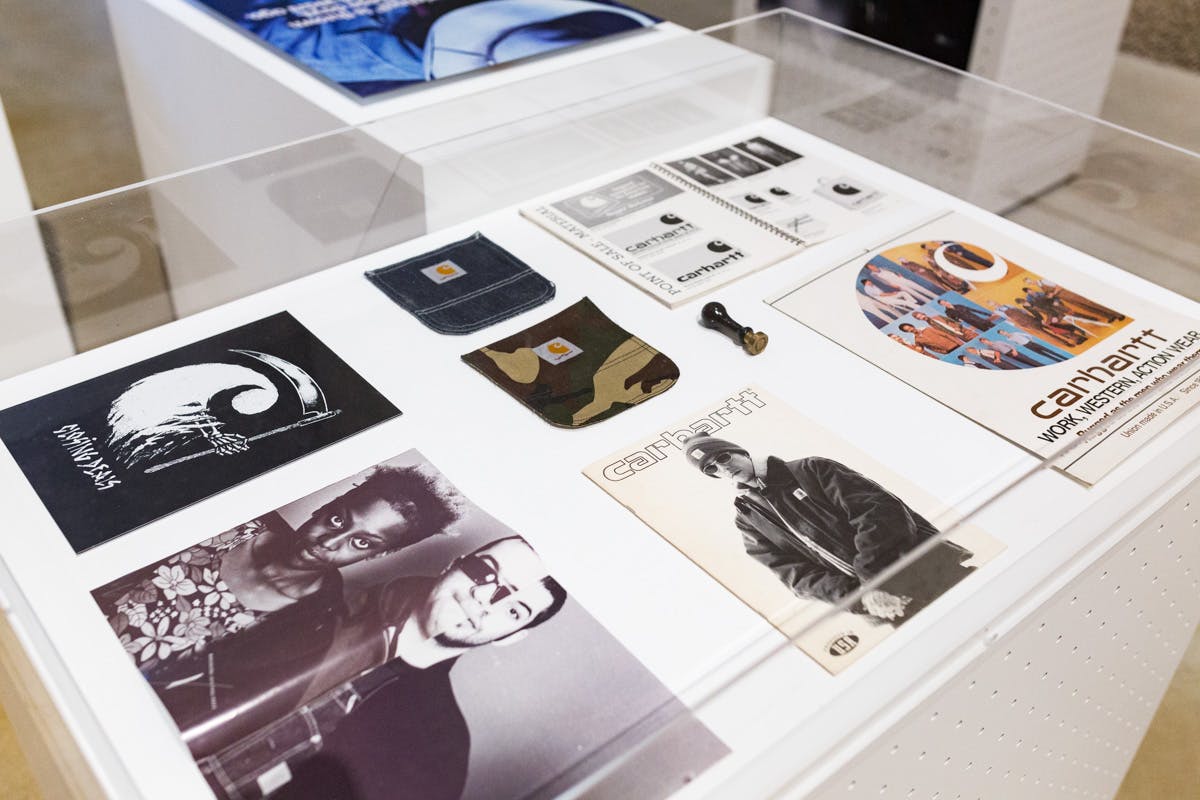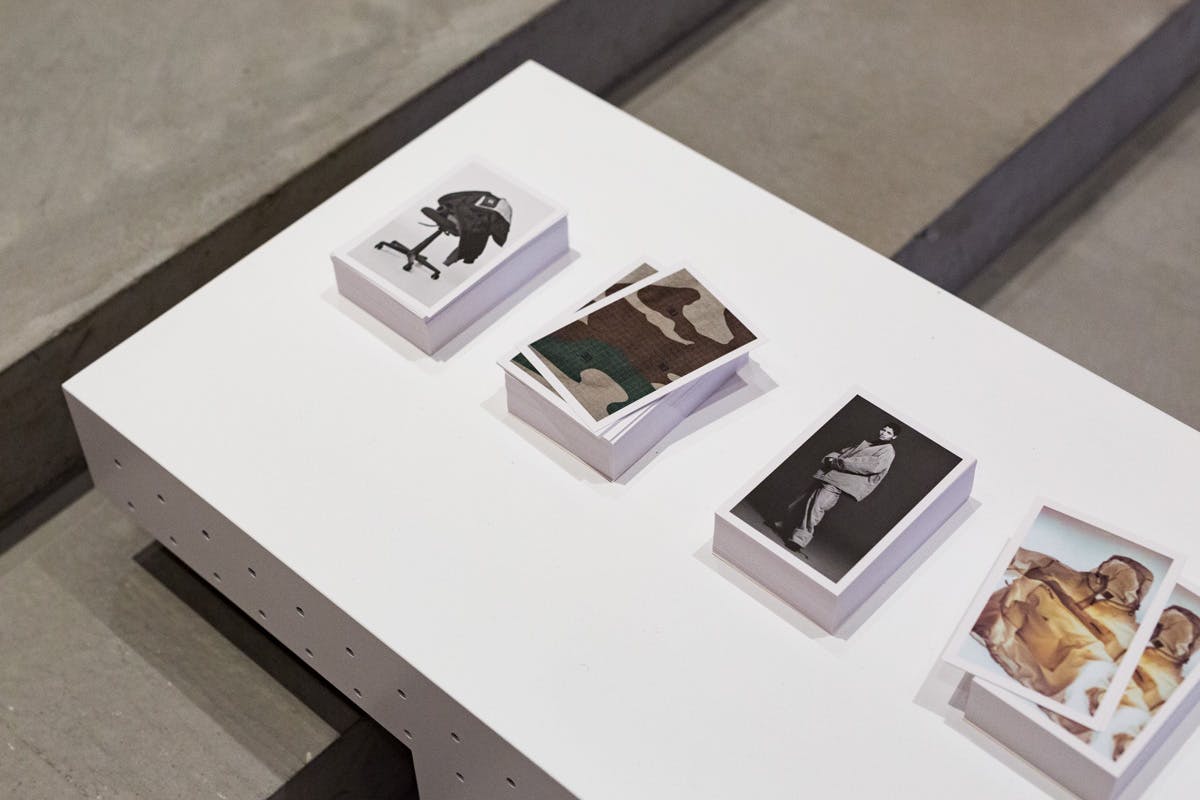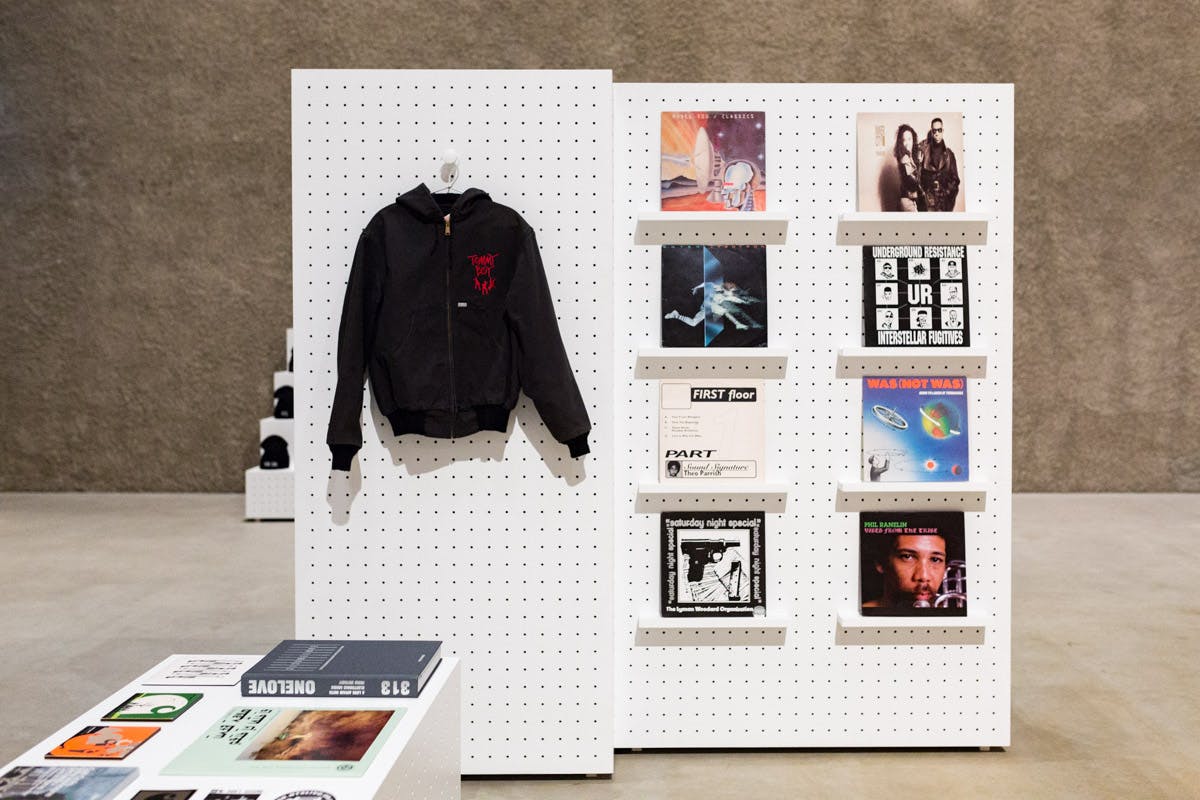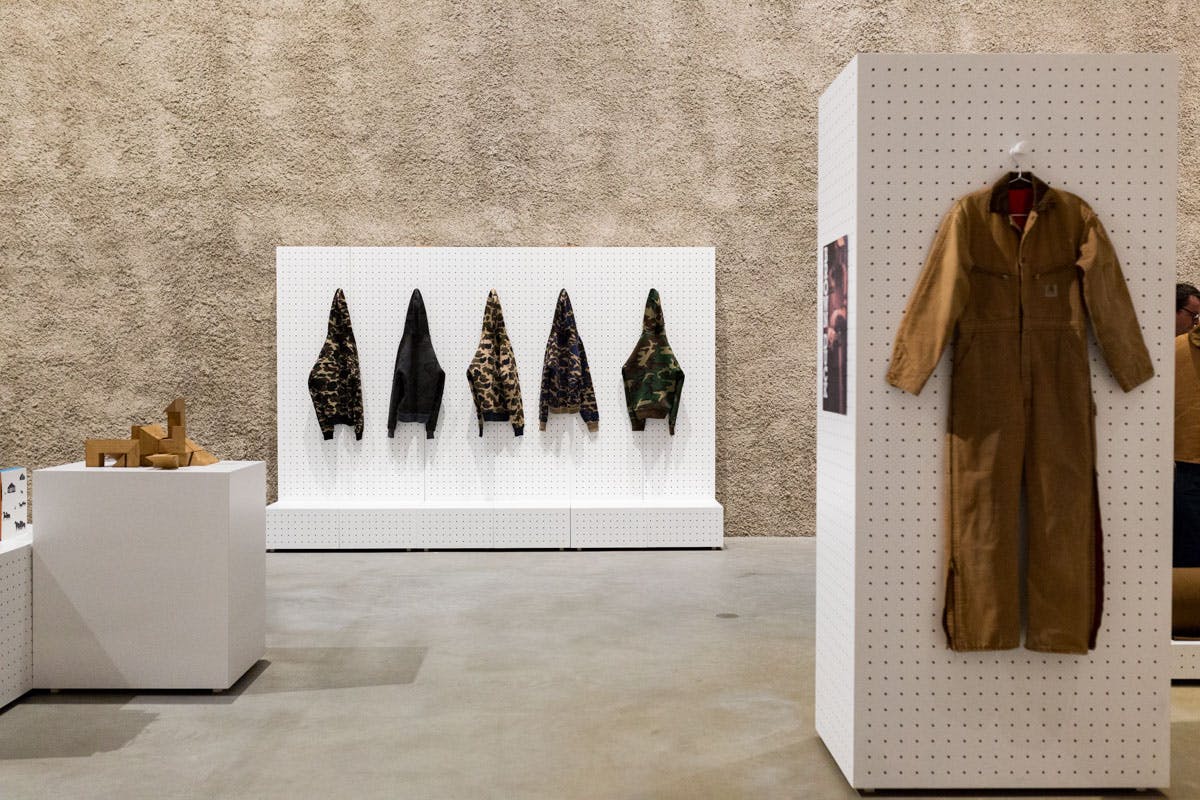 "What I really like about Carhartt WIP is that it's just a tough, accessible, well-designed product," says Hugh, when I manage to get to him. "It's not a status thing. It's not a fashion thing. It's just good stuff."
Founded by Edwin and Salomée Faeh in 1989, Carhartt WIP took what made the original American workwear label work and tailored it to a younger, European market throughout the '90s and the '00s – exactly at the point when the internet was beginning to shape and dictate new forms of culture. In an age when brands live or die by their online virtual image, many struggling to present themselves as being authentically rooted in the real world, Carhartt WIP's unique position and approach means it has authenticity by the bucket load.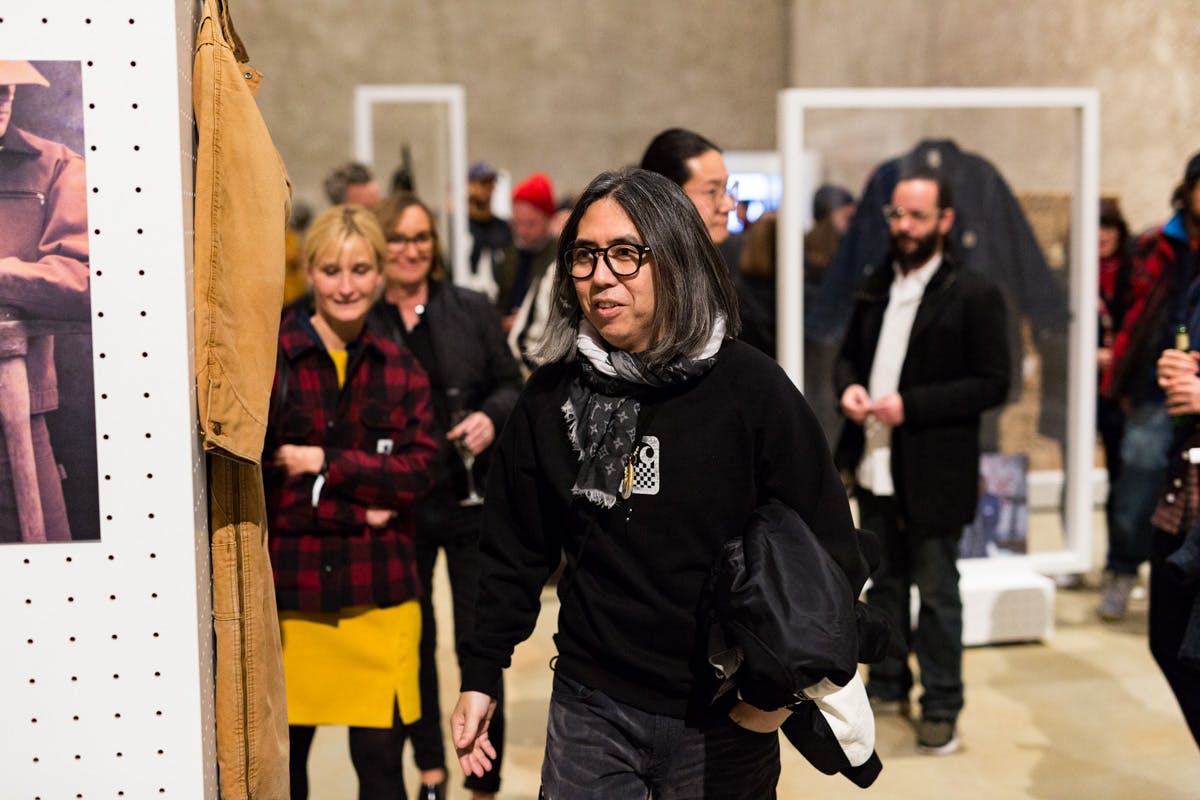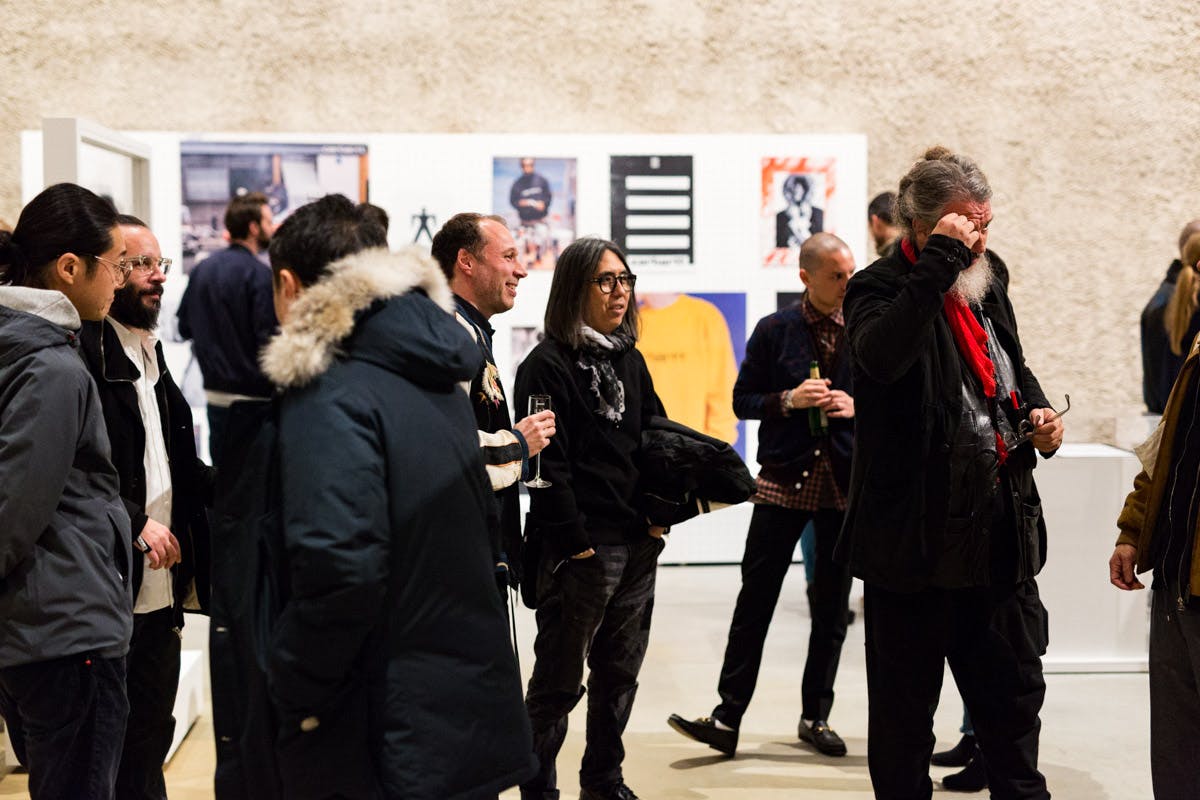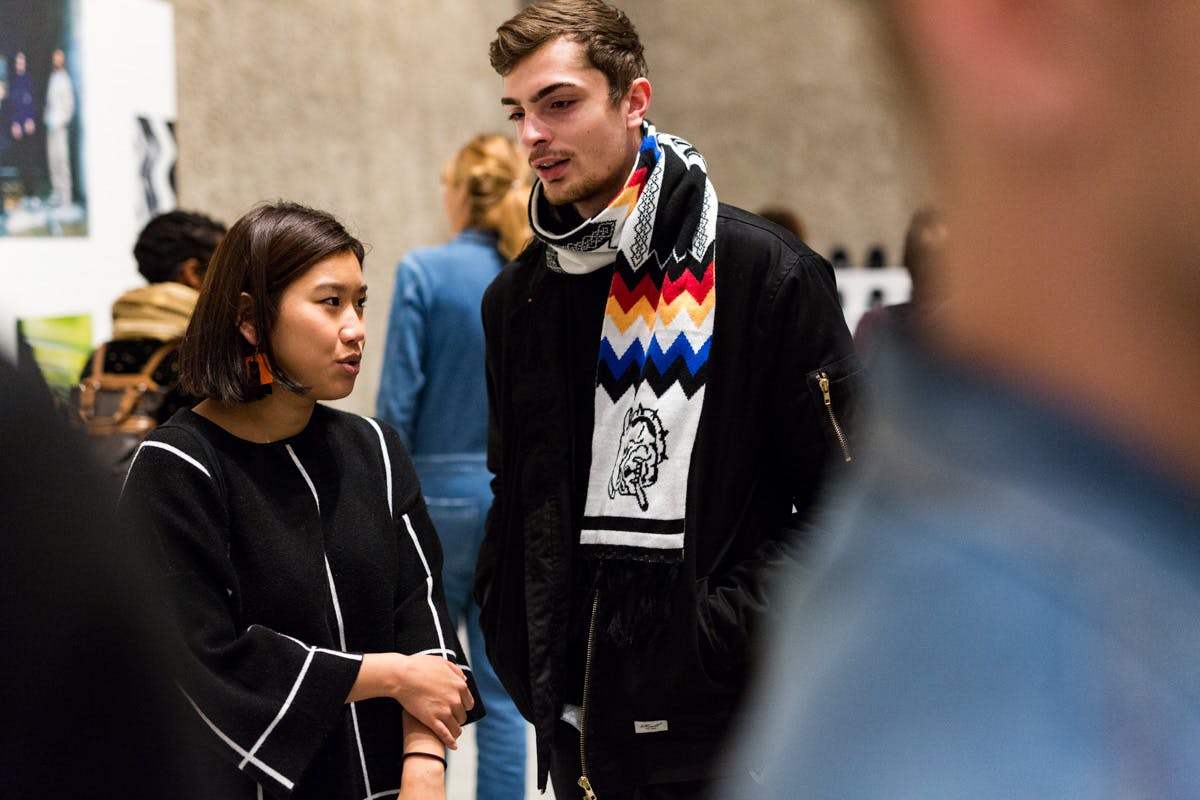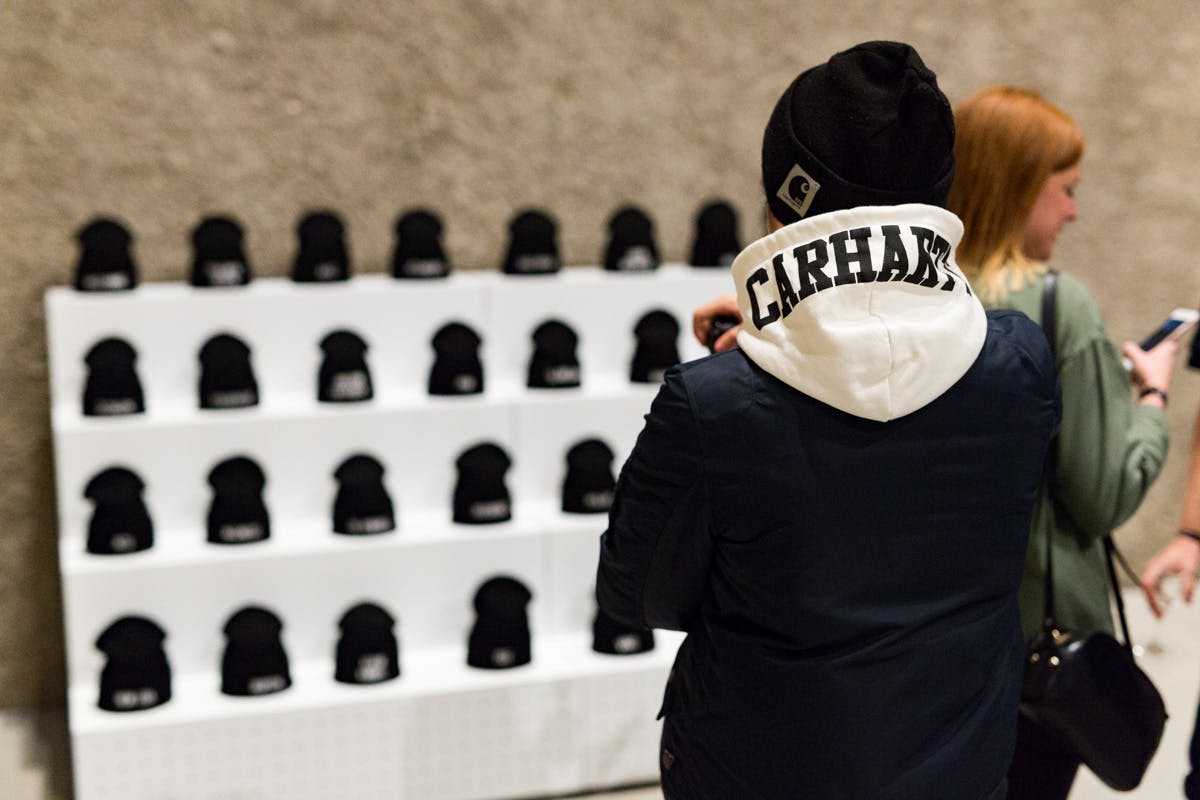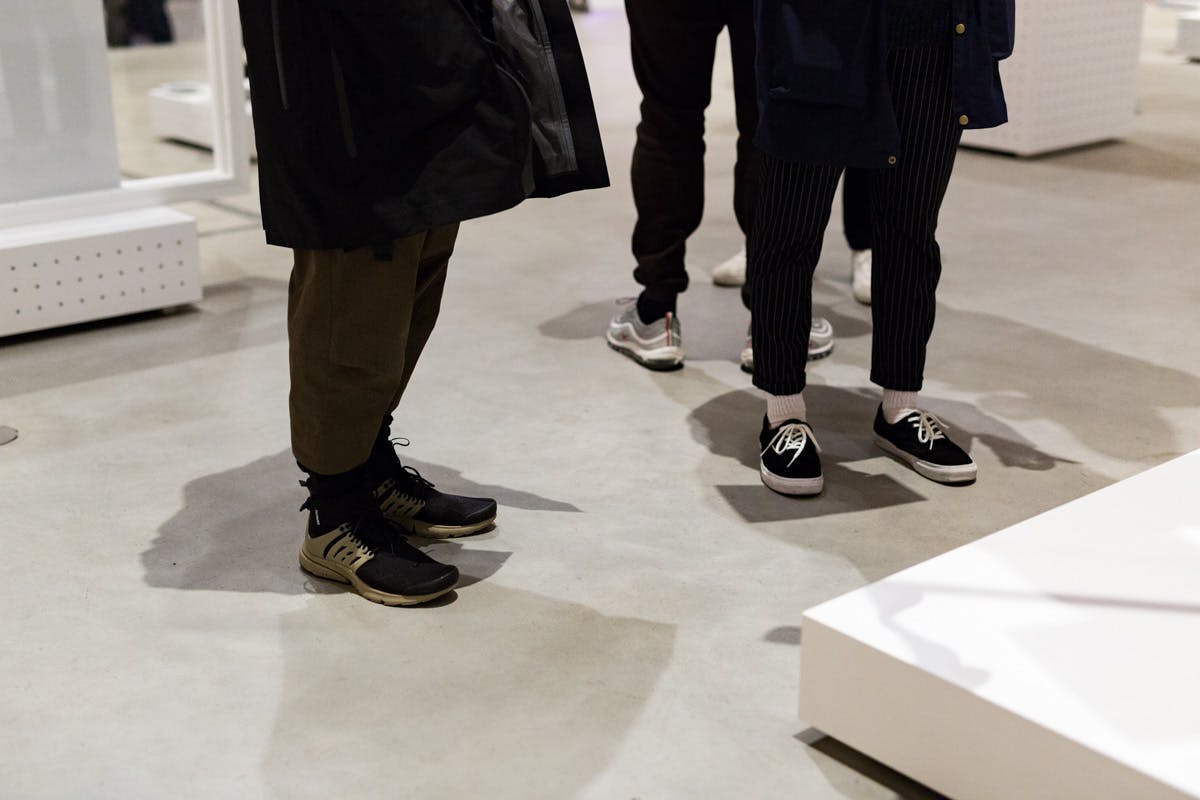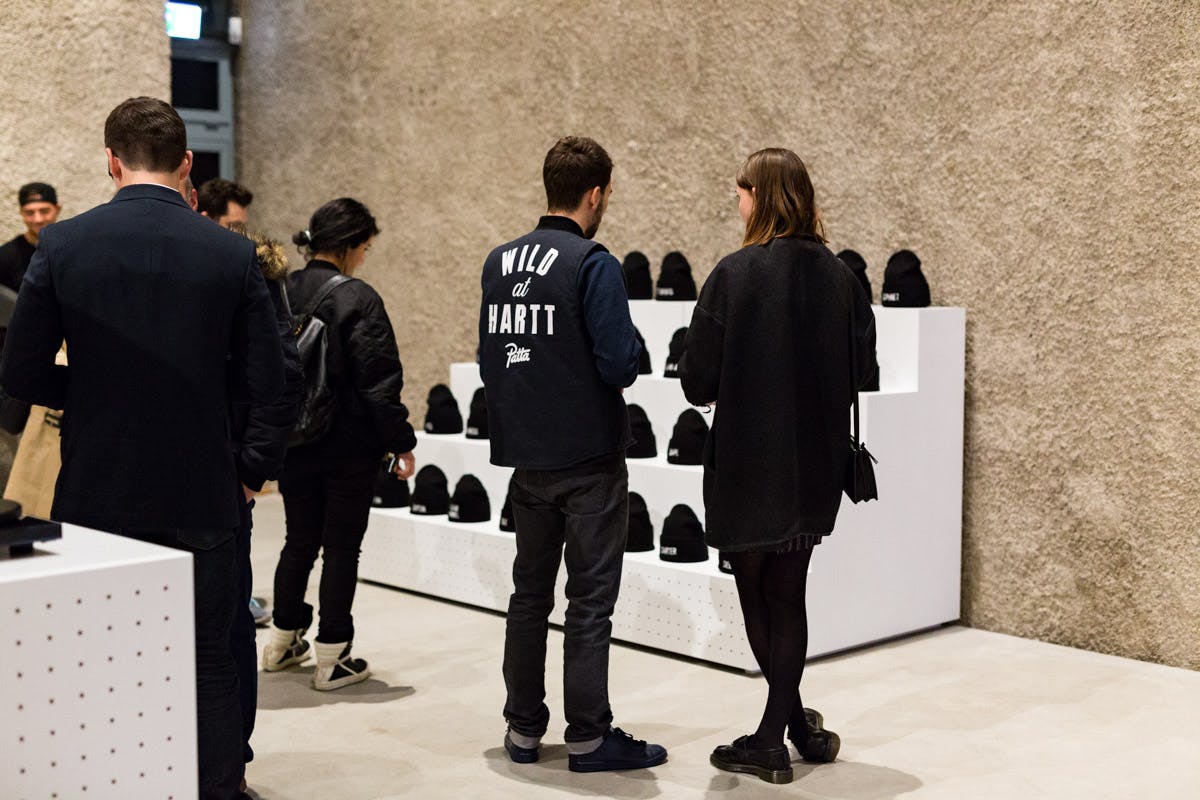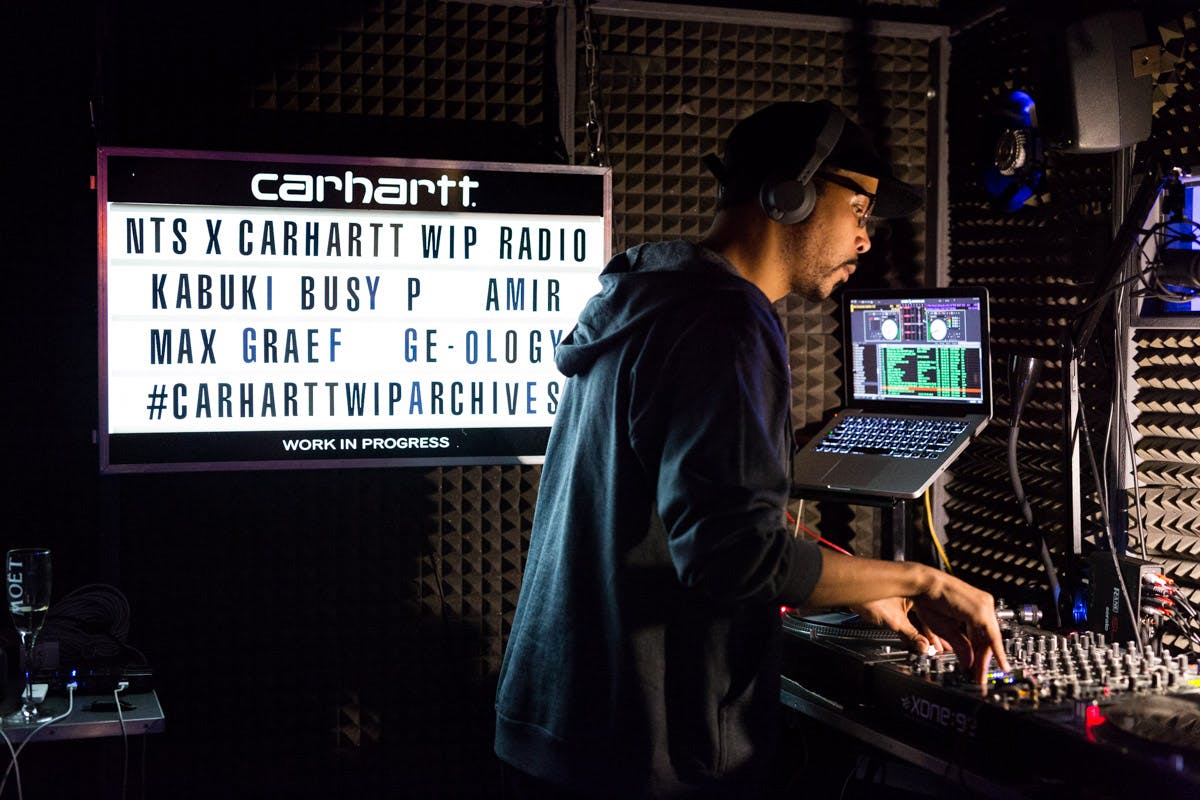 I pass over to Gary Warnett, creative copywriter for many of the labels in attendance at the exhibition and who also contributed an essay on workwear's origins for The Carhartt WIP Archives book. He's talking about Netflix while holding a fizzy water: "The weirdest thing though was watching Luke Cage." I ask him why. "Well his superhero outfit is a Carhartt Active Jacket. And I just thought that's crazy. It's the biggest product placement for Carhartt I've ever seen in my f***ing life." I say that knowing Carhartt WIP, they probably didn't have anything to do with it. "They probably did have nothing to do with it. But the fact was, it fitted the bill, because people actually wear that stuff."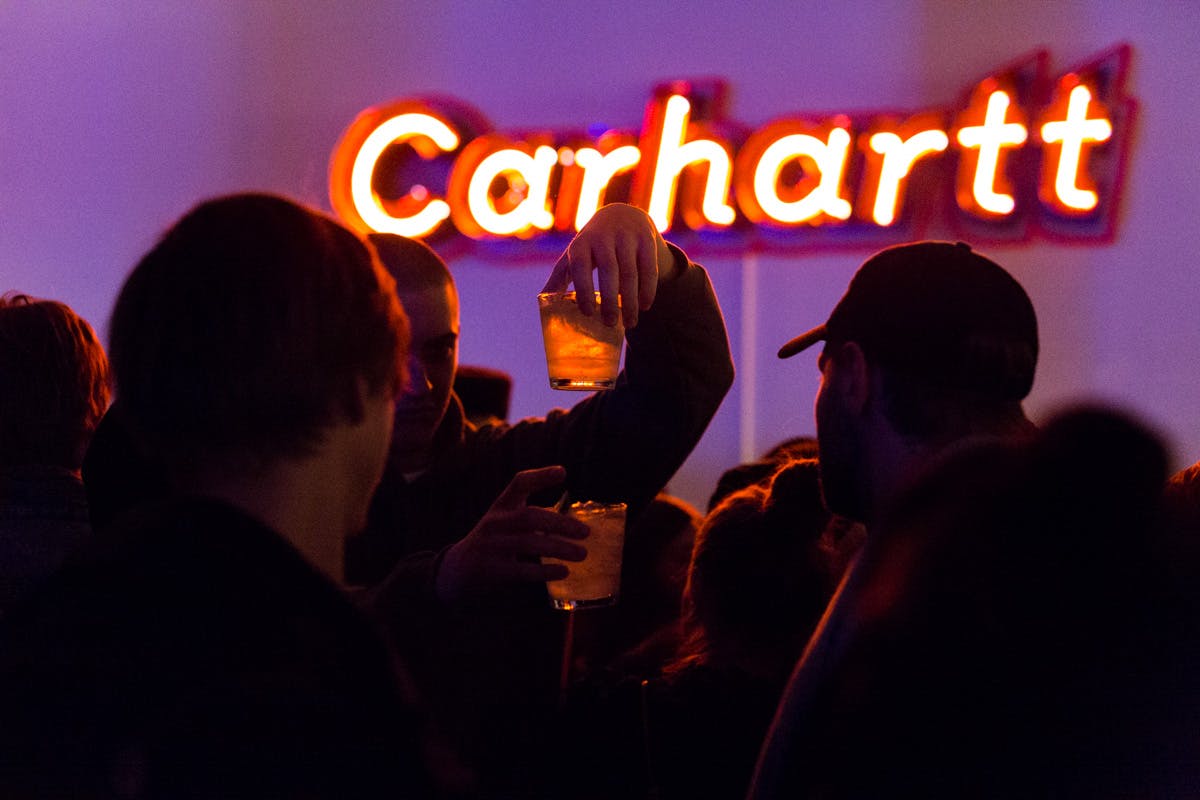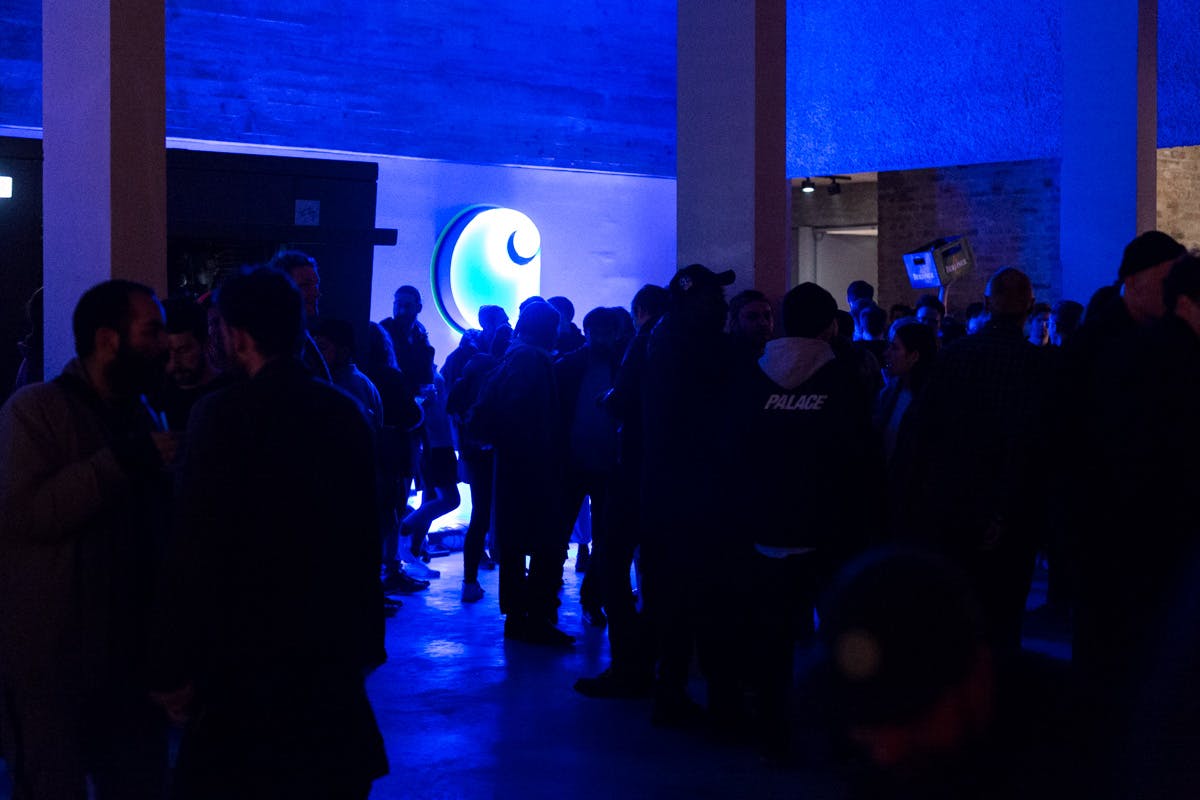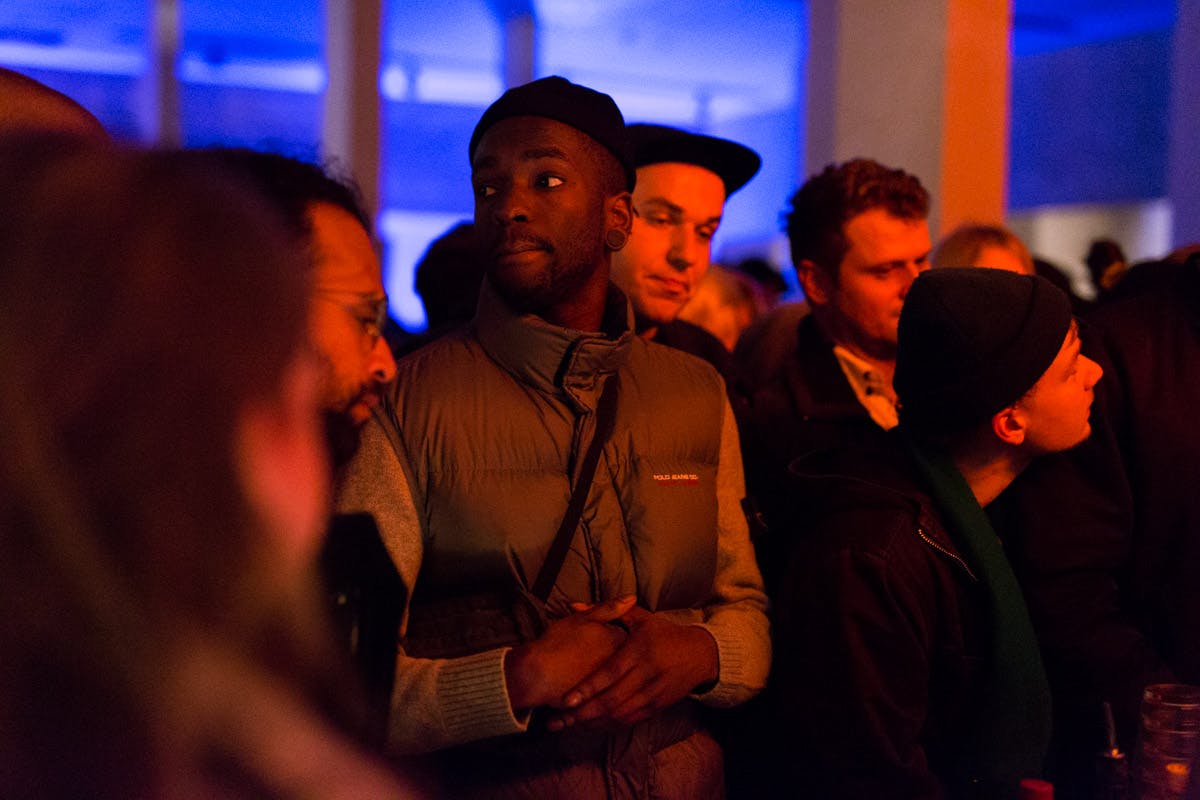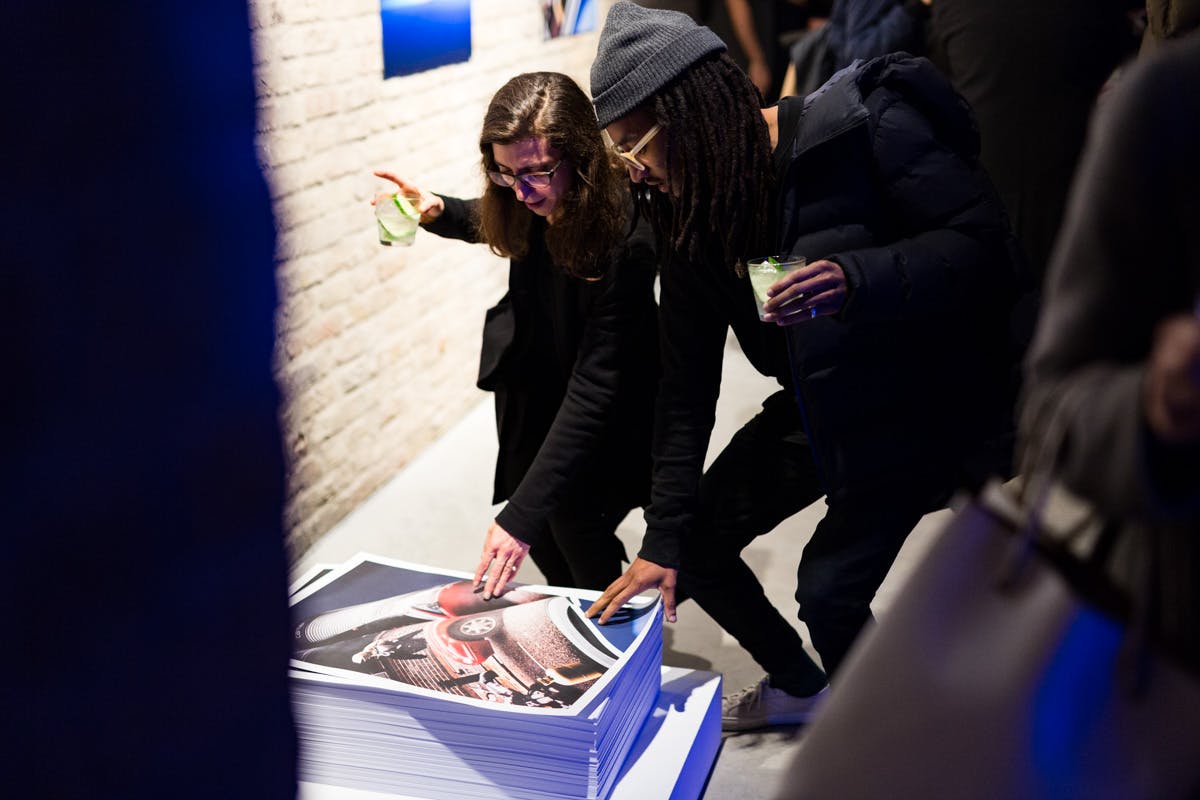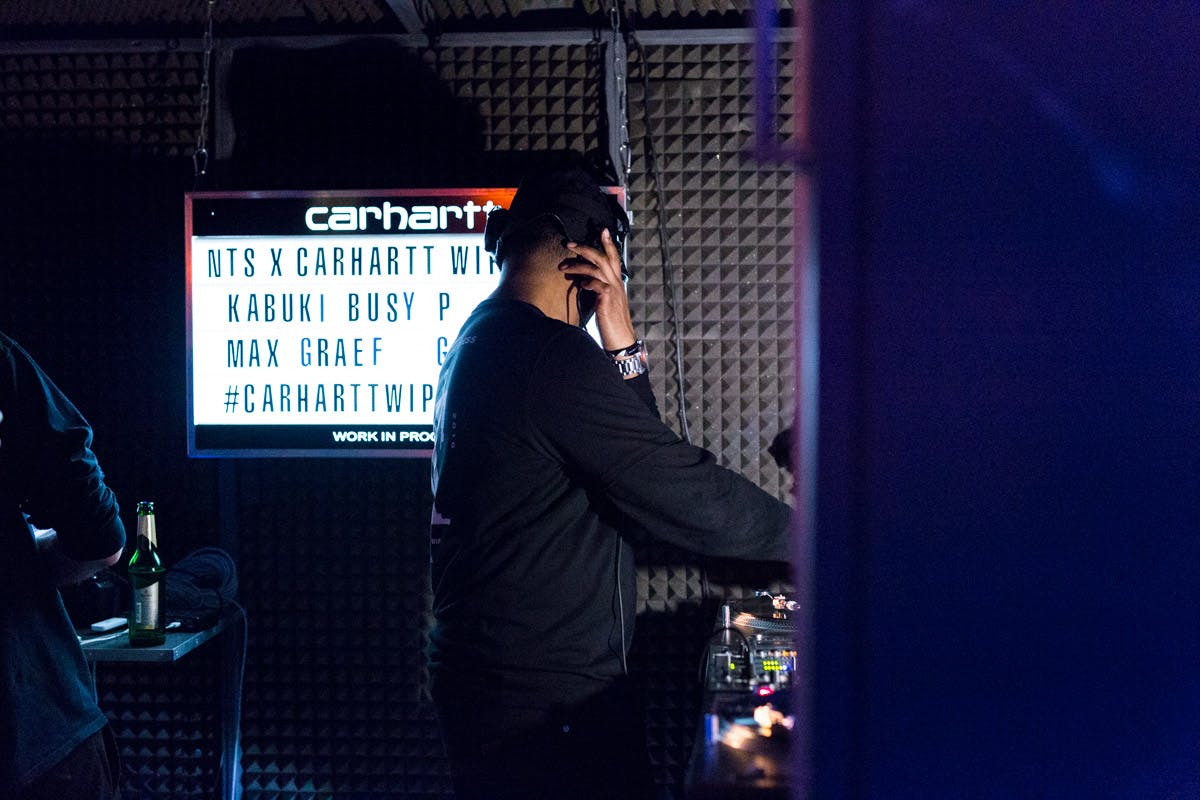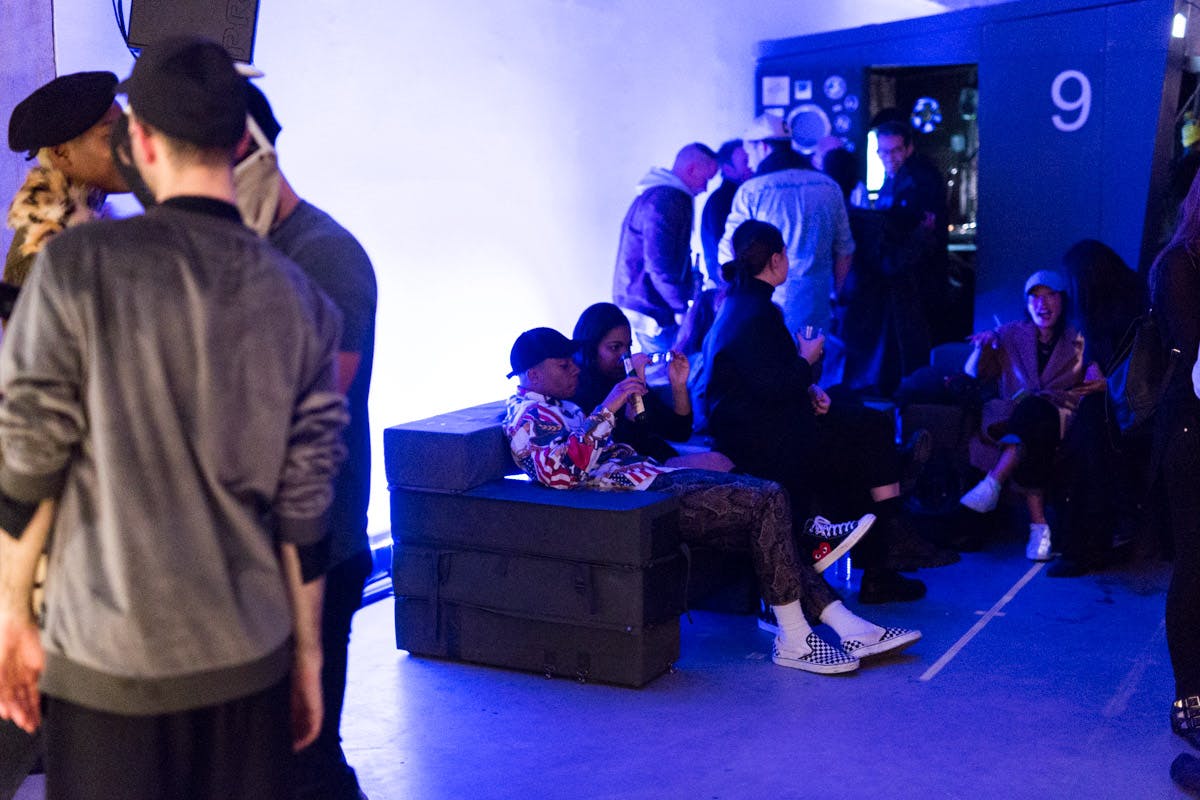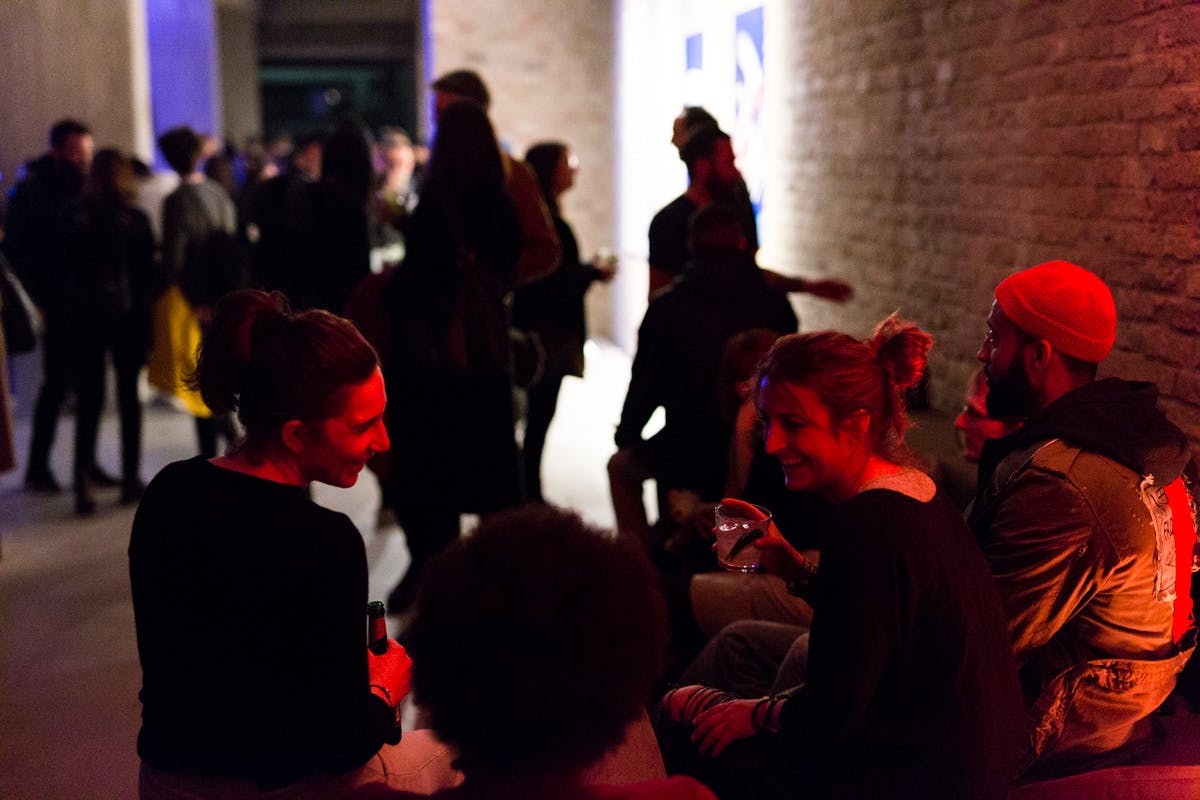 Downstairs and from their portable DJ booth that was a co-creation between themselves and the clothing brand, long-time collaborators NTS Radio is slowly building up with a soundtrack that's as diverse as Carhartt WIP's own history. I spot Slam Jam's Luca Benini by the bar. Benini was one of the brand's first stockists and is an early collaborator and friend. I ask him where he sees Carhartt WIP in the wider industry, at which he pauses for a moment: "I think Carhartt WIP have done, and continue to do, a very good job in this industry because they've managed to find a very good and difficult balance between authenticity and honesty, in terms of their communication and product. That's why they're at the center of this industry, but maybe not many people realize that." He shifts his weight and looks out at the huge crowd that's beginning to dance in front of NTS' booth. "Oh, and they're also just a great business."
See what went down with our exclusive shots and video from inside The Carhartt WIP Archives Exhibition, above. Edited by Michel Lebugle and Anna Sinofzik, The Carhartt WIP Archives is published by Rizzoli and is available now online, at Carhartt WIP Stores, and through selected retailers worldwide.
Dive deeper and read why Carhartt WIP is so important to contemporary culture and fashion, and why it doesn't care if you know it or not.