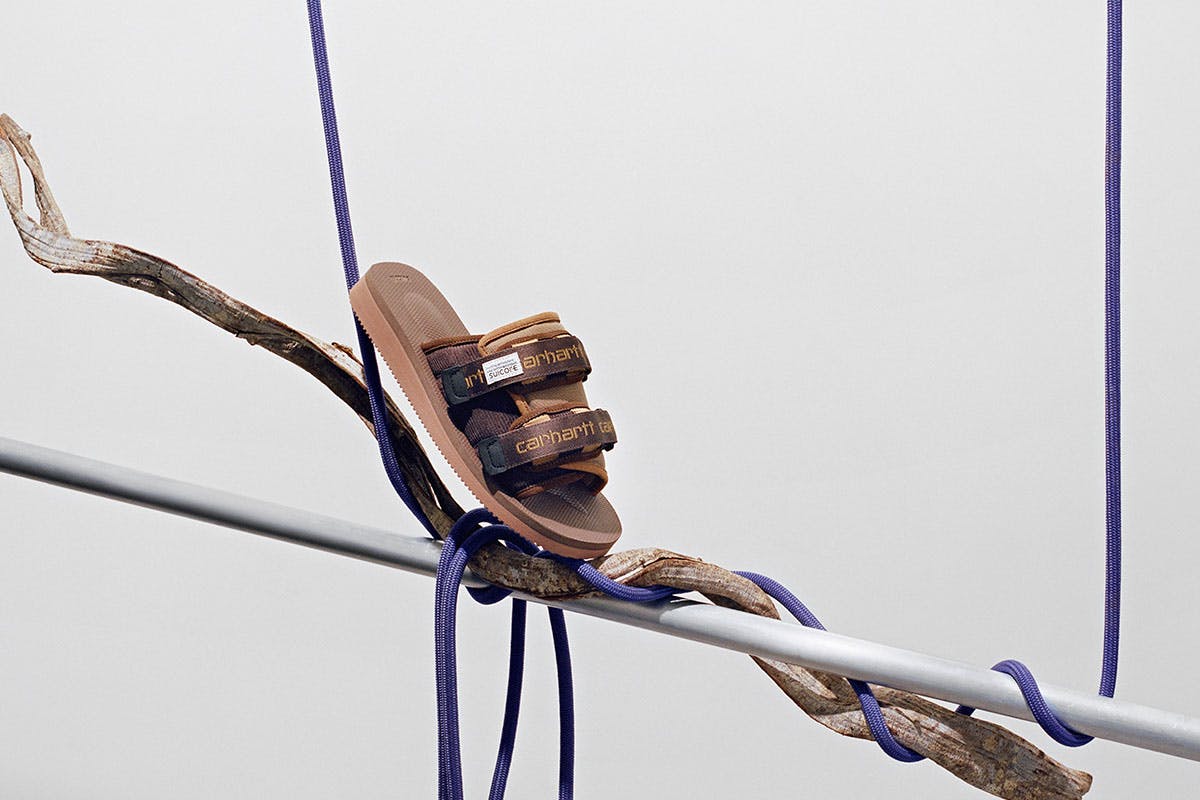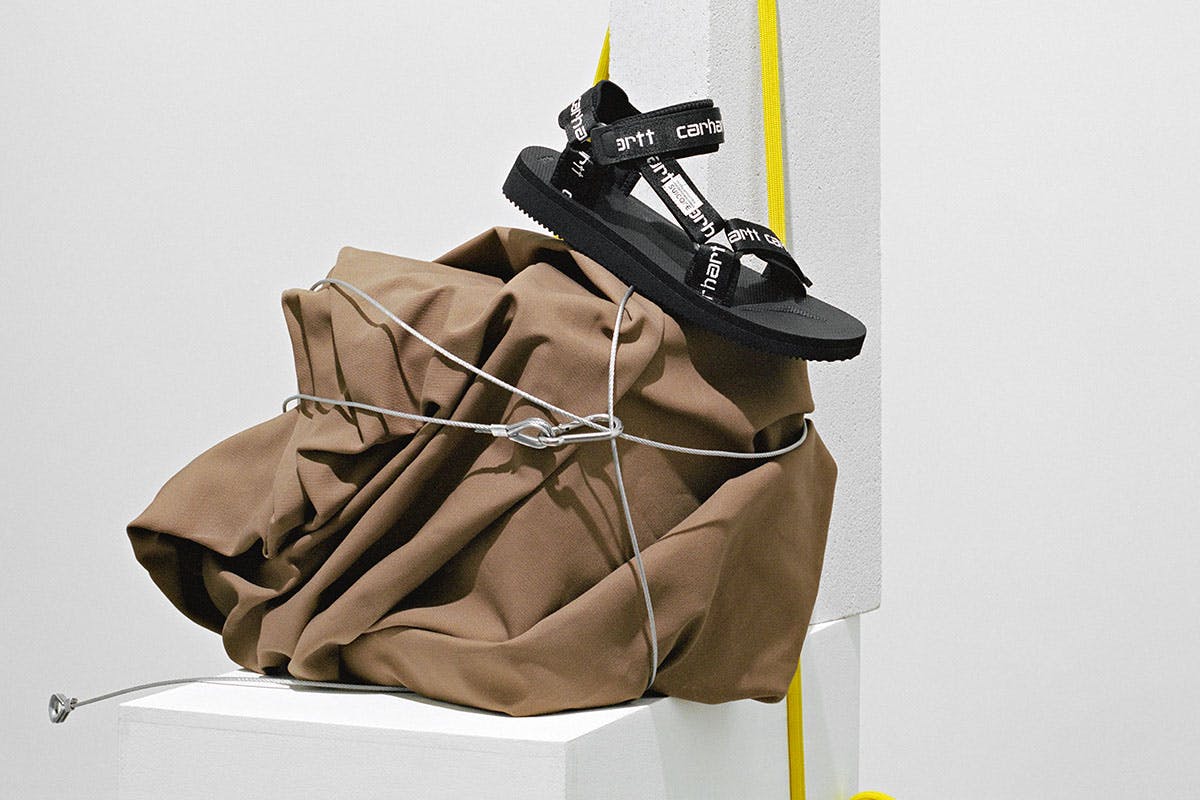 What do you get when you combine the best that workwear has to offer with top-tier Japanese sensibilities? Probably something a lot like Carhartt WIP & Suicoke's new four-piece collections of sandals and slides. Summer ahoy, init?
Whether it's dossing around the house, popping down the shops, knocking about on a sunny retreat in Europe, or zoning out by the pool, there are few occasions in which slipping into a pair of Suicokes isn't the pinnacle of comfort. I'd be lying if I said I wasn't chilling in a pair as I write this.
Suicoke, the Japanese brand founded in 2006, has been making serious waves across the globe. Although this can largely be put down to its unparalleled comfort and sophisticated style, the brand's penance for collaborations has kept it a step ahead – LANVIN, Alanui, The Elder Statesman, Neighborhood, and Engineered Garments, to name a few.
Now, Carhartt WIP is stepping into the spotlight to remix two of Suicoke's most iconic styles in the Moto and Depa.
Both styles have gone a complete Work in Progress refit, which, as you'd expect, starts with redubbed fabrications and colorways straight from the workwear legend's globally renowned catalog. Comprising mixed material uppers crafted using a mix of Dearborn Canvas and corduroy, completed with Nylon straps decorated with jacquard Script Logo branding.
Two options are available for each style – "Black" and "Hamilton Brown" – both of which you can find across the WIP product offering.
There's no time like the present to get cozy – you can shop all four pieces of the Carhartt WIP x Suicoke collection online now.