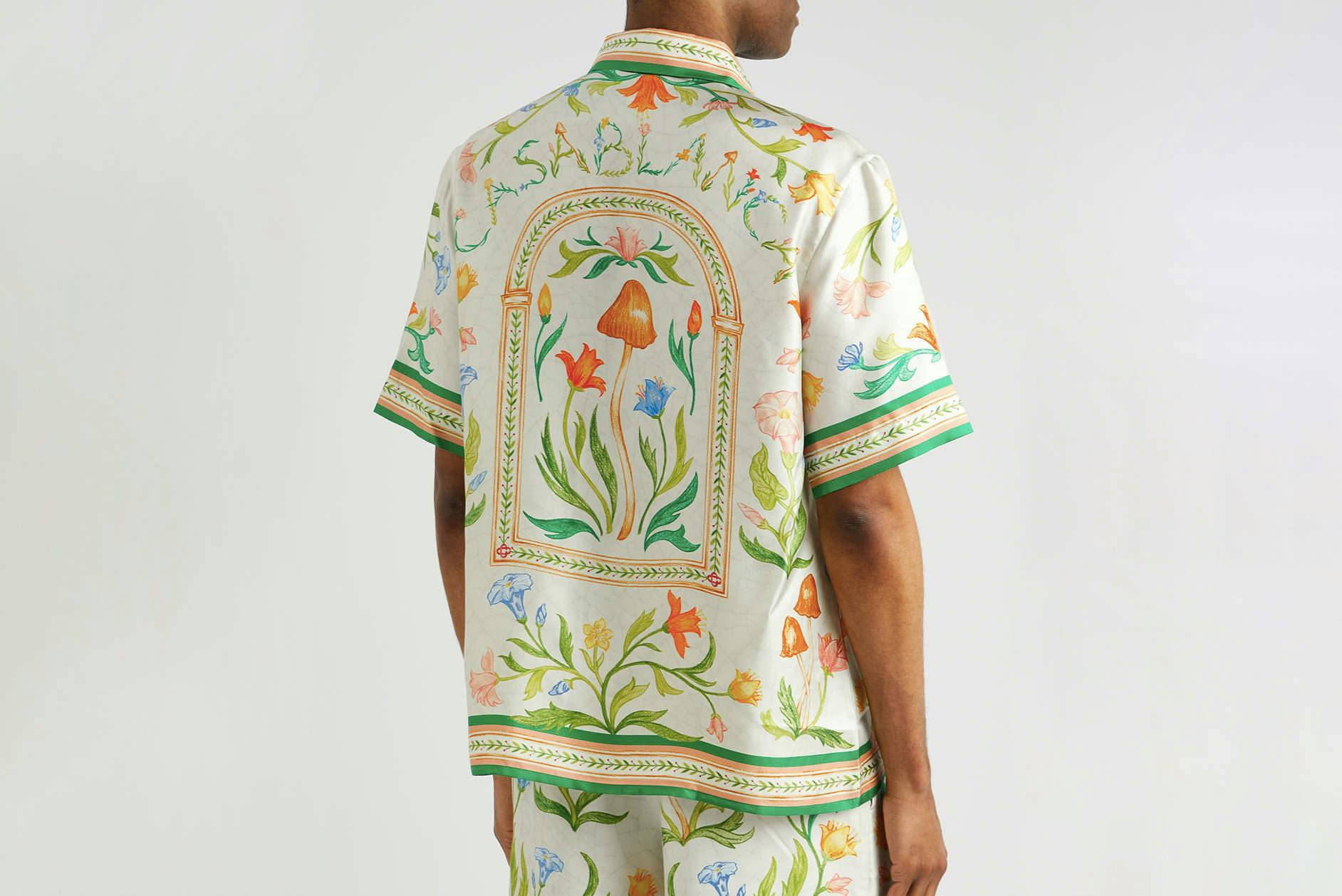 When we're feeling down and miserable in winter, one surefire way to lift us is to put on any of our Casablanca pieces. Whether it's an intricately adorned silk shirt or even one of the classic tennis club-inspired tees, every piece from the brand is imbued with sunny summer vibes.
That's why, when the spring/summer season actually gets here, and our winter blues are nothing but a distant memory, Casablanca really comes into its own.
Casablanca SS23 defines the brand's style: you've just finished a game of tennis with your lawyer. He's climbing back into a shining silver Mercedes E-Class while you kick back with an ice-cold negroni at the club bar in your fresh tracksuit. It is, of course, made by Casablanca.
And really, that's the energy we're going for this spring. If that feels right to you, too, then keep scrolling for the best of Casablanca SS23.
Shop the best of Casablanca SS23 below.
L'Arche Fleurie Shirt
Up there with our favorite Casablanca shirts thus far, the L'Arche Fleurie Shirt features an elegant floral border to the off-white silk backdrop. To the reverse, the Casablanca name is spelt out in tangled florals.
L'Arche Fleurie Shorts
Employing the same arche fleurie decoration as the silk shirt, this pair of shorts takes a more laid-back tack.
Tennis Club Icon Sweatpants
In our '80s dream, this is the pair of sweatpants that we put on after the tennis game. They're stained with drops of past negronis.
Radiating Orange T-Shirt
Along with the brand's more out-there designs is a range of high-end basics. The T-Shirts are not to be sniffed at; cut from pure organic cotton, they're ultra soft and tailored perfectly.
Tennis Club Icon Shell Jacket
Represent the greatest tennis club in the world with this retro shell jacket.
Casablanca Cowboy De L'Espace Shirt
The Cowboy De L'Espace Shirt definitely stands out in Casablanca's archive. While most of the label's shirts look to serene landscapes, this one features an alien abduction.
Want to keep browsing? Download the Highsnobiety app for all the hottest products and brands from the the Highsnobiety Shop. Highsnobiety has affiliate marketing partnerships, which means we may receive a commission from your purchase.