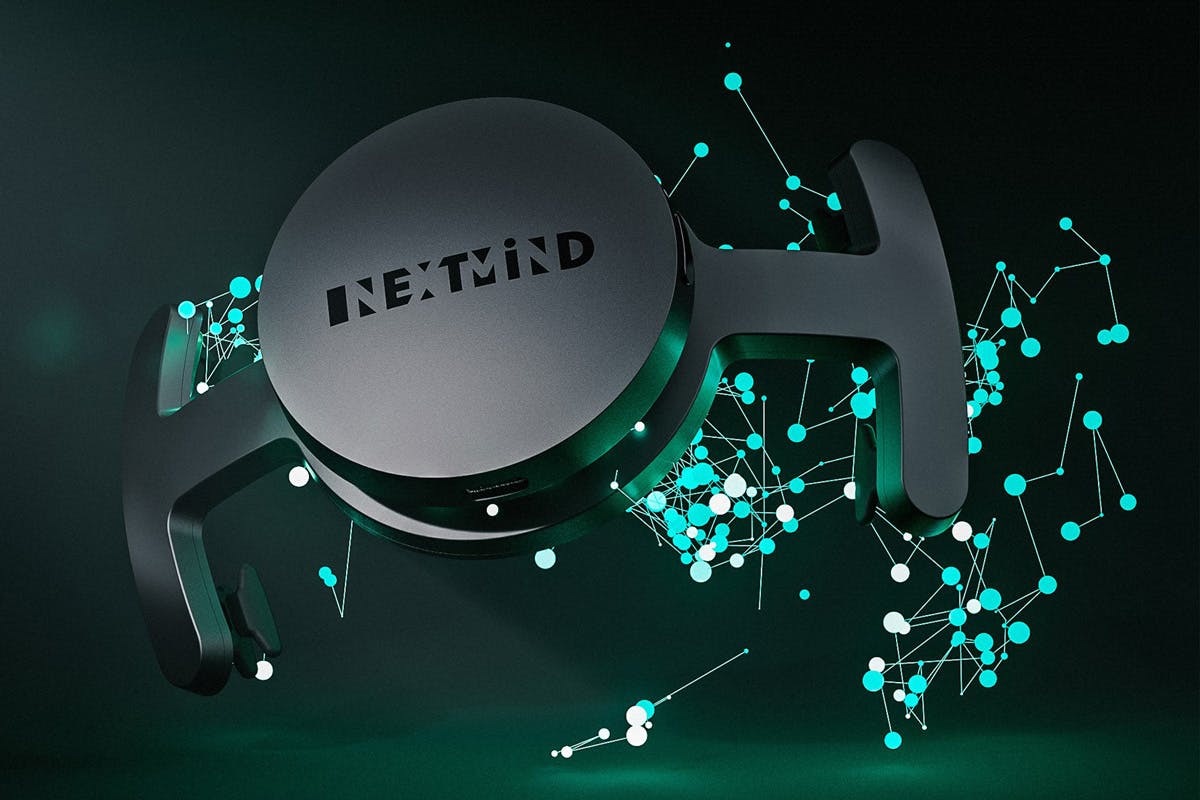 The annual CES conference in Las Vegas knows no limits when it comes to innovation both and small. While this year's event saw electric vehicles seemed take a lot of the top-billing — due in large part to the North American Auto Show's decision to move its date from January to June — there were ample consumer goods that seemed just as mind boggling to those in attendance.
From TVs, home protection, and video game advancements to health and wellness, here are the 12 pieces of tech you should know about from CES 2020.
Samsung The Wall MicroLED TV
The Wall television measures a whopping 292 inches and is targeted more toward business owners than man-cave dwellers. In addition to the massive size of the TV, The Wall's microLED technology possesses inherent color qualities, with two times superior color purity and a wider color gamut than conventional LED displays, which produce vibrant-yet-natural colors for an awe-inspiring visual experience.
Next Mind Dev Kit
Next Mind's Dev Kit is a wearable that allows users to control anything in their digital world by using just their thoughts. Marketed as the world's first noninvasive, hands-free brain-computer interface for real-time interaction, the goal is for wearers to be able to eventually change the channel on a television or interact with a gaming system by using electrical brain signals from the user's visual cortex.
Bosch Visor
German manufacturer Bosch has announced a "virtual visor" that tracks a driver's eyes to block out the sun without obscuring their view. Using a transparent visor in conjunction with facial recognition technology to identify their eyes, the result creates a shadow over a small area of the driver's face to stop sun glare. The virtual visor concept would eliminate existing sun visors completely — something that often attributes to many car accidents and downgraded visibility for drivers.
Parcel Guard
While the Ring doorbell has certainly improved mail/package safety during home delivery, the current system is still not without its flaws. Thanks to Parcel Guard, we may finally be in a place where opportunists don't cruise neighborhoods looking to steal Amazon packages. The Parcel Guard has a drop-in slot for smaller packages, which is then opened with a code or smartphone app, and can place phone calls between a parcel courier and a customer if they need to open the box remotely.
Hear
Hear, made by Israeli tech company OrCam, is a wearable camera that uses artificial intelligence in conjunction with hearing aids that identifies and isolates an individual speaker's voice and relays the clear speech in real time to Bluetooth-enabled hearing aids. The technology aims to eliminate the "cocktail party effect" often caused by regular hearing aids in noisy settings which amplifies every nearby sound.
AirSelfie AIR PIX
The selfie isn't going anywhere anytime soon. As a result, companies like AirSelfie have begun experimenting with ways to fine-tune the process using drone technology. As the company markets it, "it's like having a personal photographer in your pocket."
Mateo
Mateo is the world's first smart bathmat — integrating a scale and other health metrics like body composition, muscle mass, and bone mass — into a common household device. Unlike other smart scales, Mateo is the only one able to measure a user's posture, and track its changes over time.
Alienware Concept UFO
The Concept UFO is the PC-gaming alternative to something like the Nintendo Switch — allowing for full Windows 10 gaming PC capabilities in the palm of your hand. Beefier than the Japanese company's flagship handheld, the device could revolutionize the market for gaming on the go.
Lenovo ThinkPad X1 Fold
While we've seen foldable tech in the past, Lenovo is hoping to rectify any of the problems that have plagued those devices. The ThinkPad X1 Fold is a 13-inch OLED slate that can bend and fold into several different configurations based on how the content on the screen is oriented. Lenovo calls it "dynamic and responsive."
My Arcade Super Retro Champ
Since their debut in 1989 and 1990, Sega and Nintendo have still managed to capture people's attention by producing new products, while still acknowledging the tech that put them on the map in the first place. With My Arcade Super Retro Champ, a person can now use a handheld console to play games from the Genesis and the SNES. Featuring five hours of battery life, the console can also be charged or plugged directly into the TV via HDMI, which means two players can compete using the console's wireless gamepads. The device will go on sale later this year for $110.
Vizio Elevate Soundbar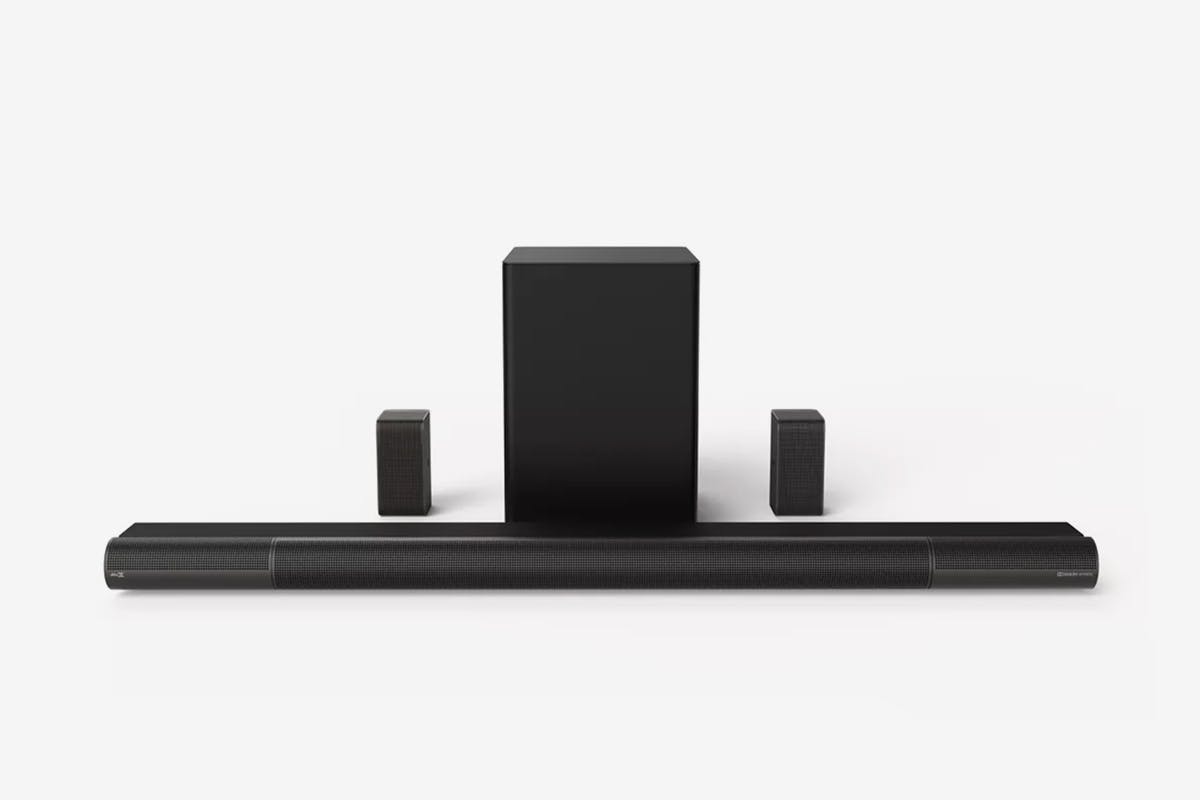 In addition to a host of new TV offerings, Vizio has presented its Elevate soundbar, a 10-channel, 5.1.4 sound system that features 18 drivers and a wireless subwoofer. When you play music, the speakers face forward. However, when you play Dolby Atmos content, the speakers rotate upward so that the sound bounces off the ceiling. If ever there were something close to "3D sound," this is it.
Samsung Q950TS 8K TV
Although there is no 8K content currently being produced, that didn't stop Samsung from pushing the boundaries on the future of television. The Q950 practically eliminates the bezel around the display to create a screen-to-body ratio of nearly 99 percent, the largest in the market. When watching from 10 t0 15 feet away, consumers experience a stunning Infinity Screen effect where the bezels seem to disappear. The result is an even more immersive viewing experience that eliminates the boundaries between the TV and its surroundings.