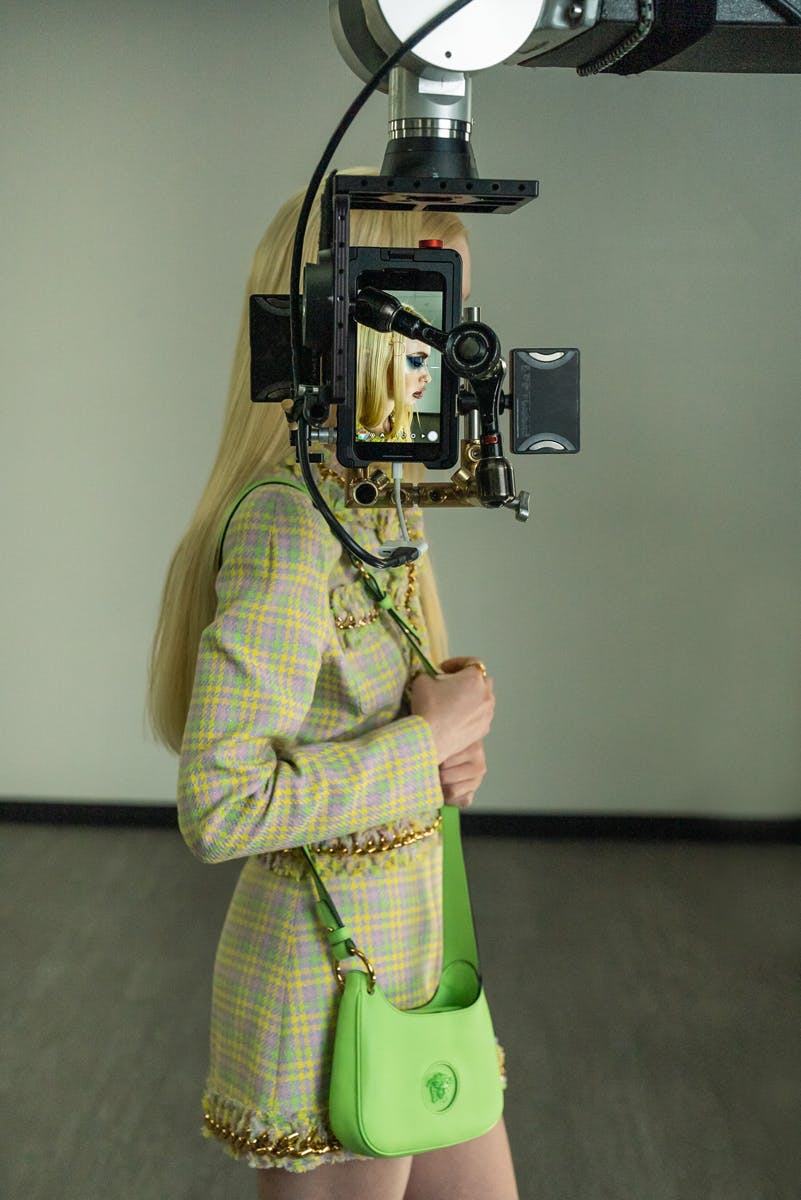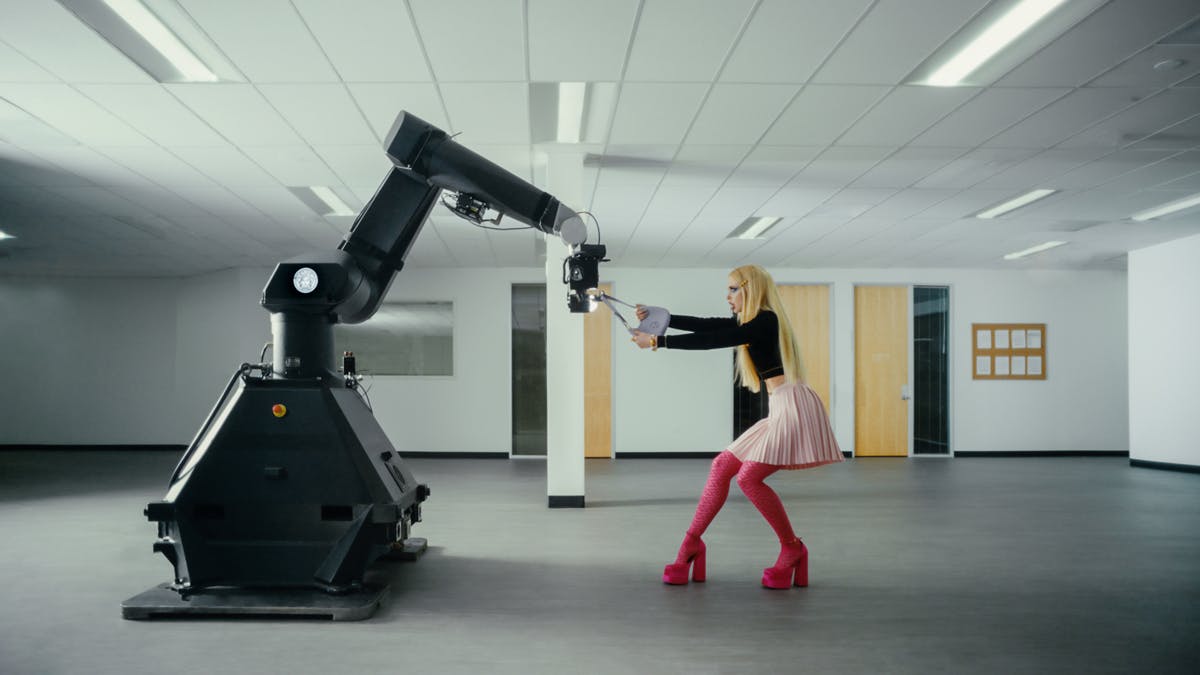 Like Miu Miu and pretty much the rest of the fashion industry, SSENSE and Versace can't get enough of Euphoria – well, the cast of the hit HBO show, at least. As such, SSENSE recently enlisted the breakout star Chloe Cherry to lead its Spring/Summer 2022 Versace campaign.
I mean, name a better way to capture Versace's fantastic, opulent ethos than with an actress from a show called Euphoria.
Chloe Cherry's "angel girl" aesthetic proves to be a spiritual equal for Versace, with her cherubic looks lending the season's leading pieces a heavenly glow.
In one shot, she supplies main character energy in Versace tweed while replica Chloe Cherrys surround her in the brand's black Medusa safety pin maxi dresses.
Then, because no Versace campaign is complete nowadays without TikTok's favorite heels, Cherry is seen wrestling with technology while towering in a pair of Versace's Medusa Aevitas platform heels.
Don't you just hate it when robots try to take over on the day you wear your Versace platforms?
Chloe Cherry's Versace girl moment is yet another impressive fashion gig for the actress, who's taking over the industry alongside her Euphoria colleagues.
Since the beginning of the year, I've loved nearly all of Chloe Cherry's fashion moments, sans her Alexander Wang 'fit for Euphoria's FYC event.
Cherry's been invited to walk at New York Fashion Week and Milan Fashion Week for brands like LaQuan Smith and GCDS, respectively. Not to mention, she's worn pretty solid looks by Dion Lee, Supriya Lele, and Chet Lo.
There's no denying that Chloe Cherry is the apple of the fashion industry's eye right now. In Versace's case, she's the cherry on top of their campaign.