Inspired by the function-first design of workwear, the latest drop from Highsnobiety's in-house label elevates the classic chore jacket and drill cotton pants design to create a minimal matching set.
Crafted from hard-wearing, organic drill cotton, the coordinating jacket and pants nod toward the robust uniforms that have become a mainstay in fashion while focusing-in on fabrics and fit.
"For this drop, I was looking at creating a sophisticated uniform. It's still workwear in its inherent sensibility, but through a different lens," says Nin Truong, Design Director for the Highsnobiety brand. "We've almost approached it from a craft standpoint; like with the pants, they are flowy and have a chunkiness to them but are still very clean as far as the silhouette and details are concerned."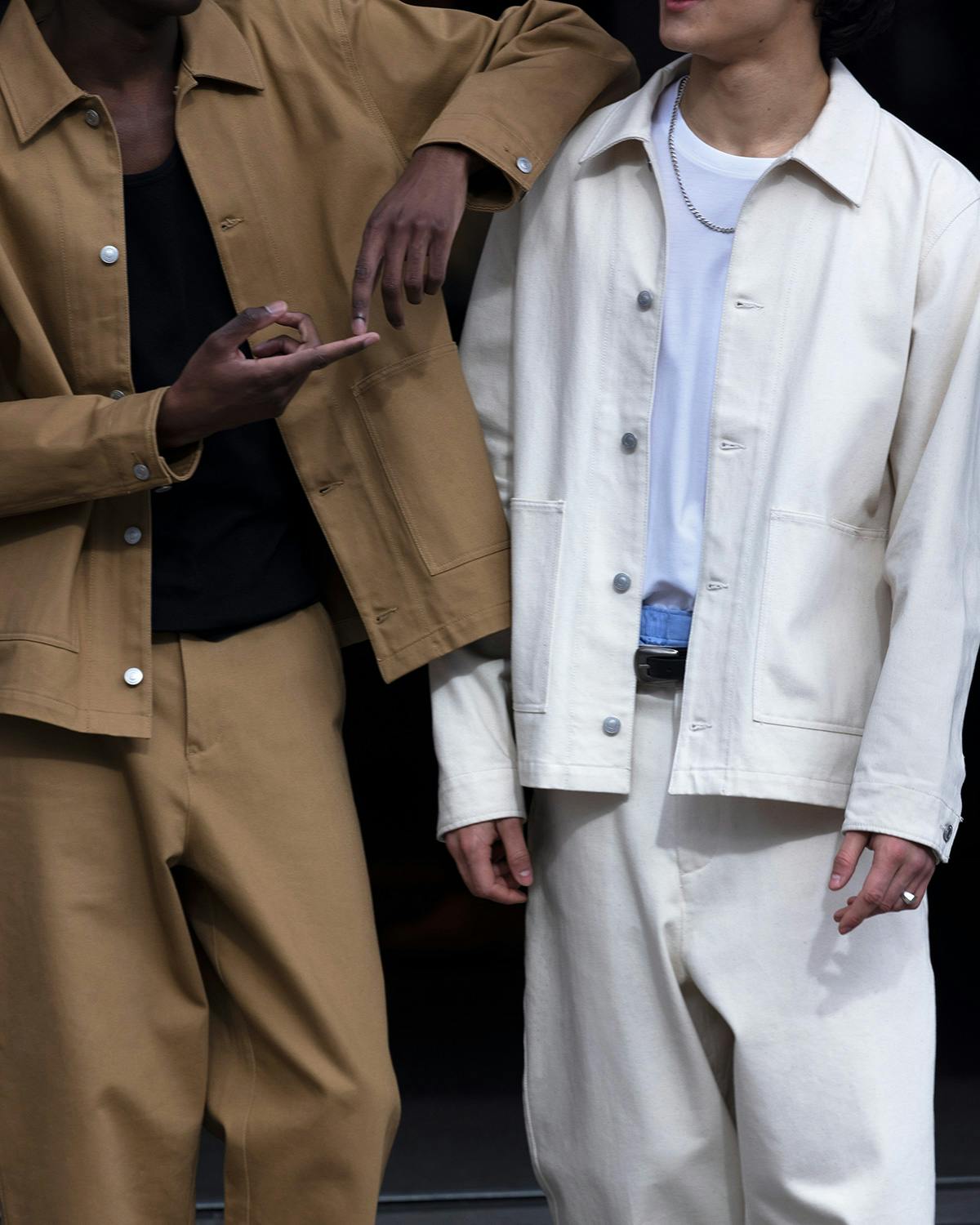 The chore jacket has a slightly boxy fit with two large front pockets that reference the original French worker's jackets. Meanwhile, the matching workwear-inspired pants have a similarly baggy fit and classic 4-pocket design.
Having doubled down on functionality with the previous drop from the Spring/Summer 2023 season, a duo of fully waterproof jackets that reference 90s technical wear with contemporary technology, this matching set sees us approach practical everyday wear from a different angle.
Available to buy exclusively from the Highsnobiety Shop, check out the matching jacket and pants below.
Want to keep browsing? Download the Highsnobiety app for all the hottest products and brands from the Highsnobiety Shop.