Converse high heels. That's where we are in 2023. This is one of those times where the question in the design lab shouldn't have been "Can we?" but "Should we?"
Answer: no, probably not. But here we are anyways. Life, uh, finds a way, as they say.
Meet the Converse Chuck Taylor high heel, technical name "Chuck 70 De Luxe Heel."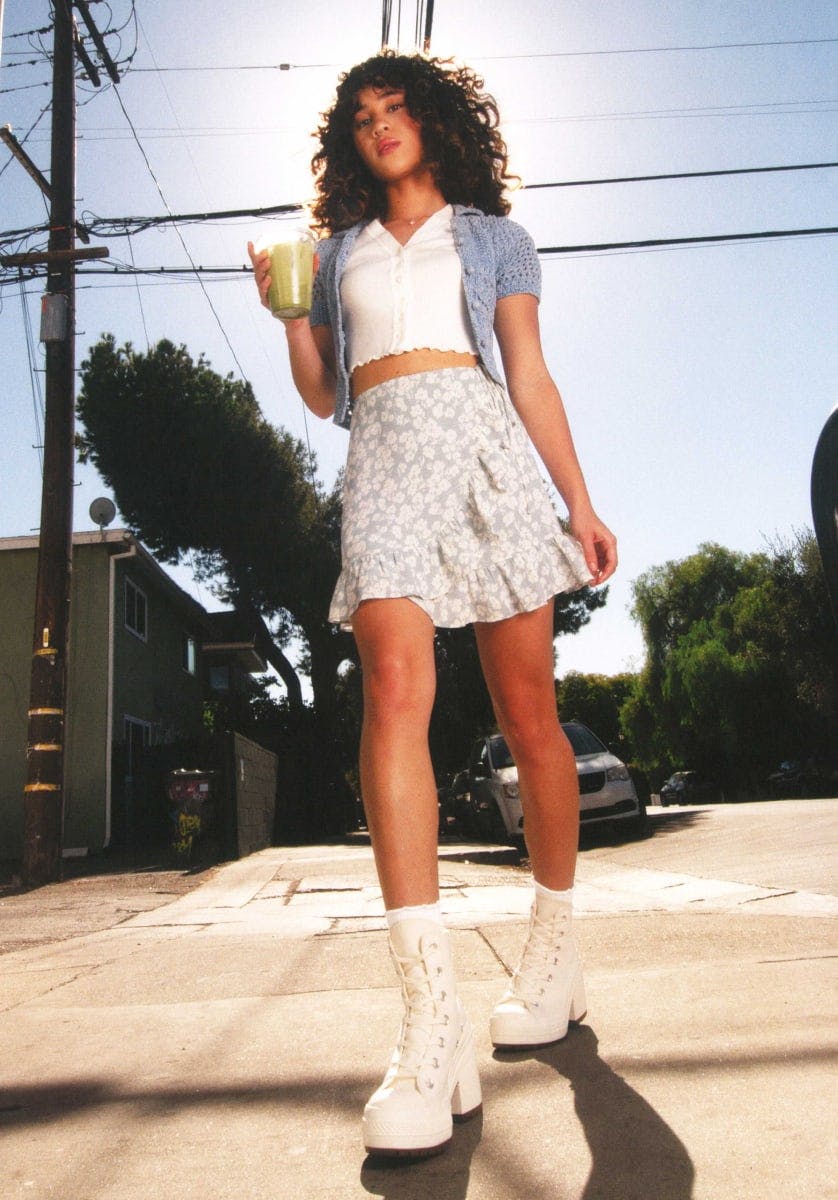 Ostensibly a mutation of those knee-high Converse boots that I think Avril Lavigne or Ashlee Simpson probably wore way back when, the Converse heels are a sight to behold. Truly, these are love-or-hate shoes, no middle ground (can you guess where I fall???).
Because they're part of the Chuck 70 line, they have a thick canvas upper and chunky rubber midsole as per yooj, except that the midsole then juts down into a thick platform heel. Hence, Converse heels.
Currently available on Converse's website for $120 apiece, the Chuck Taylor heels are helpfully offered in a unisex size run so that everyone can get a taste if they so desire.
In fairness, I expect the Converse heels to be received at least nearly as well as the immensely popular Run Star Motion and its sibling styles, which've proven nearly as covetable to younger shoppers as the original Chuck Taylor itself.
So, I get why Converse would wanna iterate on its signature shoe with weirder, chunkier shapes.
The Converse heels, though, have the same implacably bizarre energy as the Balenciaga Crocs stilettos, Timberland heels, and Ancuta Sarca's Nike snoots, so I can't be alone in immediately side-eyeing these sneaker-heels (sneels?), right?
I mean, hey, no hate. If you like 'em, help yourself. Can't help but wonder what ol' Chuck himself would have to say about these bad boys, though.
Shop our favorite products