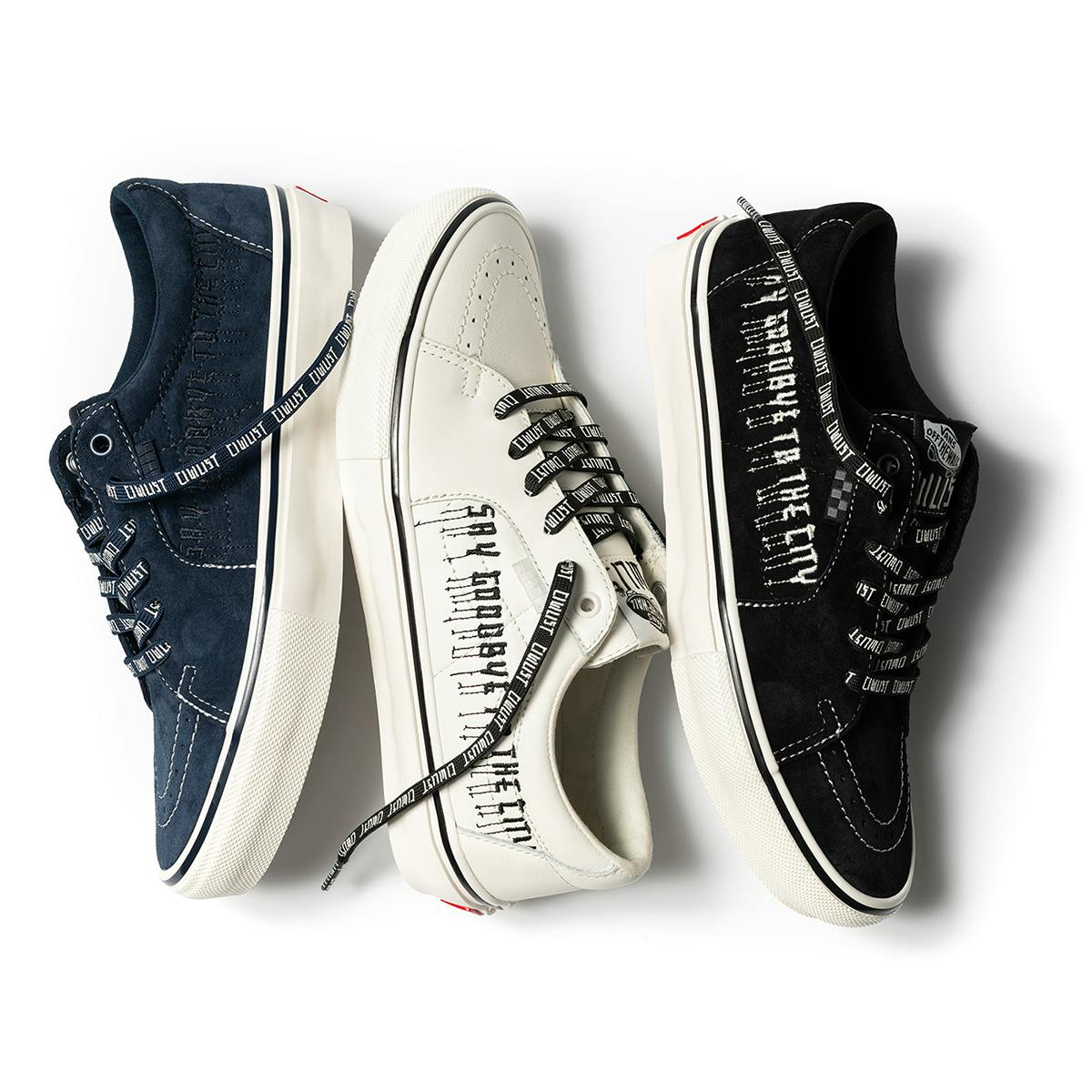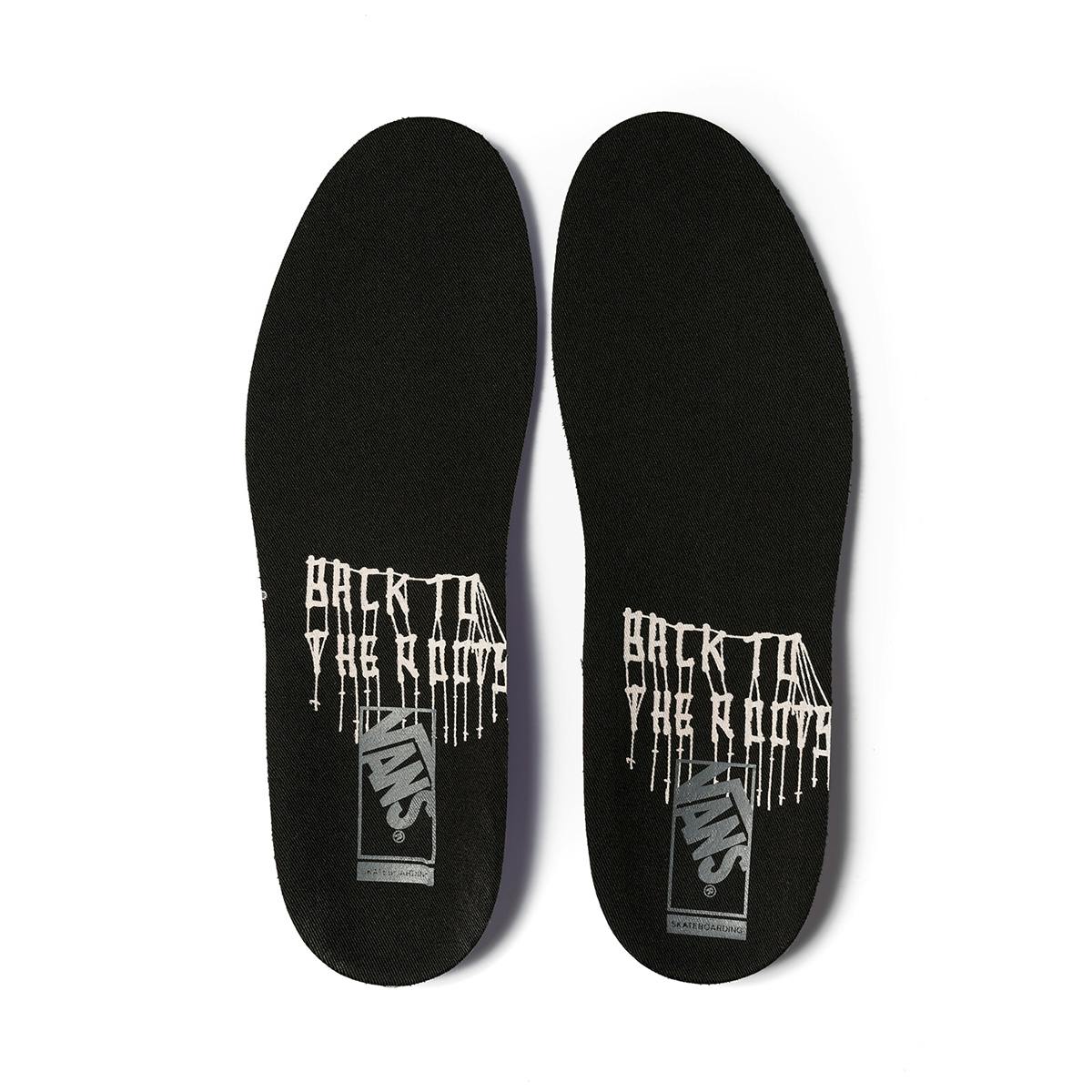 Brand: Civilist x Carsten Fock x Vans
Buy: Civilist's web store from July 29; available in-store one day earlier. The black and navy shoes will hit international Vans stockists on July 30.
Editor's Notes: When Berlin-based Civilist works on a collaborative sneaker, the result has to be skateable. Vans' grippy Sk8-Low is a perfect fit for the skatewear store, a natural follow-up to the Authentic Pro it dropped a few years ago. It's also a more adventurous angle for the retailer, taking cues from nature for an especially artsy sneaker.
Civilist's three exclusive Sk8-Lows are realized in neutral black, blue, and white suede makeups with the usual white midsole, retaining the versatility inherent to the timeless Vans silhouette. These kicks are more sophisticated than your usual skate shoe, however, as they feature embroidery done in the German artist Carsten Fock's hand.
Known for his abstract and typographic works, Fock dabbles in multiple artistic realms. He's the subject of occasional fine art exhibits but also dabbles in fashion with German designer Bernhard Willhelm and music with DJ Lars Eidenger.
For Civilist's Vans, Fock provides the "SAY GOODBYE TO THE CITY" text that's embroidered on each shoe's upper, stylized Civilist's name atop the laces and scribbles "ICH WAR MAL IN BERLIN" ("I WAS IN BERLIN") on the accompanying shoebox. Make no mistake, this is a very German shoe.
Perhaps the coolest angle is the accompanying campaign videos, which see an adventurer heading into Germany's wilderness for some chance encounters with local fauna. In particular, a wolf and some beavers make appearances, leading the naturist to glimpse some views of Civilist's exclusive Vans in the wild.
This is Civilist at its most organic, from the brief, narrated clips of wildlife to the slogans on the sneakers. These Vans are the retailer's reminder to get outside and enjoy the world.
To stay updated on everything happening in the sneaker world, follow @highsnobietysneakers on Instagram, check out the best sneakers to add to your rotation this week, and sign up to our newsletter for the latest sneaker news sent straight to your inbox.