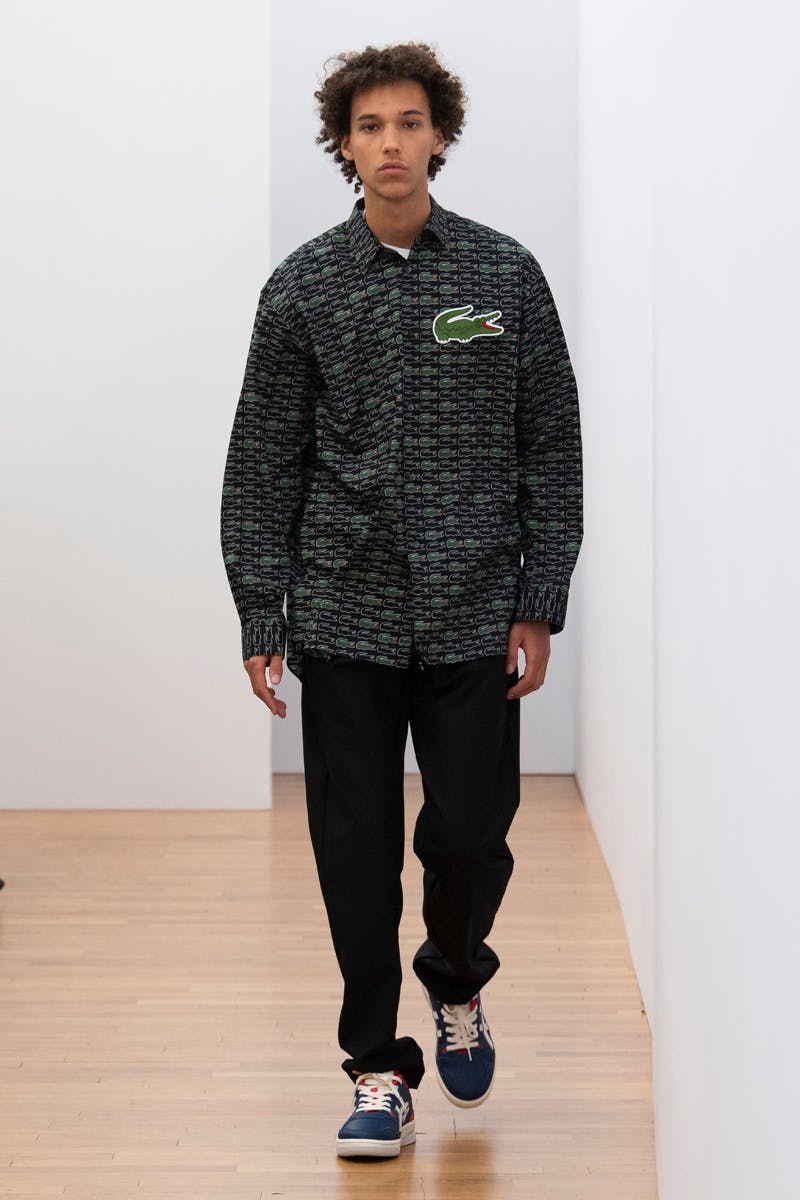 Spoiler alert: COMME des GARÇONS Shirt's Fall/Winter 2023 debuted a fresh batch of shirts. In addition to some new in-house selections, the French sub-label also unveiled some collaborative ones with Lacoste.
For FW23, CdG Shirt and Lacoste's collaboration sees the famed alligator motif blown up and even tripled on classic men's shirts, speaking to the essence of Lacoste's heritage and Shirt's playful edge.
Some shared polos and allover print button-ups also join the mix alongside some cozy offerings like slanted cardigans and pullovers stamped with the iconic gator on the chest.
In a way, it's a full circle moment in the CdG universe as the gator-focused label once crossed paths with Junya Watanabe COMME des GARÇONS for some collaborative polos.
COMME des GARÇONS Shirt Fall/Winter 2023 naturally stayed true to its ethos of unexpected twists on men's shirting — one had zippered sleeves while another had shredded trims swaying about.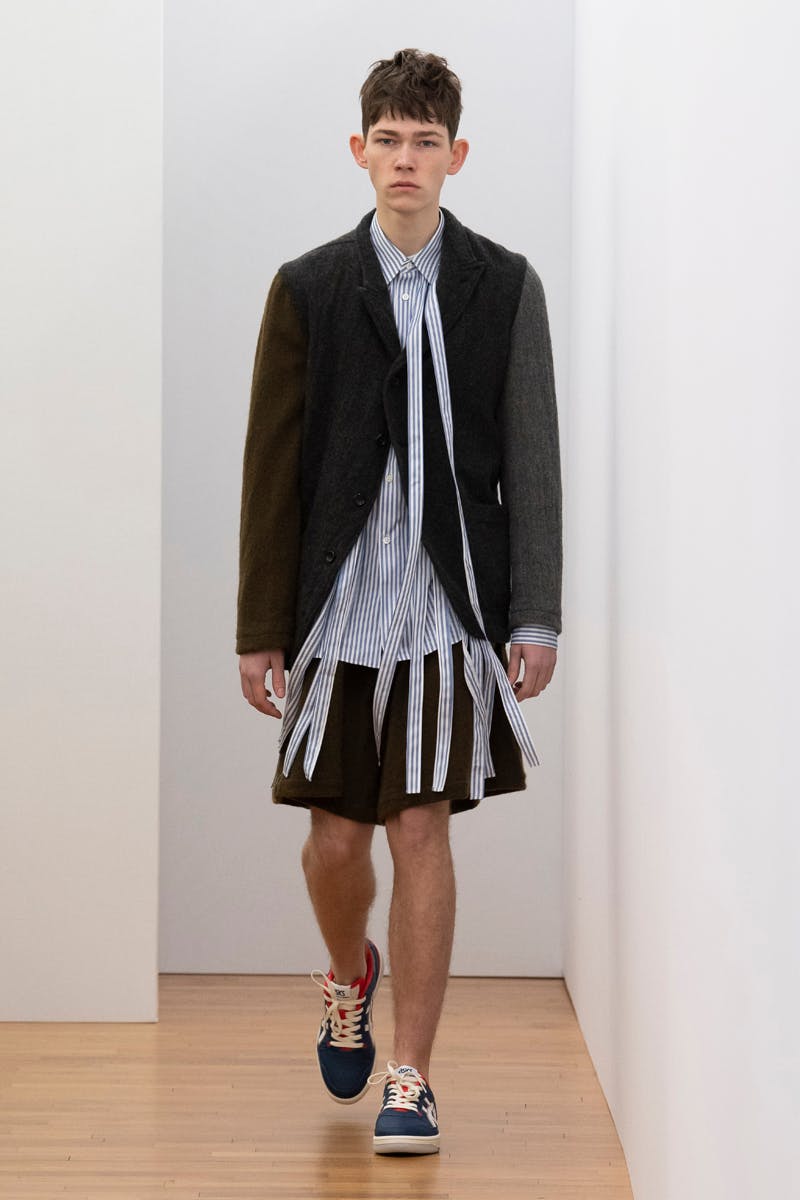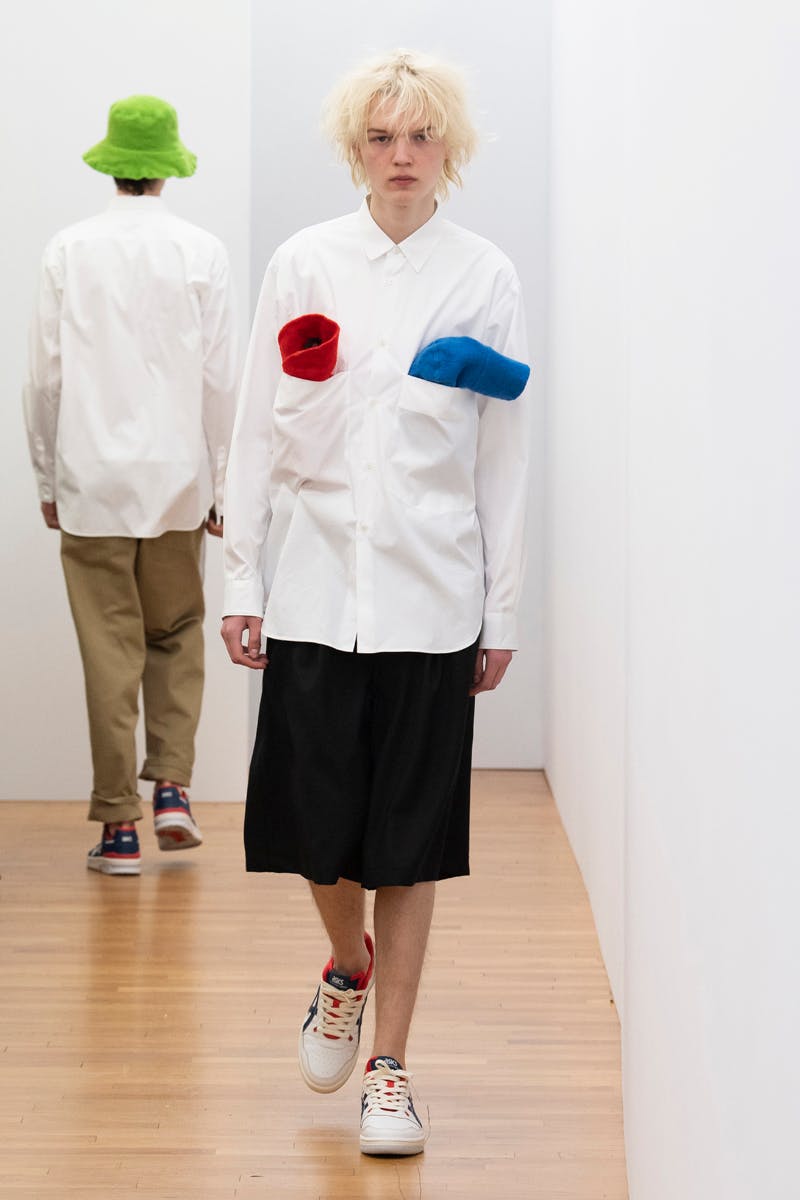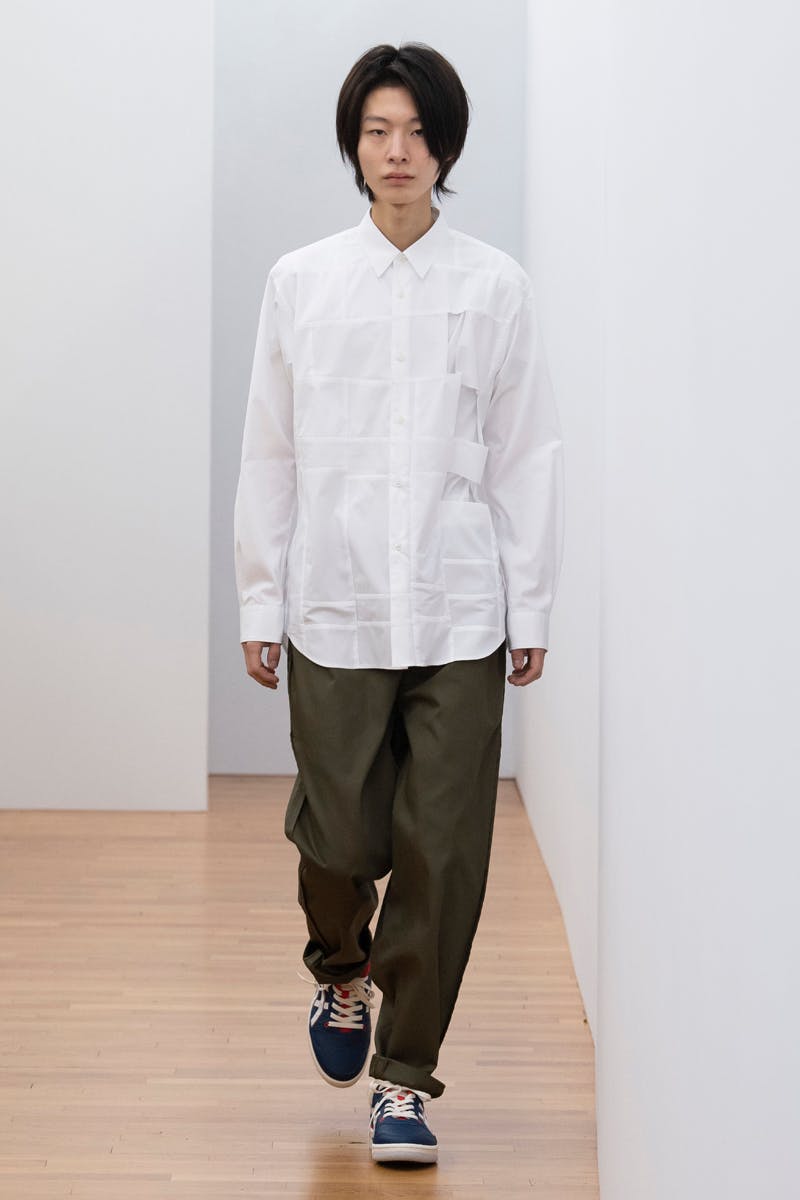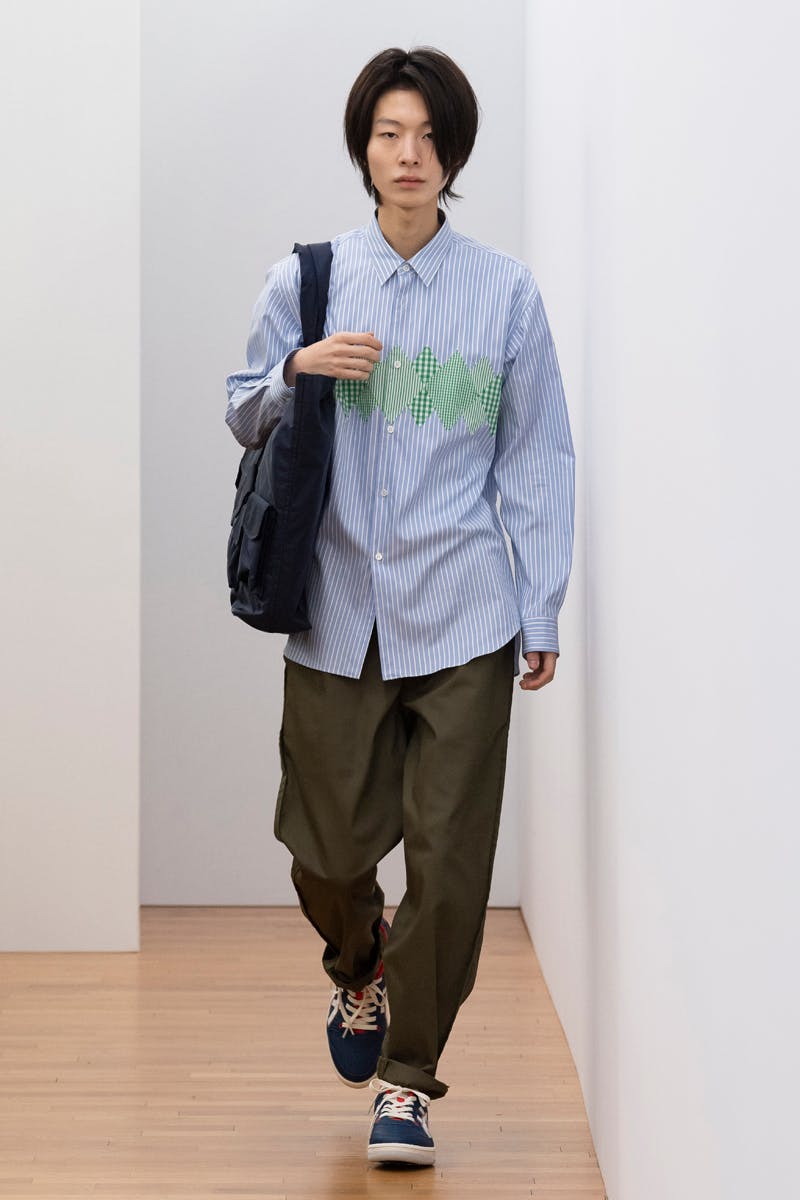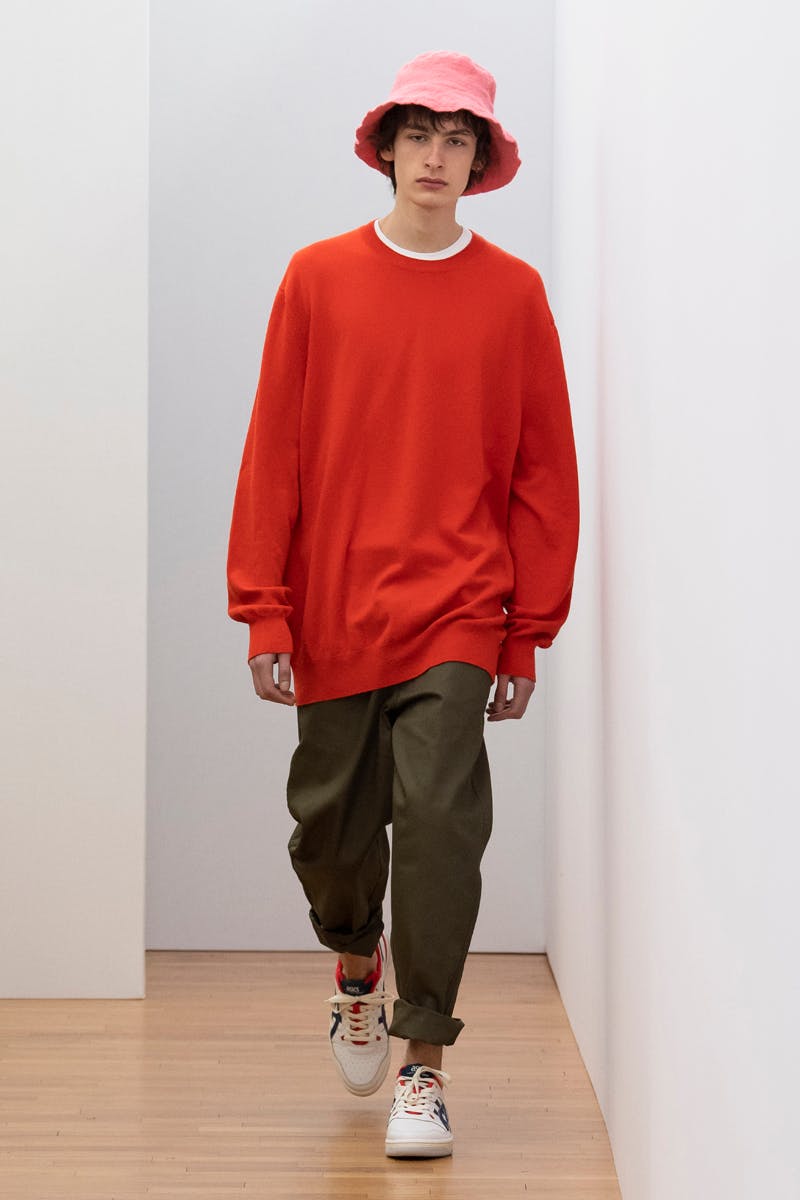 Despite its name, the CdG sub-label also knows a thing or two about footwear, especially ASICS models (even if they are a bit funky-looking to some).
Indeed, the brand reconnects with the Japanese footwear label for the EX89 sneaker. Last year, CdG Shirt and ASICS previously took on a similar lifestyle model, the Japan S, rendering the sneaker in extremely muted schemes — French label Invader adding some pixelated flair.
CdG Shirt and ASICS incorporate some color this go-around — specifically, red, white, and blue hues — resulting in two colorways, which fans can expect to land during the FW23 season.
Even with some collaborative ASICS EX89s on hand, COMME des GARÇONS Shirt couldn't resist a good linkup with Lacoste for some tops. I mean, hey, they don't call it Shirt for nothing.