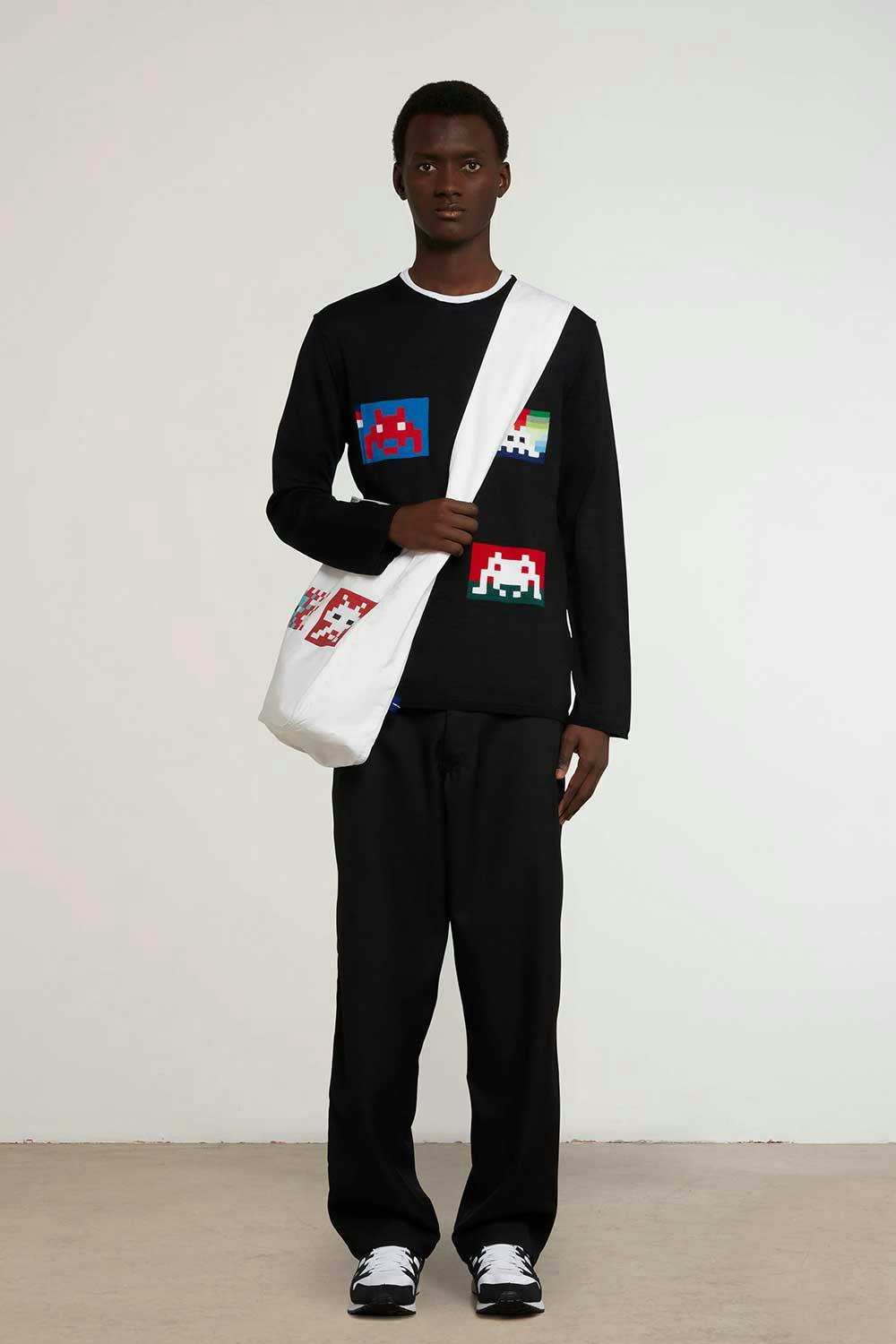 COMME des GARÇONS SHIRT, the French workwear-inspired sub-label of the COMME des GARÇONS empire, continues mingling with like-minded artists for Fall/Winter 2022. This season, CdG SHIRT is dropping a collaboration with French street artist Invader, comprising an ample supply of athleisure staples enlivened by his distinctive graphic accents.
There are as many COMME des GARÇONS brands as the day is wide. Beyond the mainline COMME des GARÇONS and COMME des GARÇONS HOMME PLUS collections, there's TAO COMME des GARÇONS, designed by Kurihara, Kei Ninomiya's Noir, Junya Watanabe's many projects, COMME des GARÇONS HOMME (Junya-inflected workwear), COMME des GARÇONS HOMME DEUX (business clothing), COMME des GARÇONS SHIRT FOREVER (literally just shirts), COMME des GARÇONS Girl (youthful womenswear), COMME des GARÇONS PLAY (the funny heart Converse), COMME des GARÇONS BLACK (classic silhouettes, Nike collabs), and CDG (streetwear-leaning basics)
Phew. And that's not even everything, considering that we haven't touched on the discontinued lines, the perfume, the wallets...
But back to COMME des GARÇONS SHIRT. SHIRT began as a line of shirts, as the name implies. Simple wardrobe staples, the layering pieces you turn to every day.
COMME des GARÇONS SHIRT FOREVER has taken that mantle while CdG SHIRT shifted focus to wearable basics indebted to European workwear.
It's the only COMME des GARÇONS brand to produce most of its stuff in France, keeping in line with the grand old tradition of hardy French fabrication. SHIRT also regularly drops John Smedley basics and ASICS sneakers, elevating normal no-nonsense essentials with funky patterns and refined cuts.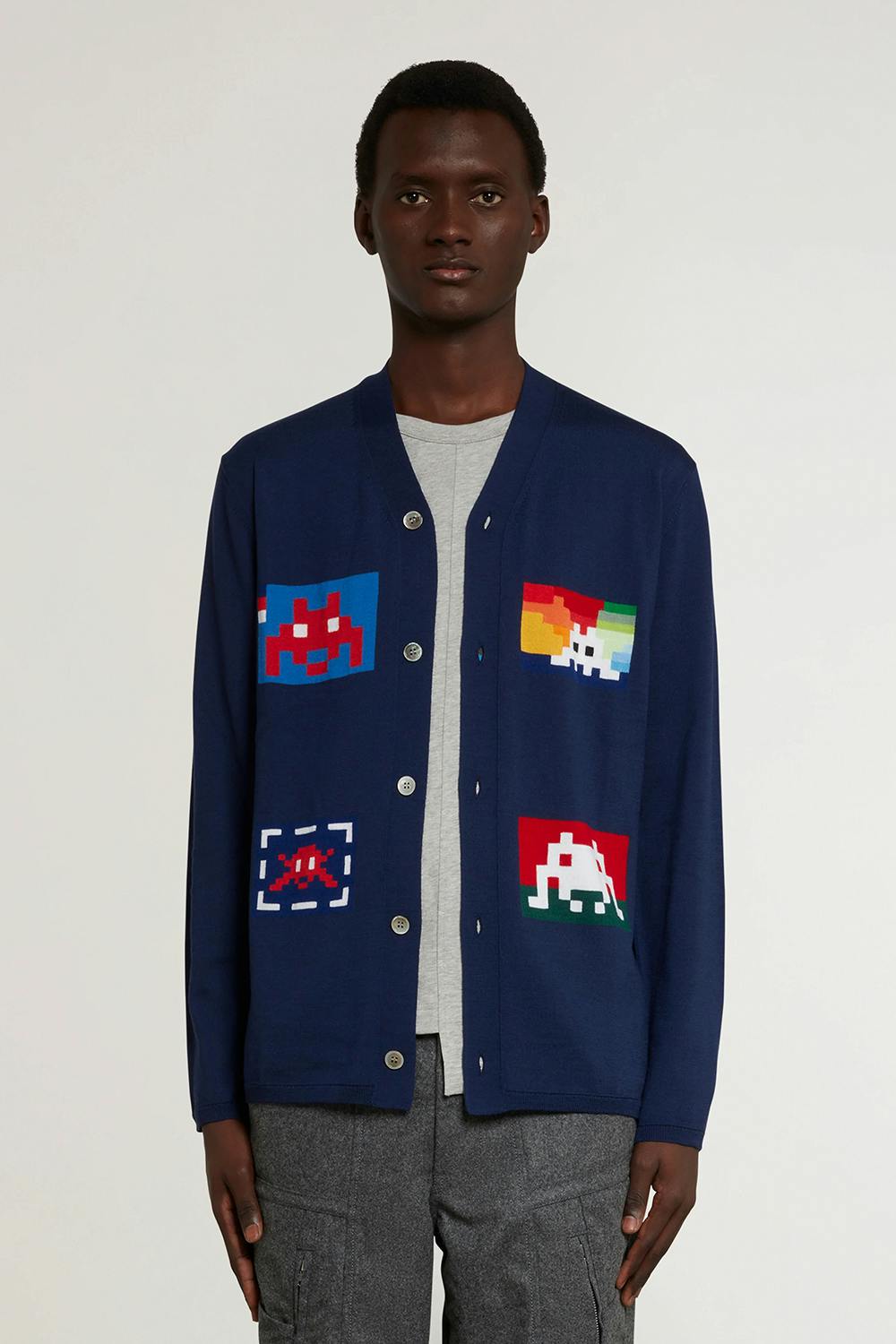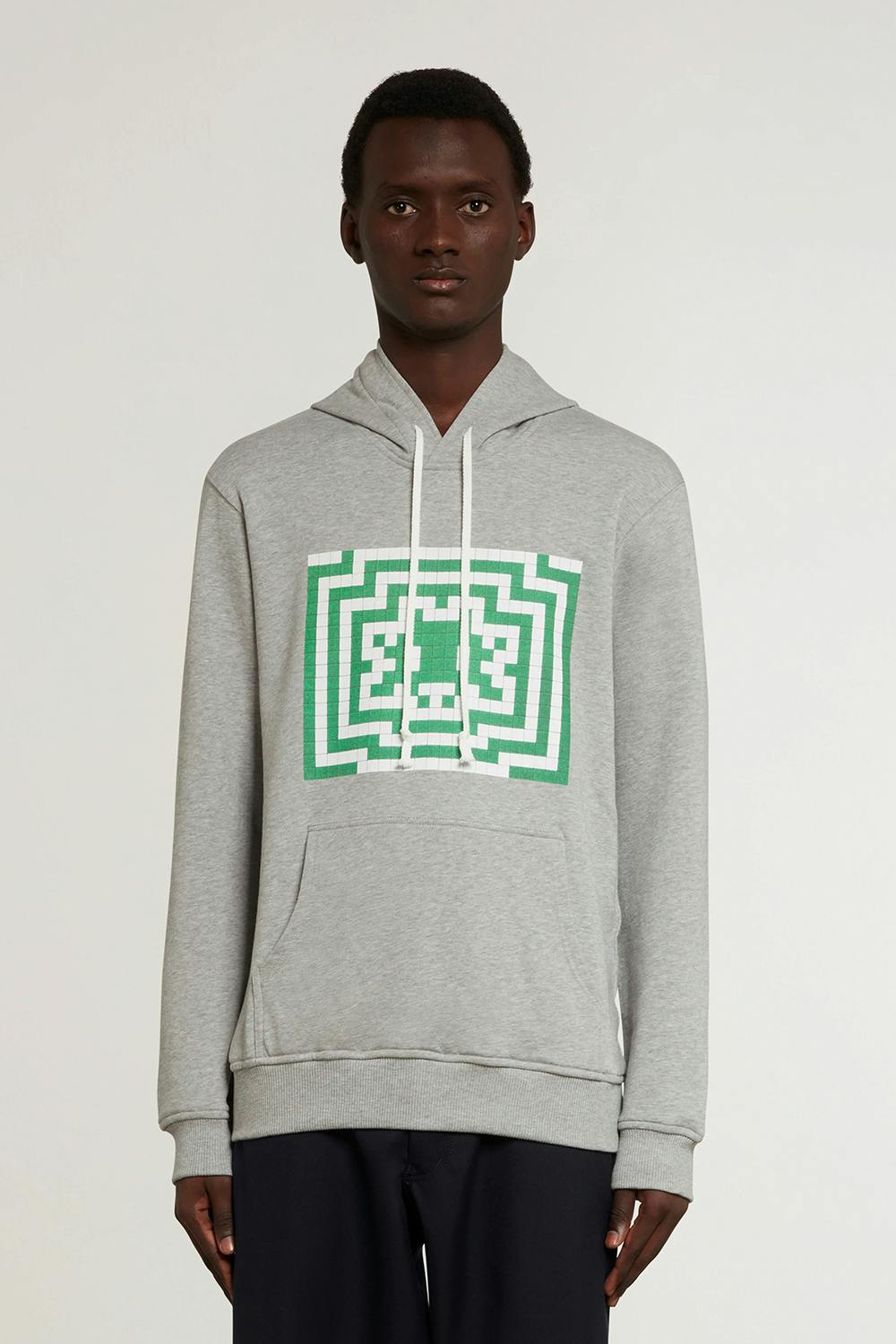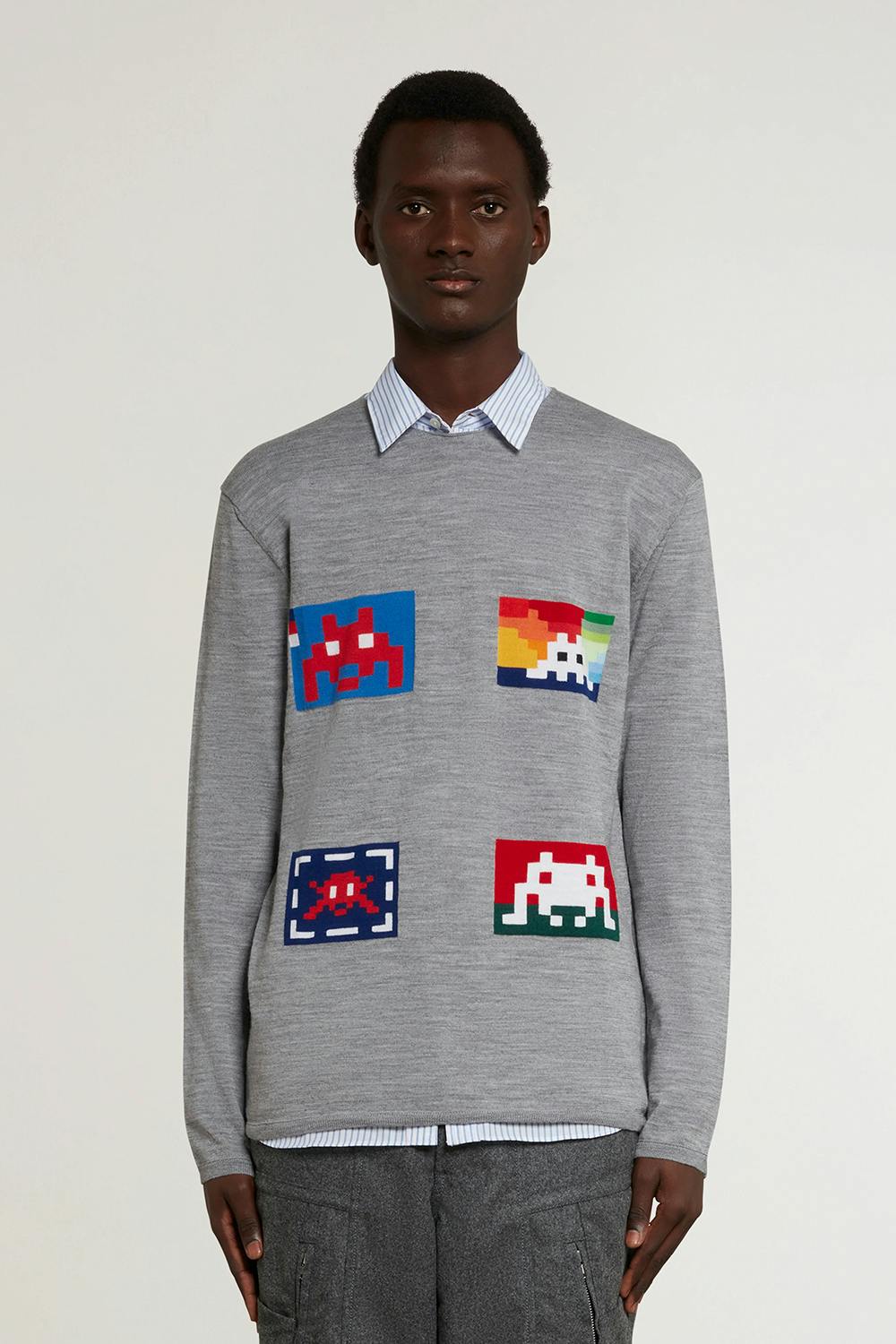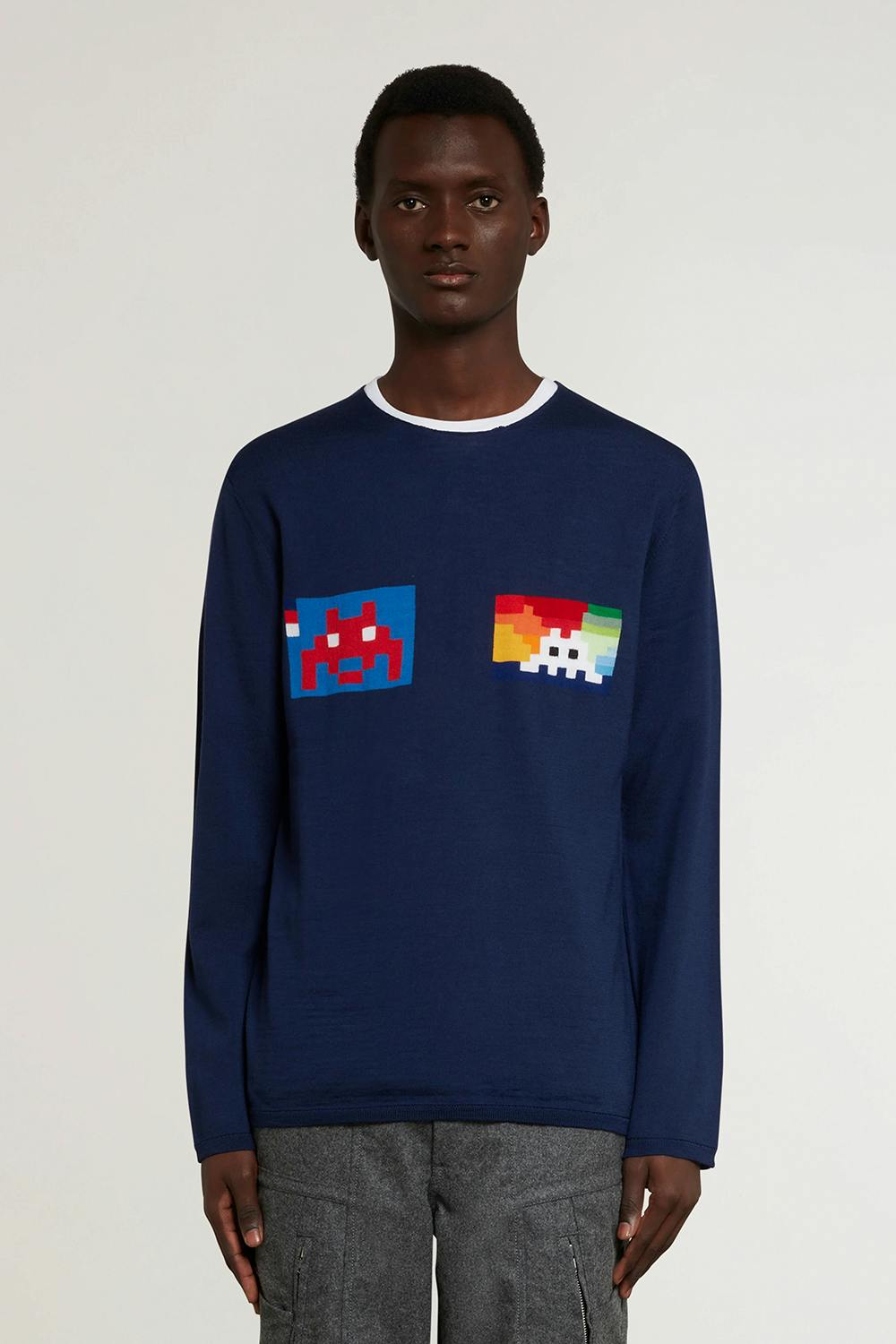 CdG SHIRT's Invader collab follows a string of artist collaborations, including partnerships with KAWS, Futura, and Yue Minjun.
Nothing here is nearly as statement-y as those drops and there isn't a footwear drop like the ASICS that SHIRT devised with Minjun but that's perhaps due to the French heritage shared by SHIRT and Invader.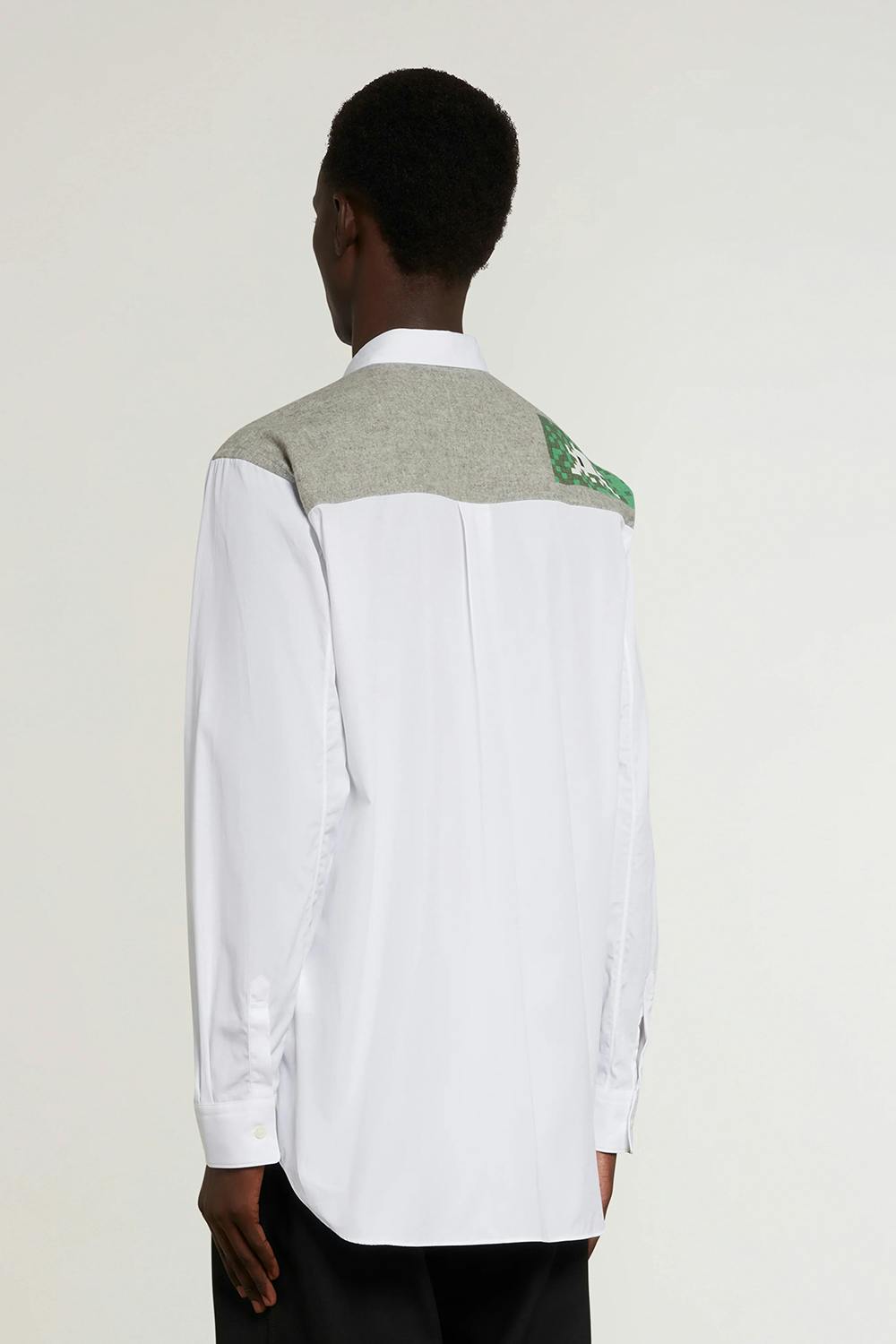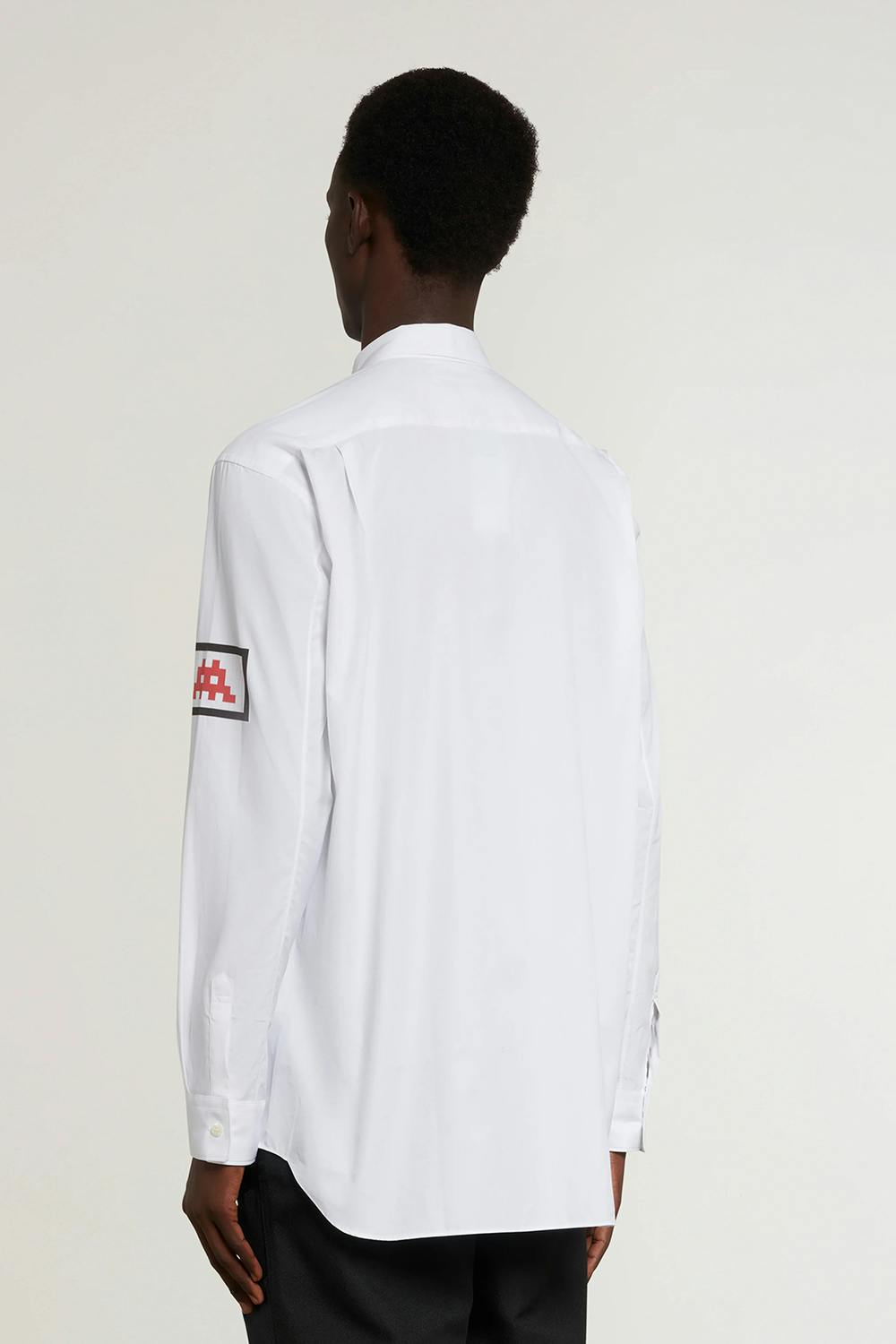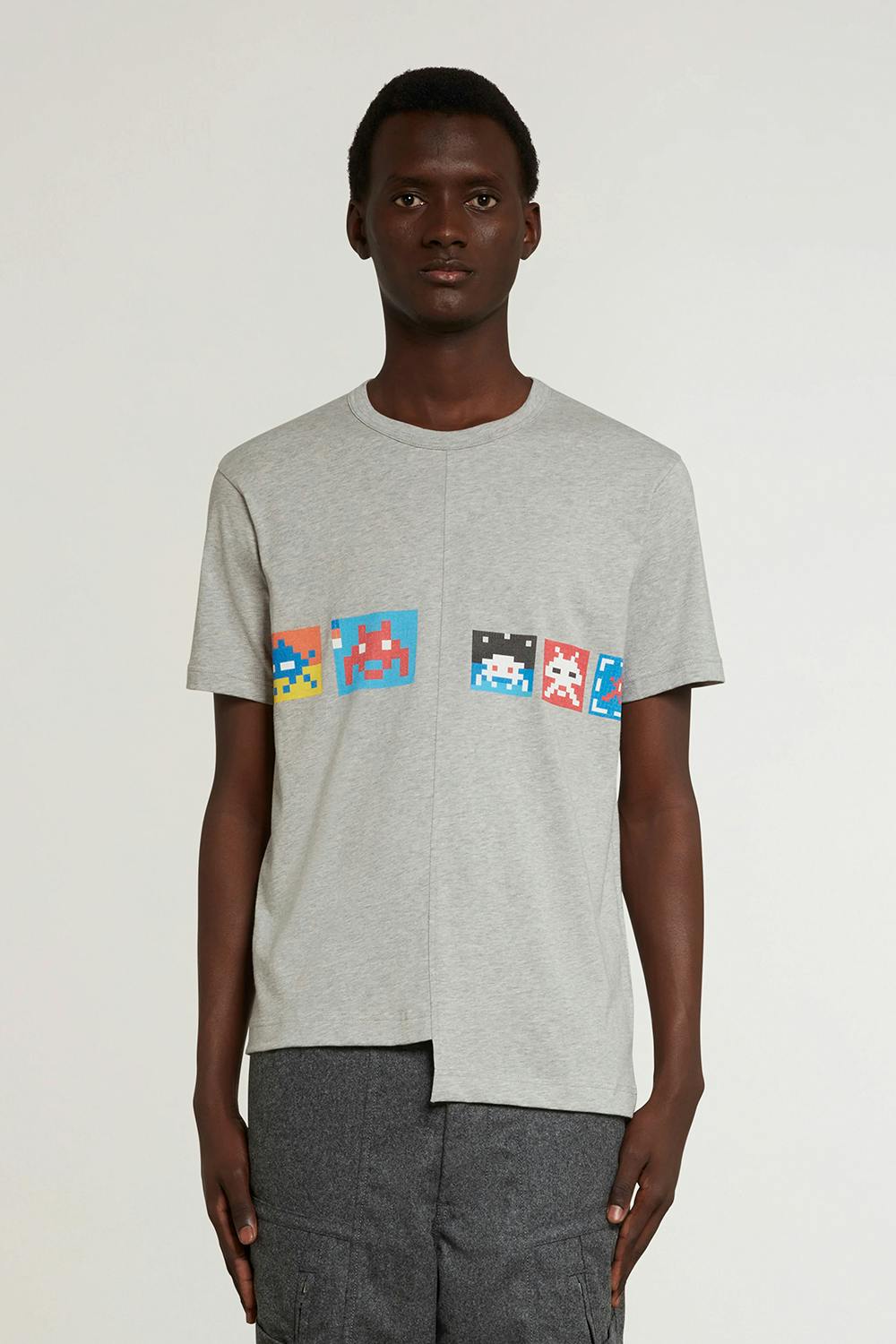 As such, the collection is quite pared back. Neutral-toned sweaters, shirts, and totes are graced with illustrations of Invader's inimitable 8-bit aliens and little else.
It's straightforward stuff, as SHIRT is often inclined to. Shame it isn't as exciting as the weirdo KAWS and Futura collabs but that's SHIRT for ya.