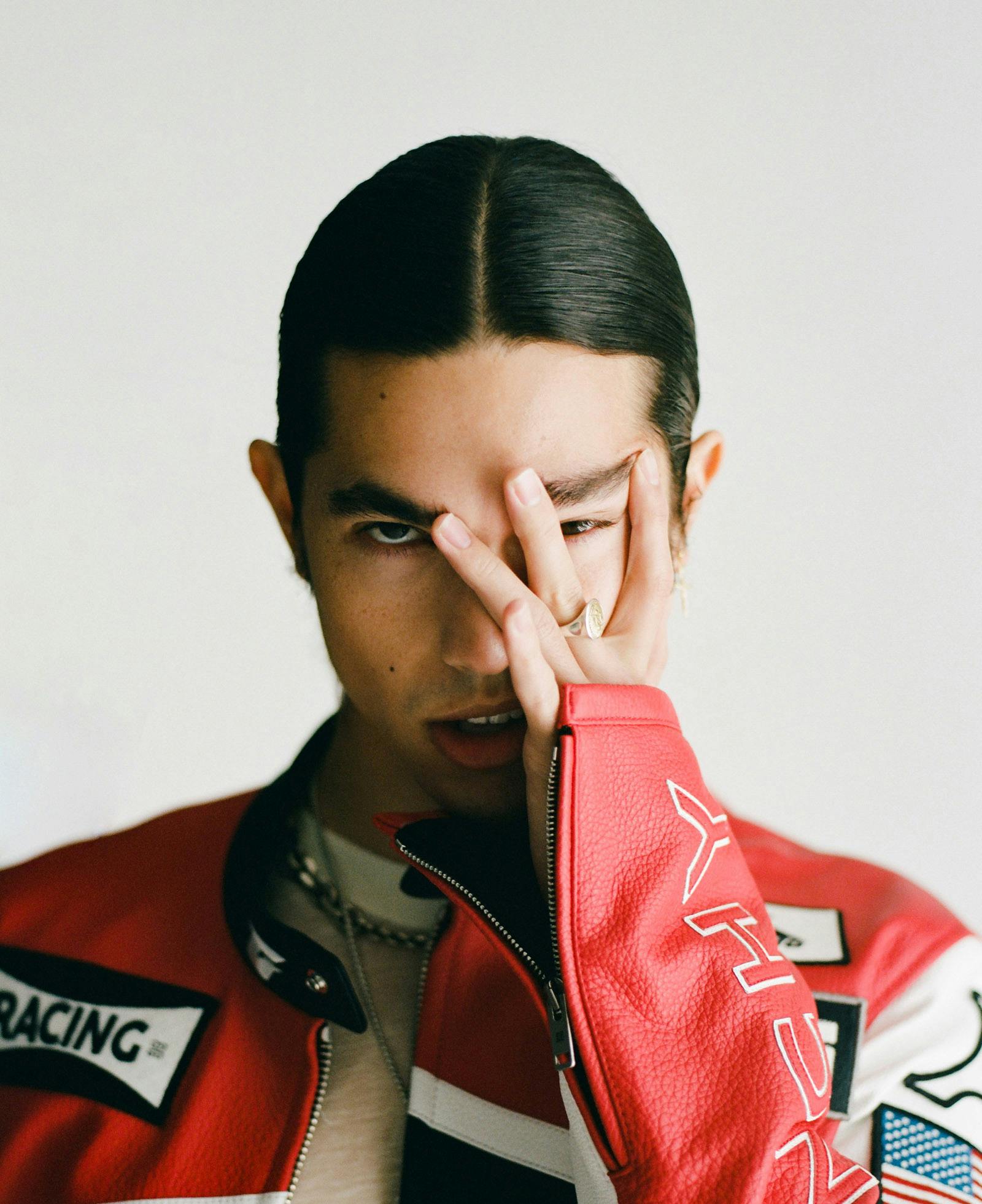 This week's FRONTPAGE puts the spotlight on Conan Gray, who has mesmerized an ever-growing fanbase with his deeply affecting pop.
Conan Gray always reads his reviews. And why wouldn't he? The burgeoning pop star formed his career at a time when feedback was immediately accessible.
It seems somewhat trite now to put some sort of asterisk on the rising stars of Gray's generation, 24-year-old YouTube star turned musician, as if there's really a difference between the two. But in the larger music sphere, there still exists a divide: artists who rose to fame prior to social media's ubiquity, and have maybe now backwards-engineered a presence or conspicuously avoided it altogether, and artists for whom social media is just another conduit to fame like any other. And on YouTube, the medium where Gray first found an audience when he began uploading day-in-the-life videos as a pre-teen in 2013, your followers, fans, community, whatever you want to call it, have no qualms about telling you that what you've put out is terrible. Or maybe they think it's wonderful. Either way, they'll tell it to your face.
Nowadays, it's not just Gray's millions of followers who make their voices known but professional critics who have their words printed in the New York Times and Rolling Stone. And Gray happily seeks those words out. "Of course I read the reviews. Come on, how fun is it to read reviews?" says Gray, who is in the midst of an international tour for his sophomore album, Superache. "It's the most validating thing in the world. Because if it's a bad review, you're like, 'Yeah, I do suck. I hate myself.' And if it's a good review, you're like, 'Yeah, I'm awesome.' It just really is a win-win situation for me as someone who hates myself."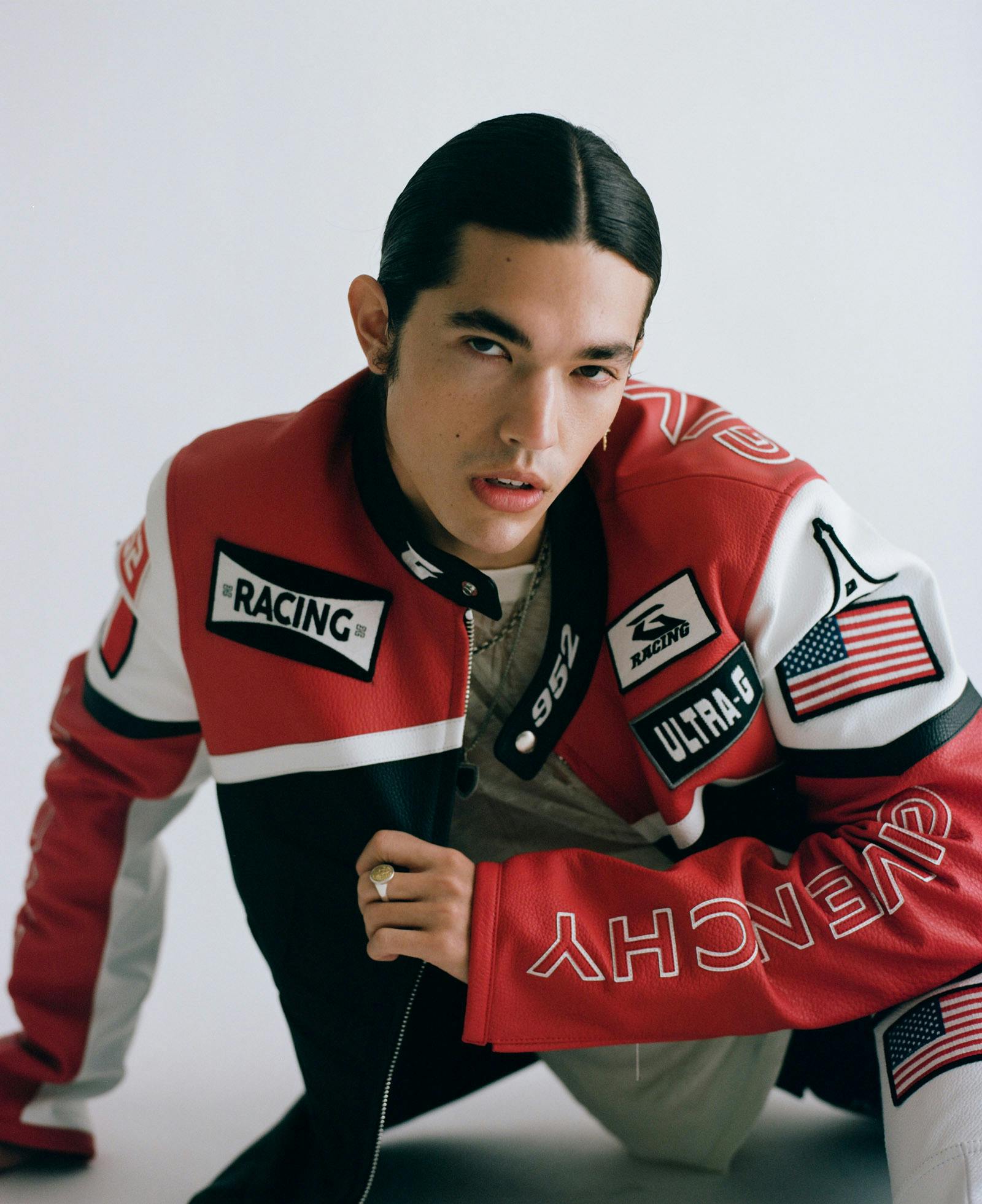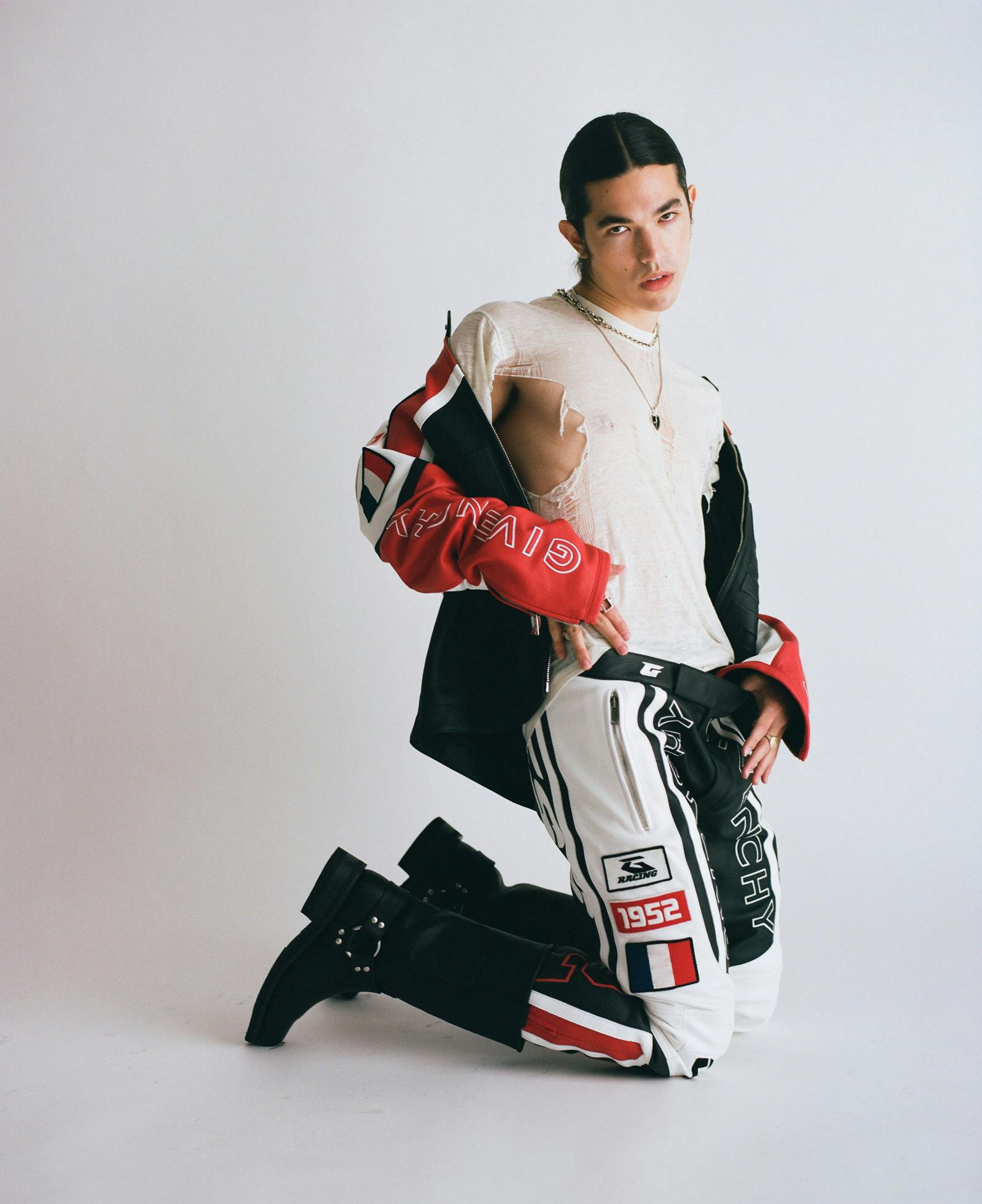 The most recent reviews for Superache, released in the summer of 2022, are largely positive, with critics praising Gray's astute emotional perception bolstered by the sound design of producer Dan Nigro. A follow up to his 2020 debut album Kid Krow, Superache is, as the name implies, mired in the world of pain, heartbreak, and rejection, but with a matured understanding of how we allow that pain to fester and consume our lives.
"I think a lot of the times when you get your feelings hurt, it's you who's breaking your own heart. It's not other people," Gray explains. "It's a lot of internal dialogue that ends up breaking your own heart. I think that's the biggest difference between my first album and my second album, is this kind of realization that you're not always the victim. Sometimes, things just don't happen the way you want them to. Sometimes, people just don't like you."
Which is not to say that people not liking you is some easy-breezy thing to accept. As a military brat and child of divorced parents, Gray moved frequently growing up. And always being the new kid, and often the only Asian kid in the predominantly white towns of Texas, also made him the target of bullying. Gray took to YouTube as an outlet for his feelings. "I had no friends and the internet was my only constant," he says.
There is still much hand-wringing about the place of kids and young teens on social media, and certainly there is good reason to be concerned about the impact of Instagram or TikTok on developing brains. But social media also gives rise to channels like Gray's, which are a rare artifact of an adolescent speaking in real time about the effects of being that kid who's a bit different, and offers an empathetic counter-narrative to the usual line from adults that kids should simply rise above bullying.
"In our childhoods, a lot of focus was put on us to grow strong and tough and thick-skinned. But it's a damaging concept. You see it so much, especially in men, where they're told over and over, 'Man up, man up,' and then they spend their whole lives harboring these insane, horrible feelings without being able to talk about them," he says. "If someone does something terrible to you, it's okay to be sad and it's okay to feel hurt."
Feeling that hurt, and being honest about that hurt, has propelled much of Gray's writing ever since. Growing up inspired by pop idols like Taylor Swift and Lorde, he eventually learned after reading a comment on a video of Adele's "Daydreamer" that he could make a full-fledged song himself. "This comment said, 'Oh, she wrote this herself, she wrote this in her bedroom and this is what ended up changing her life or something.' And I remember I was like, 'What? You can just write a song?' And all of a sudden my whole idea of music changed," he recalls. "I started writing full songs. And of course, they were terrible."
Not all terrible, anyway. "Idle Town," an ode to high school life in a small town that Gray made in his bedroom and released in 2018, ended up being the song that changed his life – and got him a record deal. His tools have expanded from Garageband and the microphone taped to a broken lamp he used to record "Idle Town," but Gray says his process has changed very little; he still writes his songs in a room by himself, largely inspired by the mundanity of life around him.
There also remains a continuous thread in Gray's work which explores the emotions and longing in spaces of unmet potential, whether it's about the fear of not measuring up in "Heather" or the anxious fretting in an unrealized relationship in "Disaster." "I write about that in between. For people like me who are terrified of commitment, that in between is a really familiar spot," Gray says. "All these songs about me loving these people who never really ended up telling me that they loved me back, but everybody knew that's what was happening."
Gray is not flippant about the emotional vulnerability required in his work; it's a scary thing to excavate your insides and put them up to the world to examine. But his best songs are also the most honest, he maintains, and therefore the most terrifying to share. "I almost didn't want people to relate [to "Family Line"] so that I wouldn't have to put it out because I was afraid of talking about my past," he says. "Family Line" details the pain of growing up in an abusive household, the type of pain that follows you into adulthood even as it's frequently swept under the rug. "That fear is why you have to be vulnerable, because if people aren't talking about something, then that's what makes a taboo and that's what ends up making people feel alone in their experience," he says.
Being a natural observer has allowed Gray to detail those emotions and relationships with such precision, but it doesn't make him the most stage-hungry performer, though you wouldn't know it from his appearances on late night shows or on the grand stage of Coachella. Working with his stylist Katie Qian, he prefers to create an alter-ego in order to go on stage, often inspired by the style of movie and TV villains (Gray cites Howl from Howl's Moving Castle as his ideal fashion plate, the influence of whom you can certainly see in the cape-like hot pink Valentino ensemble for his Coachella performance earlier this year).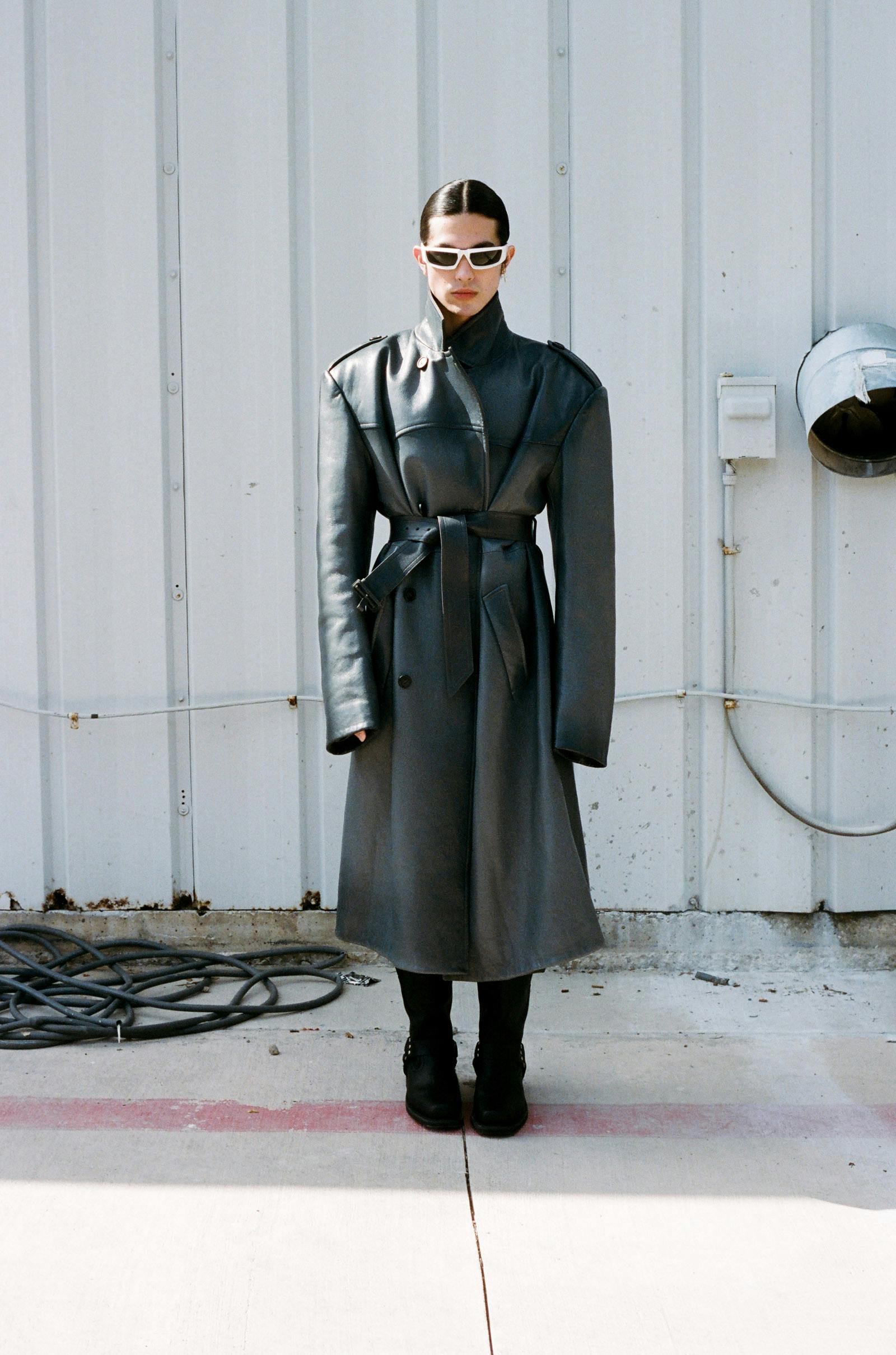 But the main motivation in getting up on stage is delivering his work to its rightful owners: the audience. Once the music is out of his notebooks and released to the world, it no longer belongs to him, Gray believes. "The more and more I realize that music has so little to do with me and so much more to do with the people listening. It's not about me, it's about how these people feel, and it's so special to me that I get to even play a part in these people's experiences of growing up," he says.
It's tempting to want to put a nice bow on Gray's story, to say that the kid who was mercilessly bullied and locked in bathrooms has now found universal acceptance as an international pop star. But that's a little too simple. Unchecked cruelty still exists even in adulthood, and fame provides little armor. "What I've told people is, it's not that the bullying ever gets better. There's always going to be mean people on earth and you're always going to get your feelings hurt," he says
Gray never wants to be the kind of person who is completely hardened to hurtful comments; that pain is nothing to run away from, but it is surmountable. "It's more that you start to gain more perspective and you start to grow a little more resistant," he says. "You're able to recognize that something hurts. And then move on."
Experience this story and others in the new issue of Highsnobiety Magazine, available from retailers around the world and our online store.