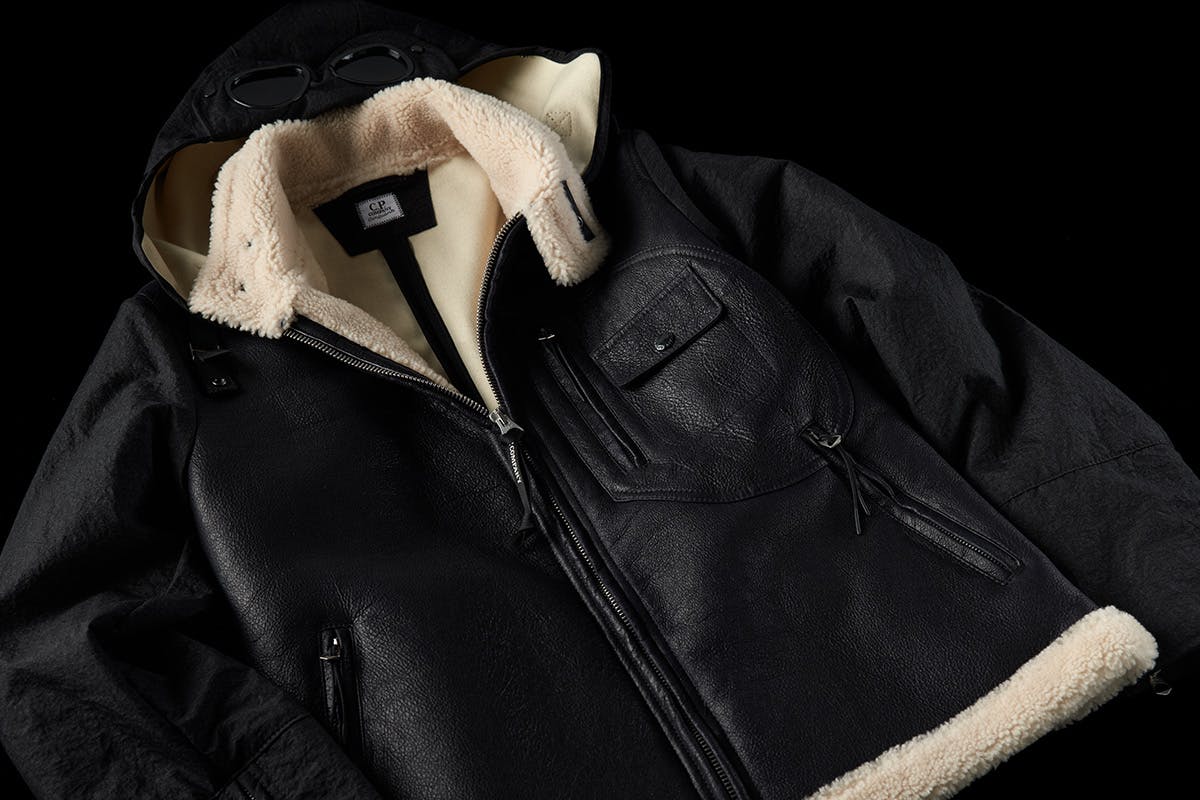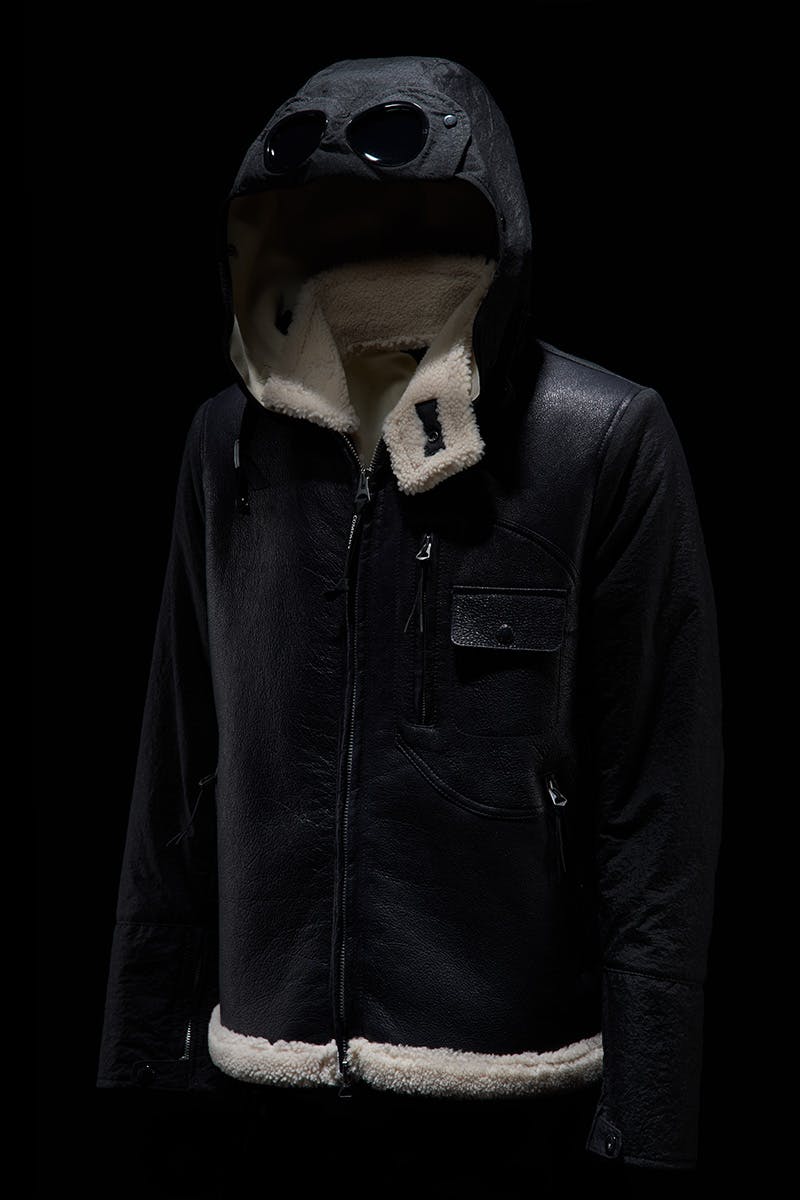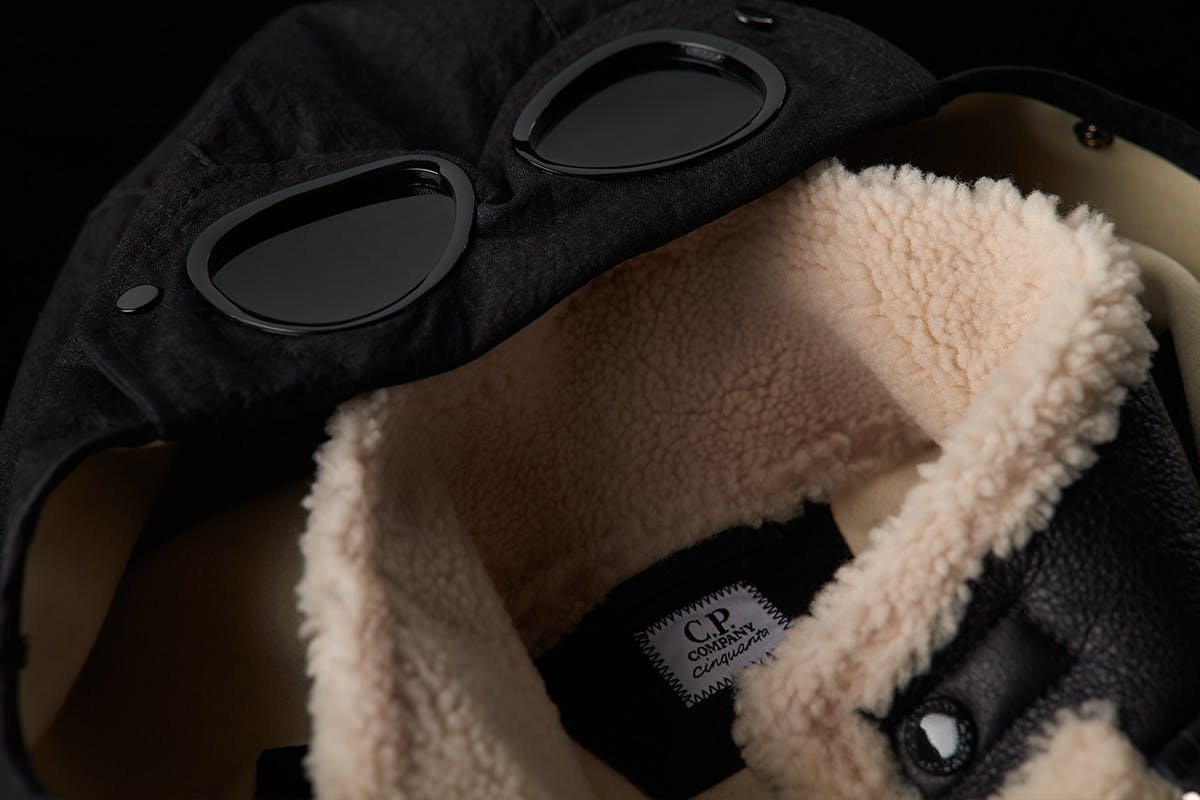 C.P. Company's 50th birthday rages on, introducing the Hybrid Goggle Jacket for the ninth instalment of anniversary celebrations.
When I think of pilots, I tend to lean more towards the military aviator styles of RAF fighter pilots during WW2 than the uniforms of modern commercial airliners. While it would probably be impractical for your EasyJet pilot to rock up in a shearling coat and goggles, there's no denying it would look slick.
For the ninth event of C.P. Company's Cinquanta celebrations, the brand introduces the Hybrid Goggle Jacket – a remastering of designer Alessandro Pungetti's 2006 Short Goggle Jacket and the pilot jacket of dreams.
The iconic outerwear piece pairs a shearling body with nylon-cotton canvas sleeves and a detachable hood, featuring the brand's classic goggle lens detail.
2021's rendition of the jacket maintains the integrity of the original while updating it with contemporary materials. Once again, shearling serves as the base, combined with CO-TED nylon sleeves and a removable goggle lens hood.
"One of my favorite C.P. Company pieces I can remember having bought in the 1980s was a leather jacket with beautiful knitwear lining. I've always been fascinated by the challenge of trying to combine materials that are difficult to match with each other," says Pungetti.
The C.P. Company Hybrid Goggle Jacket is available online via C.P. and SSENSE.