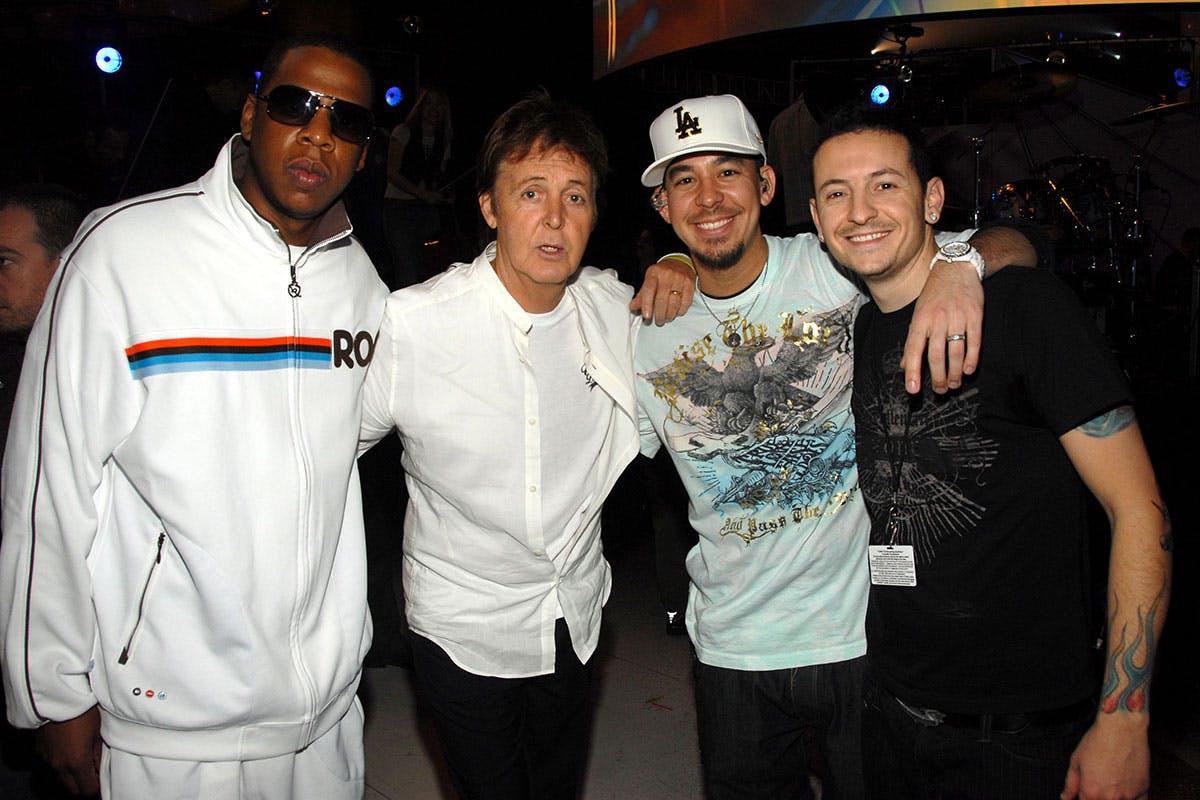 In spite of his eagerness to credit Young Thug with its conception, Lil Nas X has embedded the concept of "country trap" into our collective vernacular like no other. By straddling the fine line between parodical and well-crafted, the inescapable "Old Town Road" has taken its 20-year-old architect from his sister's couch to a major label deal with a Billboard number one and Wrangler endorsement under his Stetson. Ironically, Lil Nas – who's been portrayed as the genre's death knell by the fiercest purists – even thwarted the advances of country's prodigal pop star Taylor Swift and her song "Me!" to retain chart dominance.
No matter what direction his career splinters off towards from here, his first mass-consumed offering will be remembered as one of those occasions where the supposed rigidity of hip-hop's boundaries faltered and allowed for a renegade to prosper. Beyond his personal rise, the runaway success of "Old Town Road" plays into a generation-sprawling tradition of hip-hop artists stepping out of the traditional confines of the genre to dabble with other oeuvres. Intermingled since Grandmaster Flash showed his gratitude for Blondie's nod on "Rapture" with a scratch-mix, both sides' willingness to extract inspiration from or co-conspire with other artists has been the breeding ground for many cherished tracks.
That being said, there's no shortage of instances where artists haphazardly waded into a collaboration for the wrong reasons and left an unsightly blemish on their discography in the process.
Greenlit to promote a co-headline tour this summer, the internet balked in collective horror at Blink-182 and Lil Wayne's beguiling attempt to meld their styles. Rather than composing something new, this disharmonious pairing opted to consolidate their past glories with a mash-up of "What's My Age Again" and the iconic "A Milli." The aural equivalent of trying to wedge a square peg into a round hole, it was deemed heinous enough to earn the dreaded unfavorable dislike-like ratio on YouTube.
At a time when the thruways between genres are more accommodating than ever, the unholy union of Blink Wayne-82 epitomized the most inorganic attempts to marry two worlds together. But beyond that, it has also reaffirmed the one common denominator that has been integral to every great genre crossover through the ages and its role in birthing the era of unbridled creativity that we see today.
While punk and new wave grandees such as The Clash, Talking Heads and Malcolm Mclaren had noted the writing on the wall, it would be a rock band of the more philistinish variety that arrived as unlikely early adopters of fusion. For Joseph "Run" Simmons, Daryl "DMC" McDaniels, and DJ Jam Master Jay, the breakbeat that they knew simply as "track number four on Toys in the Attic" was cloaked in anonymity. Known only by its trademark riff and introductory drum salvo, this block party favorite was labeled for sampling until producer Rick Rubin suggested that they curate a cover. As told to Loudwire, the rappers were reticent to go through with it and declared the original lyrics to be "hillbilly gibberish" but Rubin, Jay, and Aerosmith's Steven Tyler and Joe Perry were delighted with the end product. Through the rear-view mirror, McDaniels freely admits that it forever altered his philosophy on the creative process and states that "when I go to schools and talk to the kids, I say always try something new because it might not only change your life, it could change the world."
Little more than a few months later, Rick Rubin would steer a gaggle of former hardcore kids named the Beastie Boys into the annals of history with Licensed to Ill. Compelled to "throw away everything we'd already built" after the onset of hip-hop, their unlikely encounter with Slayer's Kerry King on "No Sleep Till Brooklyn" would unknowingly lay the groundwork for things to come.
Similarly, it was the musical mixologist Rubin that oversaw Public Enemy's use of Slayer's "Angel of Death" on the frenetic "She Watch Channel Zero!?" taken from It Takes a Nation of Millions to Hold Us Back. Overt as this ode to metal may have been, it was a fleeting reference on "Bring the Noise" that left a craterous imprint on the history of genre crossovers. A year after he was complicit in Sonic Youth's coy satire of LL Cool J on "Kool Thing," Chuck and Public would team up with Anthrax for a high-octane rework of 'Bring the Noise.' For all that they were strange bedfellows on paper, PE's legendary orator has since explained the intention:
"They had that hip-hop tip, that feel. When they wanted to make a heavy metal-type version, at first, I was like, damn, I don't know. But as time grew on… we said why not do something that will show both audiences that it's the same thing: it's attitude, speed, and still being hard without being soft."
Although it was the decade that birthed 'rap-rock' and 'nu-metal' in its most bastardized forms, Chuck D's sterling example and rationale for doing so has been the foundation of what has made these cross-genre dealings work ever since. Derived from a place of shared appreciation as opposed to opportunism, the '90s would see riveting hook-ups between R.E.M & KRS-One, Teenage Fanclub & De La Soul, Duran Duran & Melle Mel, Incubus & Big Pun, an unreleased rarity from Snoop & Rage Against the Machine, and the indisputable crown jewel in Limp Bizkit's catalog that is "N 2 Gether Now" with Method Man.
As the 20th century segued into the new millennium, this spirit of earnest collaboration would be kept alive in the unassuming vessel of a Britpop stalwart. Eager to tear up his own predisposed rulebook, Blur's Damon Albarn enlisted a different coterie of influences to construct the sound of Gorillaz. Informed by studious consumption of Hot 97 during trips to New York, his adoration of hip-hop was the seedling from which "Clint Eastwood" would sprout. Led by the captivating vocals of Del the Funky Homosapien, this meandering, lo-fi effort set the stage for over a decade of meetings of the minds between Albarn and hip-hop's elite.
Then in 2004, JAY-Z and Linkin Park would send shockwaves through both worlds with Collision Course. A project that grew from Hov's affinity for Danger Mouse's The Grey Album – which mashed-up The Black Album and The Beatles' self-titled – Jay and LP came together to produce an EP that – in the words of Mike Shinoda – developed naturally and with "no ego" at play. Handpicked by Jay for the task, this MTV-endorsed project far exceeded expectations by spawning the surprise hit "Numb/Encore." Whether direct or otherwise, its legacy has been greatly enhanced by serving as a spiritual forebearer to output such as Phantogram and Big Boi's Big Grams, The Black Keys and Dame Dash's Blackroc or the convergence of production-savvy contrarians El-P nd Trent Reznor on the former's I'll Sleep When You're Dead.
By normalizing this creative cohabitation, these mutually beneficial scenarios made way for Kevin Parker to move unimpeded through hip-hop's landscape and enabled Kanye West and Bon Iver to become kindred spirits. "I love Justin the way Kanye loves Kanye," he told Annie Mac back in 2016, "he gets up there next to me and we're doing 'Hold My Liquor,' and I completely forgot the lyrics, we just go off the rails and have a moment of feeling like we're back in the studio… like we're back in high school."
As the distinguishing features that define musical forms are morphing into something far more reflexive, Kanye's joyousness summarized why such daring collaborations pay off and the gradual shift towards an era of limitless possibility that is before us. Commandeered from metal, funk, soul, electronica, bubblegum pop, and more, the spirit of cross-pollination can be denoted in contemporaries like Rico Nasty, Anderson .Paak, Death Grips, Ho99o9, Kevin Abstract, JPEGMAFIA, and Injury Reserve to name a small sample. Paired with the uneasy relationships that Juice WRLD, Post Malone, Tyler, the Creator and Lil Uzi Vert have had with the distinction of rapper and its reductive connotations, all signs point to a musical universe that will begin to defy easy categorization. For this, we have 30 years' worth of dissenters that lovingly outstretched their hands to artists from other brackets, musical tribes and backgrounds to thank.