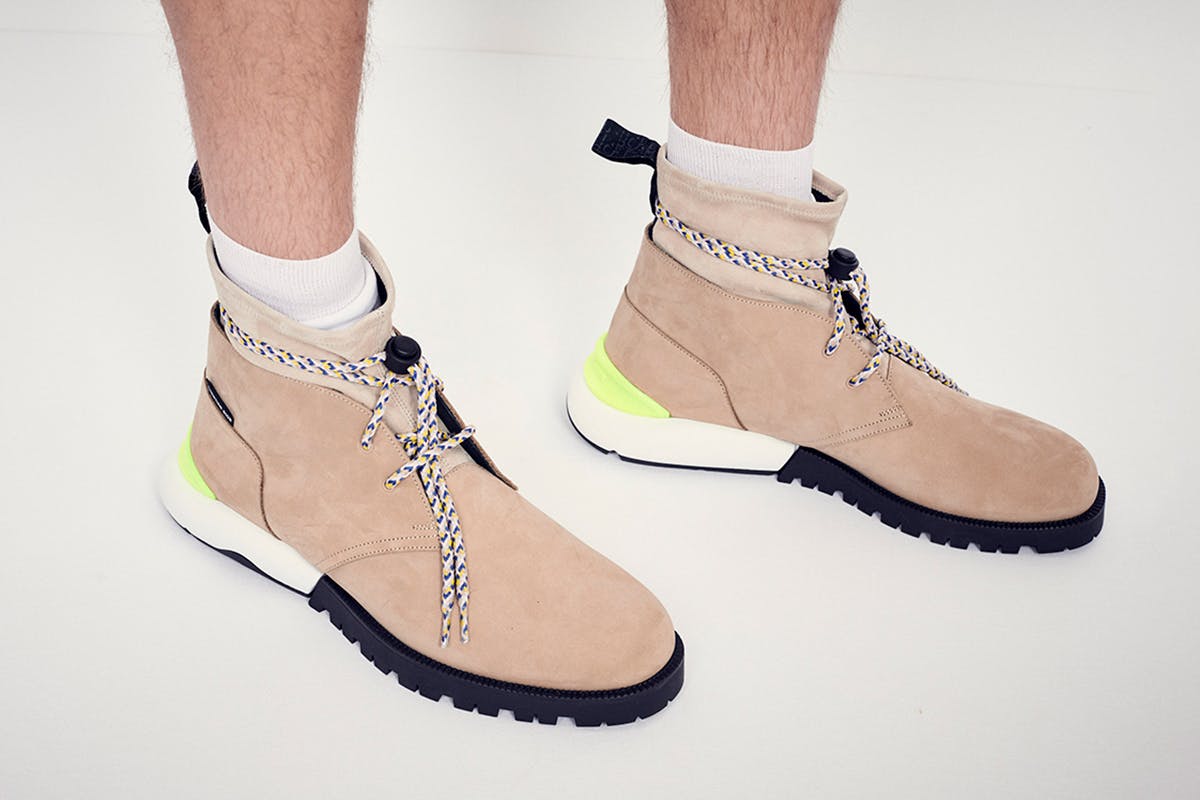 The desert boot is one of those rare pieces of simplistic design that appeals worldwide and spans generations. The company that was prominent in popularizing the style is British shoe brand Clarks. Founded by brothers Cyrus and James Clark in 1825, in Street, southwest England, Clarks was primarily a slipper brand before later expanding into shoes. Nearly 200 years later, it remains a household name.
In 1941, James Clark's great-grandson Nathan was sent to the WW2 frontline in Burma (Myanmar today) while his brother Bancroft continued to work at the factory back home. Using the expedition as an opportunity to spy new footwear ideas for Bancroft, Nathan eventually discovered and returned with two gems. One came to be the Chupplee and the other would become Clarks' Desert Boot.
Nathan first encountered the shoe on the feet of seasoned members of the Eighth Army, otherwise known as the Desert Rats, who had transferred east from North Africa. Their shoes were an adaptation of a Dutch South African hybrid called the veldschoen, or field shoe, made in the bazaars of Cairo, Egypt.
Accounts recall that Nathan was so enamored by the style that he was found cutting initial patterns for the boot out of newspaper on the floor of his tent. He sent sketches of the shoe to Bancroft, but Clarks pattern cutter Bill Tuxill was so overloaded with his regular sampling work that the sketches remained on a shelf until after Nathan had returned to Street, where he cut the patterns himself.
Desert Boot design
The Clarks Desert Boot upper is constructed using just two pieces: the back counter and the vamp. Its sheer simplicity has made it an ultra-adaptable style staple.
Clarks stock committee superintendent Arthur Martin had earlier told the company board that the shoe would "never sell," but Nathan's perseverance was vindicated when he showed his Desert Boot prototype to Esquire fashion editor Oscar Schoeffler at the 1949 Chicago Shoe Fair. Schoeffler was so impressed he ran a feature in the magazine and suddenly Clarks had a hit after release in 1950.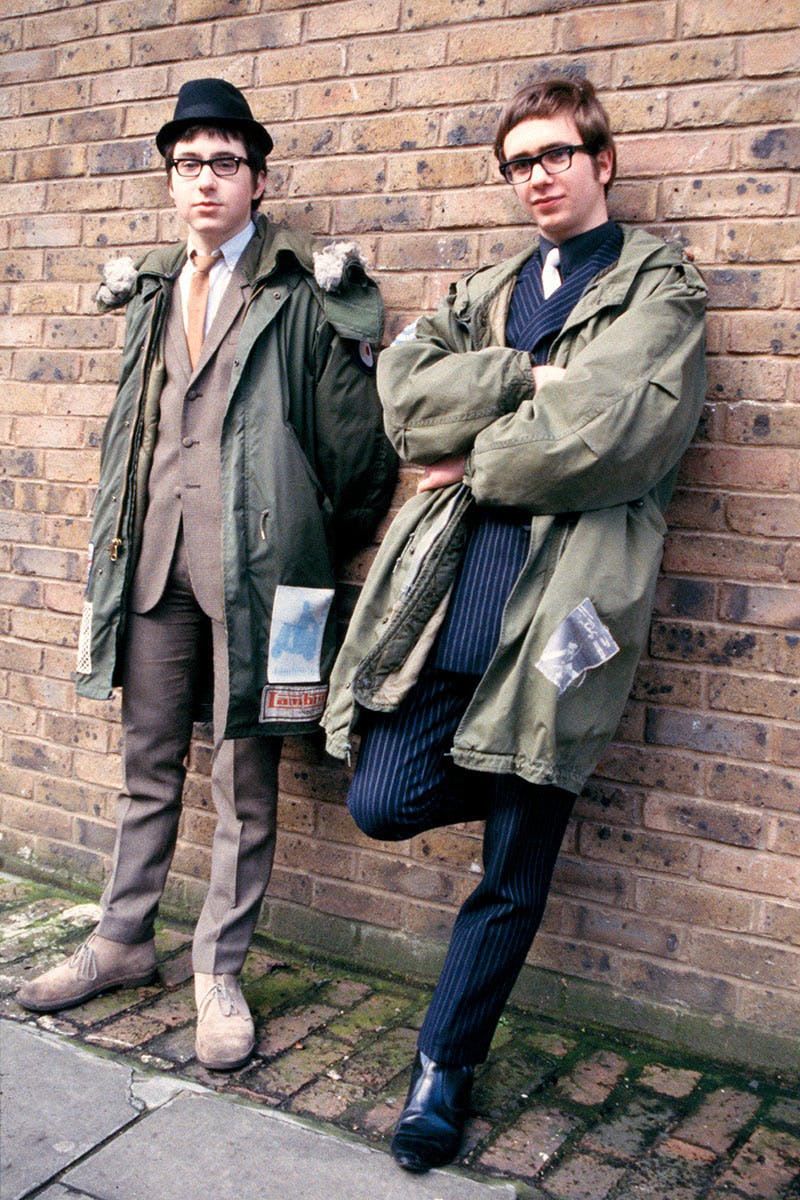 Back across the pond, the Desert Boot was being marketed to tourists and sold in shops on London shopping thoroughfare Regent Street (complete with Union Jack labels sewn into them). But the shoe's popularity exploded under the guidance of another Clark family scion, Lance Clark, the man behind the brand's hip-hop icon, the Wallabee.
In the UK of the '60s, the Desert Boot became a must-have among mod subculture. Emerging out of London in the late '50s, the mods meshed a taste for music and sharp fashion. The term was taken from "modernist" due to the mods' early love of modern jazz, and in terms of uniform, the mods became one of the most recognizable style tribes in the world. With their thin-lapeled suit jackets, skinny ties, and parkas, mods would often round off their look with a pair of Desert Boots.
But the Clarks Desert Boot wasn't limited to the UK and US.
In Paris in 1968, some 6,000 student demonstrators went against 1,500 gendarmes, and in just a few days the protest had snowballed into a civil dispute that saw 10 million French workers go on general strike, grinding the economy to a virtual halt. Many of those students who initially rebelled sported Desert Boots as they rioted.
Around the same time, about 5,000 miles away, the shoe was starting what would become one of the most synonymous marriages in footwear, thanks to the rude boys of Jamaica. Its functionality in hot climates and stylish silhouette meant the Desert Boot became a hit among discerning youth in this recently independent island nation. So important was this meeting of music, culture, and style in the Caribbean that Clarks redesigned the Desert Boot with a longer, narrower toe, catering specifically to the local taste for pointy "roach-killer" cowboy boots. However, it wasn't long before the original silhouette was reinstated.
The Desert Boot also got another boost in this era through an early and unlikely example of guerrilla marketing.
In 1970, following some back-and-forth with fellow Englishman John Fairfax about Fairfax's transatlantic swim a year earlier, Kenneth Crutchlow, executive director of the Ocean Rowing Society, globetrotting legend, and all-around eccentric, ran 134 miles across Death Valley in California wearing a bowler hat and a pair of Clarks Desert Boots. Clarks sponsored Crutchlow's attempt, while his running partner Bruce Maxwell was backed by Levi Strauss. Pictures of Crutchlow chugging along in the searing August heat wearing Clarks appeared in more than 150 newspapers and magazines around the world.
In more recent times, the Desert Boot had another pop culture moment during the '90s Britpop era of UK rock music. Thanks to a revival (of sorts) of mod style, predominantly through Manchester giants Oasis and the reinvigorated career of OG mod revivalist Paul Weller (formerly of The Jam), the Desert Boot was back in the spotlight, appealing to youth subcultures all over again.
Notable desert boot examples
Although the generic desert boot is still very much a style staple in the UK and beyond, it has been taken beyond its OG no-frills look in recent times. Like all classics, the desert boot has been reinvented and reinterpreted by other brands, attracting a new audience and a new generation.
Given the rising popularity of sports hybrids and luxury fashion, it's no surprise high-end brands have wanted to put their own spin on the look. Dior gave the style a sportier update, with chunky cable laces, a sock-style bootie, and bright highlights, while Salvatore Ferragamo's version features a two-tone gum outsole and supple Italian suede. And it's not only high-end labels that have been inspired by this timeless classic. A multitude of brands, from Hugo Boss to Red Wing, Grenson to ASOS, have offered their own takes.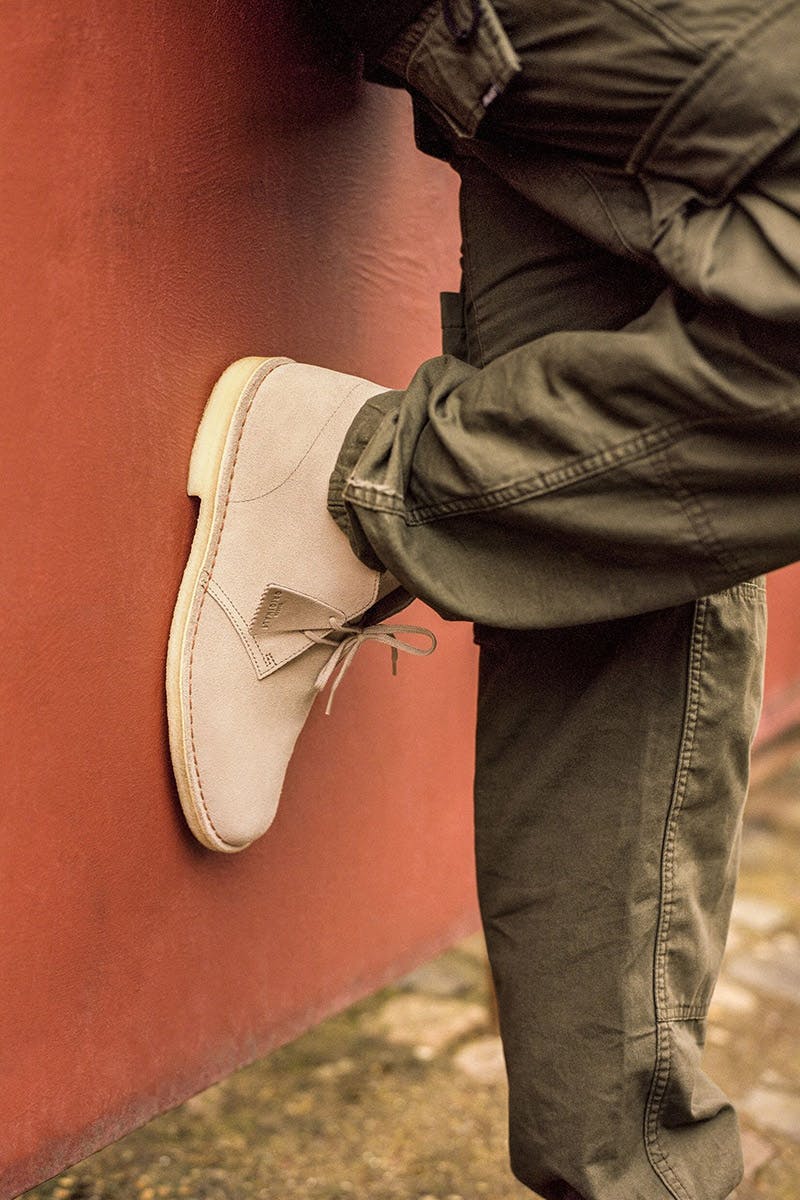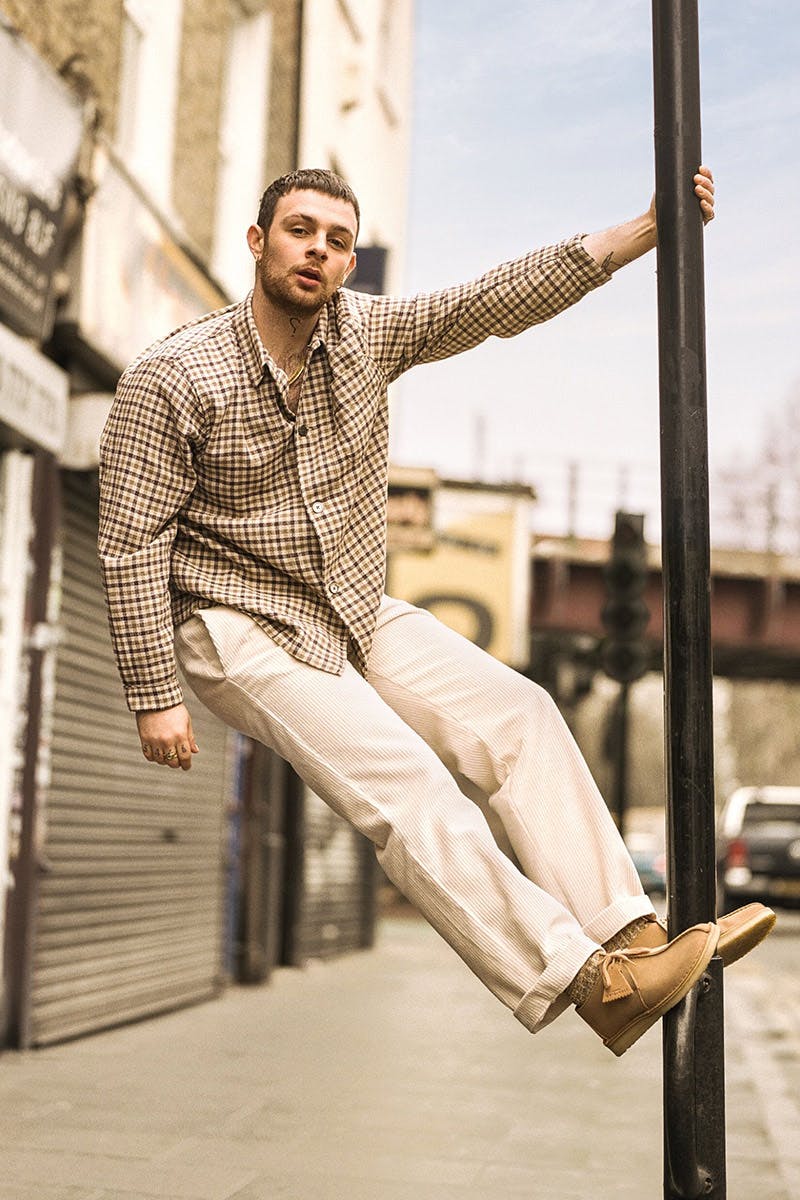 Still, this story begins and ends with generations of the Clark family and a young man's adventures serving king and country. Often imitated, never equaled — the Clarks Desert Boot will always be the Original.
Our designated shopping section features products that we love and want to share with you. Highsnobiety has affiliate marketing partnerships, which means we may receive a commission from your purchase.