Brand: Diesel
Season: Fall/Winter 2022
Editor's Notes: Glenn Martens has officially catapulted Diesel into the stratosphere.
At Milan Fashion Week, the Belgian designer unveiled his latest collection for the Italian fashion brand, known for its denim know-how.
It was an affair saturated with pop, sex, and lots of glitter — really, anything one can hope for when it comes to a runway show. Models paraded down a red carpet, weaving their way between gargantuan, blow-up sculptures of seductively posed, denim-clad women.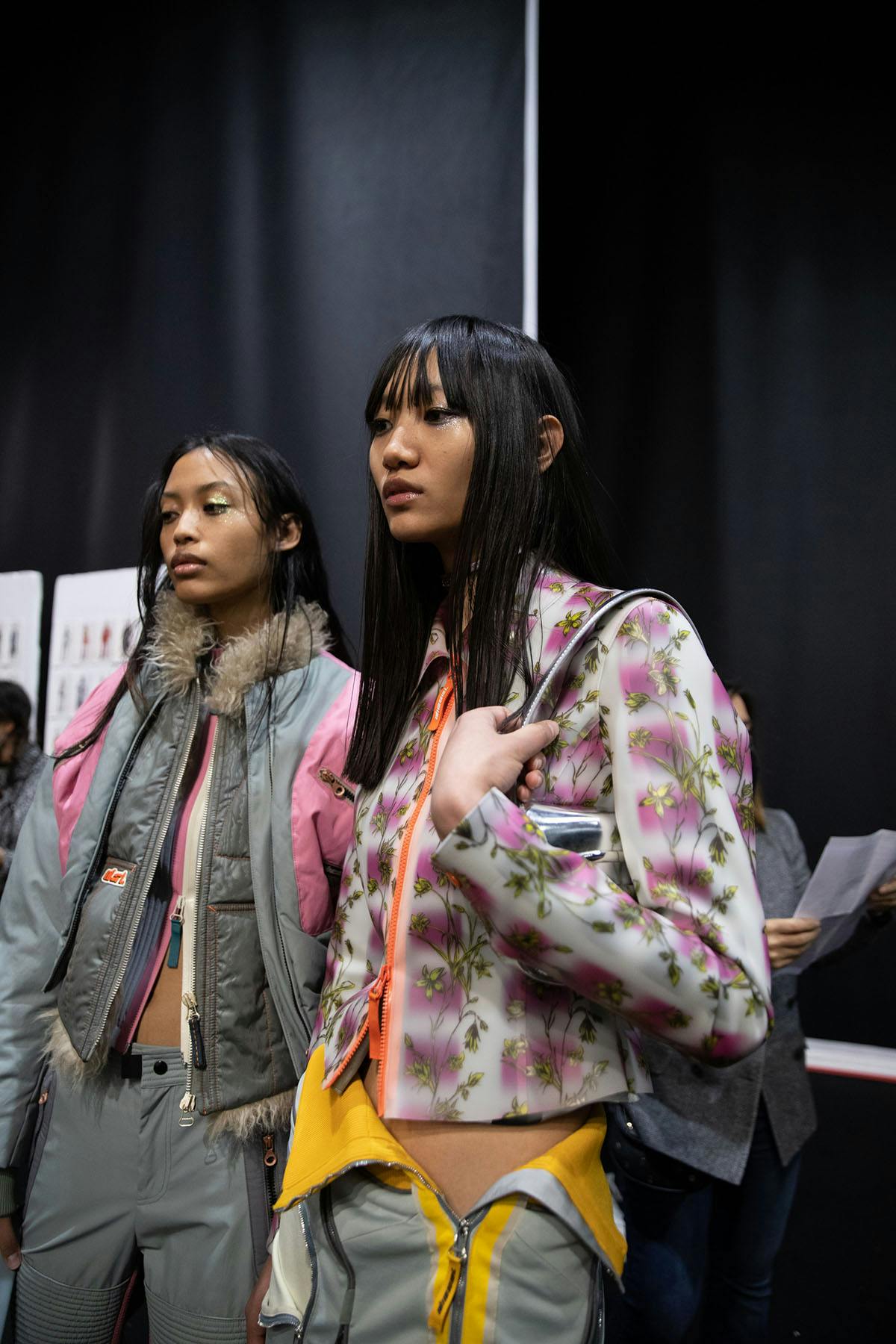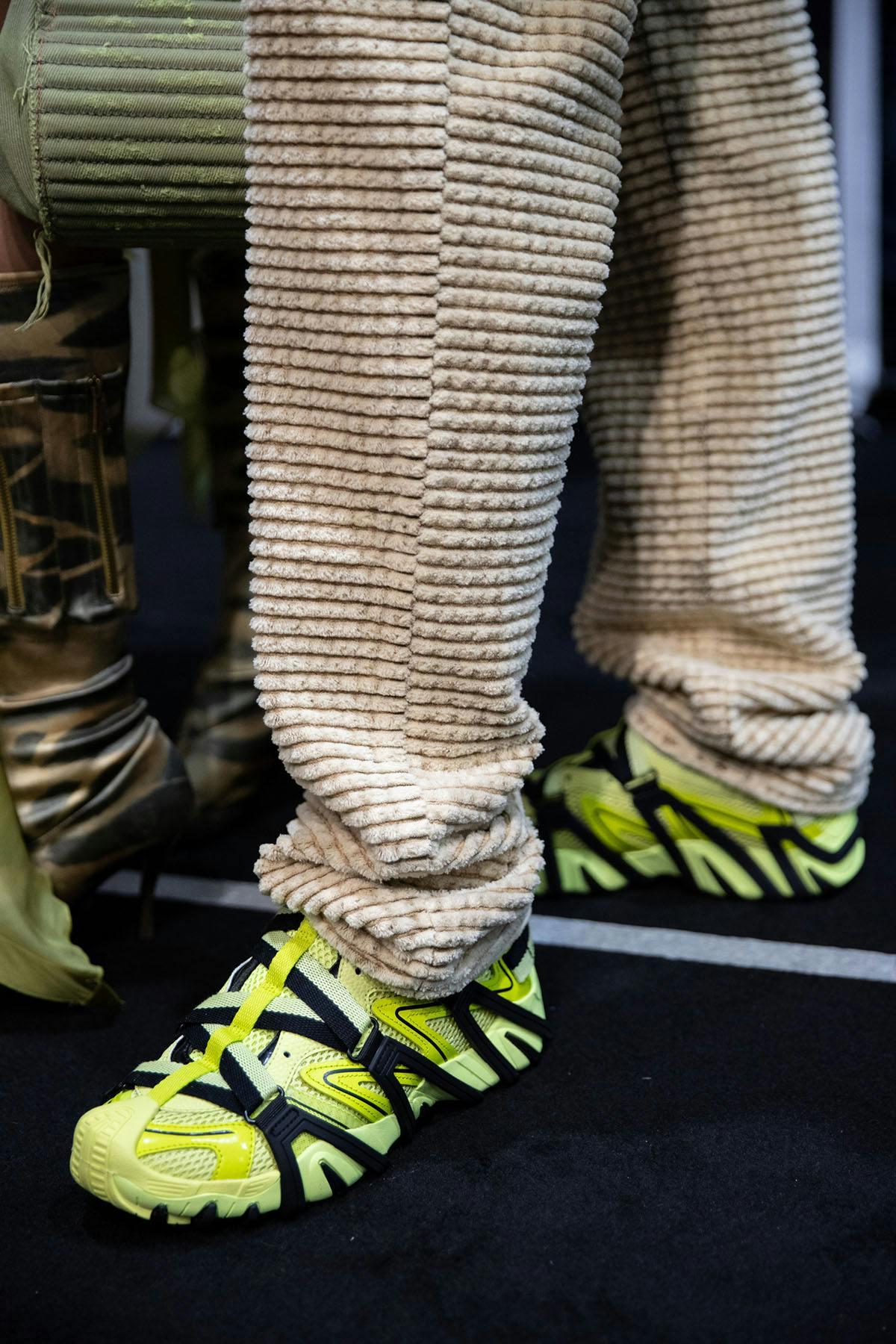 As for the clothes, Martens did what he did best: he merged utility with the avant-garde, roughness with the refined.
Leather belts were transformed into micro-mini skirts, offering an editorial-friendly alternative to that Miu Miu skirt set.
Low-slung jeans hugged the hips while maintaining a louche, relaxed fit, creating a coquettish yet masculine silhouette.
Slinky, metallic separates — worn by models slathered in shiny body paint — recalled ultra-sexy club wear of the early 2000s (and are sure to be spotted on plenty of style influencers in just a few months).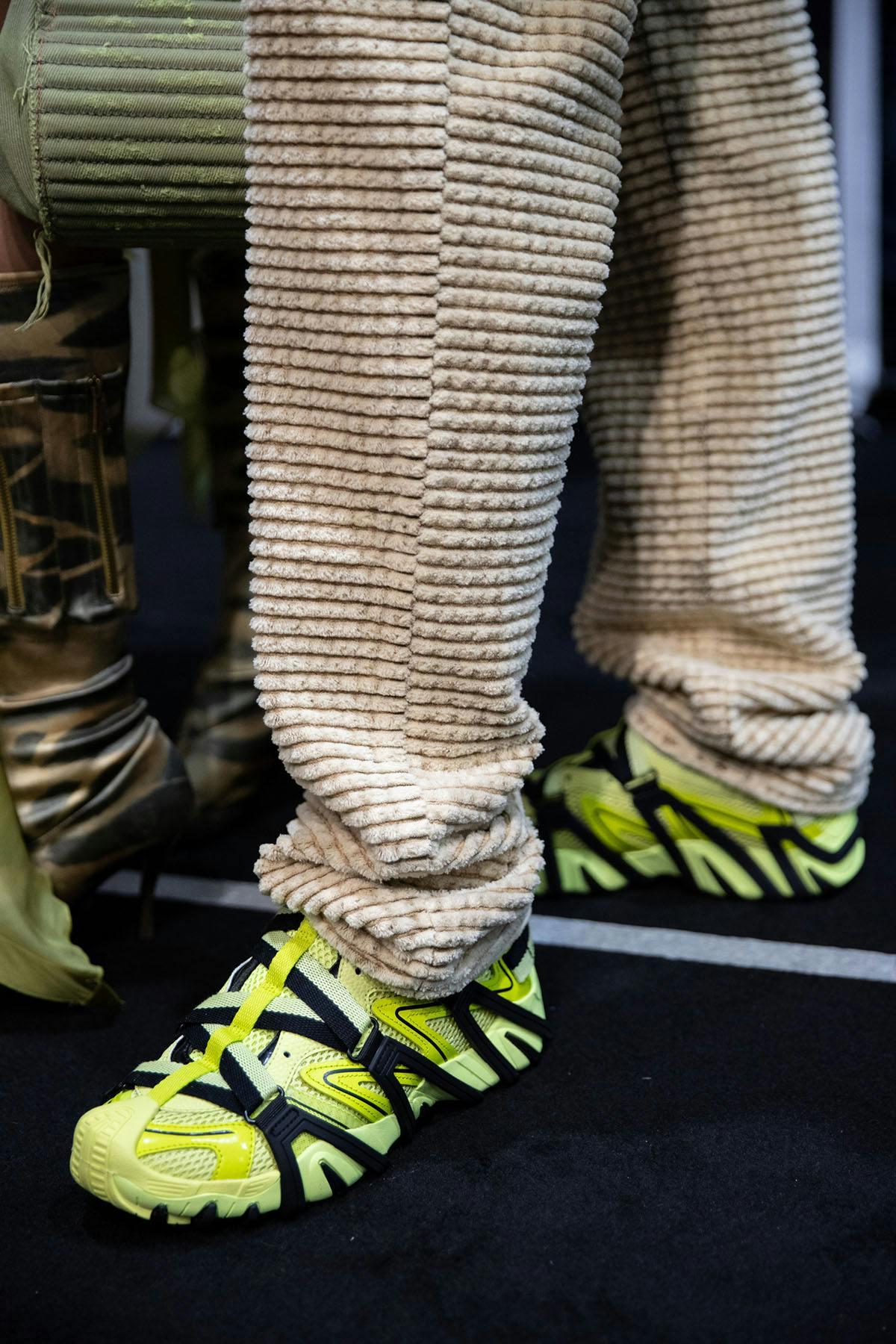 Men's offerings took a more rugged approach. Distressed leathers, gigantic coats made of what appeared to be matted faux fur, and tech-y sneakers kitted out with treaded soles and criss-crossed straps were among Martens's key designs.
The collection comes shortly after the rapper formerly known as Kanye West gave Diesel a very public stamp of approval, dressing former girlfriend Julia Fox in the label and treating her to a hotel suite full of Martens's designs (every girl's dream, according to Fox).
In fact, the "Unca Jahms" actor (who has previously collaborated with Martens) made an appearance at the runway show, sans Ye of course.
Between securing Kanye's co-sign, masterminding Diesel FW22, and debuting an equally successful couture outing at Jean Paul Gaultier, Martens is on fire.