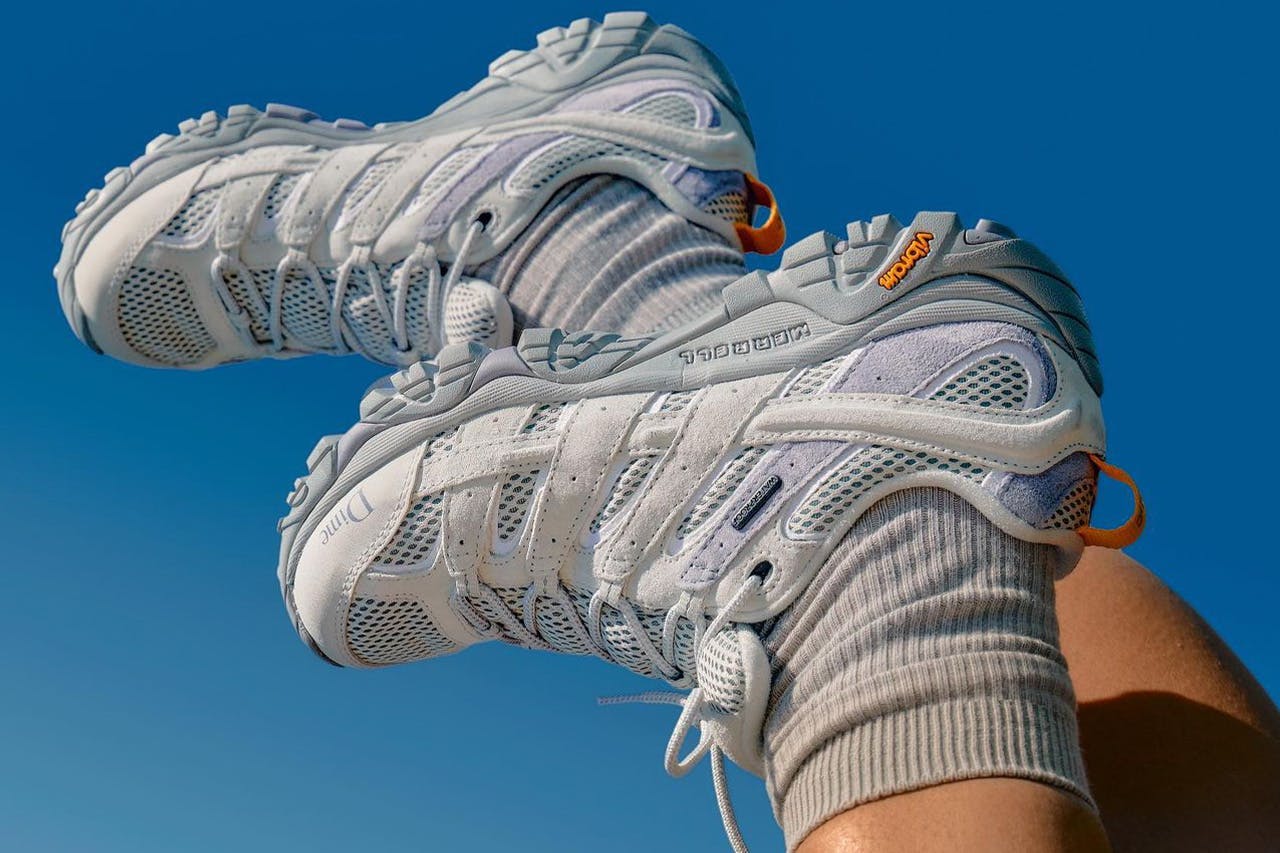 I don't think I'm alone in saying that functional footwear really is the way forward — both literally and figuratively.
Gone are the days of me tip-toeing through damp pathways in a vague attempt to keep my sweet, suede creps box-fresh on the way back from the pub, instead I'm wading through waves of shitty mud with ease thanks to a little thing we in the biz call functionality.
As you're likely well aware, functional footwear can look pretty bad — take those big boots your dad used to wear when he went hiking, or literally anything from the Decathlon shoe selection.
Yet, in many other cases big protective footwear can look great, not least when Merrell 1TRL is involved.
For 2023, the American outdoors label is teaming up with skateboarding imprint Dime for a duo of trail-ready Moabs.
Arriving in purple and white, the collaborative Moabs — which are yet to be given an exact release date — are made up of a typically Merrell mix of mesh and suede, with branding subtly added to the side of an upper that sits atop a chunky Vibram sole, of course.
Dime arrives fresh off the back of a Workout Plus collaboration with Reebok, while Merrell 1TRL — who last year linked with the likes of Adsum and District Vision — look to be giving the Moab the same pedestal as it had throughout 2022, and rightly so.
Shop our favorite products