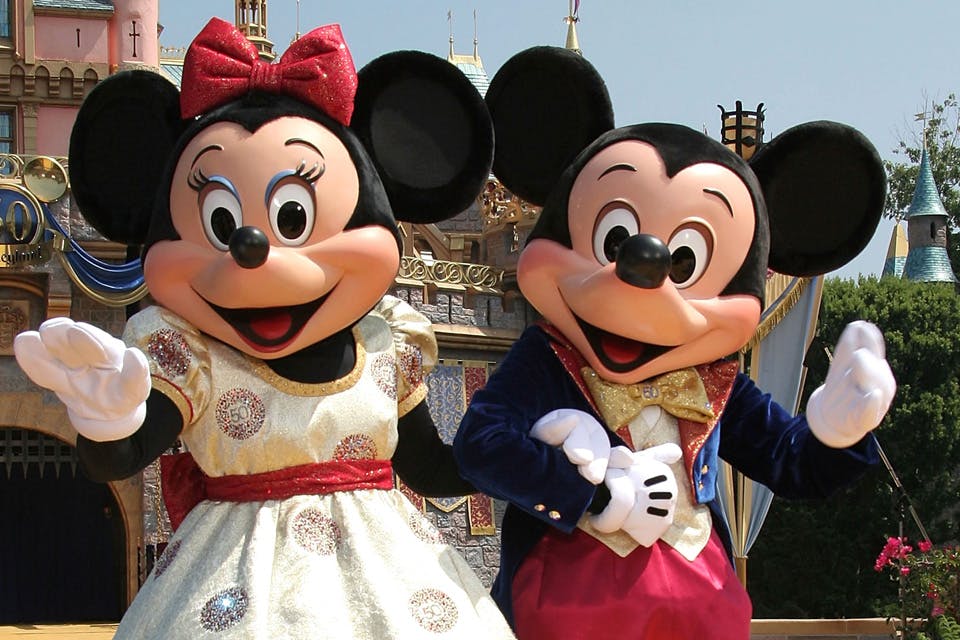 The Walt Disney Company is one of the world's biggest media conglomerates. It's not only responsible for creating some of the most-loved cartoon icons in history, it's also the owner of a vast network of media brands.
Disney's expansion over the decades has seen the company branch from cartoons and movies into record labels, TV networks, production companies, theme parks and resorts, clothing lines, and plenty more.
In recent history, the company also acquired Marvel Studios (meaning the rights to the MCU films), Lucasfilm (meaning the rights to the Star Wars films), pulled its original content from Netflix (with its own streaming service in the pipeline), and is in the process of a historic merger with Rupert Murdoch's 21st Century Fox (meaning the rights to The Simpsons and lots more beyond). According to The Atlantic, "The resulting conglomerate would own as much as 40 percent of the U.S. movie and television industries."
It's all a bit much to get your head around. Which is why this infographic below, courtesy of TitelMax, is so useful. After all, as they tell you at film school, show don't tell: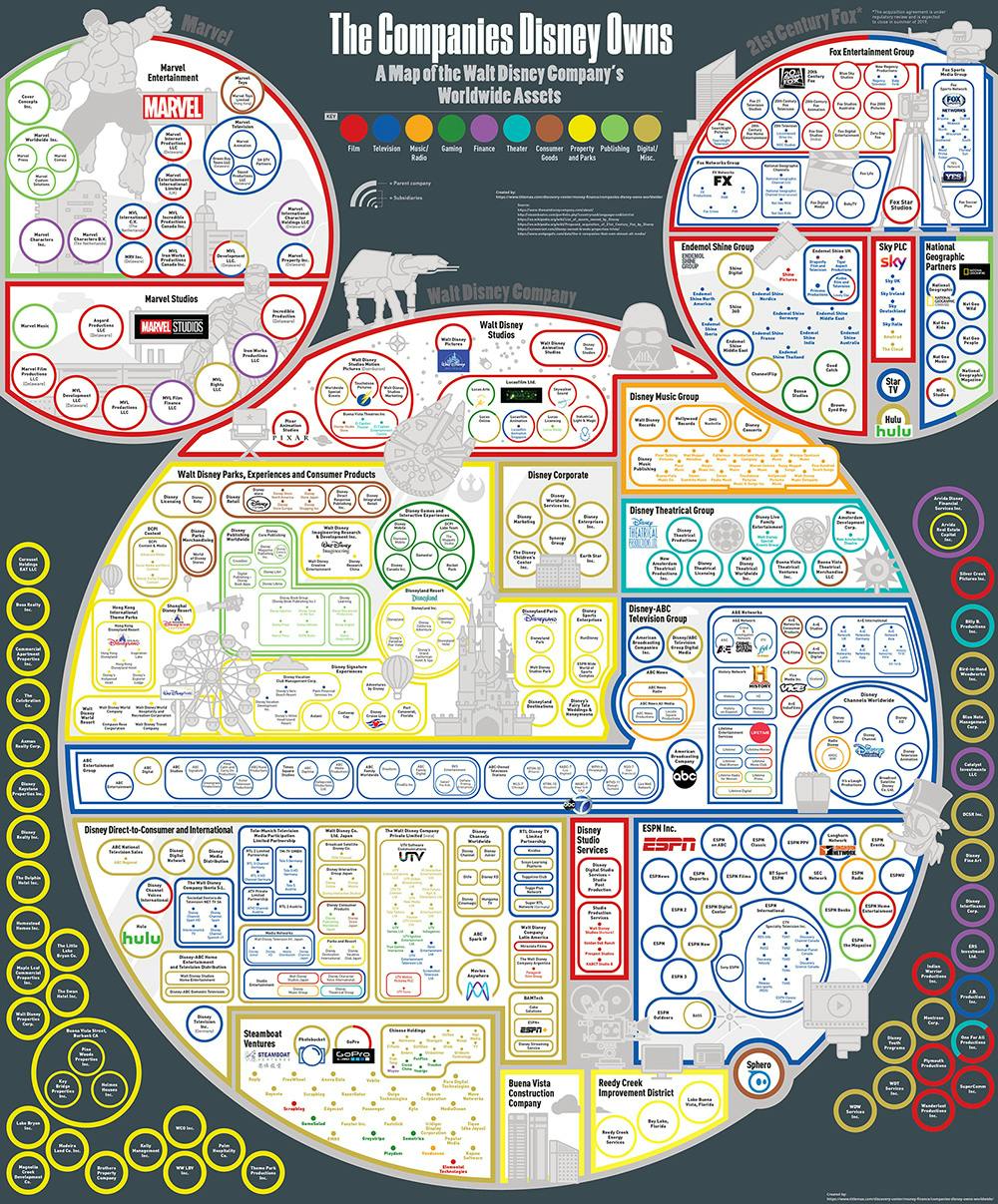 Next, did Disney just give us the 'Black Panther' sequel release date?