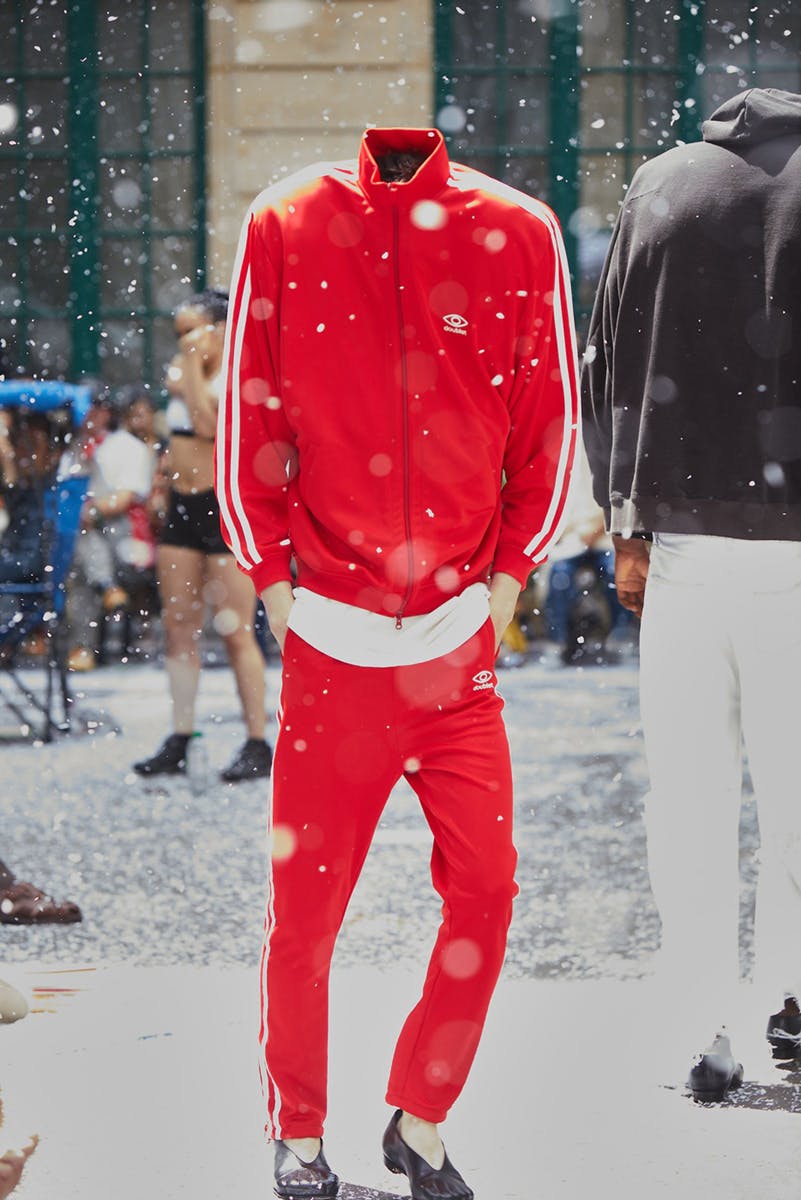 After turning folks into walkable Marc Jacobs bags, Masayuki Ino's Doublet becomes the true master of disguise with the release of its "Invisible Man" tracksuits.
You may remember Doublet's decapitated-style tracksuits from its Spring/Summer 2023 runway presentation. Even with other brilliantly wild products like the toe-molded shoes in view, keeping your eyes off the towering, headless models strutting the snowy catwalk was hard.
While there were other crown-free looks, Doublet's incognito tracksuits took the cake. After all, it's a classic streetwear look with a playful twist. What's not to like?
Doublet's SS23 tracksuit includes a jacket (~$316) and tapered trousers (~$216) boasting an eye motif and two stripes on the sides (one more stripe and there would've been another lawsuit).
Launching in blue, red, and black colorways, the set materializes with a mesh-style polyester construction. This gives the wearer visibility and a slightly reduced chance of bumping into furniture while their face is concealed behind the jacket.
There's no denying that the outerwear piece is the star of the show. With the help of extreme shoulder padding, the oversized track jacket conceals your head — save the top of your hair — resulting in that "invisible" look (think Kevin Bacon's Hollow Man).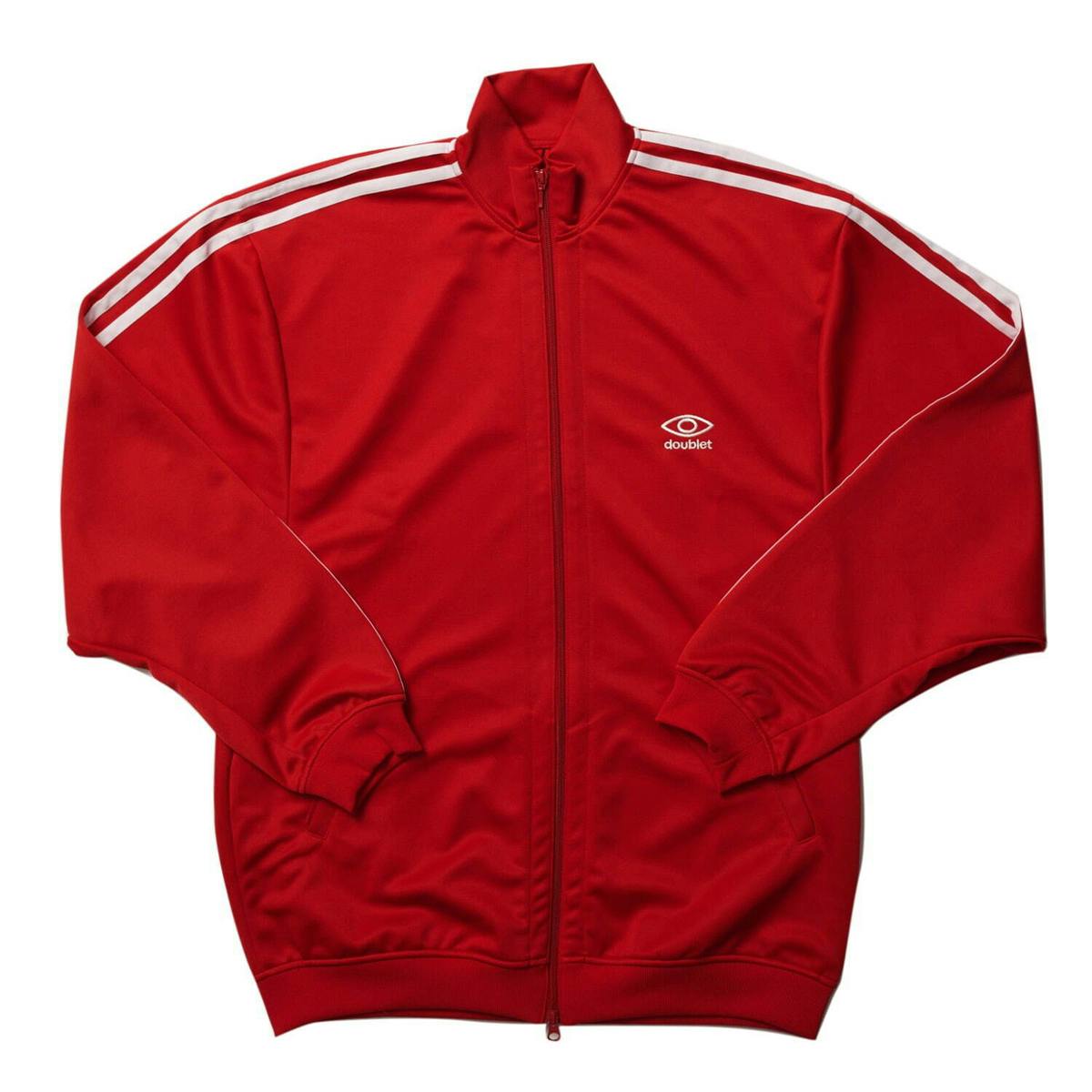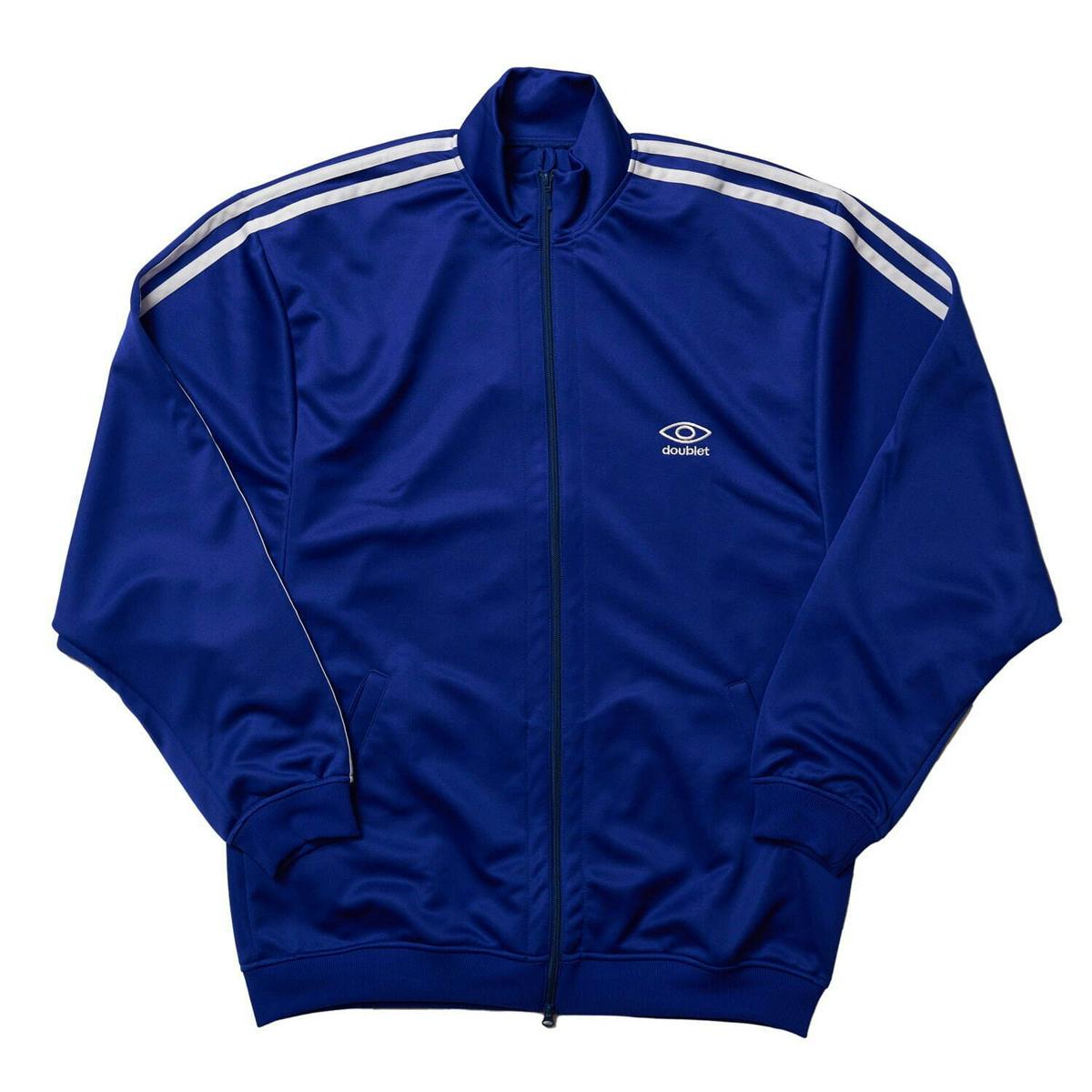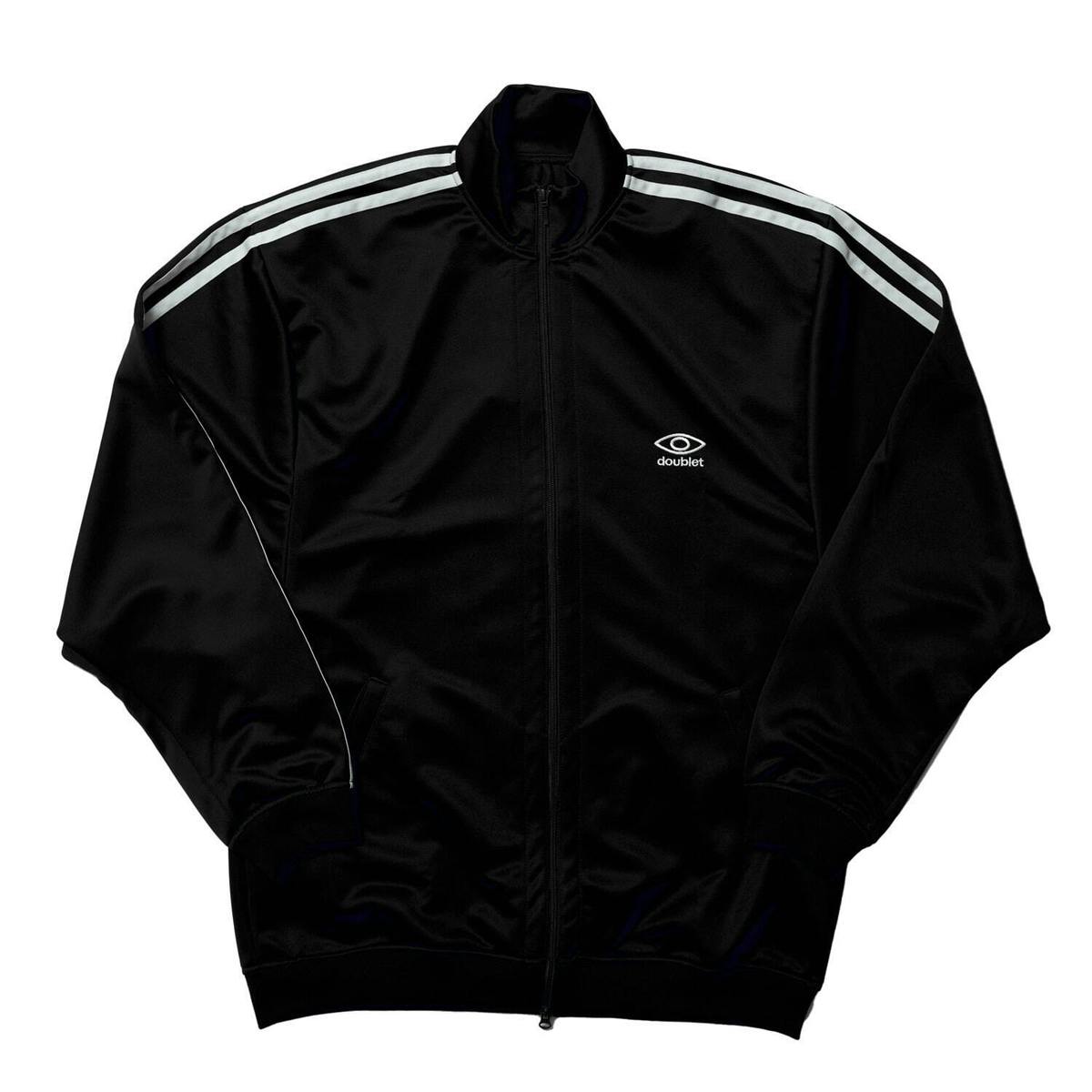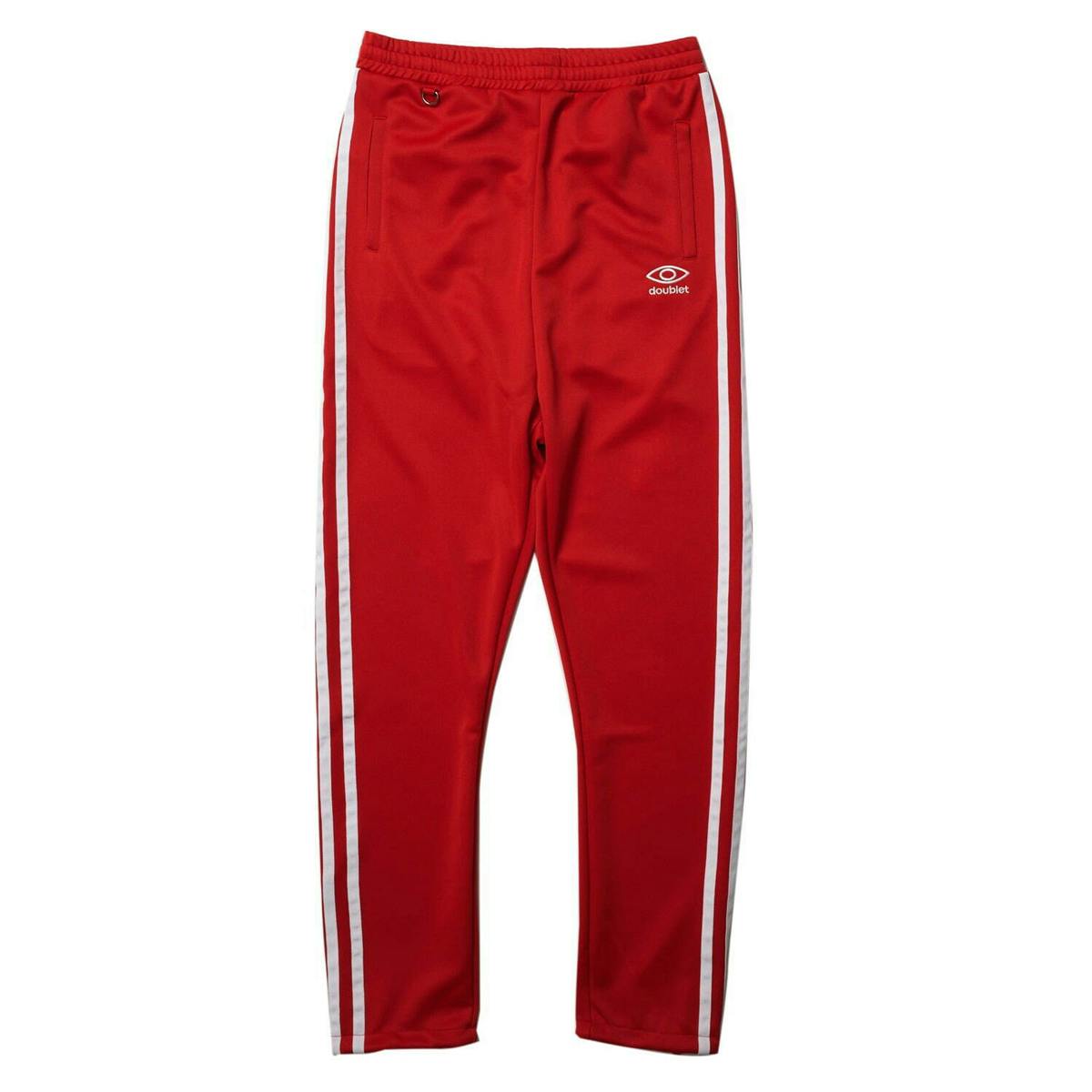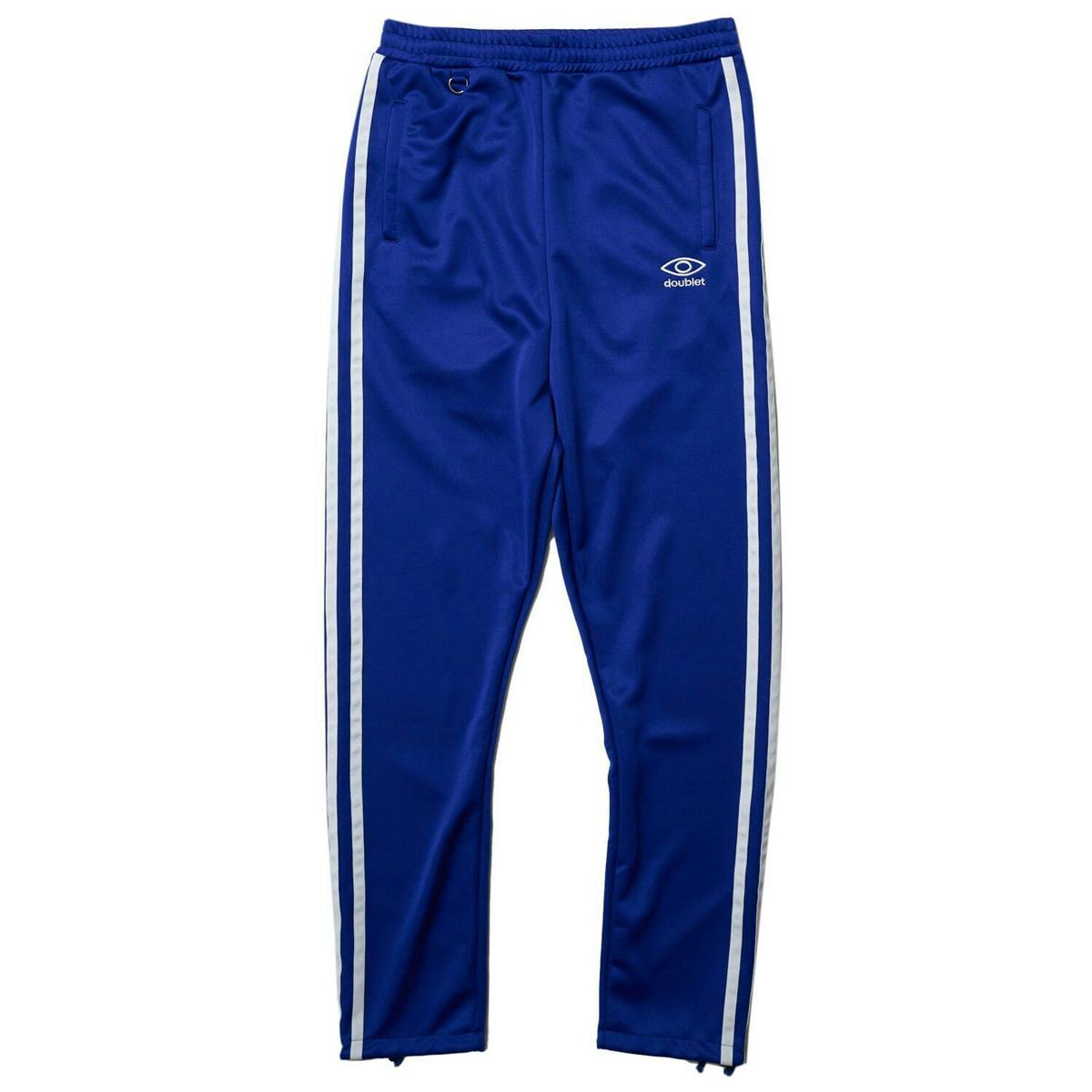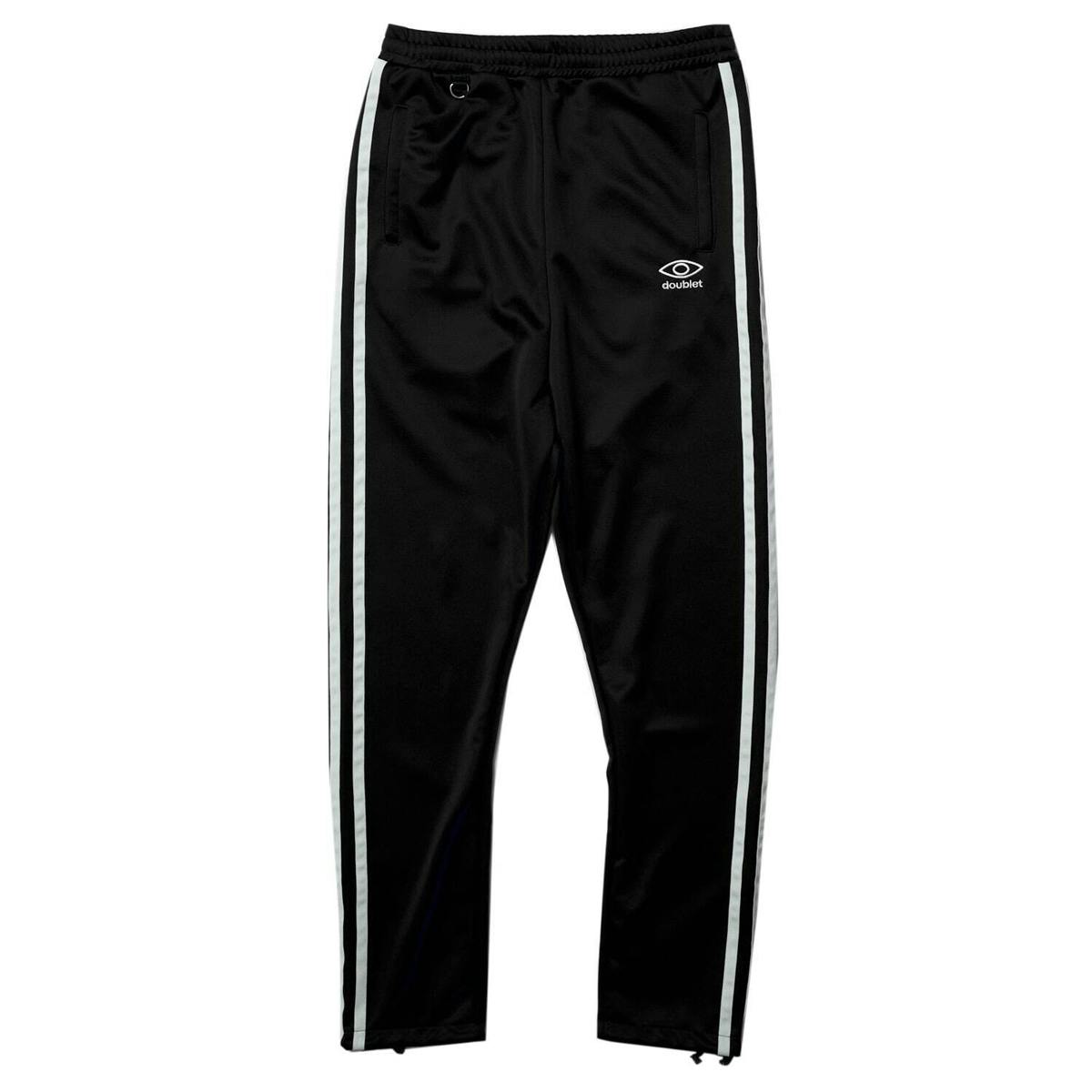 The track pants may be less wild than their matching counterpart, but it doesn't entirely pass the normie vibe check either.
Doublet's tapered trousers boast an ultra-high waist detail — not on Lori Harvey levels, though — providing more than enough rise while still gracing the top of the foot.
Landing on January 14, Doublet's wild track jacket and pants are set to release at in-store at Dover Street Market Ginza, Wism, Isetan Shinjuku Main Store, Midwest, Shibuya Seibu, and Urban Research.
After the terrifying clown sweaters and Halloween-ready panda jacket, Doublet once again has a spooky season in the bag with its headless tracksuit.
Yes, I know Halloween is nine months away. But it's never too early to prep your costume and Doublet has you covered — that is, if you have $500-plus to spare for its creepy 'fit.
Shop our favorite products