As a fairly clumsy guy who's pretty au fair to spill a canapé or two down myself after literally two or three beers, Michael Rubin's all-white July 4th party sounds hellish to me.
Thankfully, as it happens, the Fanatics CEO didn't invite me and that's fine because I was really quite busy anyway.
The celebs who did receive an invite and had a free schedule, however, were summoned from across the globe to swarm to the extravagant region of the Hamptons clad in all-white (inspired by P Diddy's infamous 1998 "White Party") to celebrate Independence Day.
Party-goers included everyone from Beyoncé, Jay-Z, and Drake to Fat Joe and Lil Uzi to James Harden, who were serenaded by live performances from the likes of Champagne Papi, 21 Savage, and Meek Mills.
Naturally as a party awash with some of the biggest names in both fashion and music, some of the fits reached top tier level in spite of that all-white dress code (a pretty hard look to pull off properly).
Jay-Z
He might have 99 problems but looking good in all-white with a cigar and whiskey in hand is certainly not one. Clad in a crisp white short-sleeved Cuban collar shirt with a matching bucket hat and trousers, Jay-Z delivered undoubtedly the most impressive look of the evening.
Drake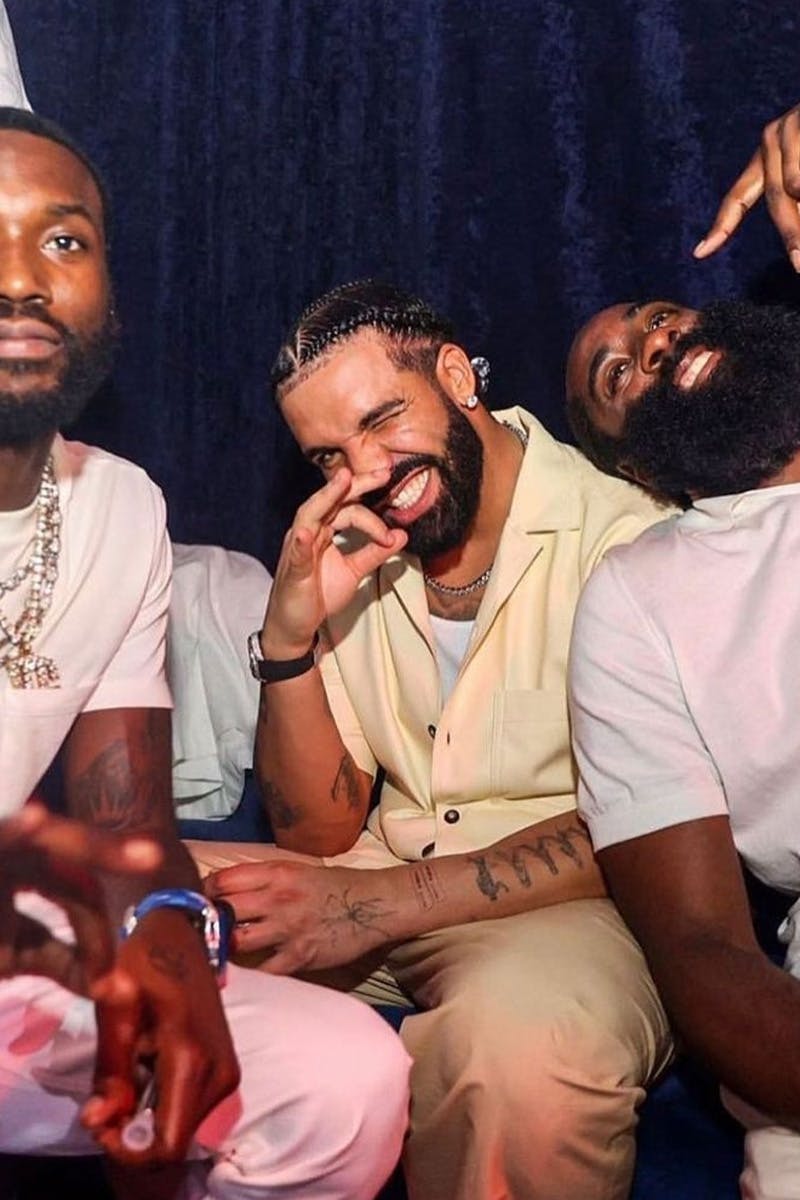 Despite not technically dressing in all-white (it's obviously cream), Drake managed to pull off a more formal look than usual with what looks like a satin two-piece I'd probably wear to bed — which is a good thing BTW.
Carmelo Anthony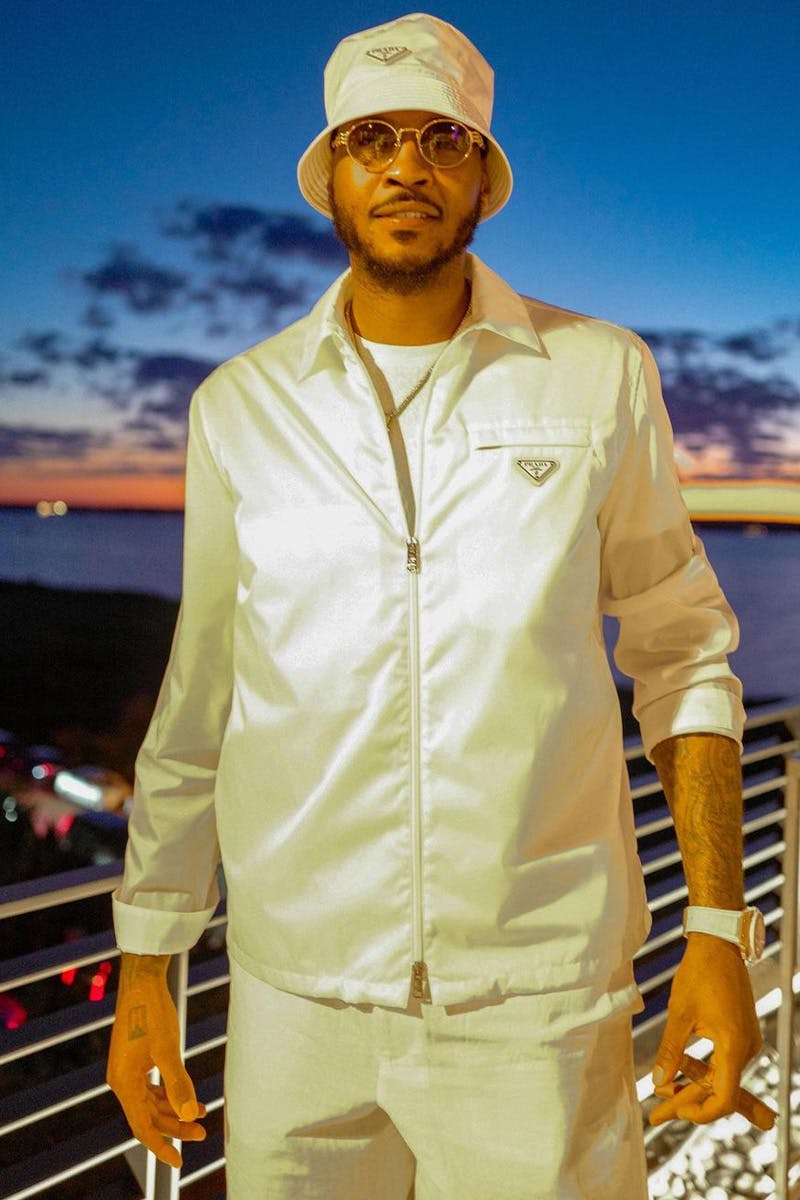 Ain't no party like a Prada party, as is proven by ten-time NBA All-Star, six-time All-NBA Team member, and current free agent (!!!) Carmelo Anthony, who effortlessly dons the Italian house's overshirt and bucket hat combo.
Lil Baby
It's official: three-quarter lengths are back in, and Lil Baby is proving it with a fresh white short-sleeved tee and some very furry Rick Owens Ramones.
ASAP Ferg
While ASAP Ferg's white Carhartt WIP tee is pretty lacklustre in terms of imagination, it's pretty much what I'd go for if I actually received my invite.
Fat Joe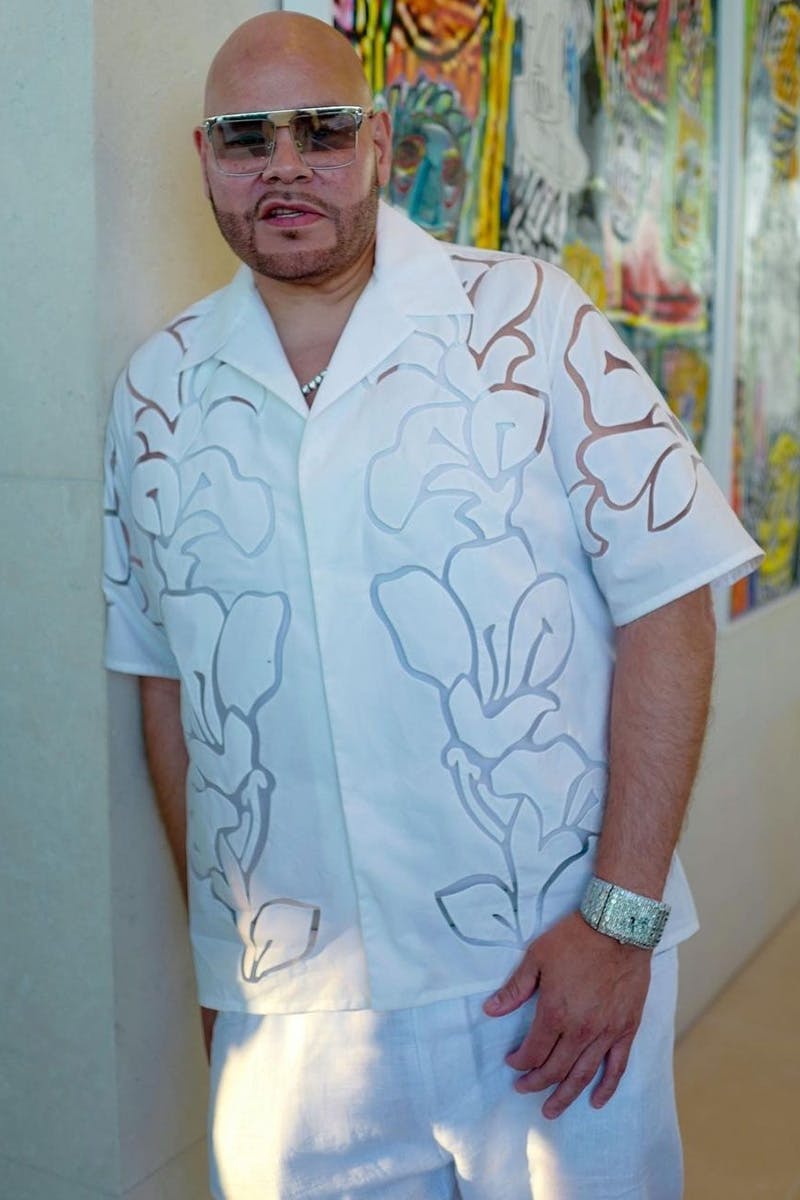 Fat Joe isn't actually fat anymore, in case you missed the memo. He does still have pretty bad facial hair and those shades are a disgrace (bin them) but his shirt more than makes up for the look overall. You've saved yourself there, Joe.
Lil Durk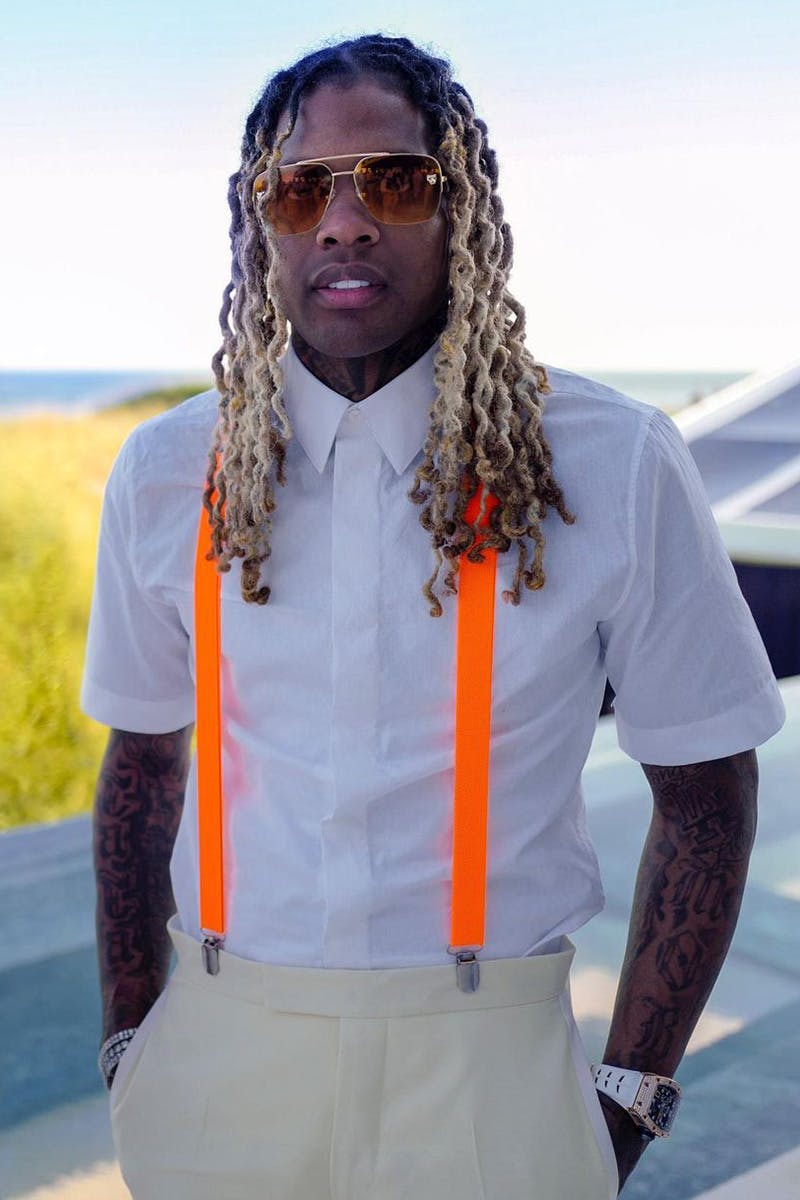 Lil Durk's ventriloquist look is actually pretty on-point, you know. Off-white slacks and a classic short-sleeved white polo, with neon orange braces for company, it ain't all-white, but it's alright.